You should plan the design of a handmade patio beforehand. If you decided to make the sketch yourself – start from watching the videos, searching for some examples (pictures). In this case you have to plan the budget yourself. If your budget is big enough, you can order the sketch from some design studio.
Almost every open playground cottage can be turned into a pretty patio. Firstly, you need to decide the functional issues - will it be a place for entertainment, recreation or dining? It is necessary to take into account the weather conditions - is the place protected from the scorching sun or rain, does it require additional protection? Do you need to set a shelter or an umbrella?
Level the area before you start the work, organize the floor cover, decide how many people you can gather on the your handmade patio.
Dimensions of a patio
If you want to put a table with chairs and surround your area with greens/вазонами - then you will need a 2.5 x 2.5 meters area for this purpose. If you want to make a pond with fishes, decorate it with stones, you will need more space. Plan the space to realize your own desires. If you have a small area, you can design there a small dinner table in a shade. It depends on your own fantasy and available space.
Zoning
If you plan to spend there time with small children – then you will have to take care of the zoning of the patio in two zones: for adult and for kids so that your kids can play their games.
Paving
You can use the different materials for paving: concrete, paving or to build the wooden deck – you can even take off your shoes and that will be like a terrace, separated from home. Put the layer of sand and gravel while still allowing water to flow through the pavers and into the soil. After screeding the sand layer and before laying any paving stones, frame your area with landscape edging.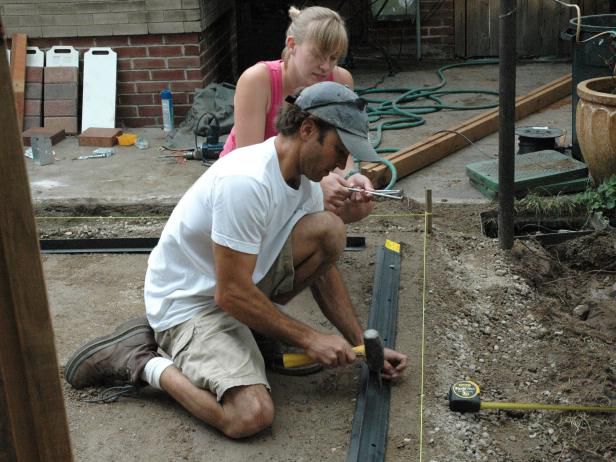 Tent or canopy

The patio should be equipped with a special awning or tent to protect you from the sun and rain. For this can also be used a large umbrella, which is used in summer cafes and which can be purchased in IKEA or the garden stores.