How To Arm Knit A Scarf
June 11, 2016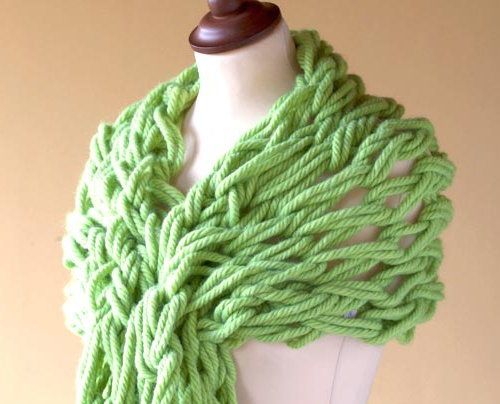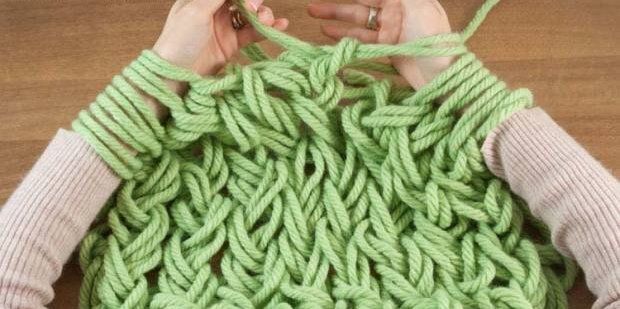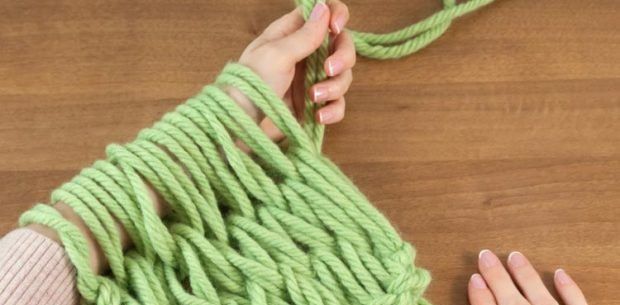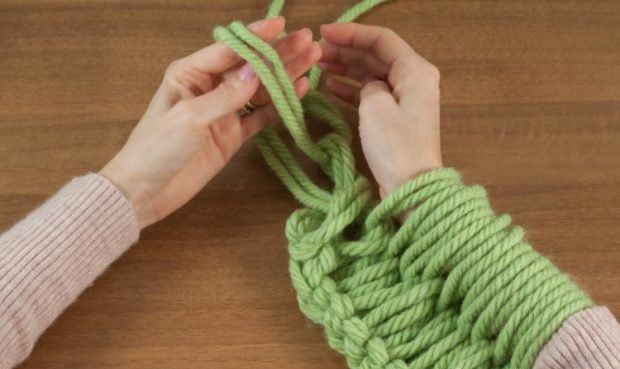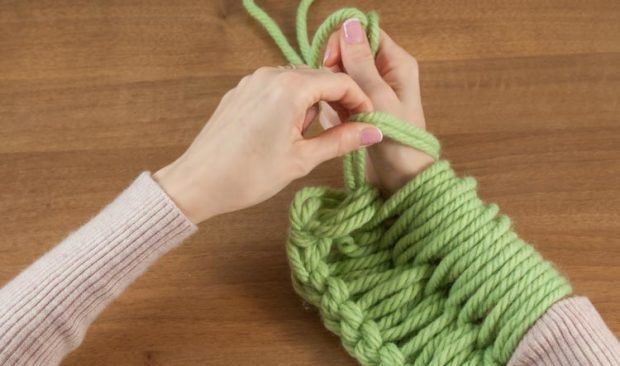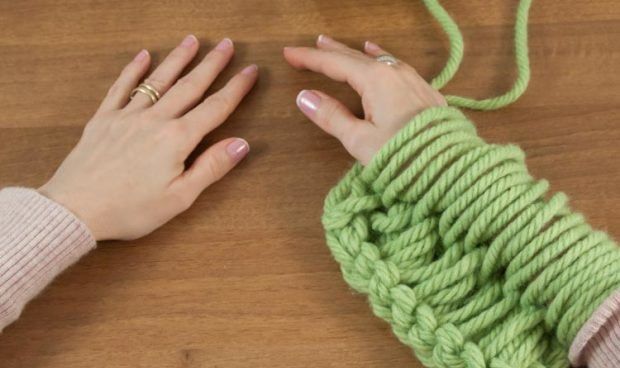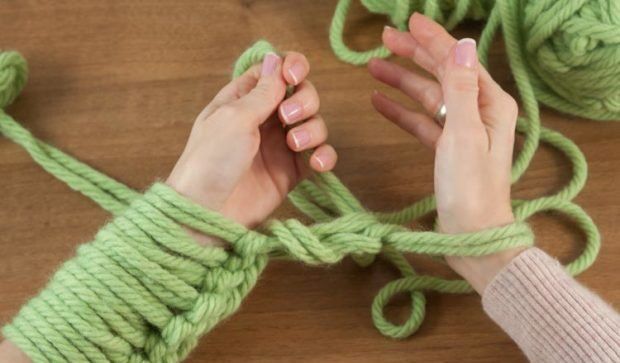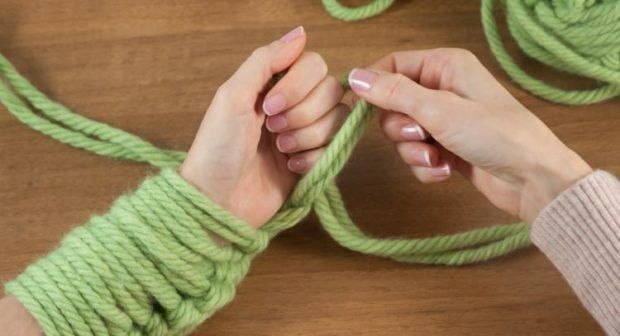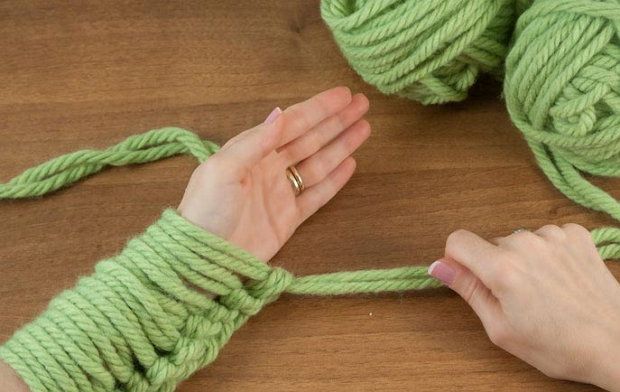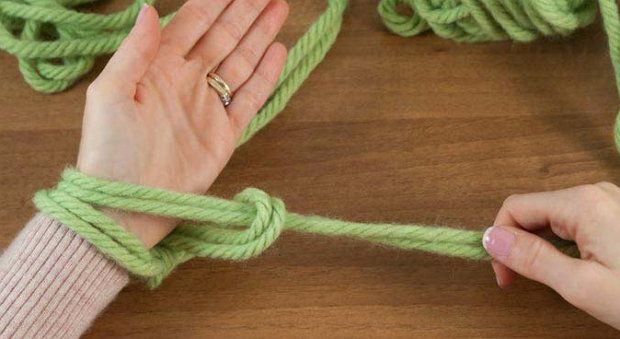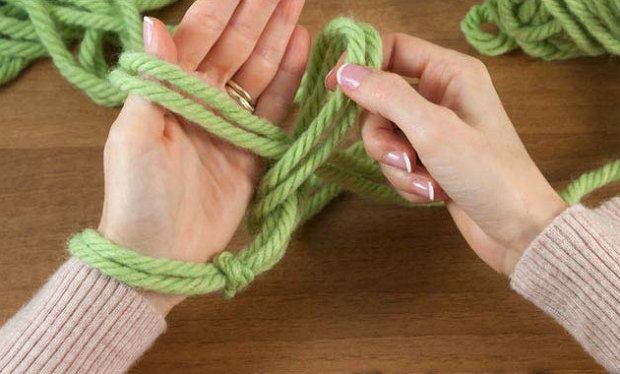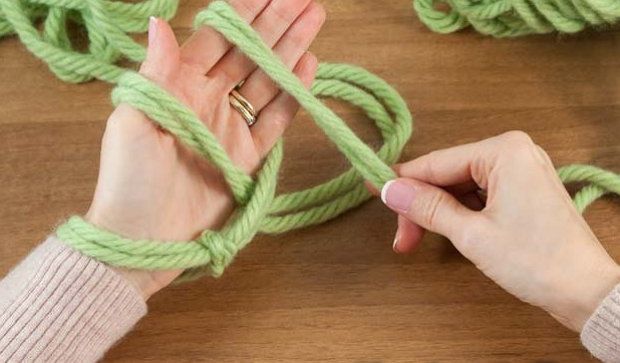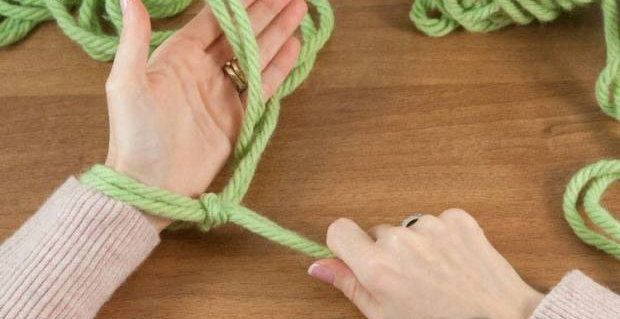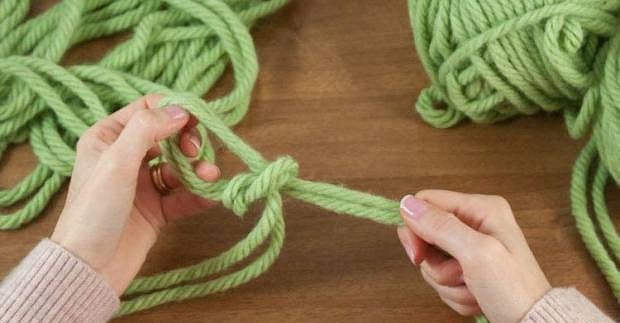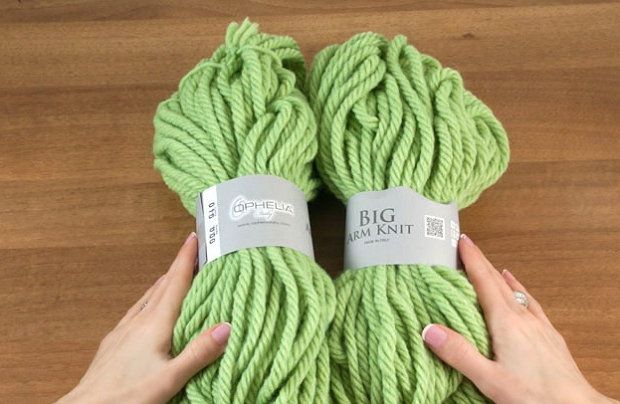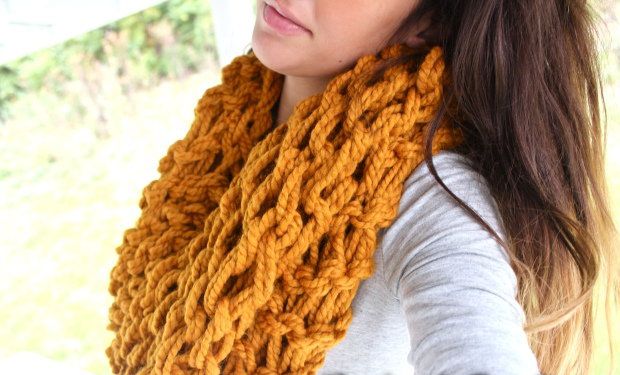 Volume scarves made of wool yarn are again very popular in this season. You won't need knitting needles to knit such like scarves since we'll be knitting with our hands. With the help of this technique you may also knit a poncho (very trendy this winter), volume plaids and rugs (you need to have a lot of yarn to knit them since there is more yarn needed for big items). This new for you technique has been popular in Europe for long. It's called Arm-knitting (It is translated like knitting with the help of weapon). This weapon is our skillful hands.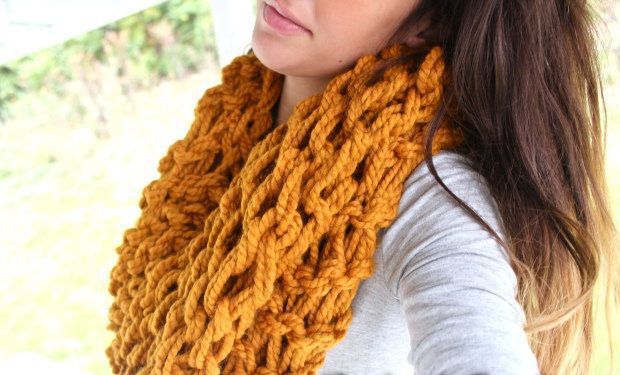 Knitting with the help of hands is easy and quite interesting. This idea may look attractive for those knitters that have bad eyesight. Within only one evening in your warm chair and you'll be able to create a stylish-looking accessory while watching TV. Watch and read our masterclass. Everything is quite easy.
You'll need the following things to start working:
2 skeins of yarn (each should be 200 g.). This should be a thick wool yarn or an acrylic one.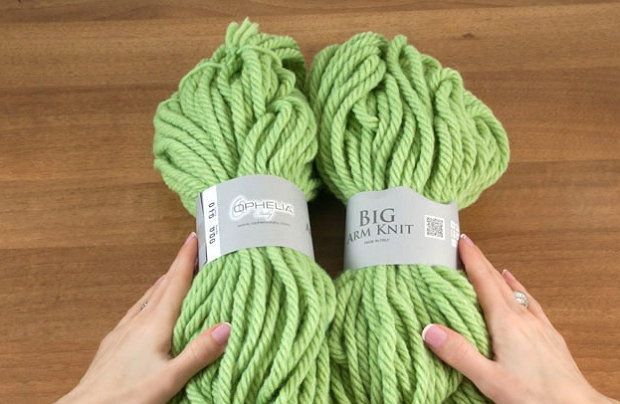 Let's start knitting. As a result, you'll get a warm, pleasant to touch and surprisingly volume scarf. Actually, everything is quite simple, all you need is just to focus and remember the way a person knits with knitting needles. In our case, these needles will be replaced by our hands. We'll start knitting with the help of knitting needles. On our left hand there will be the loops we'll cast on as a basic for our accessory. The scarf will be knitted on the base of 10 loops.
Casting on the first row: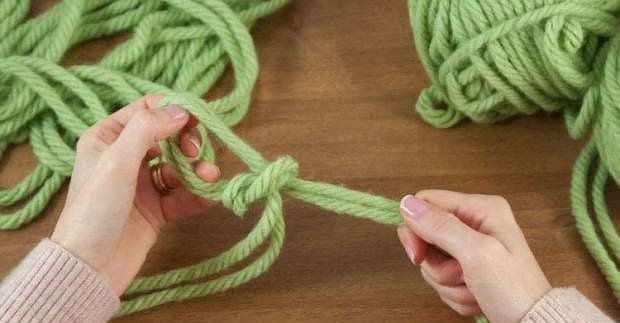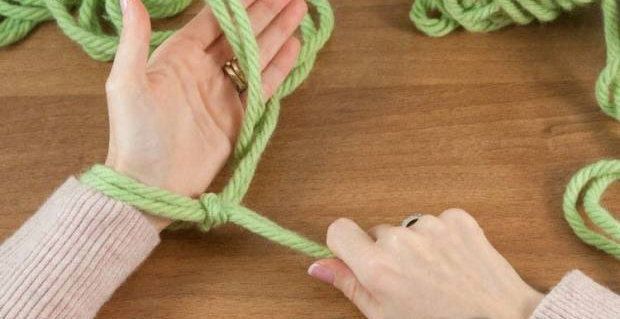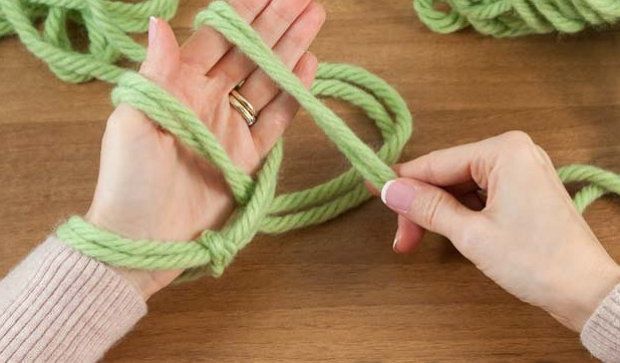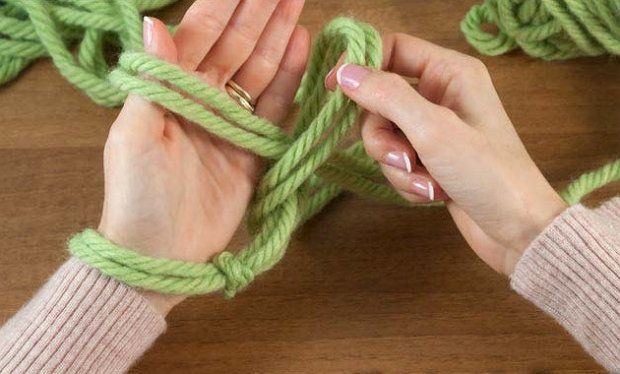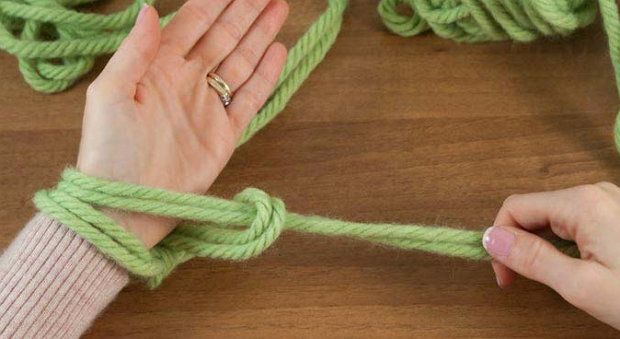 We need to cast on 10 loops for the first row. You may cast on more loops if the yarn is not thick enough.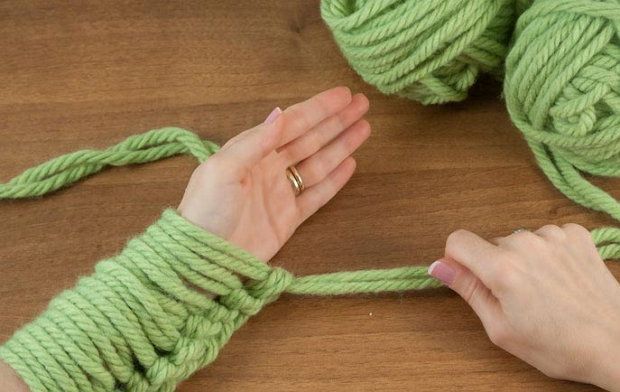 Knitting the second row: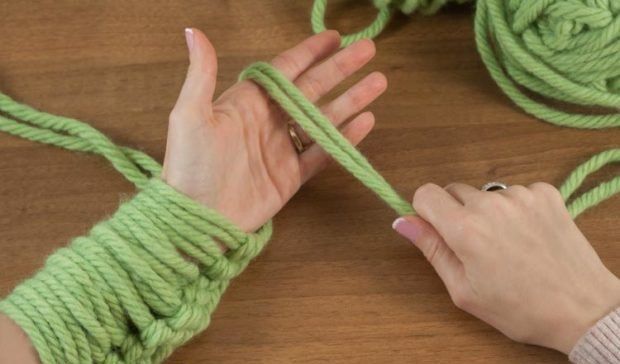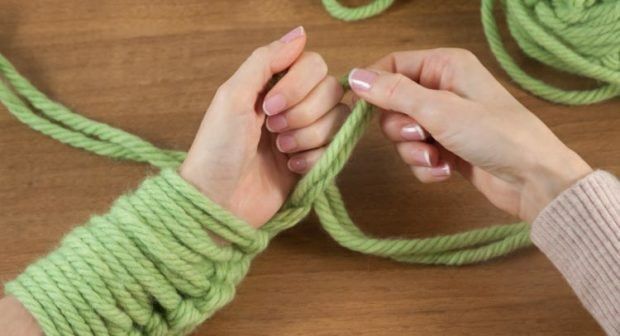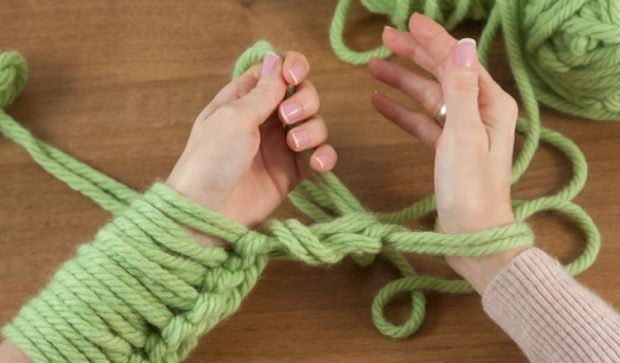 The second row is relocated on to the right hand. This is what you should get: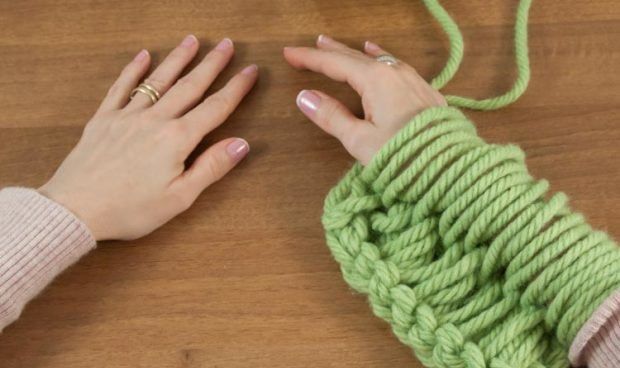 Let's start knitting the third row with our hands.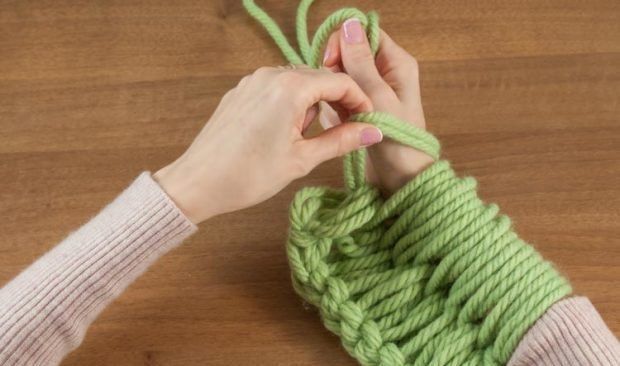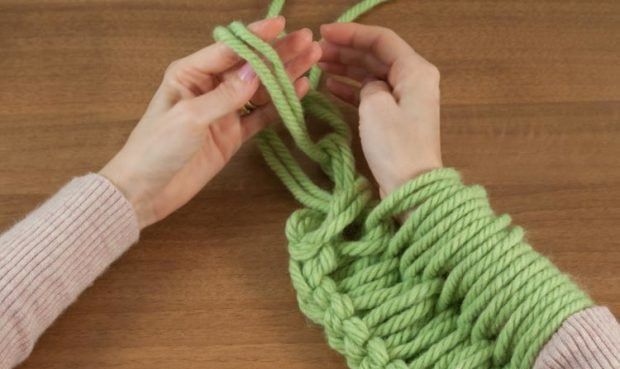 Once you are finished knitting it, it should be on your left hand.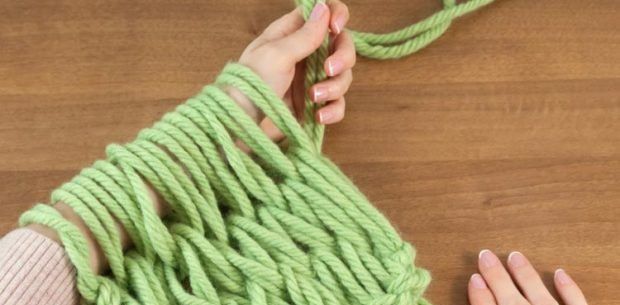 Go on knitting the same way until you get the desired length.