Decoupage: LET'S DECORATE A SIMPLE CUTTING BOARD!
January 16, 2017
Today, in this master class, you'll learn how to make a gorgeous decoration of a simple cutting board, using decoupage technique and exquisite Provence style.
You will need:
-          a wooden cutting board (as for kitchen)
-          a white acrylic paint
-          a gray acrylic paint
-          a paper napkin with the image of grass
-          water
-          an acrylic lacquer
-          a PVA glue
-          a narrow and a wide brushes
-          a sponge
-          a cup
-          a candle
-          a toothbrush
-          sandpaper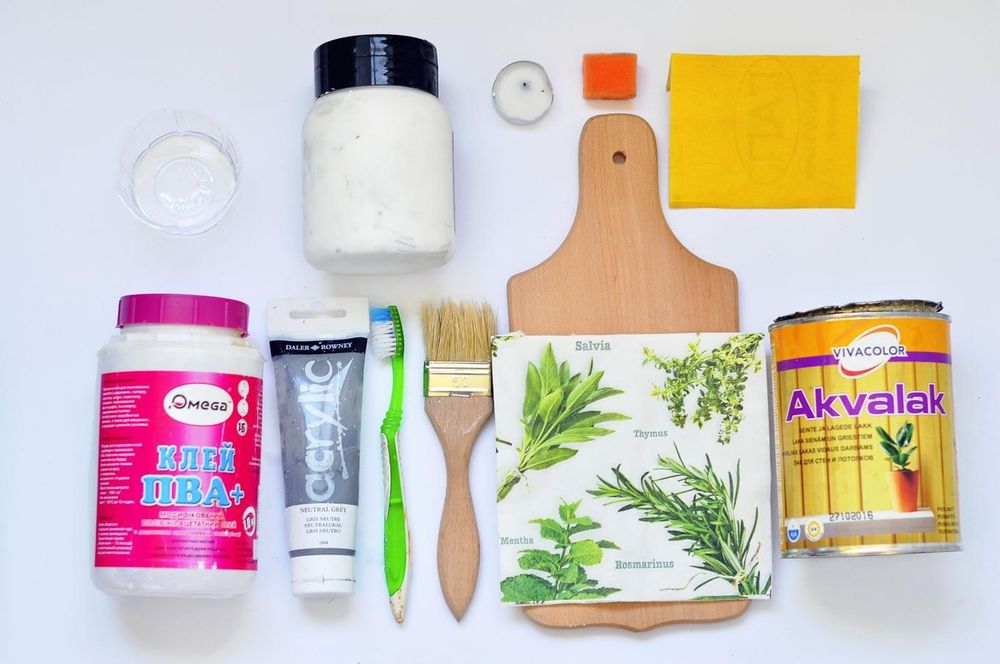 First you need to apply white paint onto the surface, using a sponge and pressing it along the board.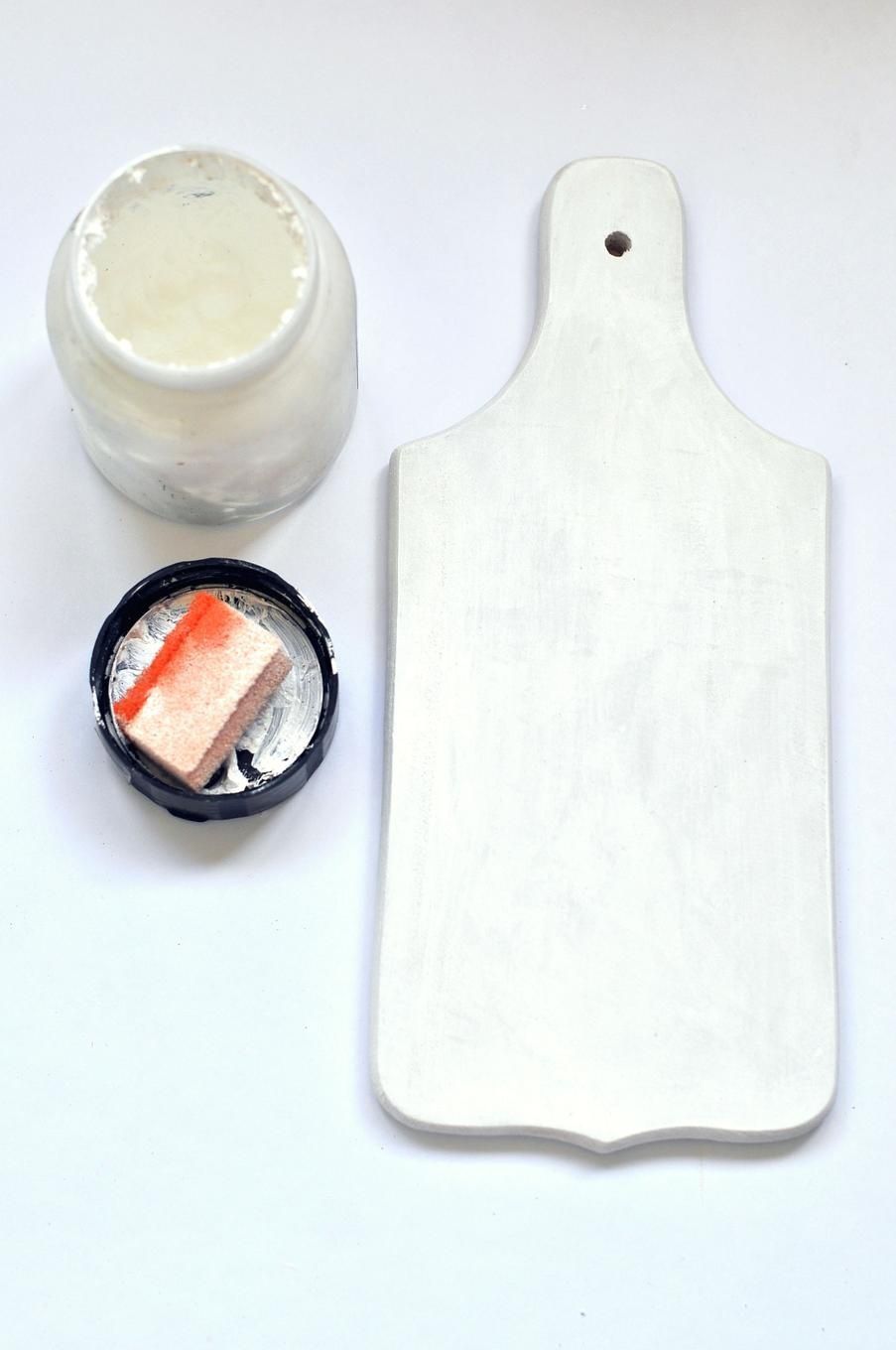 Cut a desired pattern out of the tissue.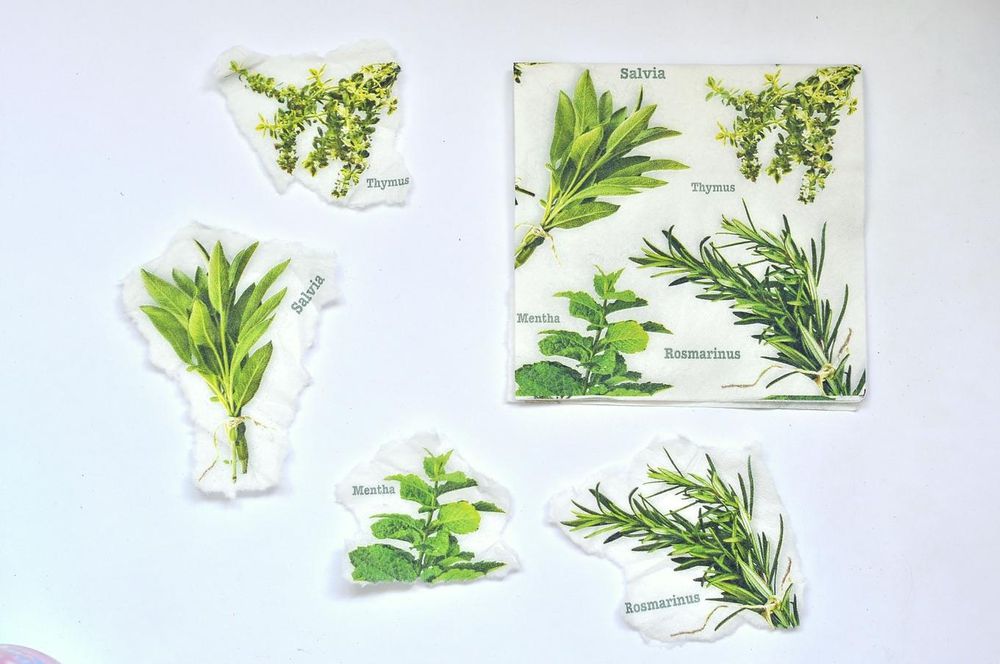 The napkin has 3 layers, but we need only the top one, so separate it very carefully.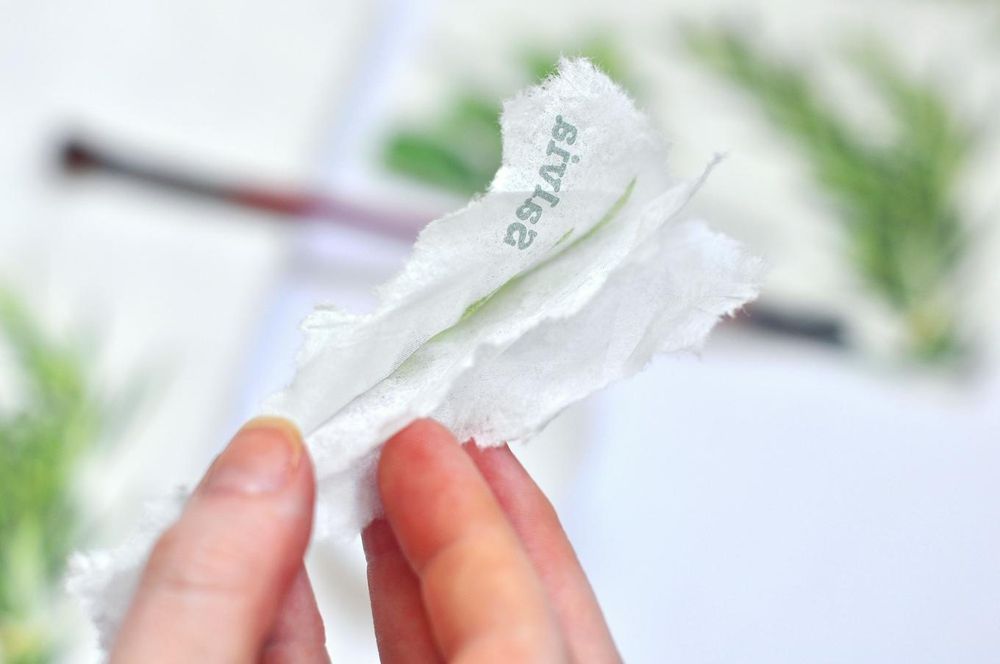 Then make a liquid cream consistency of the PVA glue and some water in a cup. Put the layer with the picture onto the board and make a drop of the glue on the image, using a brush.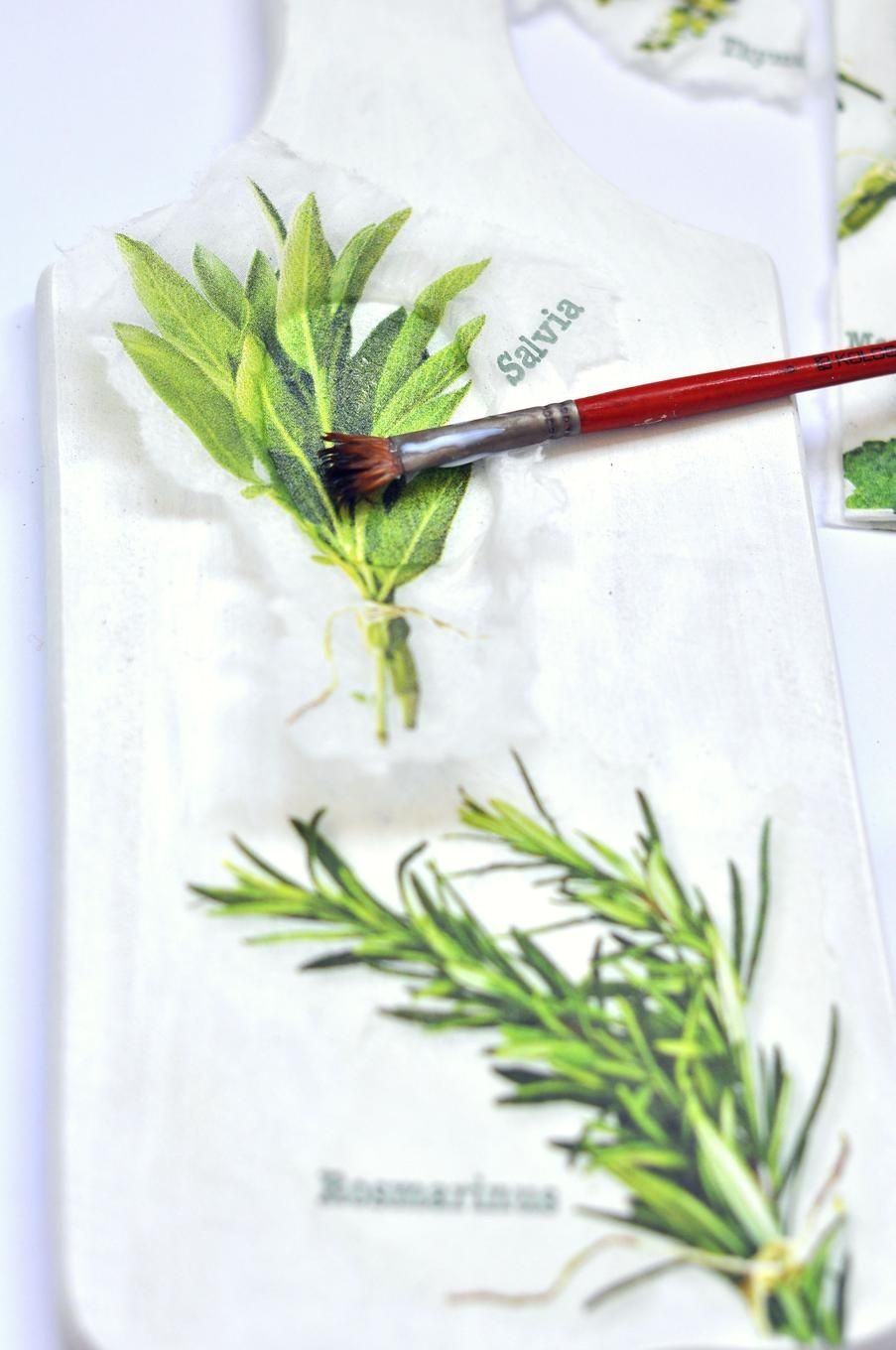 Spread the liquid with the brush, so that the image sticks to the board without any creases.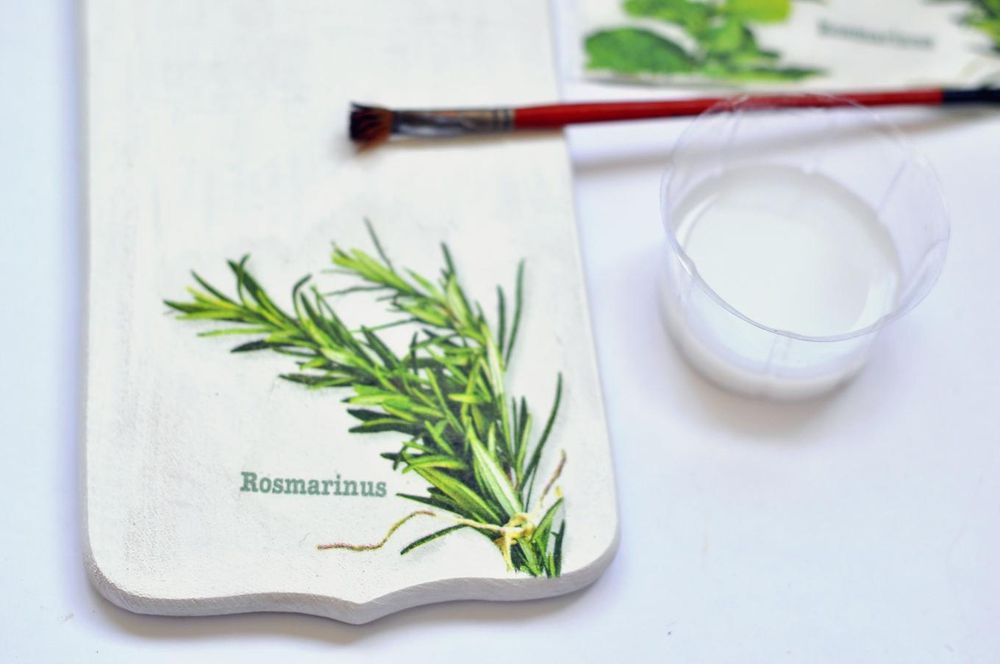 Then you can do the same with one more pattern.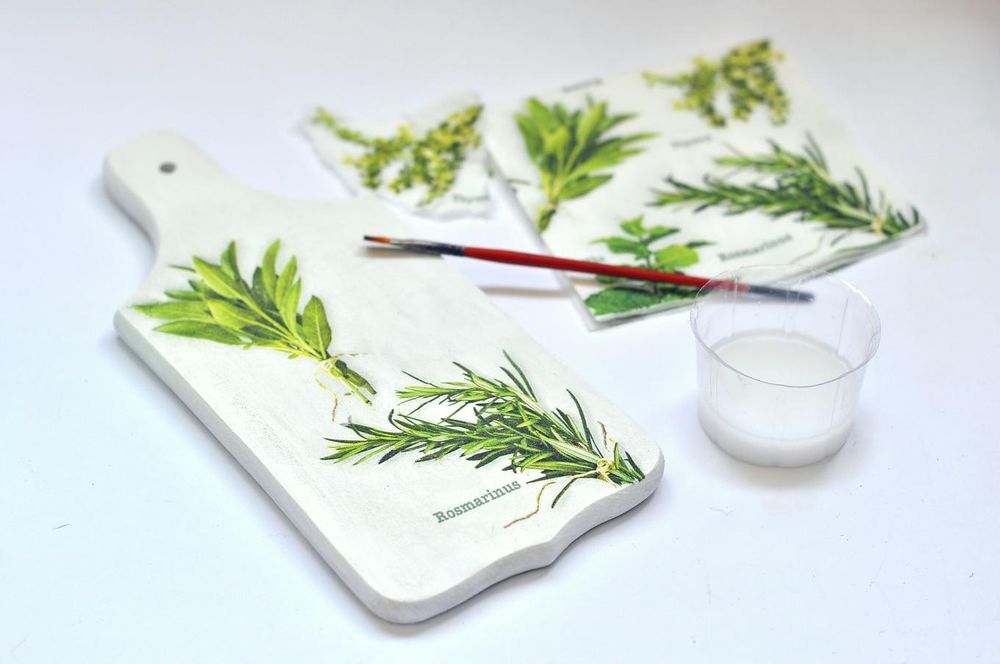 Using a simple candle, rub the edges of the board and then apply there bit acrylic paint.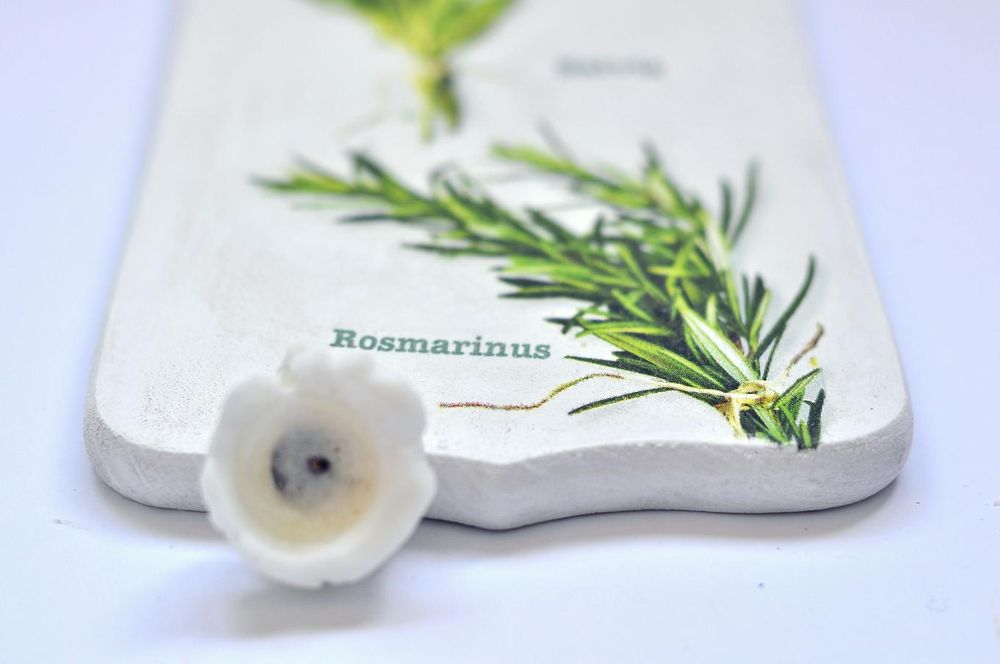 Apply the gray paint onto the other parts of the board.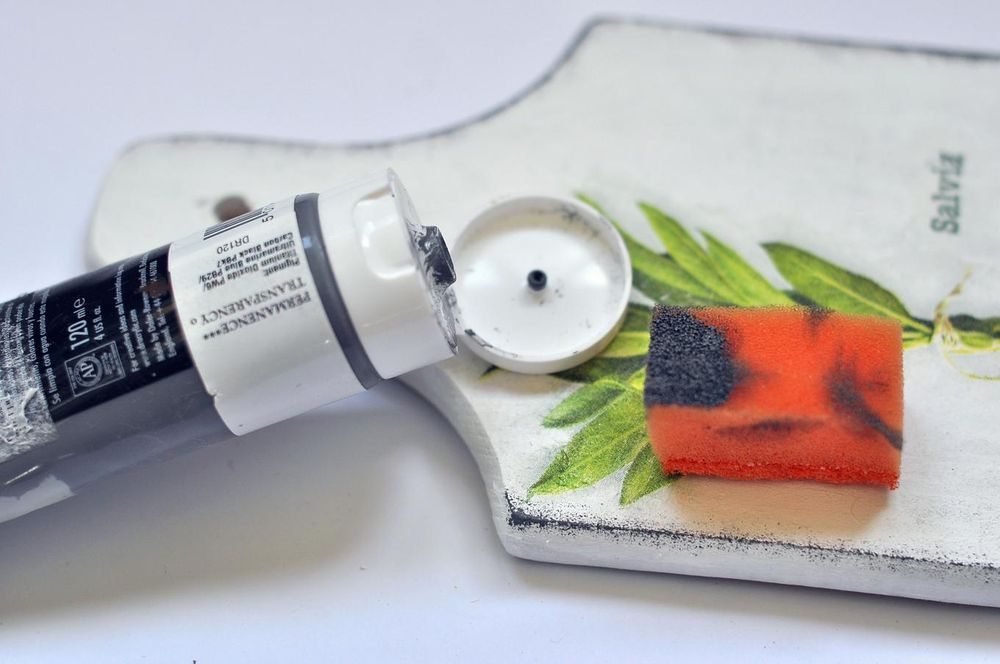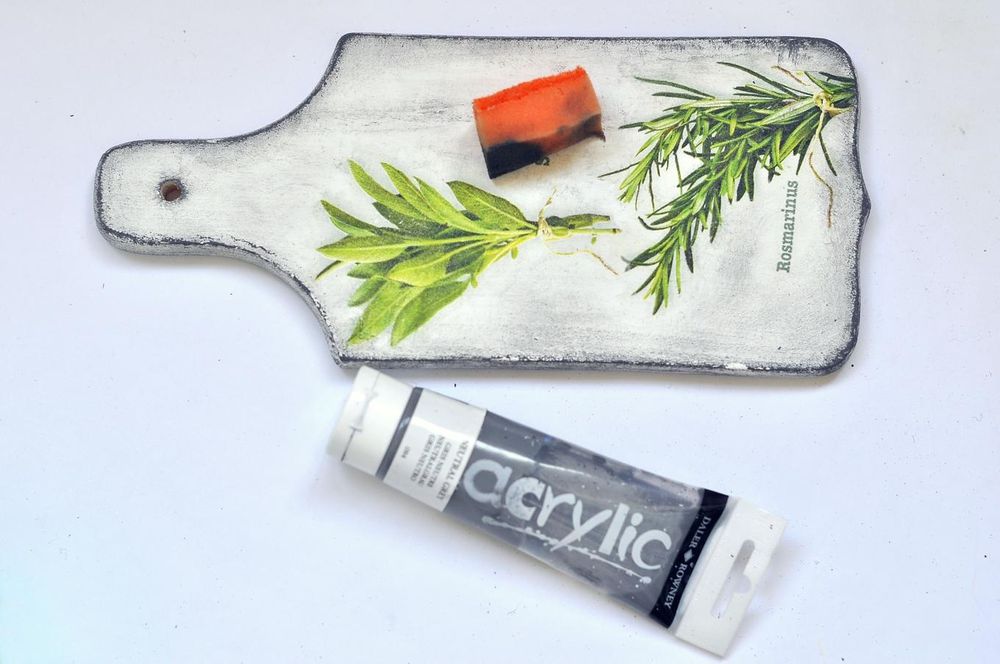 Rub the edges of the board using a piece of sandpaper.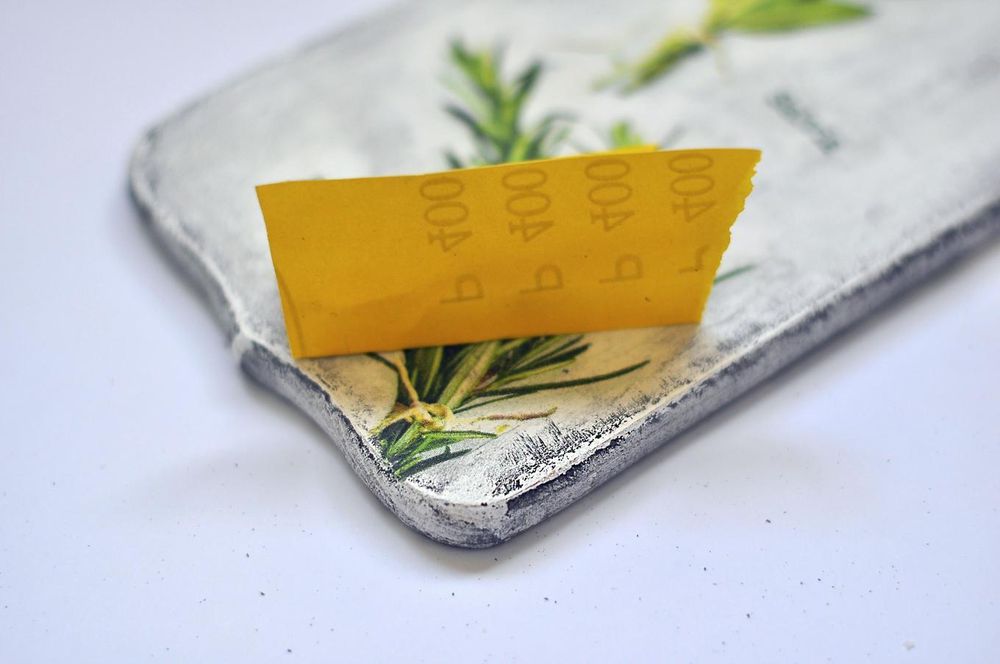 The places where the candle was applied should turn white. Then you can put some gray acrylic paint onto the toothbrush and with the help of your thumb make a few chaotic splashes on the board, so that it looks like a vintage thing.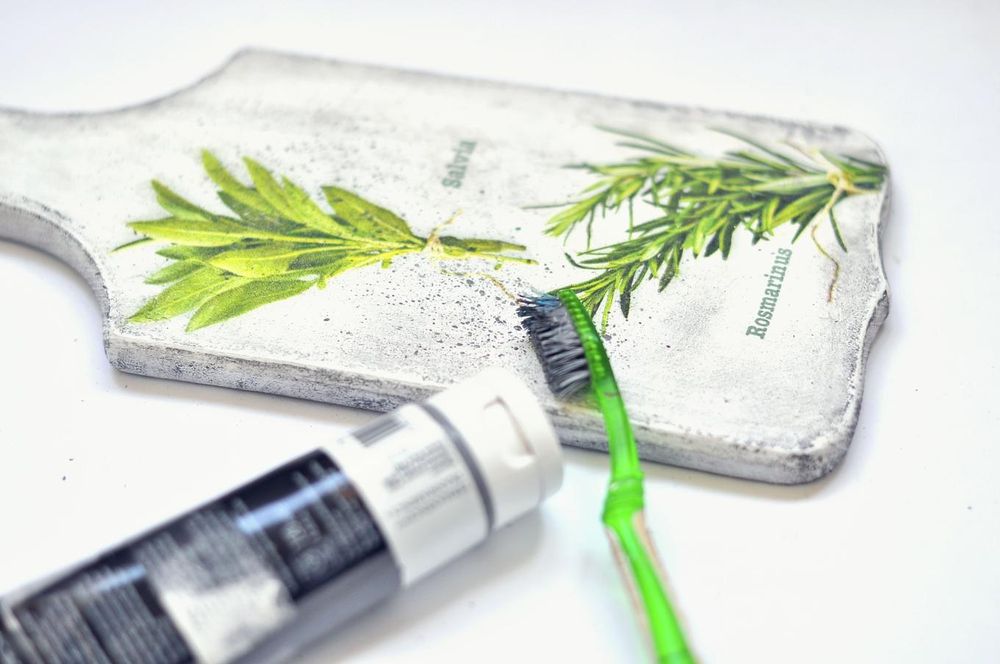 Use the paint of the white color then.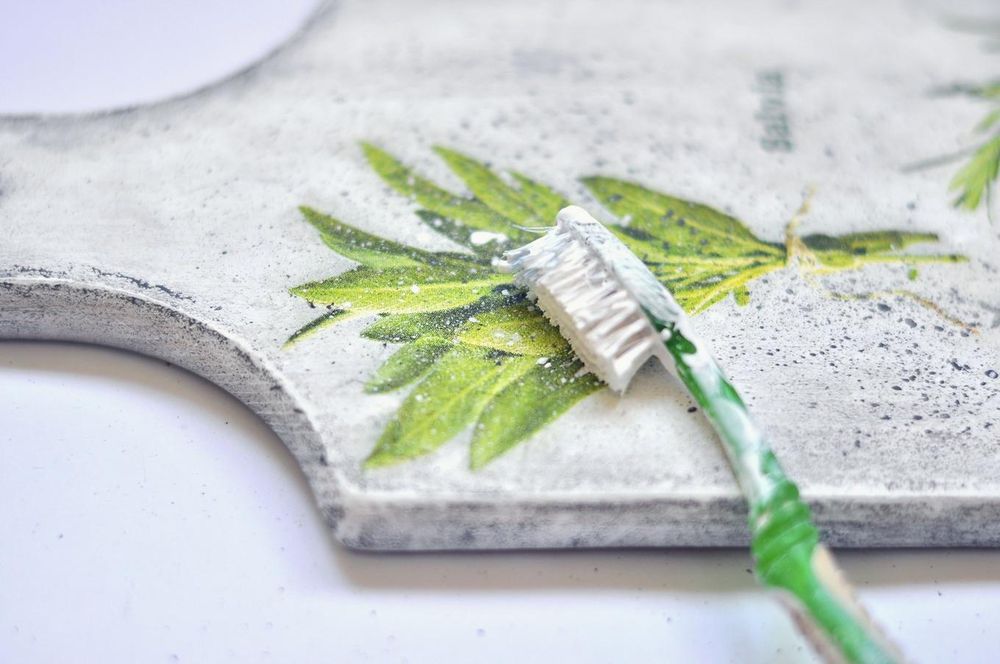 Apply the finishing layer on the board, using acrylic lacquer.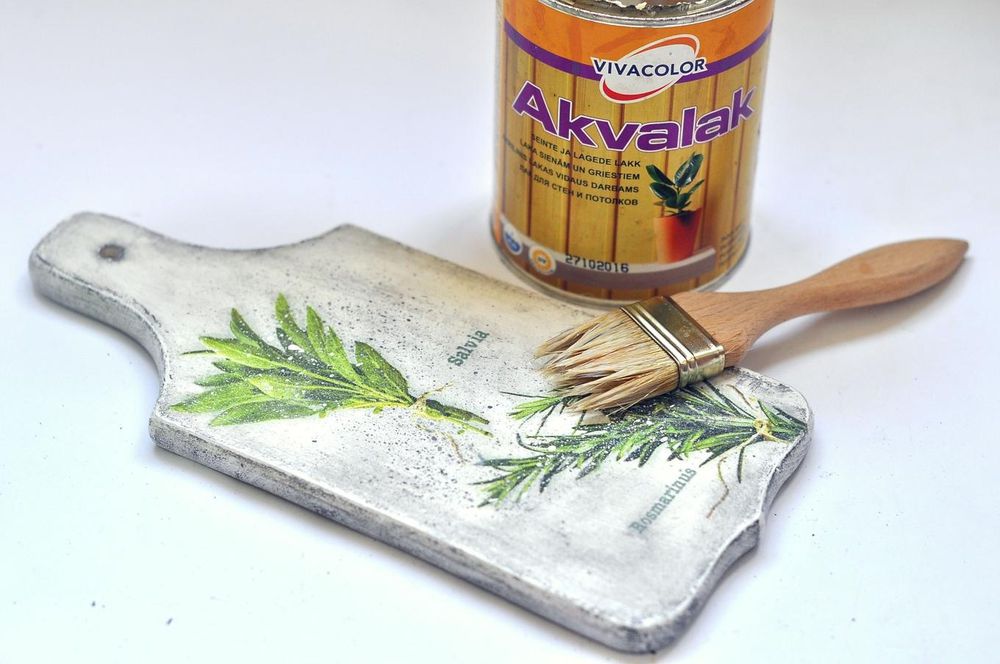 And that's all! A cute handmade decorative board in vintage style is ready! Good luck!
Thanks to http://www.diy.ru/post/8136/ for the idea