DIY Bridal Bouquet
April 3, 2017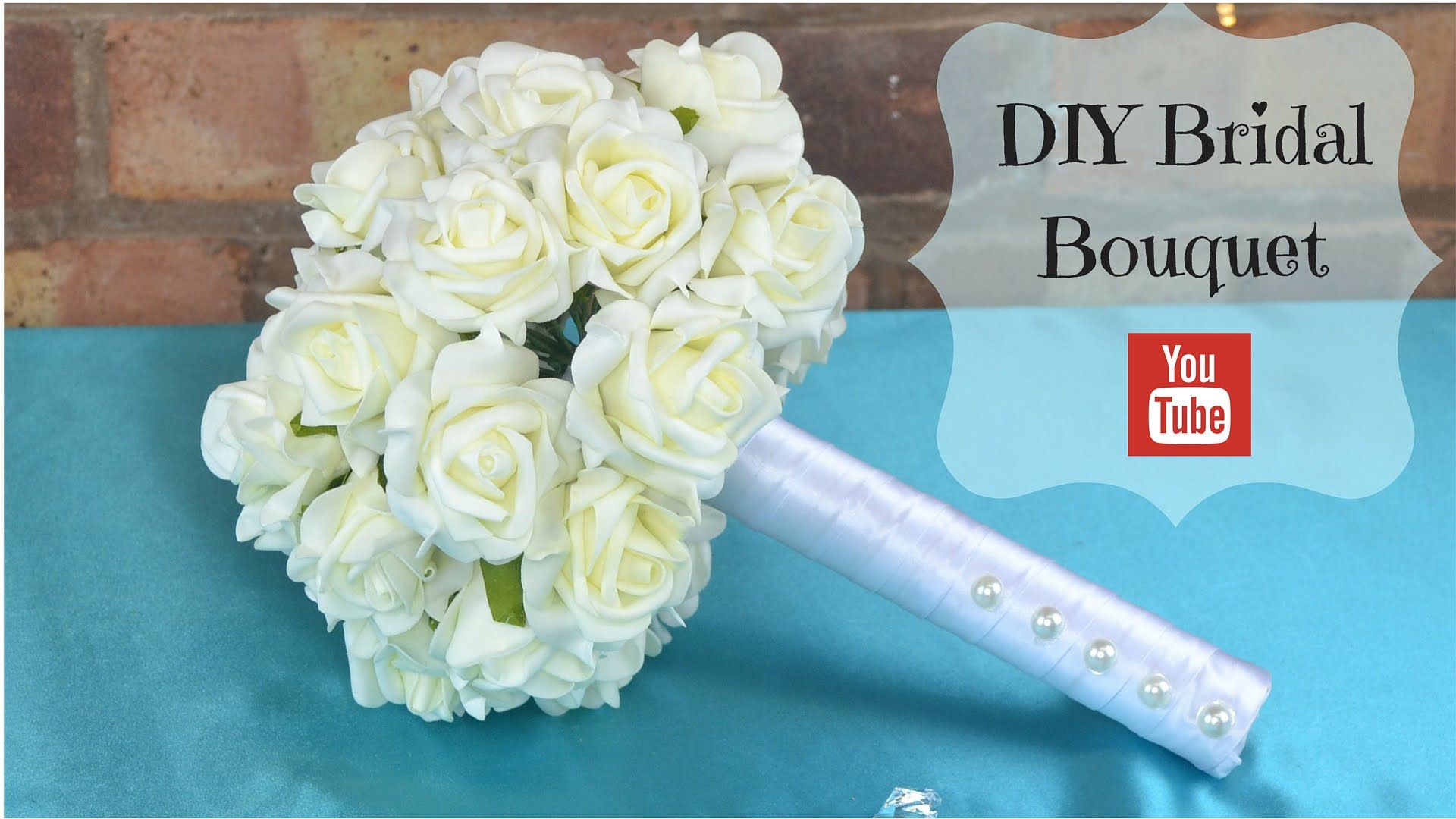 Wedding is one of the most happy days in couple's life. To make it more special and to have everything what will be around with greatest love, you can make a handmade bridal bouquet. It will be just as you dreamed about it, definitely will cost much lower but will be absolutely beautiful and gorgeous! Here's an instruction how to create your own bridal wedding flowers bouquet using foam flowers.
And if you are interested in making DIY bouquets in general or just like to do such special things handmade this master class will be useful for you!
For our bouquet we'll be using foam flowers.
We'll need:
 foam flowers;
 cardboard tube;
 scissors;
 glue and glue gun;
 paper;
 flat beads;
 ribbon.
First decide on your flowers - pick the color and the type. You will need at least 5 brunches of wire stemed foam flowers. Take your cardboard tube, it should be so wide so it's comfortable to hold it in a hand. Cut out a small circle from white paper.
If your tube is too long you can cut unnecessary part. Stick circle to base of tube using glue. Cut small notches all the way round and fold it down.
Glue bias binding onto stem using glue gun. Place some glue on every step so it will look accurate. When you finish - cut away the excess and secure edges with glue.
Now take your flowers and make sure they look nice. Bend them together. Put a glue inside the tube and then put flowers. Ensure that flowers won't fall out. Glue decorative beads to the stem. Your bouquet is ready!