How To Decorate A Wedding Arch
June 14, 2016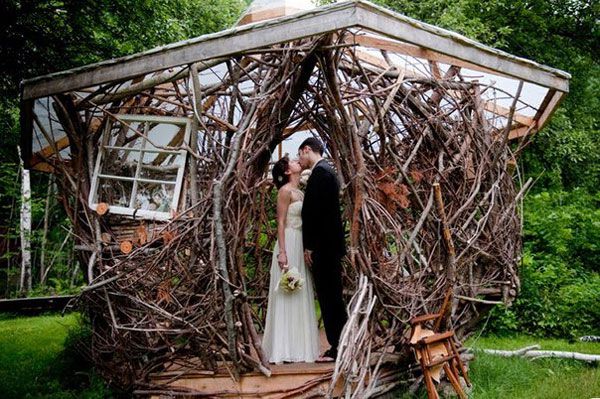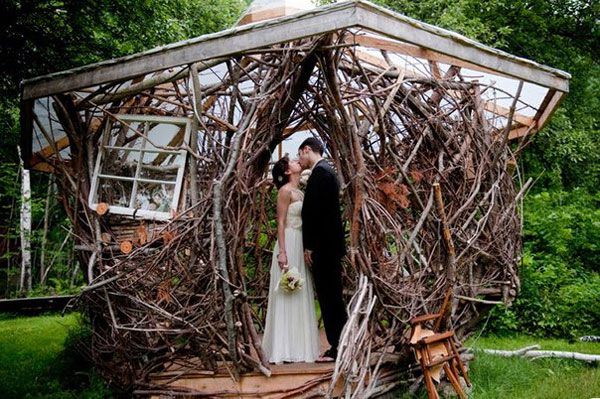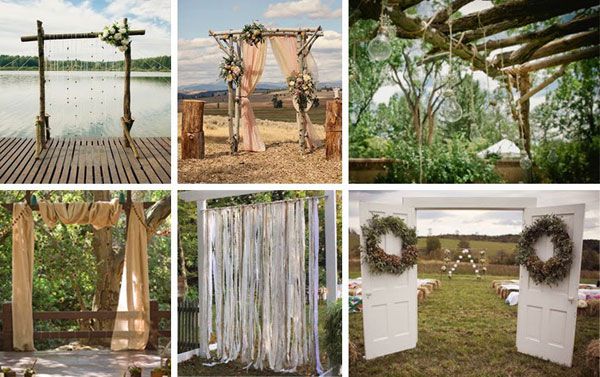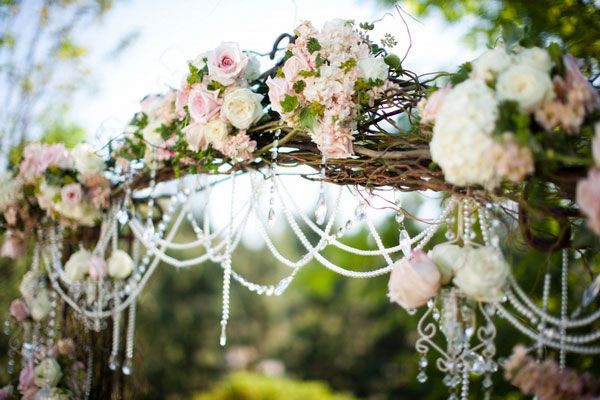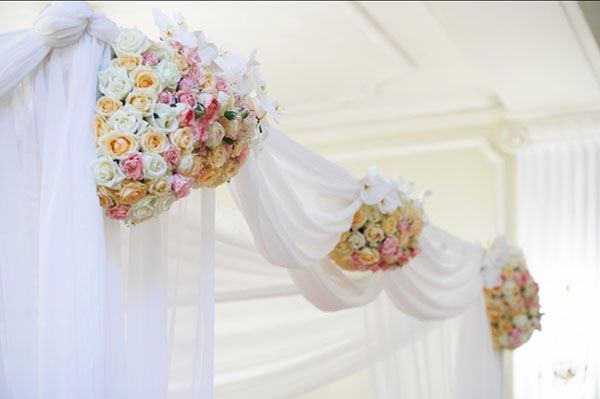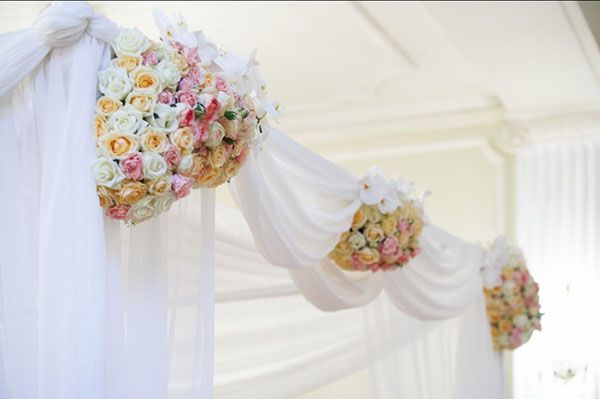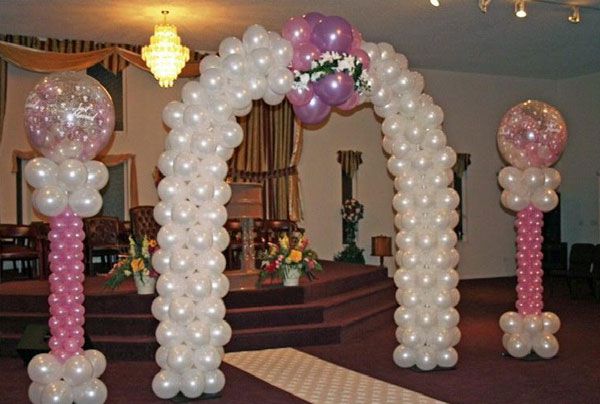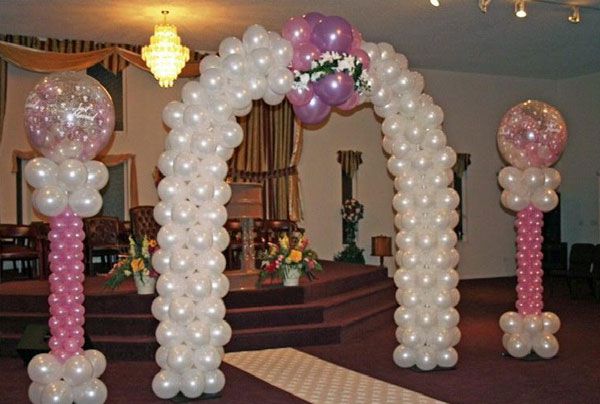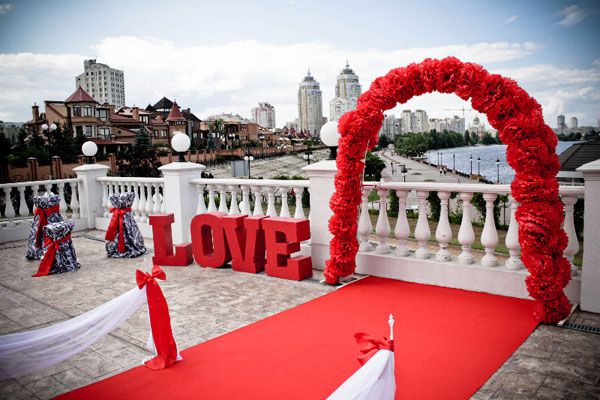 You can use literally anything to decorate a wedding arch. There is an opinion that fresh flowers are necessary for the arch decoration. Sure, they look beautiful. Garlands of flowers, intertwined with satin ribbons look extremely solemn. You only need to drape the buckets and pillars wrapping them with fabric or silver foil.
It is preferably to choose pastel colors, but you can use bright colors too, especially in autumn, when you can use asters and dahlias. Such garlands and wreaths will look good with yellow and red autumn leaves, and ivy.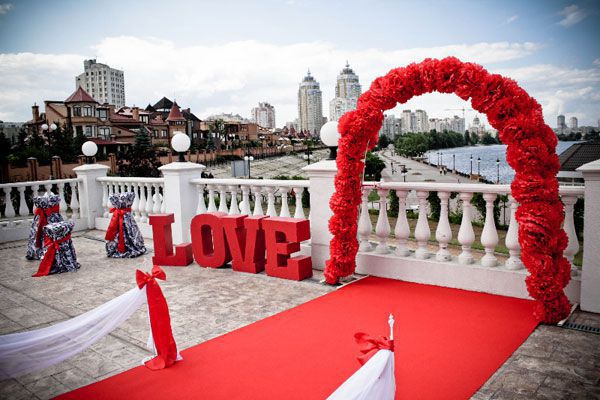 If you can't find inexpensive fresh flowers, don't despair. All the more so they have some disadvantages: they fade fast leaving stains on fabric and ribbons, which are used in the arch decoration. That is why you can freely replace them with artificial ones. They also look nice.
Another Option Is To Use Balloons Instead Of Flowers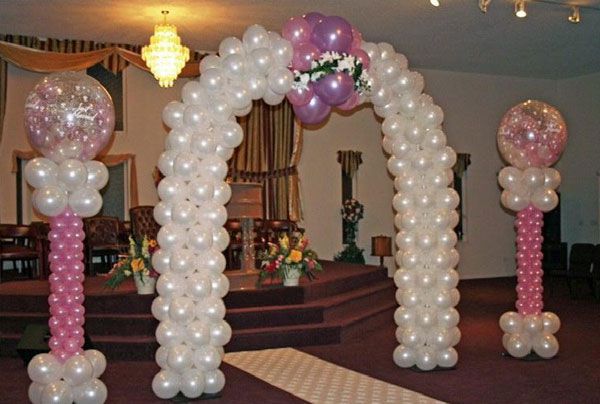 It is better to use light flowing fabric for the arch decoration. However, with some imagination it is possible to drape the arch with old lace curtains in the "marquee style". "Marquees" will look beautifully with houseplants in ornamental casings.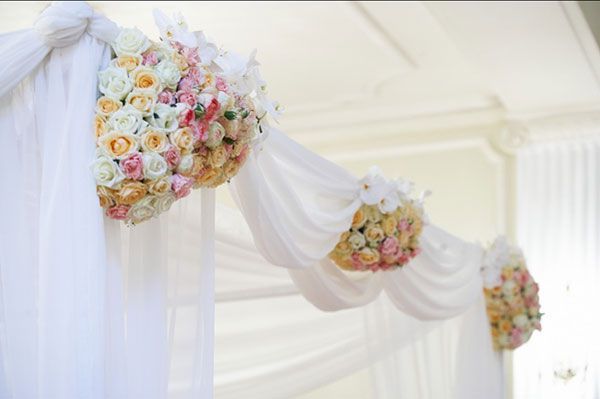 Non-Standard Types Of Arches
The type of the arch depends on the overall style of the wedding. For example, for a wedding in the Provence style you can have a heart shaped arch (you can make it out of plastic pipes) and decorate it with scarlet and white roses and satin ribbons. Another original option is an arch made out of vines decorated with ivy and ribbons. For a rustic wedding, you can find in the garden two suitable trees, weave their branches together and decorate them with colorful ribbons, souvenir bells or wind chimes.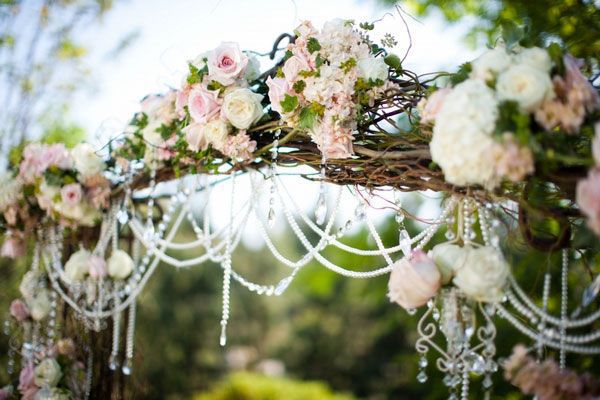 Drape the dome and pillars of such a tent with light, soft tissue, hang under the dome Chinese lanterns, flowers in pots, wind chimes and even golden cages with decorative birds.
This decor can serve as an illustration of a Persian or Chinese tale, is up to you to decide what, the guests are sure to like the idea, they will turn their necks to see all the design details.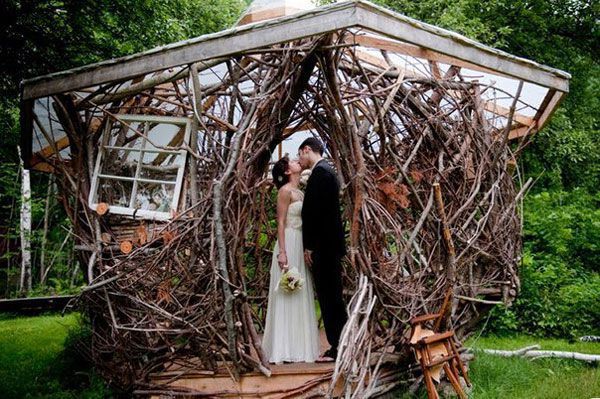 If the wedding is in the Bohemian style, it will be nice to have a fairytale tent. No matter what type of arch you would choose, it is sure to look gorgeous if you make it with love and imagination. A DIY arch is better than a store-bought one, because each ribbon, each balloon, each flower contains sincere wishes of goodness, happiness and well-being.