DIY apple pie
April 4, 2017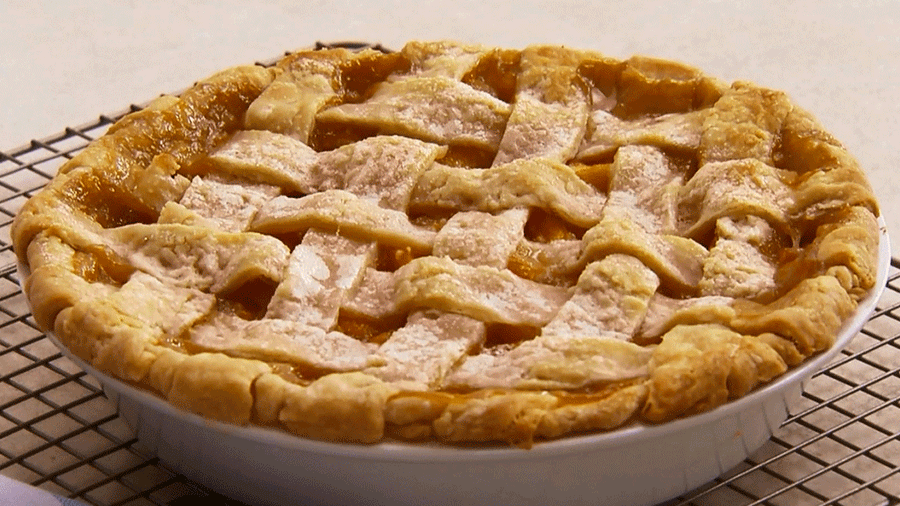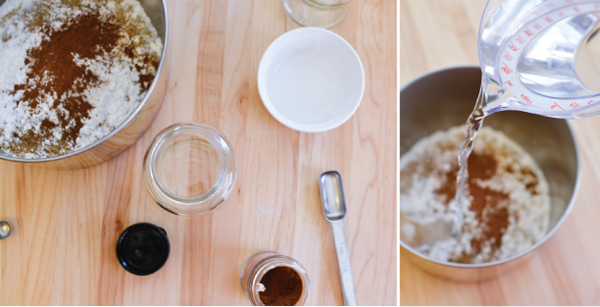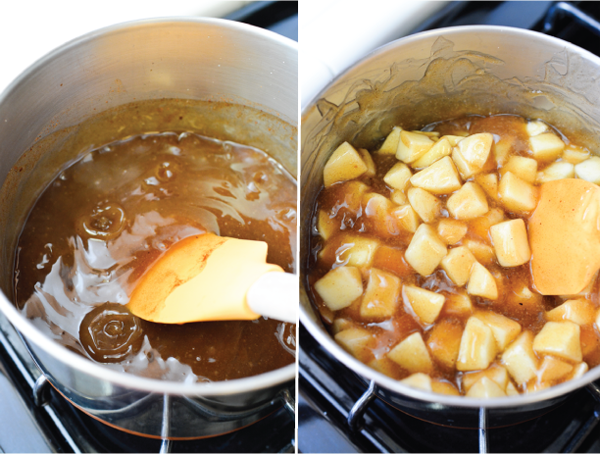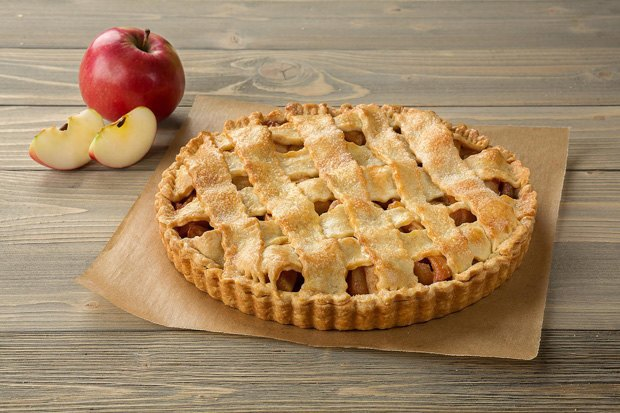 Handmade pies are one of the best option for homemade cookery! They are not hard to create, there is no extraordinary ingredients. You can find apples in any time of the year and pies are definitely tasty! Today I will share with you my recipe of handmade homemade apple pie which I'm always preparing for my family. And I must admit that there never enough of it! :)
The pie is called "Apples in creamy caramel"
Ingredients:
For the basis
 - Butter - 100 g
 - Sugar - 30 g
 - Flour - 175 g
 - A pinch of salt
 - Egg yolk - 1 piece
 - Water - 1-2 tablespoons
For filling
 - Apples of solid sorts - 1 kg
 - Sugar - 300 g
 - Butter - 50 g
 - Fat cream - 150 g
 - A pinch of salt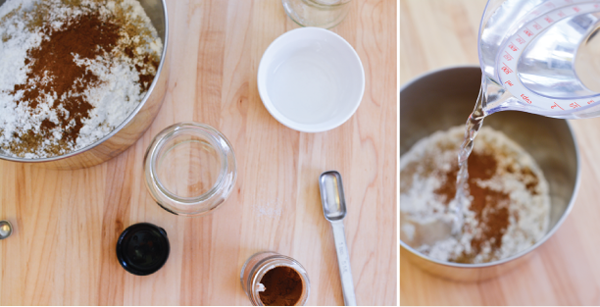 Preparation
Cut the oil into a cube with a side of 1.5 centimeters and mix in the kitchen processor with flour, salt and sugar until the shape of small crumbs. Then add the yolk and a spoon of water (if not enough, add one more). Once the dough is assembled into a ball, turn off the process. Wrap the dough in film and put it in the refrigerator for a couple of hours.
Now prepare the filling. Apples need to be cleaned, cutted in half, removed from core and chopped into cubes by a side of 2.5-3 centimeters. In a saucepan with a thick bottom, pour in the sugar and cook the caramel dry on high heat, stirring constantly and breaking the lumps of sugar, to an amber color and completely dissolving the sugar. Important: do not burn sugar!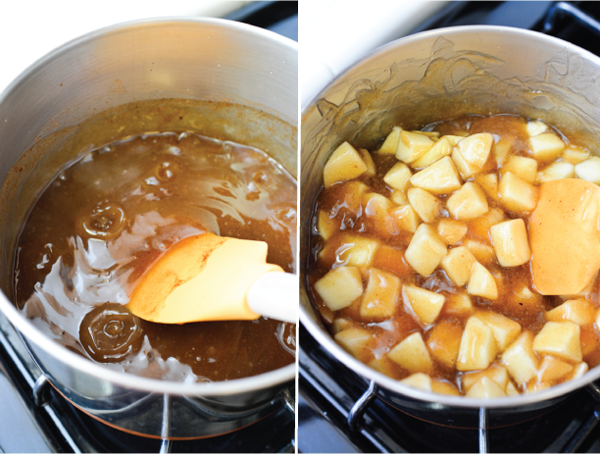 At the same time, heat the cream, but do not boil. Remove the saucepan from the plate and stir in butter. Return to the stove and pour in the cream (gently, you can burn yourself), stirring constantly. Allow to puff for two or three minutes and add the apples. Cook the apples for five minutes, stirring occasionally. Prepared stuffing needs to be filled.
Now collect the pie: the shape with a removable bottom of 24 cm in diameter should be smeared with butter, the dough should be removed from the refrigerator, rolled into a circle two to three millimeters thick and veneered, cut off the excess and put aside. Place the cooled filling into the mold with the dough. Trimming the dough should be rolled out and cut strips of 25 centimeters long. Put a grid of strips on top of the pie, grease the eggs with a fork at the joints. Lubricate the top of the cake with egg, sprinkle with sugar and bake for 40-50 minutes at 160 degrees. Enjoy!