DIY salted caramel and custard
March 31, 2017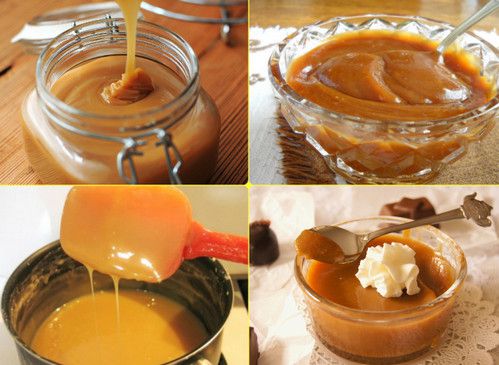 How to make DIY delicious and creative desserts? It's very simple: today I will tell you a secret of two main ingredients of the most delicious cakes and desserts: salty caramel and custard!
How to make homemade salted caramel?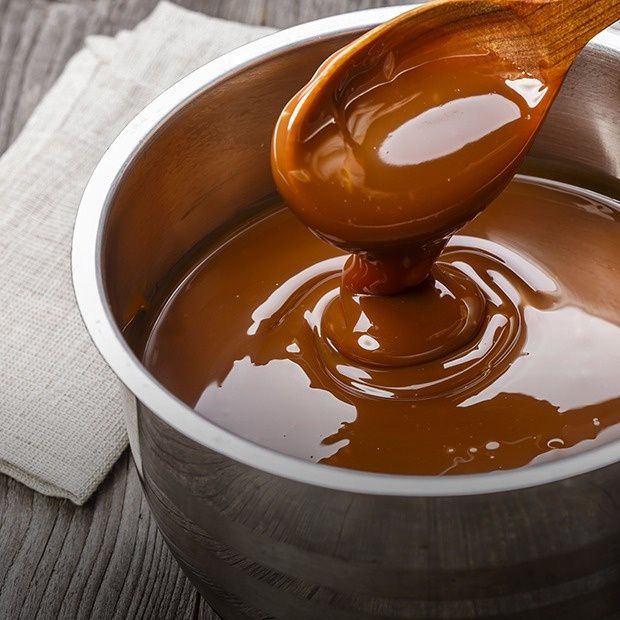 The main thing in this process is to properly caramelize the sugar. It is easy to burn, and then caramel will taste bitter. That's why it is important to use a pan or other dishes with a thick bottom. Sugar is better caramelized on average /above average fire.
200 grams of sugar will need 150 grams of cream 33%, 35% or 38% fat, 50 grams of butter, one vanilla pod and 1 gram of sea salt. First you need to heat the sugar in the saucepan until it turns brown. Then gently pour out a thin stream of cream, stirring constantly. Add oil, vanilla seeds and salt and keep on the fire until it thickens. This will take about 10-15 minutes.
How to make a homemade custard?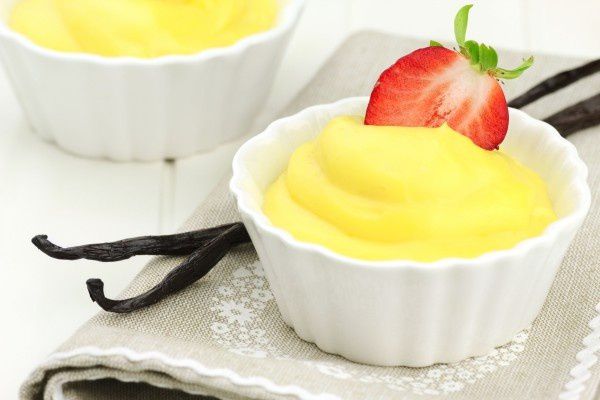 There are two types of custard - crème pâtissière and crème anglaise - they are similar, but in the first, in contrast to the second, you should add flour or starch. In addition, crème pâtissière – my option - can be not only as a cream or sauce for dessert, but also as an independent dish.
The most important rule that must be observed when preparing the custard is to pour the yolks into the hot milk gradually.
To prepare about 400 grams of cream that can be used for eclairs and other desserts, you will need 500 milliliters of milk, 200 grams of sugar, four yolks, 50 grams of sifted flour and 1 gram of vanillin.
In a water bath on a slow fire, you need to bring to a boil 400 grams of milk. At this time, carefully whip the yolks with flour, sugar and vanilla, and then add the remaining milk and mix. Gradually pour this mixture into boiling milk, stirring constantly. Turn on the medium heat and boil while stirring the mixture. Then reduce the heat and boil the cream for 5-10 minutes to the required density.
Also from the custard you can prepare a full-fledged dessert. For four servings of cream, you need a half cup of milk 2% fat, two eggs, one egg yolk, a teaspoon of vanilla seeds, half a teaspoon of small orange peel and orange candied fruit for decoration. In addition, small forms for baking are needed. You need to heat the oven to 170 degrees. At this time, heat the milk in a saucepan with sugar until the sugar is completely dissolved. In a separate container, beat eggs with vanilla, yolk and zest. Gradually pour hot eggs into the egg mixture with sugar. Strain and pour into molds. Put them on a baking tray and fill it with water so that it covers the molds halfway - so the baking tray will work on the principle of a water bath. Bake for one hour, then cool. After that, cover with a food film and put in the refrigerator for three hours.