Parmesan Potato Stacks Recipe
March 9, 2017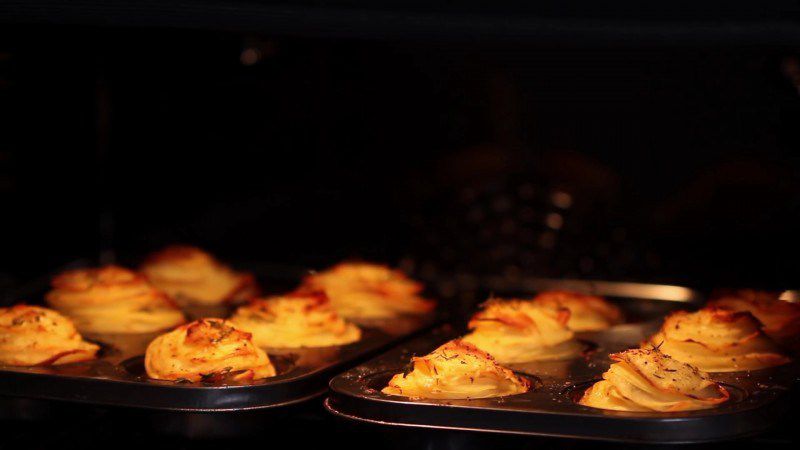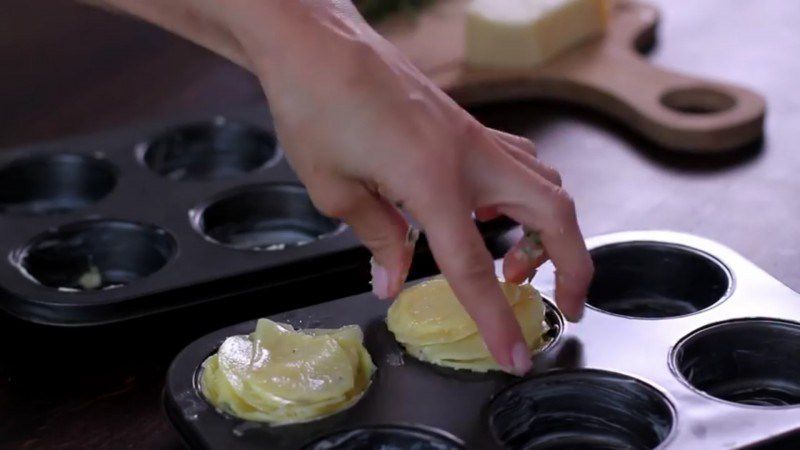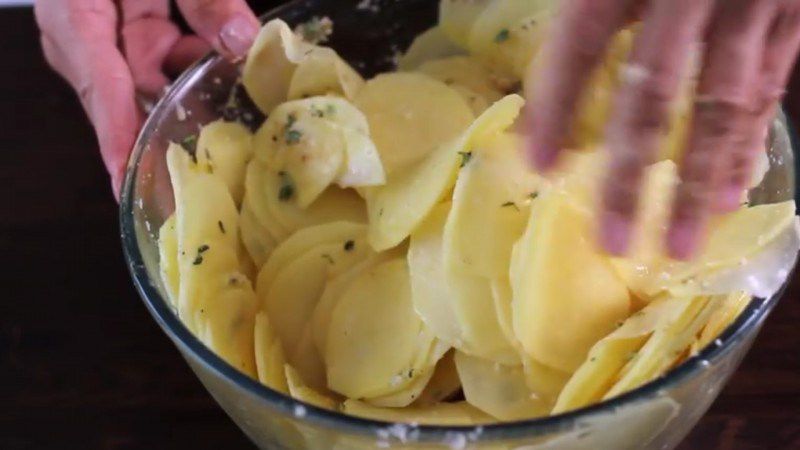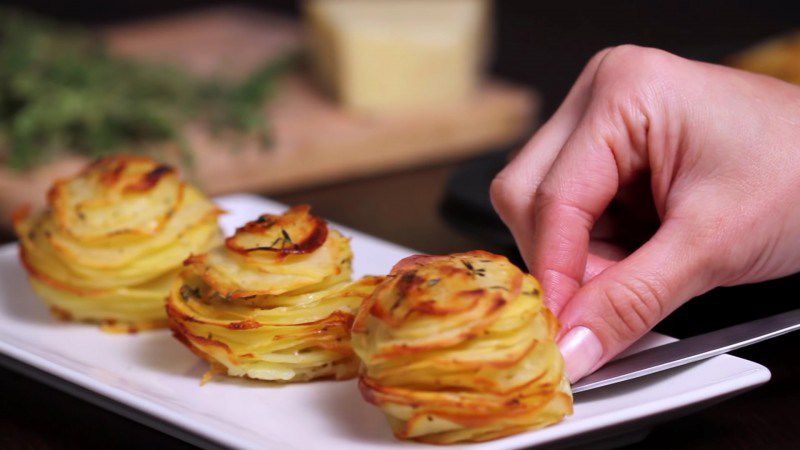 Bored of ordinary dishes? Not a problem anymore! Today I'll show you one of my favorite recipe for DIY cooking – Parmesan Potato Stacks. They will suit as a lunch and also as a meal for party. It can be made quickly so if you are waiting for guests to come and don't have enough time – this recipe can rescue your menu and everyone will be surprised by your handmade delicious masterpiece.
You will need:
 - 8-10 potatoes
 - Butter
 - Parmesan cheese
 - Salt
 - Garlic in powder
 - Thyme leaves
 - Black pepper
First grease your muffin cups with butter and set aside. Clear your potatoes and cut them into thin slices. We used a grater 1,6 mm thick. As a result you should have like chips slices. Put everything in a bowl and add melted butter (about 45 gr). Add 25 gr. of grated parmesan. 1 teaspoon of garlic powder. 1 teaspoon of thyme leaves and salt. Add freshly ground black pepper. Toss to coat evenly.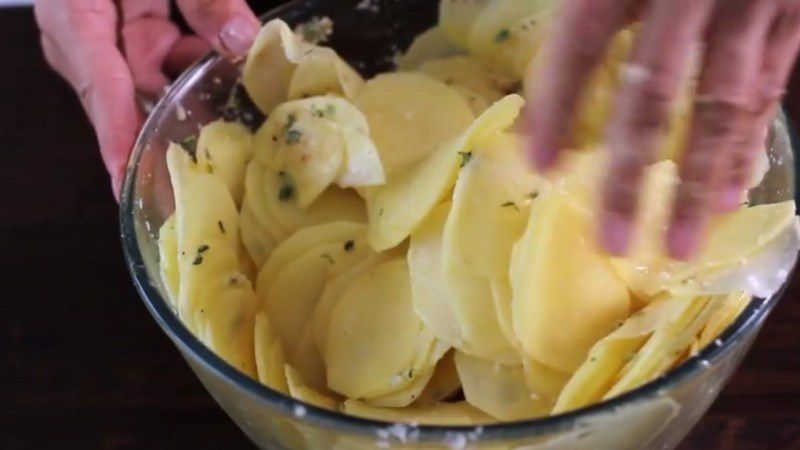 Layer the potato slices into stacks. Add more pepper. Bake for an hour in 190°.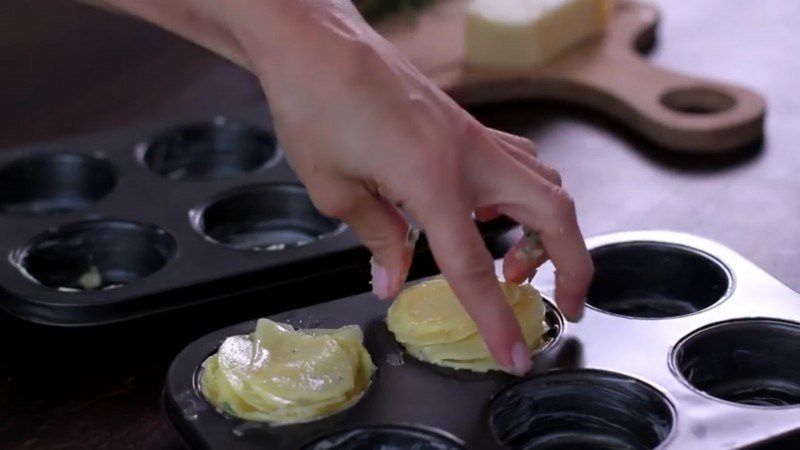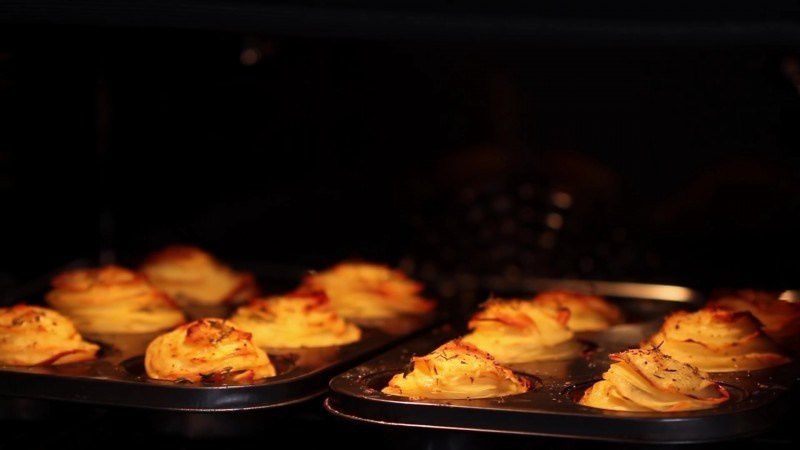 You will see that the dish is ready when edges and tops become golden or brown and the centers become tender. Let everything rest for 5 minutes. Garnish with parmesan cheese and thyme leaves again.
Enjoy!
You can also add bacon to your stacks if you really love meat. Or some cream cheese or souse.
To make your stacks look more like roses, you should not just put them in bizzare way from bowl to muffin cups. You should lay out your potato slices one by one, covering each other not more as for a half. Once you have a line of 10-12 slices, begin to carefully roll up them.