Autumn Oatmeal Homemade Soap
September 27, 2016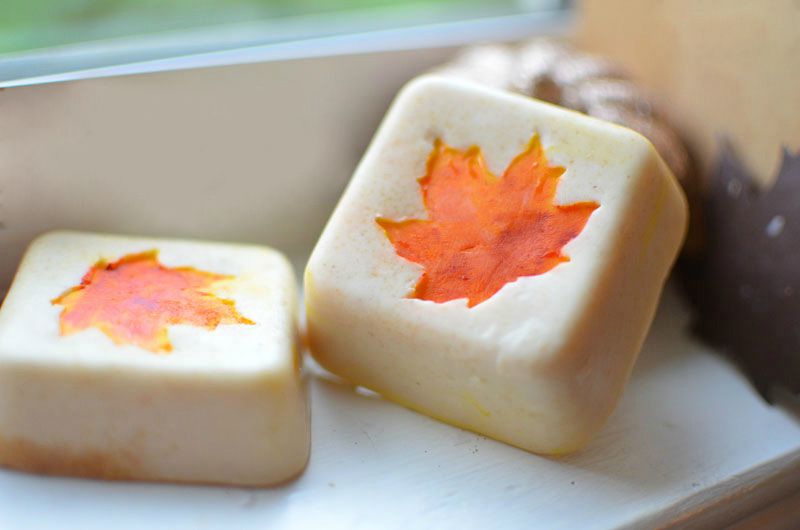 Today is a happy time! Because nowadays we can make any kind of soap at home. Creamy, spicy, aromatic, natural and healing – any soap in your bathroom made by your hands. In fall to have a piece of good soap that will save your skin from low temperatures is a must! You just need a few simple items to create it and basic artistic skills to decorate your soap with a beautiful seasonal pic.
Supplies needed:
Oatmeal Soap Base
Spice Medley Fragrance Oil
Metal Leaves (shapes)
Food Coloring Gel and Paintbrush
Glass or Ceramic Bowl for Mixing
Soap Mold
Turn your soap base into medium-sized cubes and melt slowly in microwave. Be careful. Heat it for 10-30 seconds until the soap turns liquid.  Be very attentive as the hot liquid can "pop" (just like a hot bowl of soup!).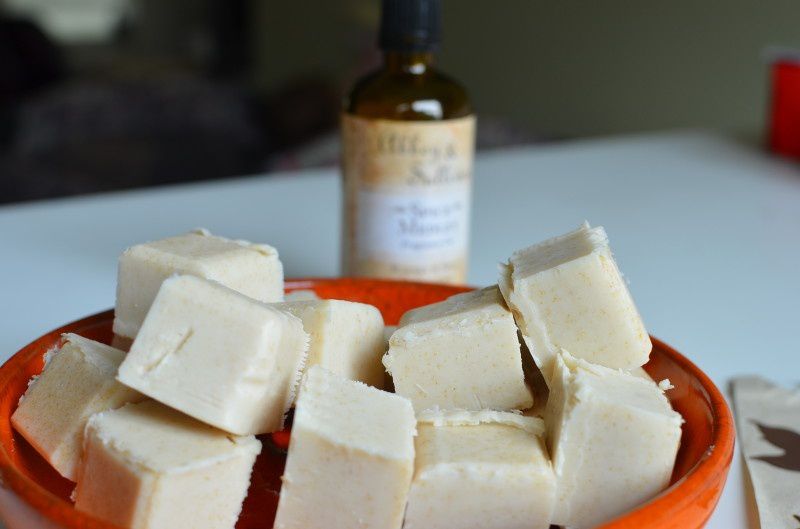 When the soap is liquid, but still doesn't boil, add the fragrance oil. For 20 cubes of soap 20-30 drops of fragrance are enough. Maybe you want more, so go do this!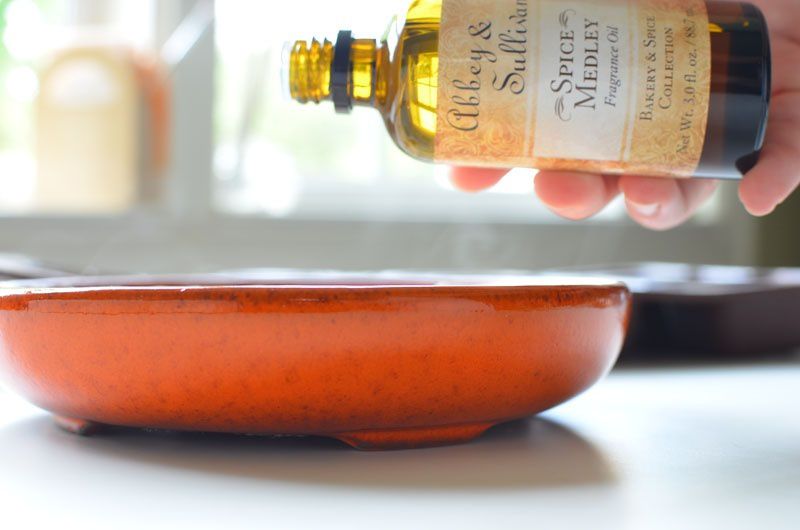 It happens when the soap gets a slight "skin" as it's almost cool.  To remove it use a toothpick. Swirl to mix your fragrance oil and get rid of the skin.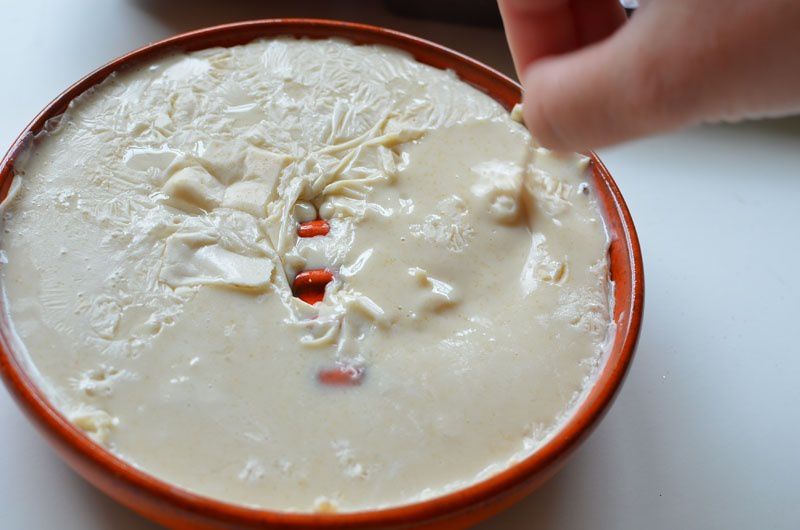 Once you finish, carefully pour the melted soap into the molds. Let soap stay still until it is almost completely hardened.  "Almost" is an important word here! This step is the hardest part of this tutorial because you must wait until the soap is tough enough to get it out of the pan; at the same time it's soft enough to add the leaf detail.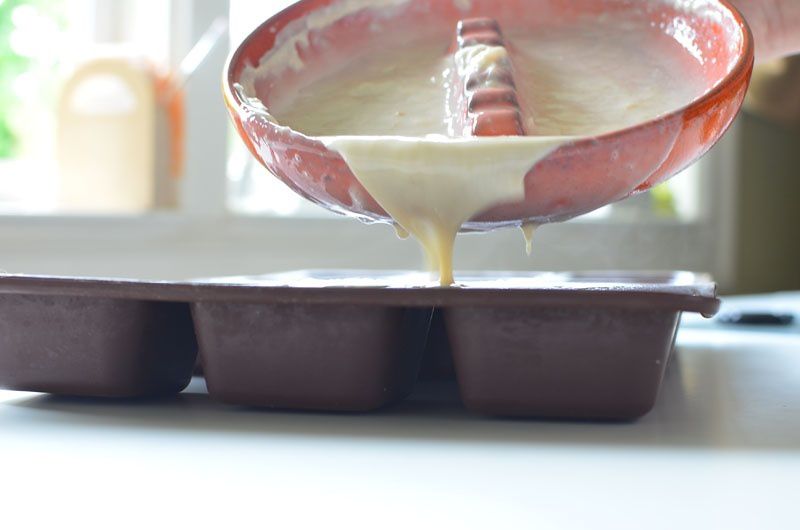 To add the leaf print, easily give the metal leaf shape a good push into the top of a soap cube. Be aware! If the soap is not solid enough, you can stamp too hard and everything would pop onto you. Generally, working with homemade soap is quite easy; I'm not trying to scare you! XD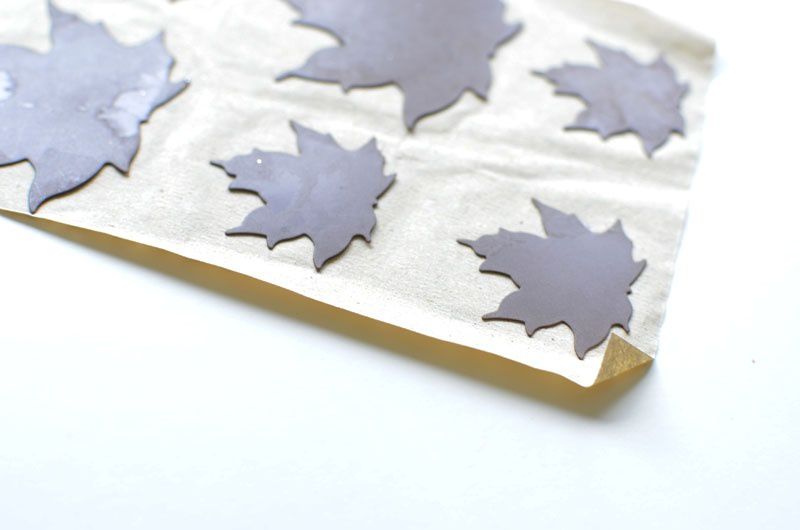 As soon as your homemade soap is fully sobered and thickened, you should add color. You may use the food color gel, because it's easier to apply than traditional liquid paints, and gives a bright, intense color. Mix different colors for pretty warm fall combination or fashionable copper effect.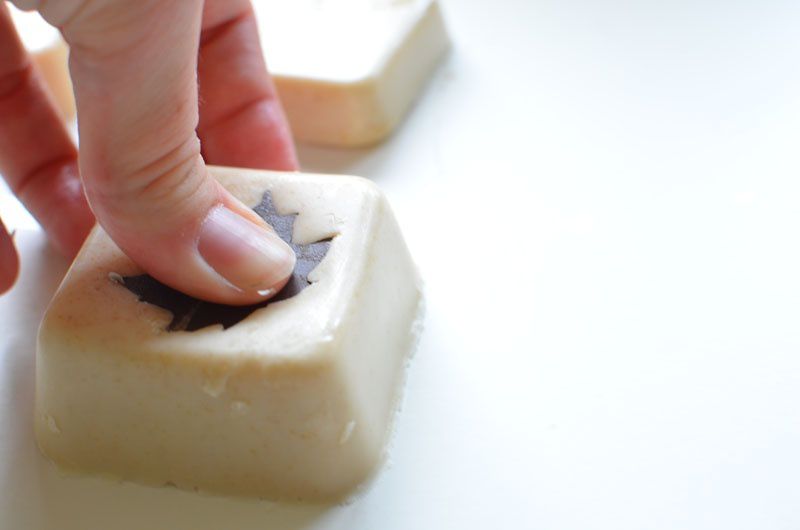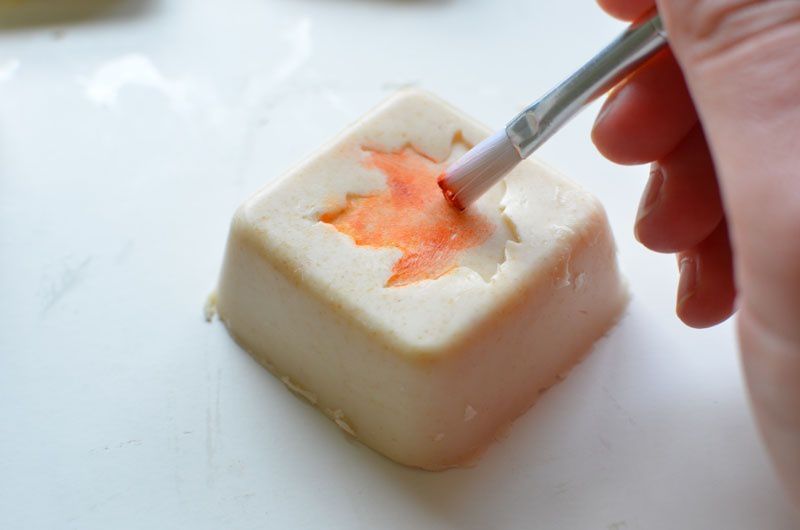 To avert any mistakes, place the metal leaf back into the soap. Rub around the edges with a finger to remove any stray bits of color. Don't spoil the pic with a large amount of color on the edges. Paint slowly!
Let it dry completely. Now your fall oatmeal homemade soap is ready to become a gift or a part of your pretty bathroom decoration!
Happy Autumn!
Photos by Amy Renea