POTATO PRINT DECORATIONS!
December 6, 2016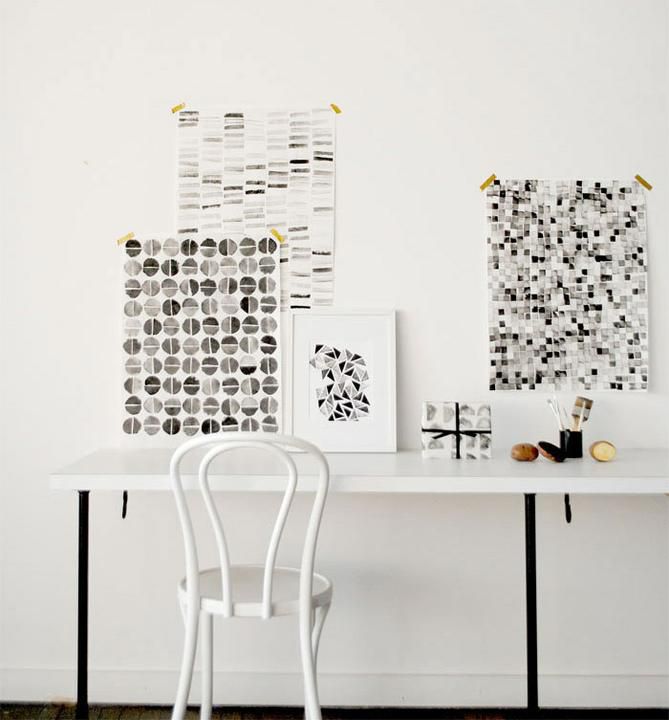 If you want to make a cute stylish panel, it is not necessary to be a professional talented artist. If you seek for the idea of how to wrap a gift nicely, it isn't necessary to buy special wrapping paper. You won't believe it, but it's enough to have at home some simple stuff and to use your imagination in order to create wonderful handmade materials for decoration without any extra efforts or expenses. Today I would like to show you how to make stamps and patterns on the paper or fabric with the help of potato! You can leave it in black-and-white color, as it is shown here, or you can choose any lovely colors and prints, so that you can make such crafts with your kids.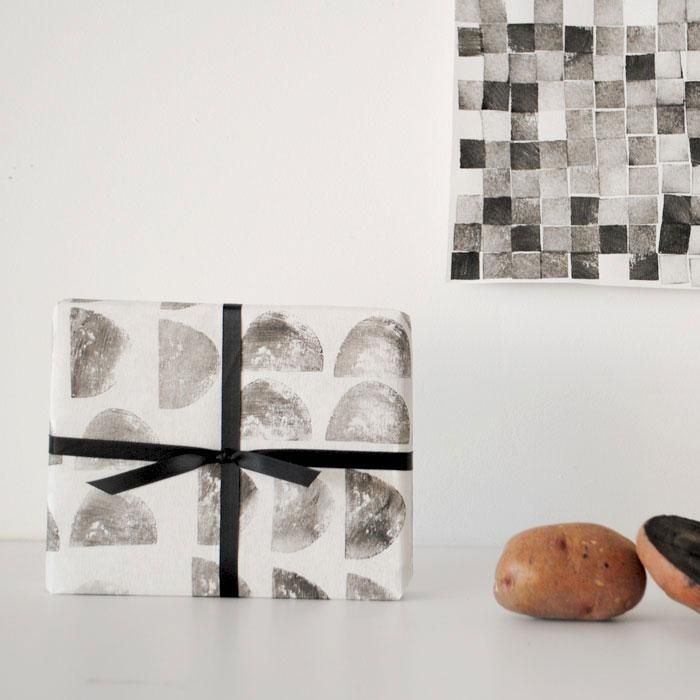 You'll need:
-          potato
-          a knife
-          paints (suitable conventional acrylic)
-          synthetic brushes
-          a palette for paints
-          paper (approximately 48 × 63 cm)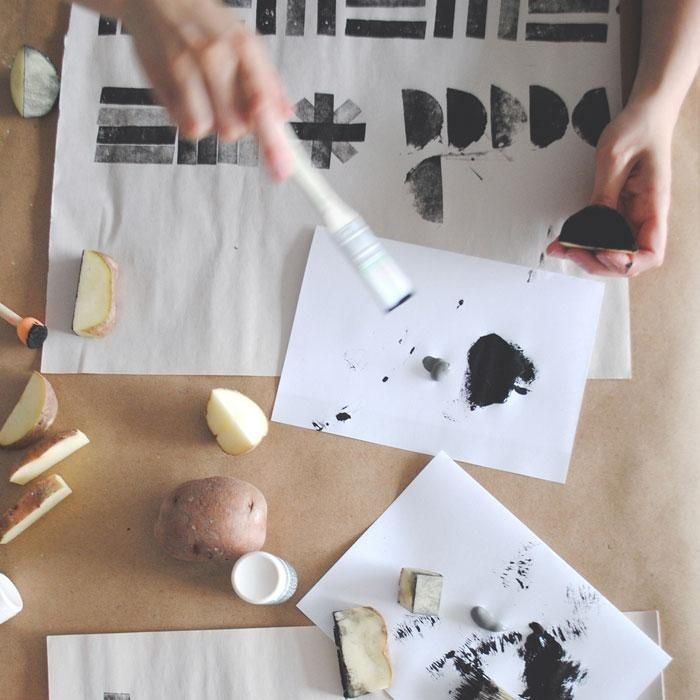 The process of making such stamps and patterns, as well as inventing your own designs, is very creative and exciting. You'd better to look previously for some interesting ideas for ornaments. It is very simple to make them - cut out any shapes from potato you like, apply some paints on them and affix them to the paper.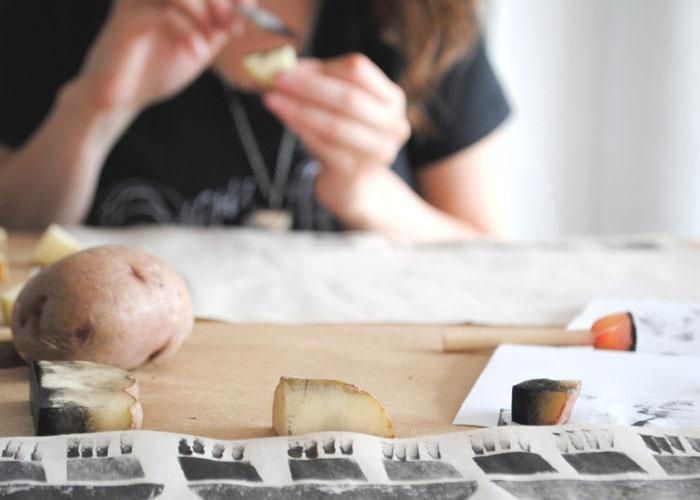 You can also use such useful tips to create your individual and original pattern:
- start your work with one type of the shape and with a blank of the same size. And after mastering a couple of such uncomplicated ornaments, you can add some other forms and change their sizes.
- you can make good-looking effects by applying diverse amount of the paints on your stamps, so that some of the prints turn out brighter, and others will be translucent.
- be careful with the distance between the separate prints.
- combine multiple stamps in order to create a more interesting and intricate pattern.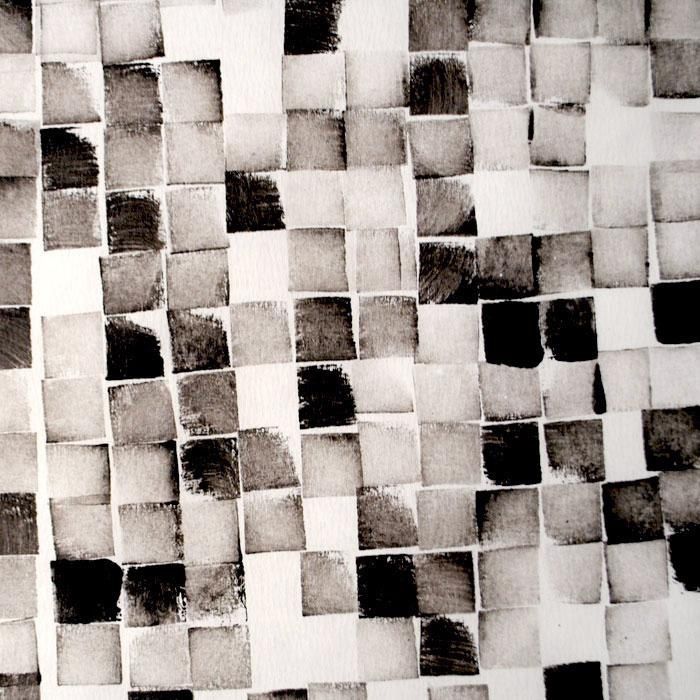 After you define the chosen motif, you will be able start decorating the paper.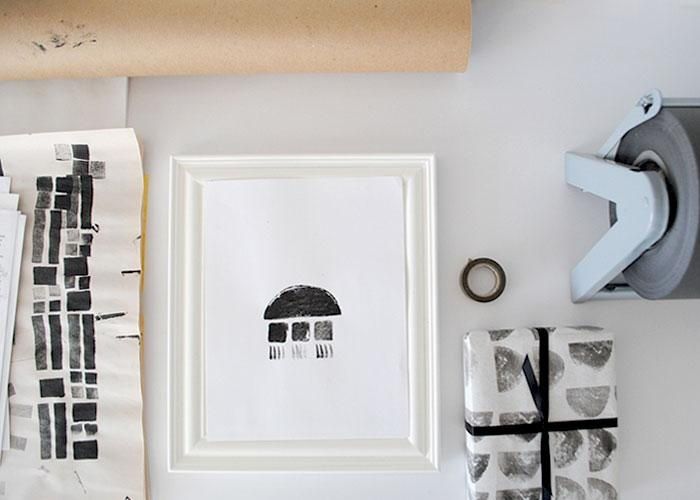 Tip: it's OK, if your crafts will have some small inaccuracies and blots. They even give some charm to the crafts.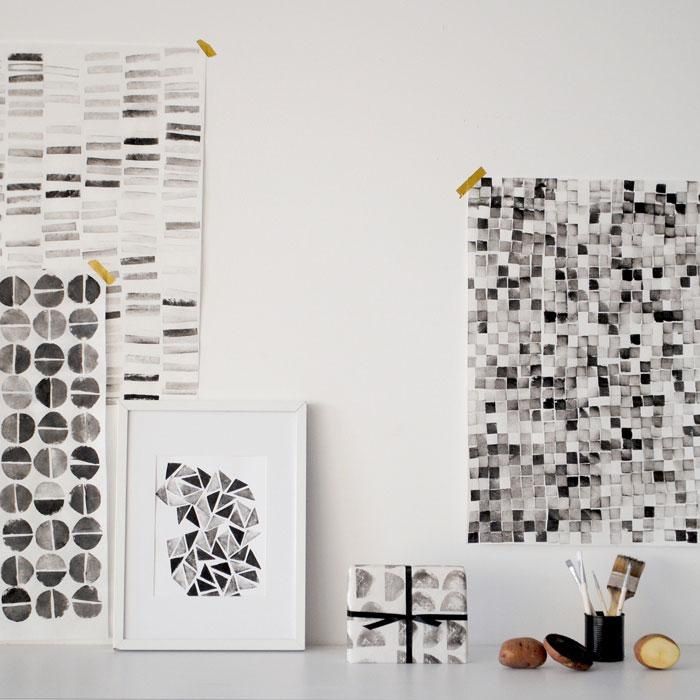 Dry the paper completely and then use it for creating greeting cards, wrapping for presents or for complementing your interior with such abstract prints. I wish you good luck and inspiration!