Origami Ninja Star
June 9, 2016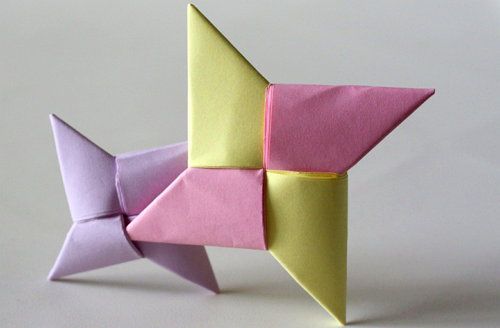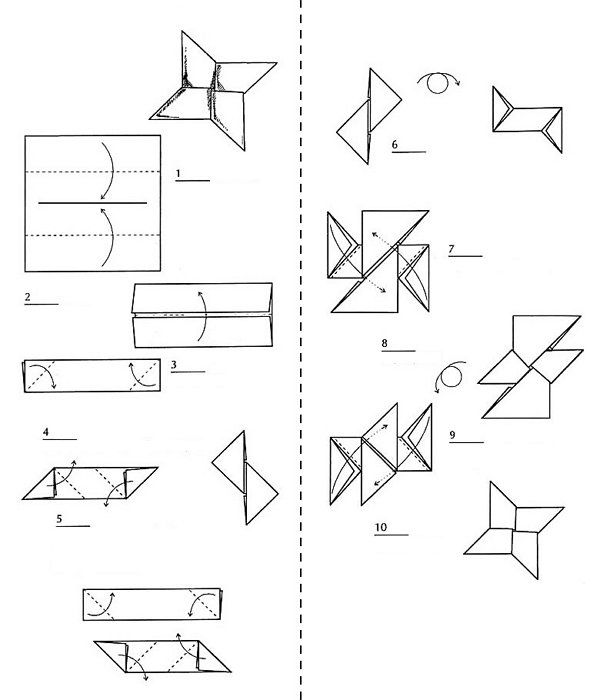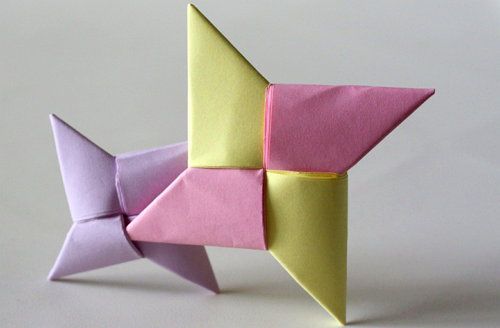 An origami and a battle ninja star are rather different things. Opposites attracts though. So today, you are going to learn how to make an origami ninja star that can be thrown to a quite long distance.
Square sheets of colored paper are normally used while making an origami ninja star.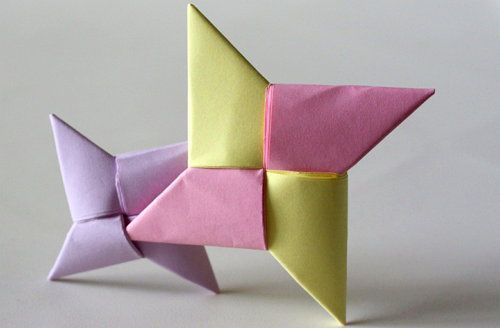 In order to make this «deadly» weapon you will need the following stuff:
2 square sheets of paper (may be of different colors);
5-7 minutes of spare time.
Got paper and patience? Now you can proceed to making the origami ninja star. Note that there are two parts of it that are to be joined in the «flying ninja star».
Do the following actions in order to become an owner of a great origami ninja star in a couple of minutes:
Fold the sheets in half and unfold them to the initial position.
Fold both sides to the fold line.
Fold the corners, so as to get sharp sides (the details should be completely similar).
Fold the details obliquely from both sides.
Put the double-triangle detail over the zigzag detail.
Pass the corners of the lower detail into the triangles.
Turn the detail upside down and do the same to the rest of the corners.
The origami ninja star is ready to fight!