Origami Flower
June 7, 2016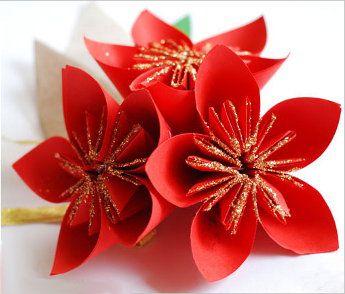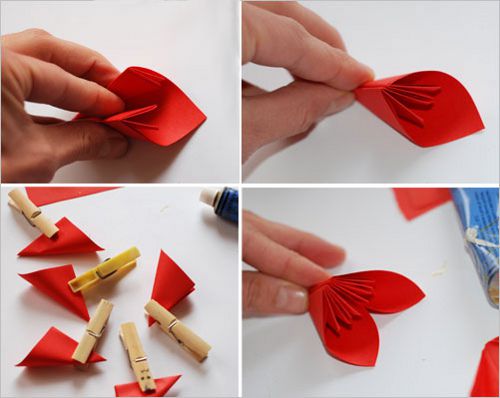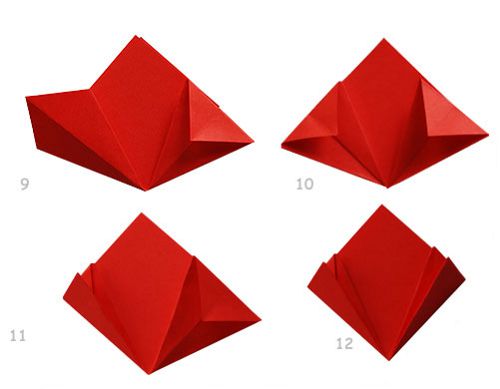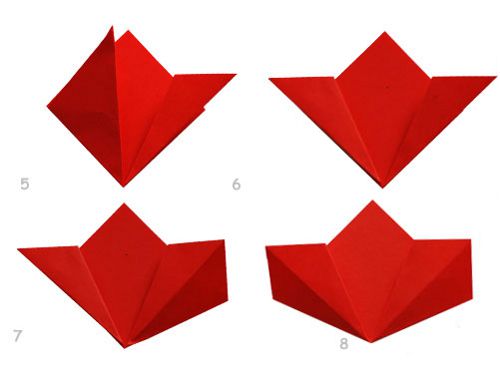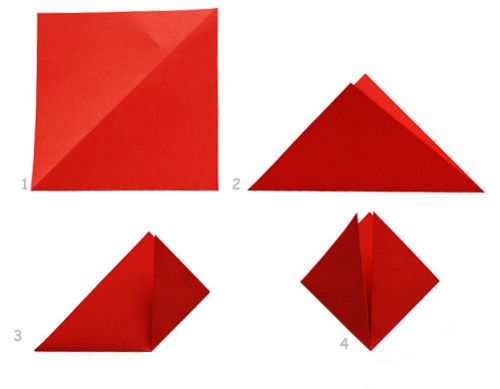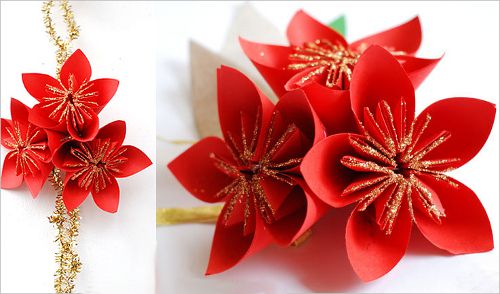 Production of origami flowers is an interesting, creative activity which does not demand big material inputs. After all everything that is necessary for you to go in for origami, it is color paper. There are absolutely simple schemes of origami flowers with which the preschool child will cope even. In too time there are very difficult schemes of origami flowers from paper which on the level of complexity will suit only masters of origami. The origami flower which scheme we provide in this article, enjoys wide popularity at fans of paper hand-made articles around the world. It is quite simple in production, but at the same time these origami paper flower looks very effectively.
Origami Flowers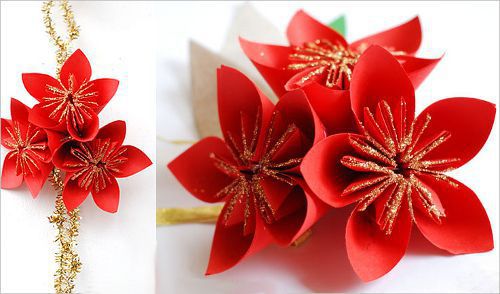 To make one origami flower you will need two sheets of paper of the A4 format. It is better if it is bilateral color paper as is one photo lower. From one sheet A4 4 identical squares turn out. For one origami flower you should prepare 5 such squares.

How to make origami of paper a flower is in detail shown on origami schemes below. The most difficult part of process of production of origami flower is to stick together all 5 parts among themselves together. For these purposes it is convenient to use the glue gun.
Origami Flower Scheme