How To Sew Pants
July 6, 2016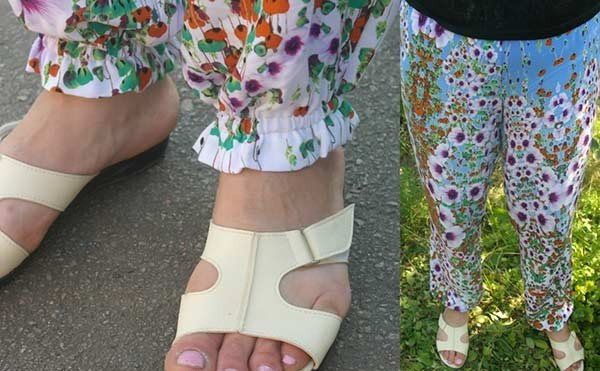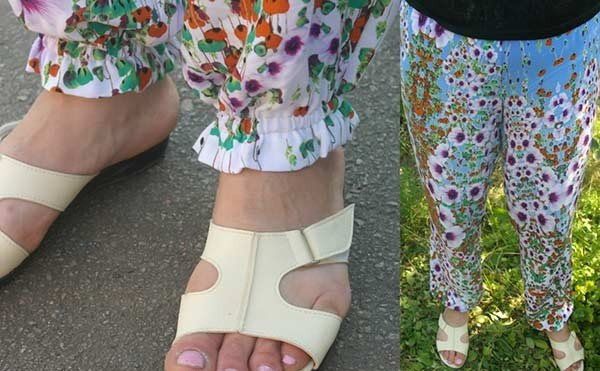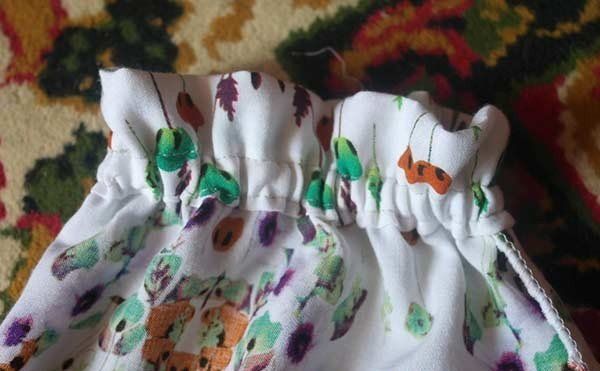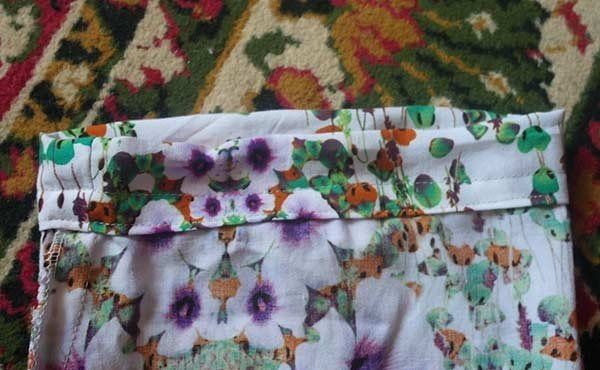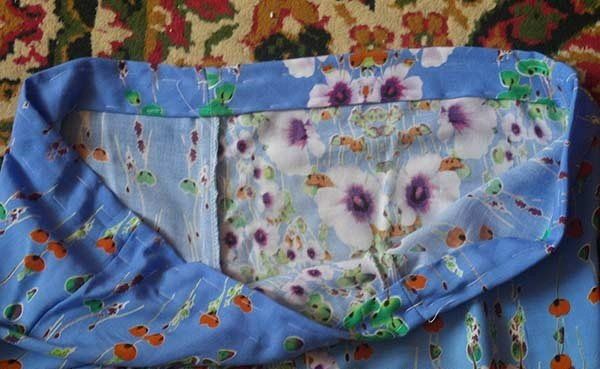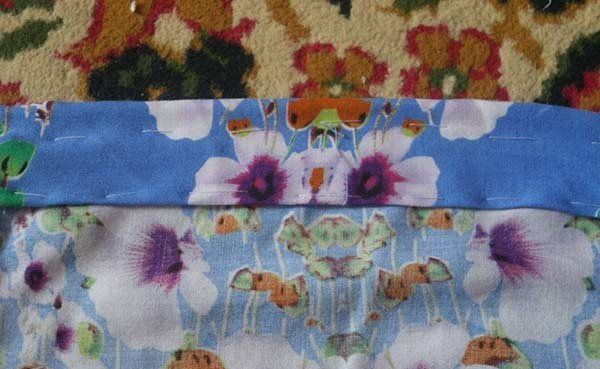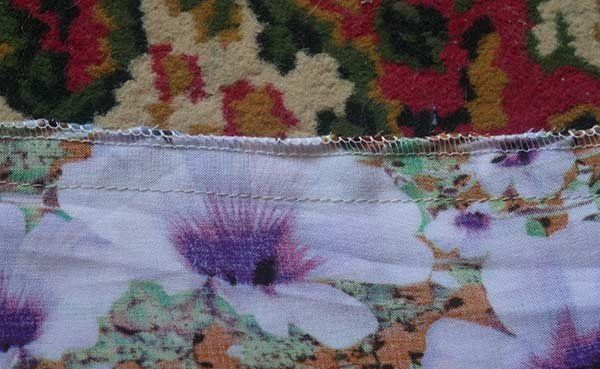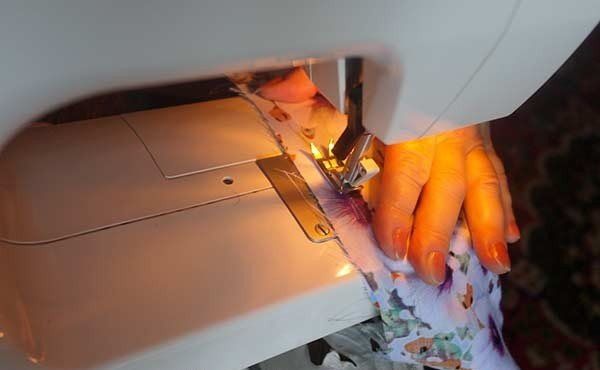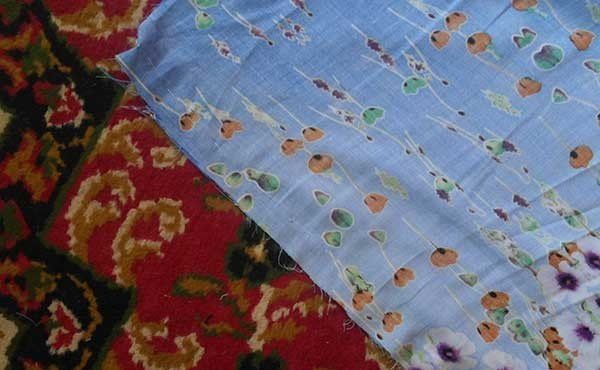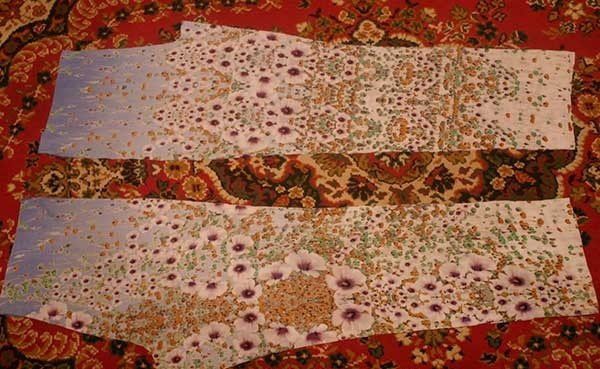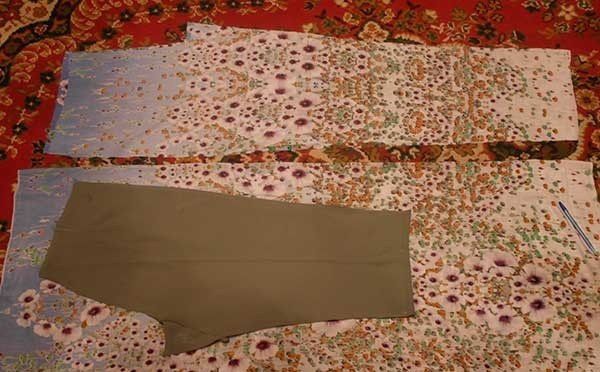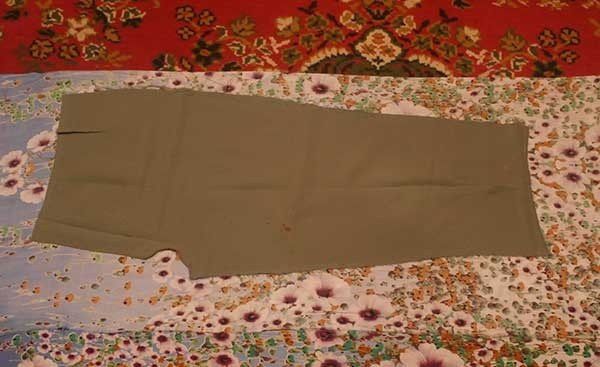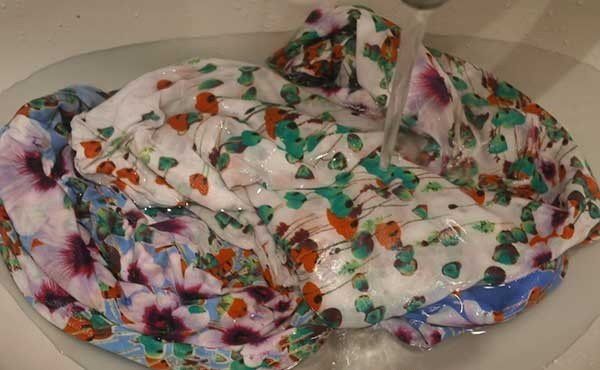 A hot season of the year, summer, has begun. This is the time of sarafans and bright dresses. Sometimes, however, there is a desire to put on light pants. Here, knitwear is the best cloth for making light clothes. However, sometimes, it may seem to be too hard to wear. That's why you may choose staple for those clothes that shouldn't necessarily have rigid forms and that are easy. staple is soft, feels pleasant and may be of various colours. The only disadvantage of this cloth is that it can be crumpled easily.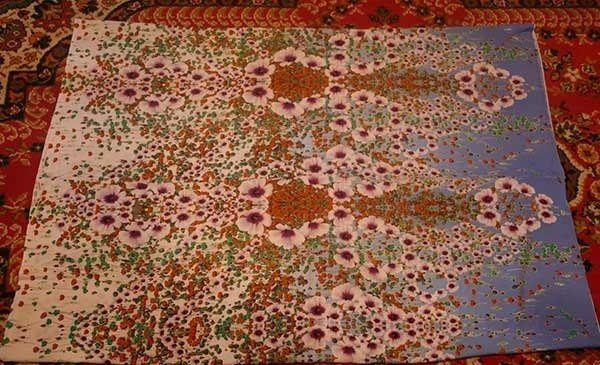 A tip: Before we cut the cloth, we need to soak the cloth and give it time to dry.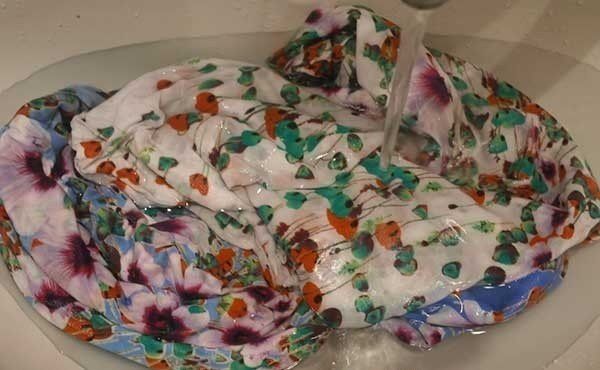 We need to iron the cloth, fold it in halves and start cutting. Take the sewing – pattern, put it on the cloth, leave some allowances for the joints. You also need to have allowance because an article made of non-elastic cloth shouldn't be too tight. There should approximately be 3-4 cm in the area of the bottom.
The length of the article should be counted in accordance with the fact that the lower part of the pants and the waistband will be made by tucking in. We also plan to make self-fabric carrier band on the lower part.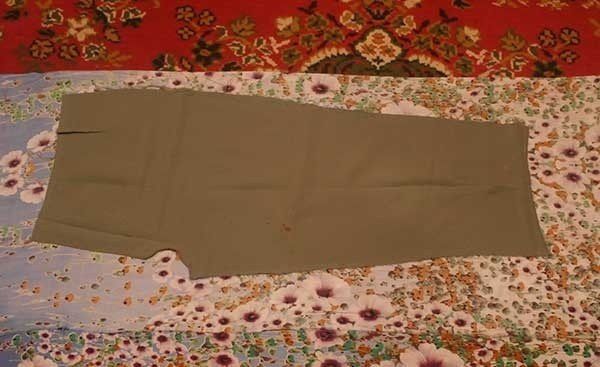 That's why we need to make an allowance of 7 cm on the upper part for tucking in. As for the lower part, we need to make an allowance of 15-20 cm (the length depends on what kind of the overlaps on the legs you want to make).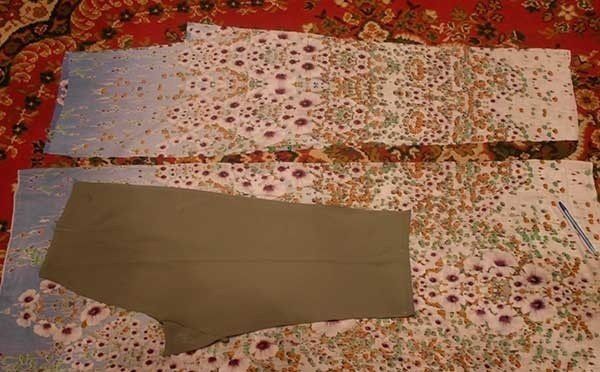 As a result, we get 4 details (2 face halves and 2 back ones).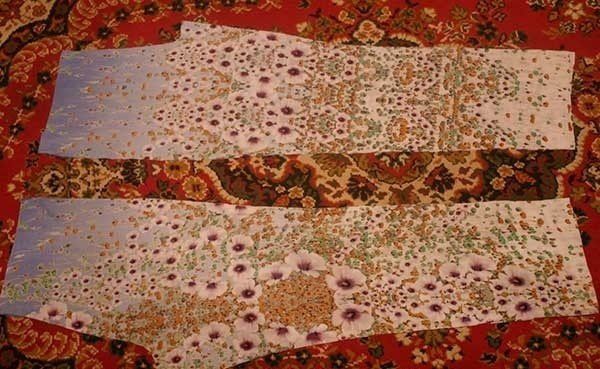 Staple is a very loose cloth but treating the edge of each detail is not worth it. That's why we need to tack the pants according to all areas of the joints (side line, step line and sitting line).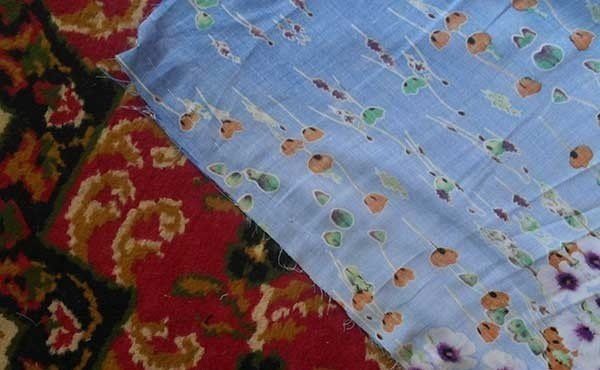 We try the pants on. If everything is fine, we link the joints with the help of a sewing machine.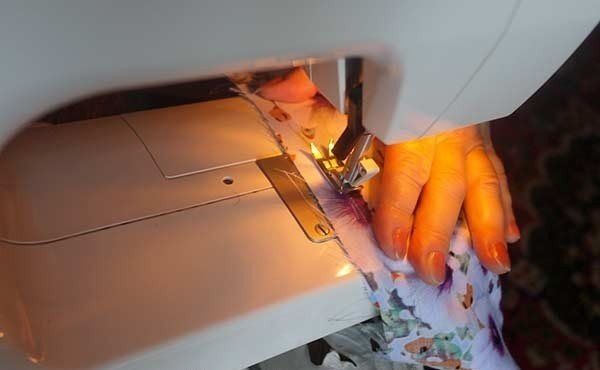 After that, we may start overlooking the cut offs. We'd better overlook the details in pairs. This way both details will look whole once connected.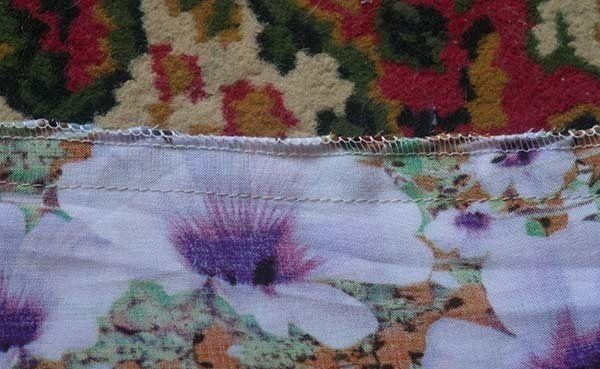 Again, we try on the pants and mark the place where the waistband should be.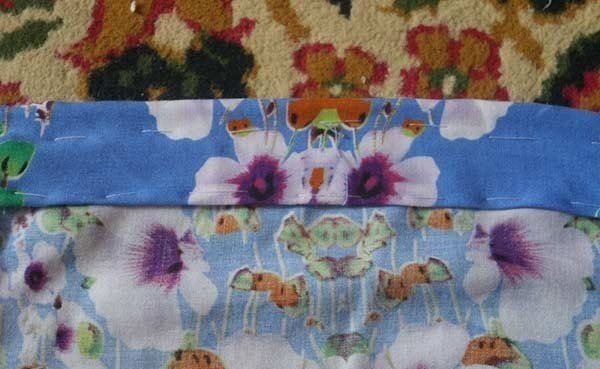 Tack it and link with the help of the sewing machine.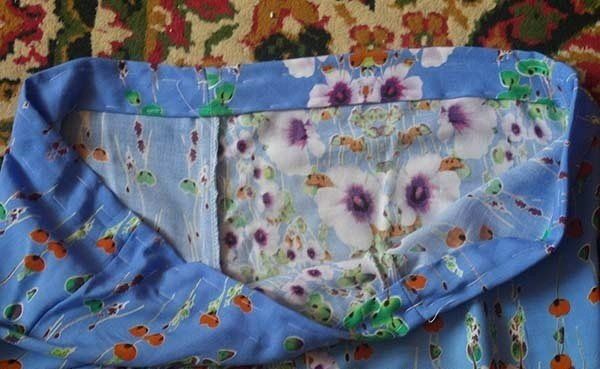 We insert a wide elastic band in the area of the waistband. In order for it not to twist, while the article is being worn or washed, we pull it along the whole wideness of the pants and stitch it with the help of the sewing machine. We stitch it across in several places.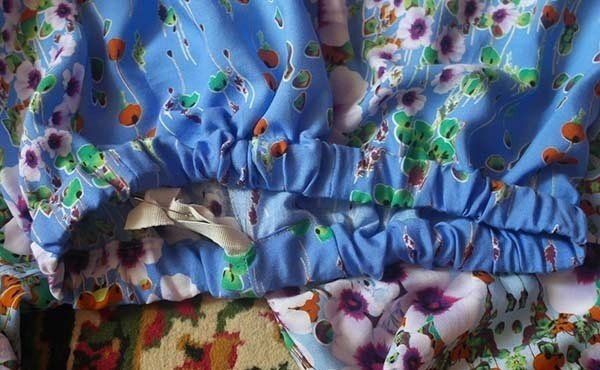 We make self-fabric carriers the same way on the lower part of the pants.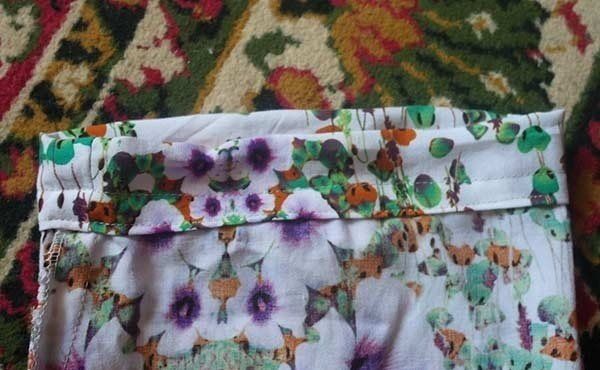 We also insert elastic band there.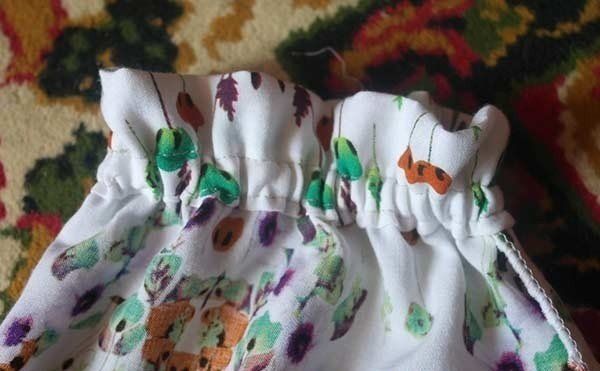 This is the way the lower part of the pants look once it is finished.