How To Make Throw Pillows
June 5, 2016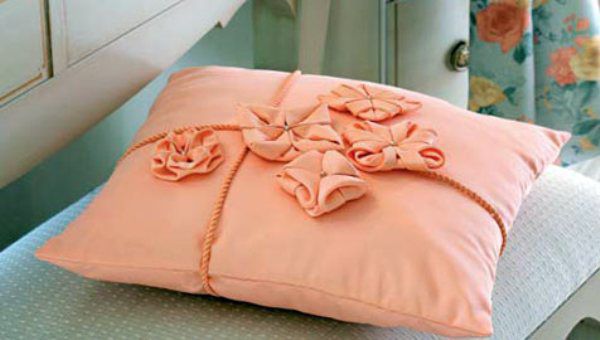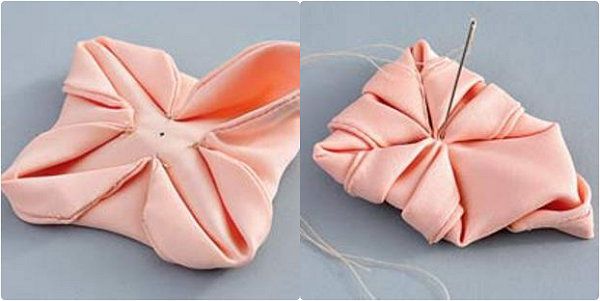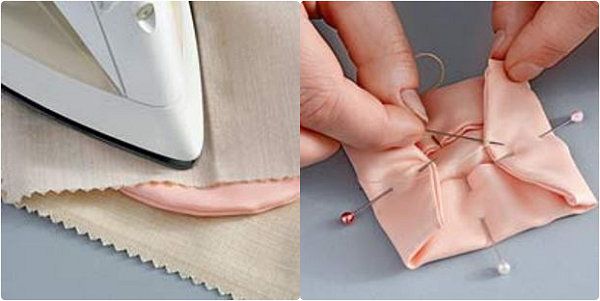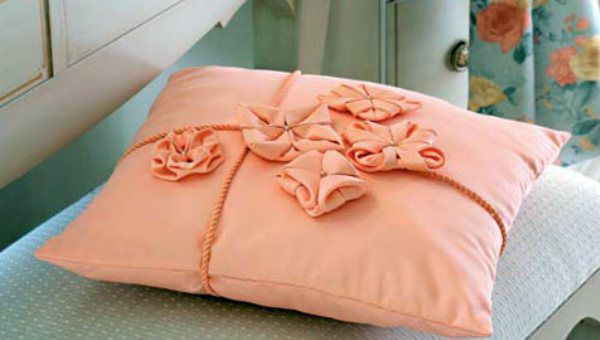 A pillow made with one's own hands not only will decorate your house, but also will add identity to it. Besides, it is a good gift to beloved one. Just include the imagination and you will be able to make various patterns on pillows, and we will help you to take the first step.
Pillow With One's Own Hands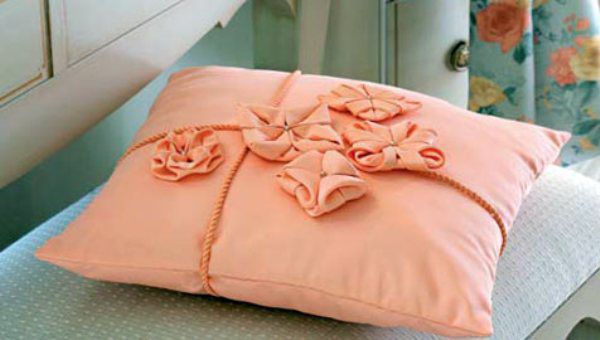 1. Prepare any fabric which is pleasant to you and cut out from it 2 squares (2 halves of a pillowcase). In this case squares have the size of 42 x 42 cm.
2. Now use a lightning to connect on the one hand two squares, and stitch other 3 sides with the sewing machine.
3. Having stitched other parties of squares, screw already ready basis of your pillowcase to put on it a pillow.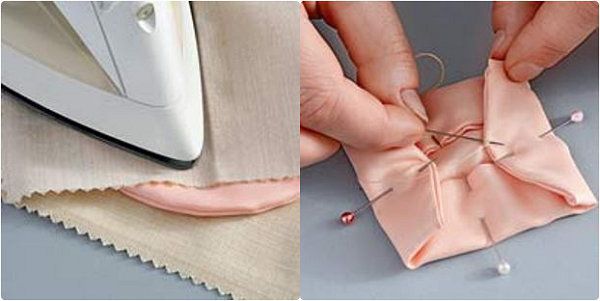 4. Prepare a decorative flower for a pillow. For this purpose it is necessary to find 2 identical circles from fabric - in this case circles have diameter of 17 cm.
4.1 On the faces of each detail it should be noted the central points. After that put your blanks, sweep away them and stitch. At the same time it is necessary to leave a small opening which will allow to turn out blank.
4.2 By means of scissors make several cuts on perimeter of blank and turn out it.
4.3 Use a secret seam, when mending an opening then iron the module.
4.4 Attentively check images - four segments of the module need to be bent inside, towards the central point. Using pins, record segments and iron bends, but only through fabric. Tops of segments need to be sewn with accurate stitches.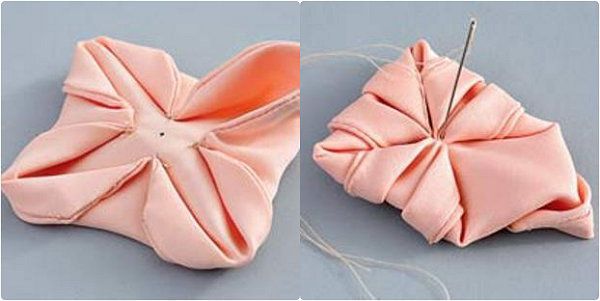 4.5 Now it is necessary to turn out edges on 1,5 cm that are near segments and to smooth down lines of bends.
4.6 Turn the module on a reverse side and fold its corners to the center. As before tops need to be fixed in the center of the module by means of several stitches. After that the blank needs to be ironed.
5. Attach a ready flower to a pillow, using a secret seam. You can add a cord to a decor.