How To Decorate A Fireplace
June 12, 2016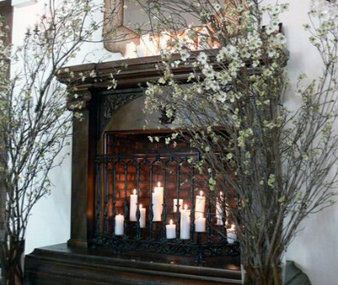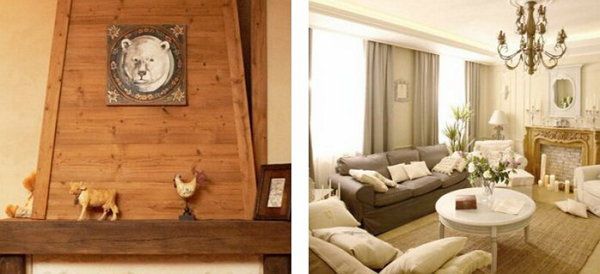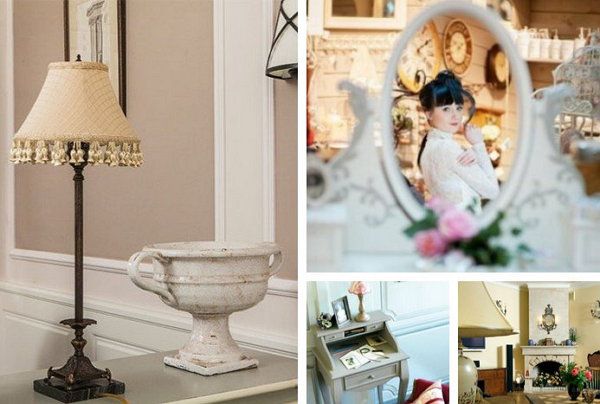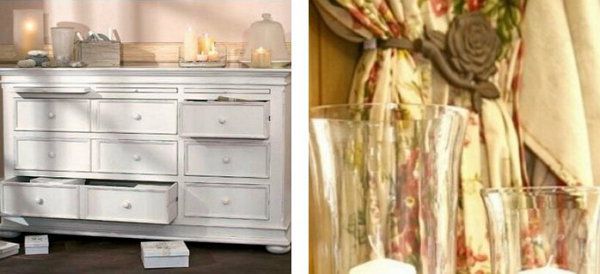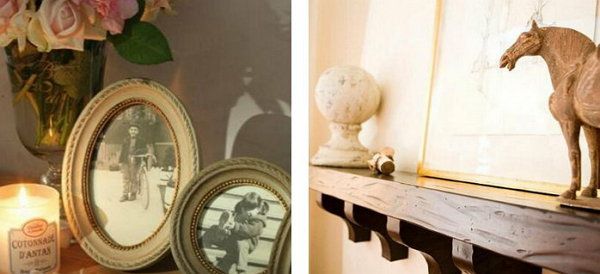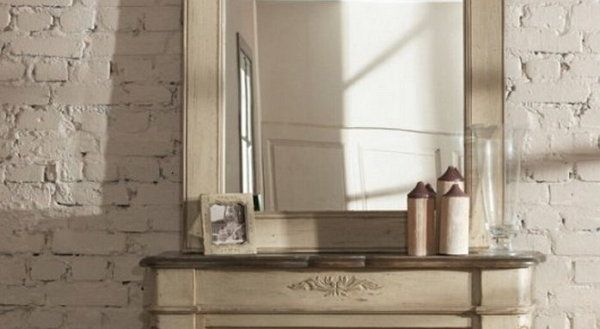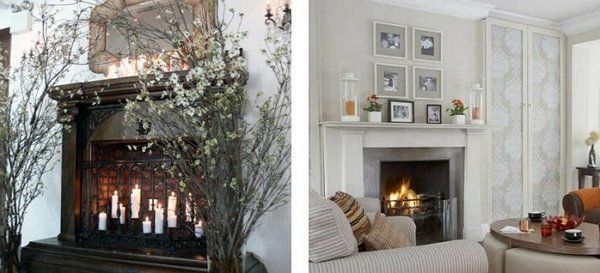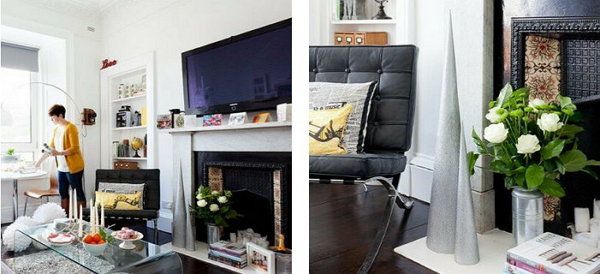 If it is impossible to make a real fireplace with chimney at your house or apartment, then, making a decorative fireplace and enjoy the view will surely work out!
There are several variants of fireplaces. Biofireplace with a real fire burning. Electrical fireplace with the imitation of a fire burning inside and a real heating of a place. Candle fireplace.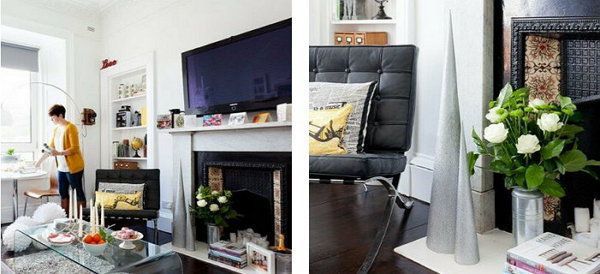 All these types of fireplaces are decorated with a portal. Here you also have a variety of variants: marble portal, portals made out of a real stone, wooden portals and portals made out of MDF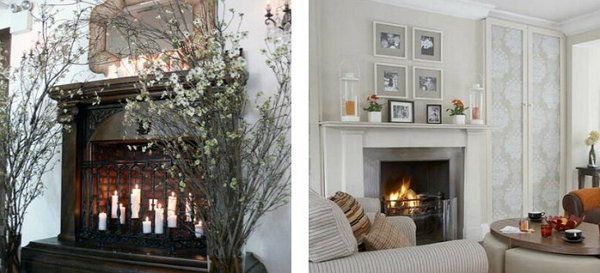 How to decorate the portal of the fireplace? You may simply paint it, cover it with tiles and Dutch tile or decorate it with fretwork. One great sample is presented in the "Interior shop" – this is a whole chain of stores. There is a portal for a fireplace from "Shato" collection produced by Country Corner manufacturer. It is wooden, has a delicate carving and it is covered with luxurious platinum. This portal will, for sure, add the charm of provence style and elegance of Louis XV era to your interior.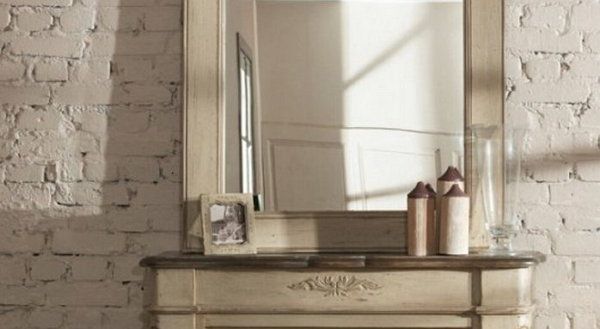 How to decorate a fireplace shelf? The things that are put on the fireplace create comfort and a special atmosphere. You'd better make the compositions on your fireplace symmetrical. For example, you may set or hang a mirror in the center. On the both sides of the mirror there may be candlesticks.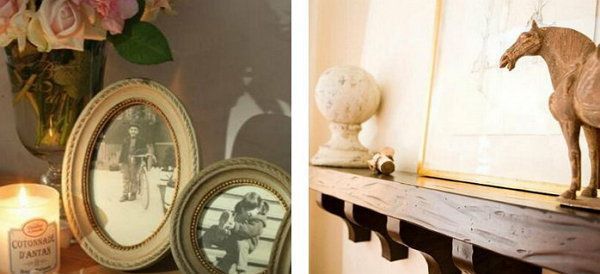 It is true that the French people really know how to decorate fireplace shelves. Charming accessories produced by Country Corner and Comptoir de Famille are created specially for that. According to the tradition, the most expensive and dear to the heart of a man things were put on fireplace shelves. These were family relics that were passed on from one generation to another. Mirrors in elegant oval forged frames with curls in Barocco style, carved metallic frames for photos, beautiful candlesticks in the form of chandeliers and decorative statuettes will perfectly match for the decoration of a fireplace shelf.

The composition may be changed in accordance with a season. During the cold time of a year, candles in transparent candlesticks will look really great. You may light them up in the evenings.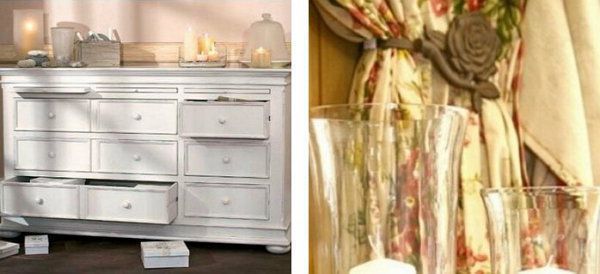 The candles may be replaced by nicely looking lamps with lampshades made out of a piece of cloth. There also may be frames for photos.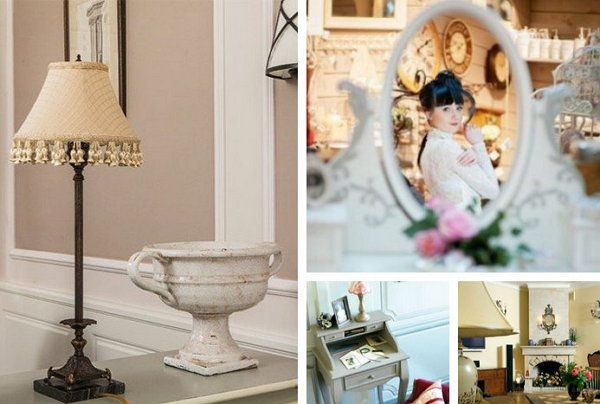 In spring, it is high time to put vases for flowers on the shelf. You need to sill them in with bright bouquets of flowers. In summer, funny statuettes of birds that live in the woods or sportswomen may decorate your fireplace.