How To Make Sugar Skulls
May 30, 2016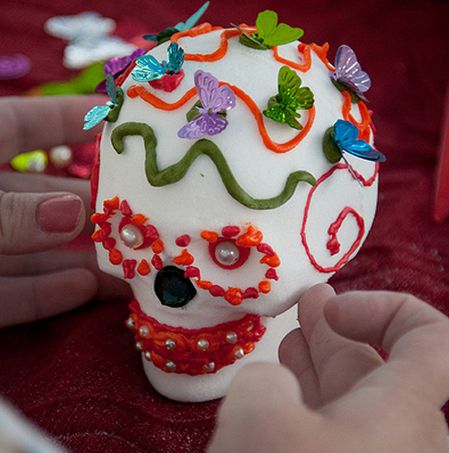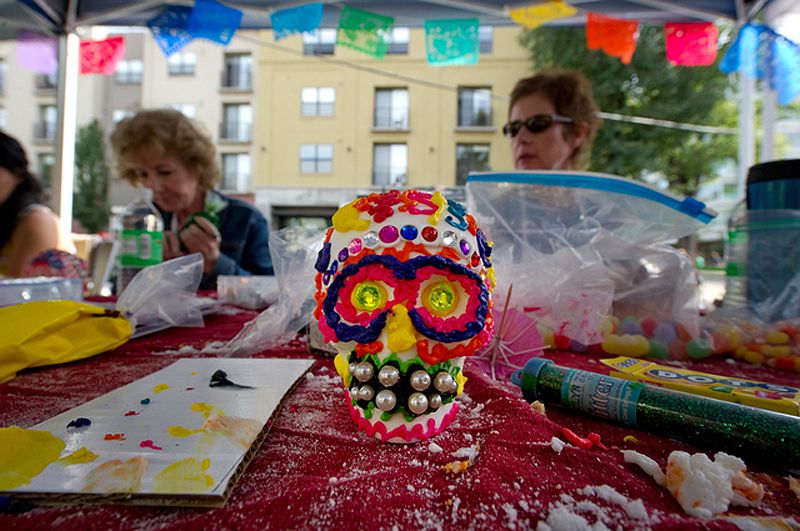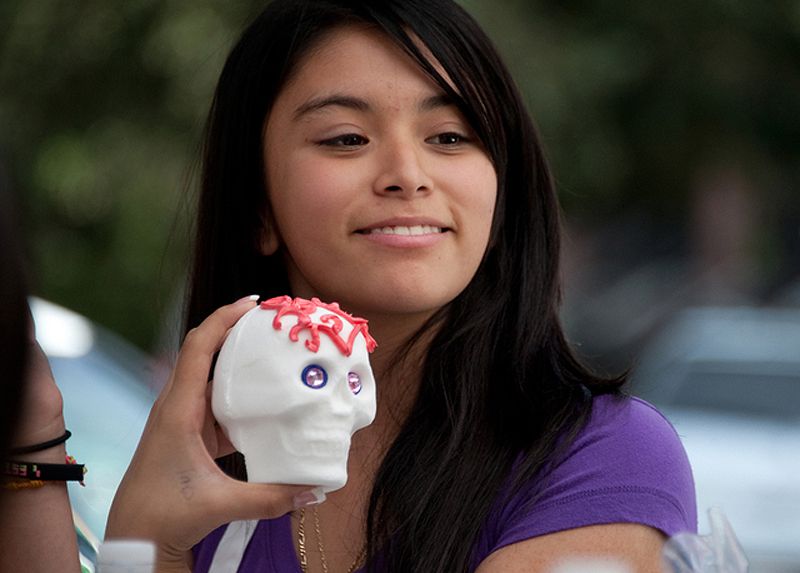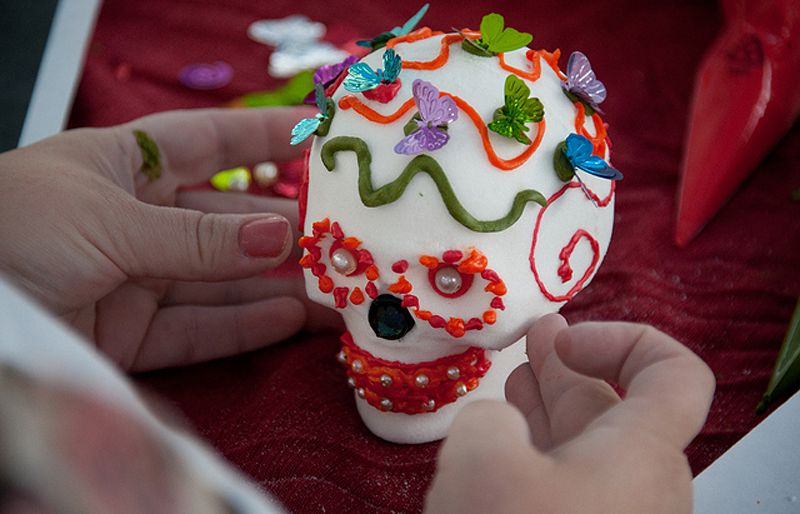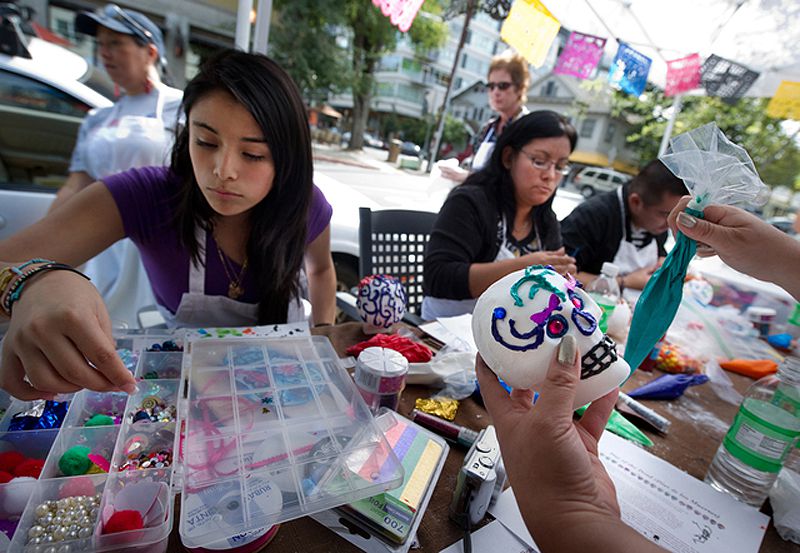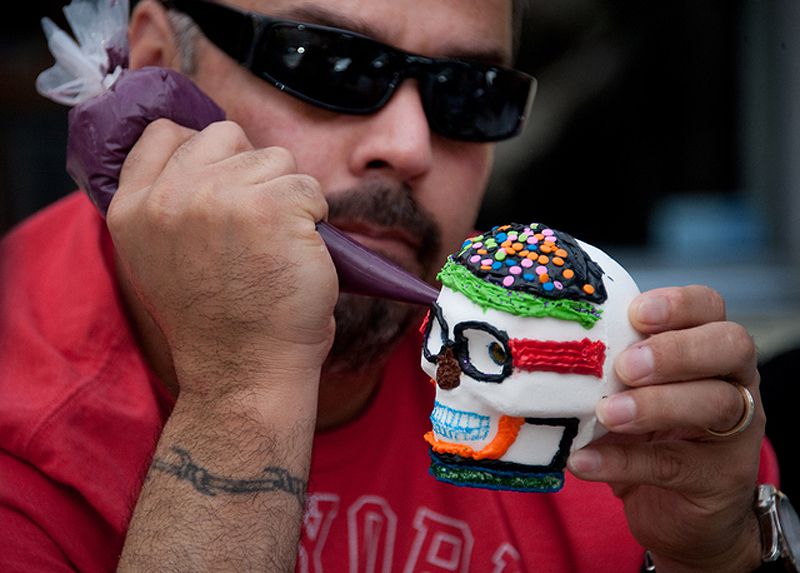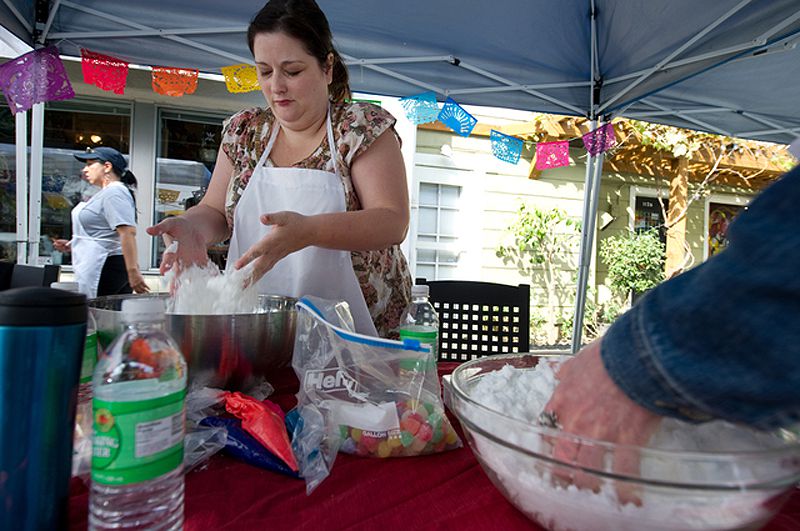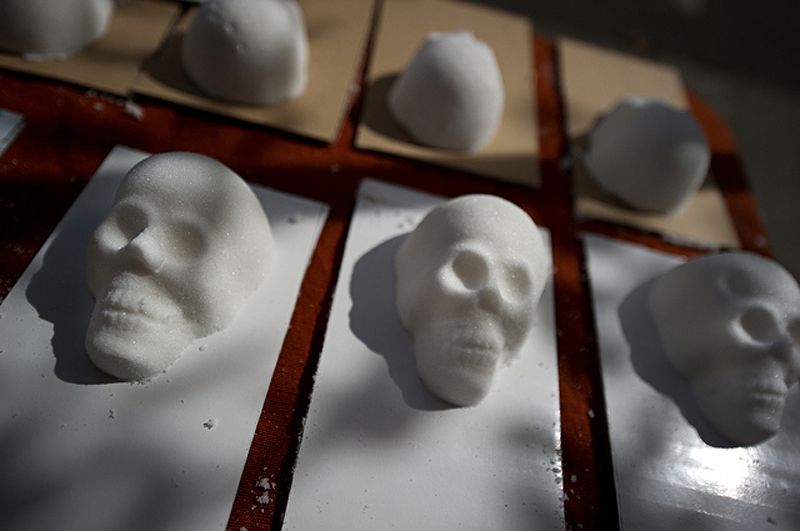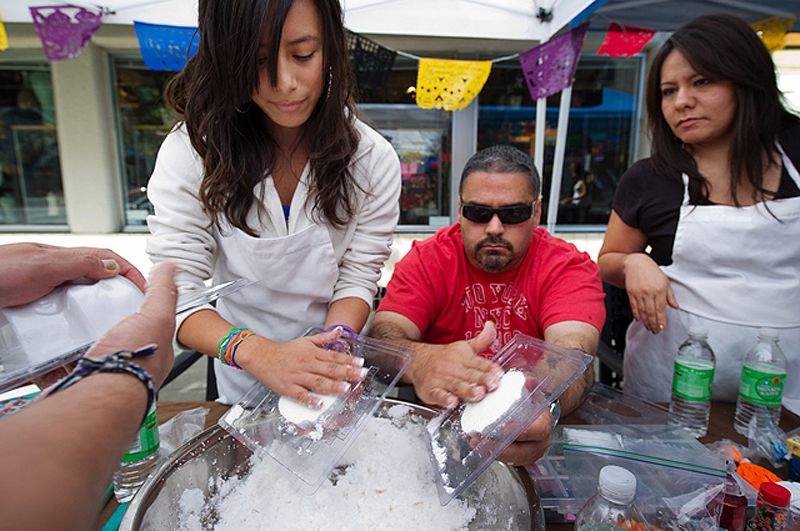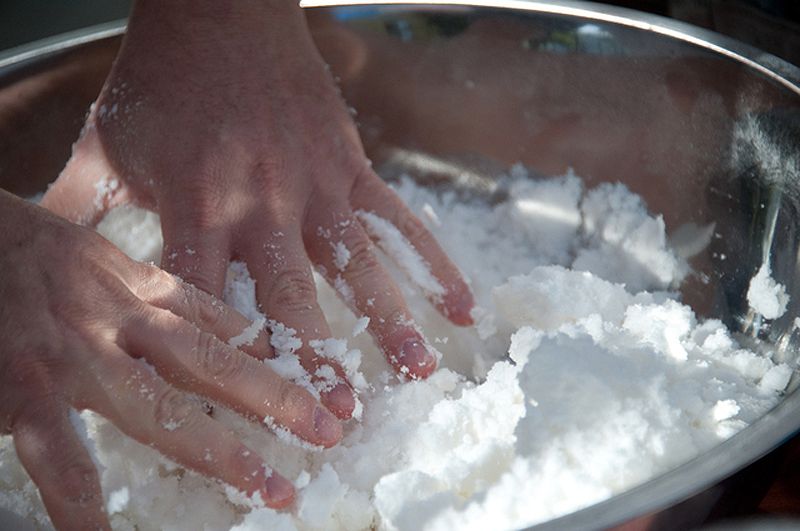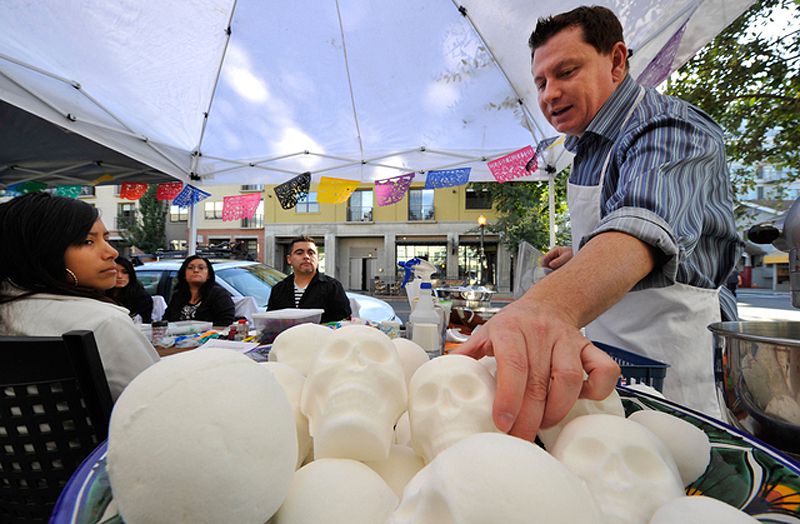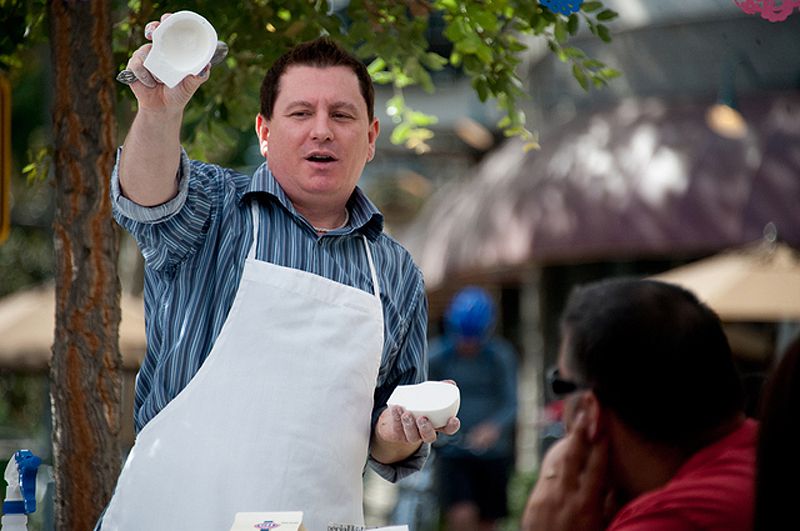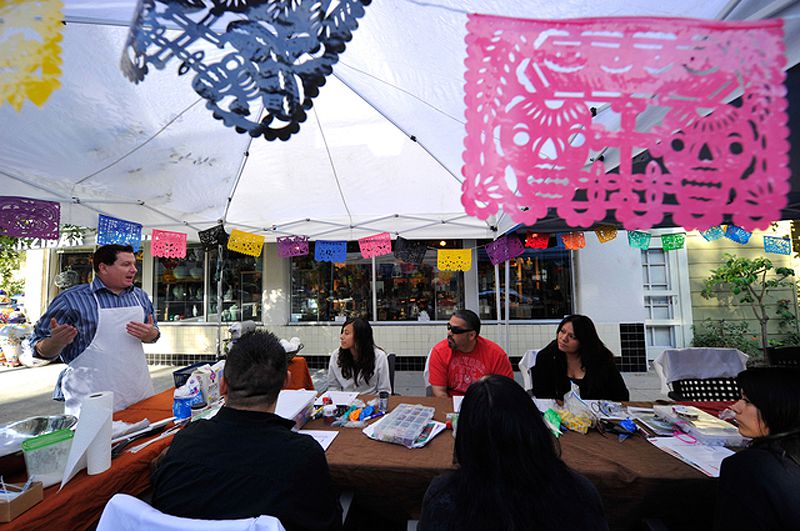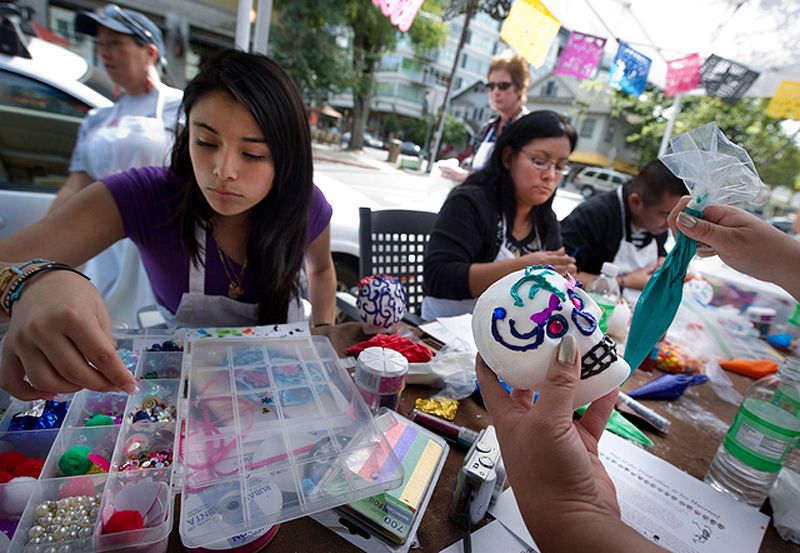 In October, in Mexico when an agricultural season comes to an end, there comes time to reap fruits of the labor and to glorify fertility of the earth. At this time Mexicans prepare for Dia de Muerte – Day of dead , the most important and favorite of the Mexican holidays. And the special delicacy – sugar skulls - traditionally is prepared for this day. The master class on production of these traditional Mexican sweets is given by the resident of Sacramento Scott Farrell.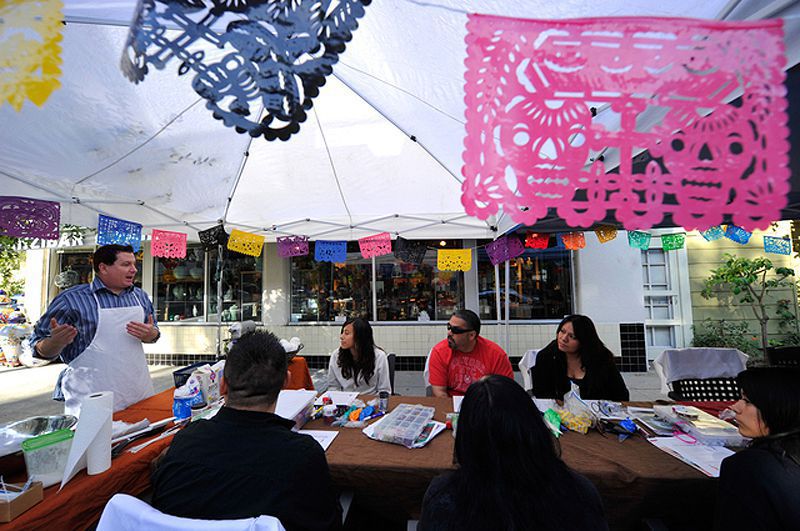 1) Mexicans annually prepare sugar skulls for day of the dead which passes on November the 1st and the 2nd. This day it is accepted to come to graves of the family, bringing with themselves tequila, favorite food of the dead and sugar skulls with their names on a forehead.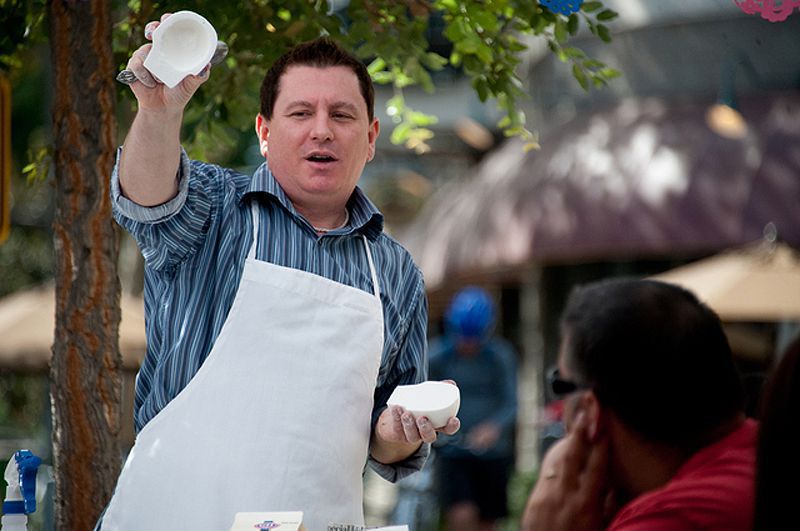 2) Scott Farrell has decided to hold a master class in production of traditional Mexican sugar skulls for Dia de los Muertos (Day of Dead ) which is celebrated in the countries of Latin America and at the Latin Americans living in the United States and Canada.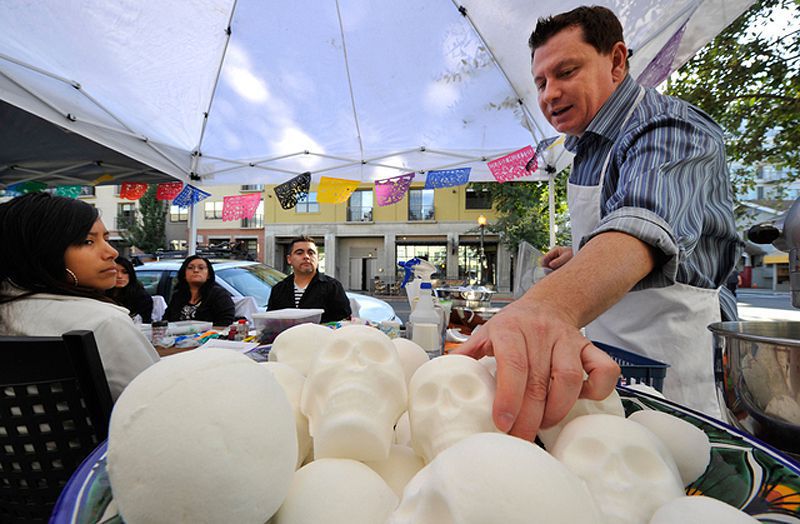 3) The holiday takes place as meeting of a family and friends to pray for the dead and to remember friends and family members who have died. Celebration happens on November the 2nd, practically coinciding with Catholic holidays – All Saints' Day (on November the 1st) and the All Souls' Day (on November the 2).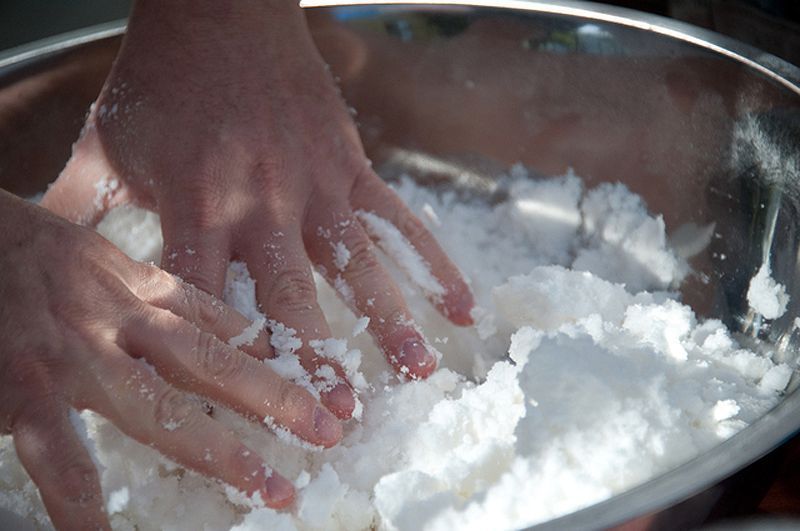 4) Preparation of skulls begins with a batch of sugar weight.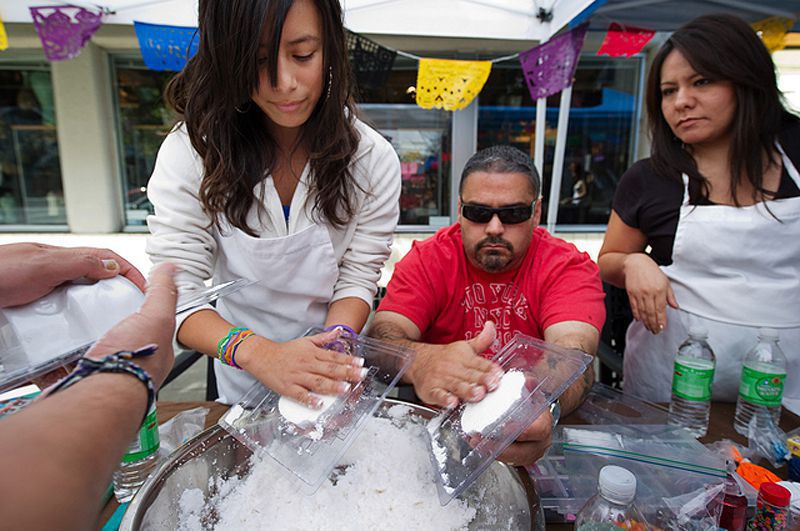 5) Mass is put into special forms...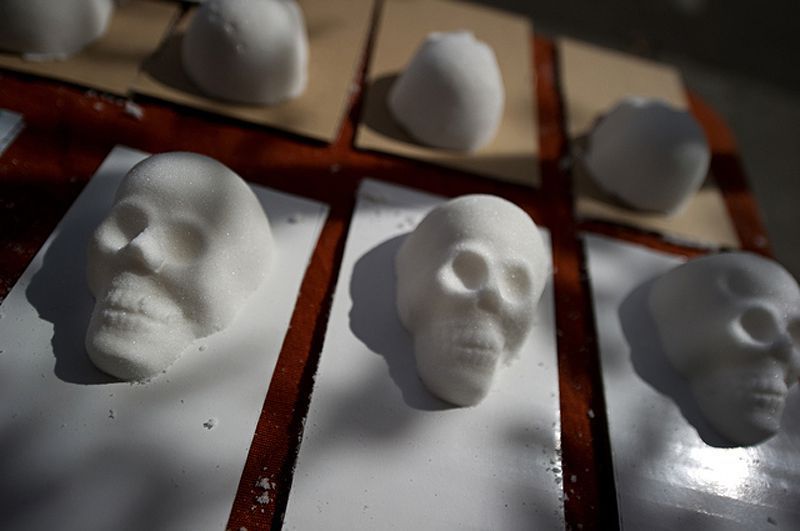 6)...then spread on a board for drying.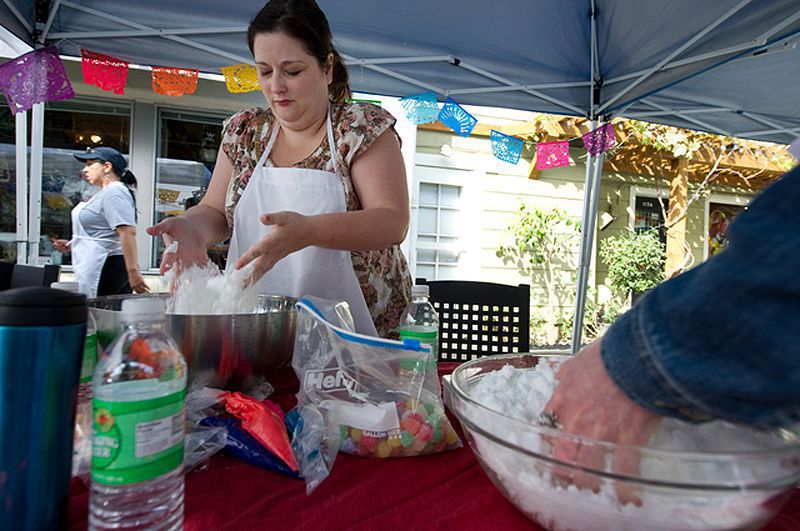 7) Skulls are often used in the Mexican culture and in popular speech are called "Kalavera".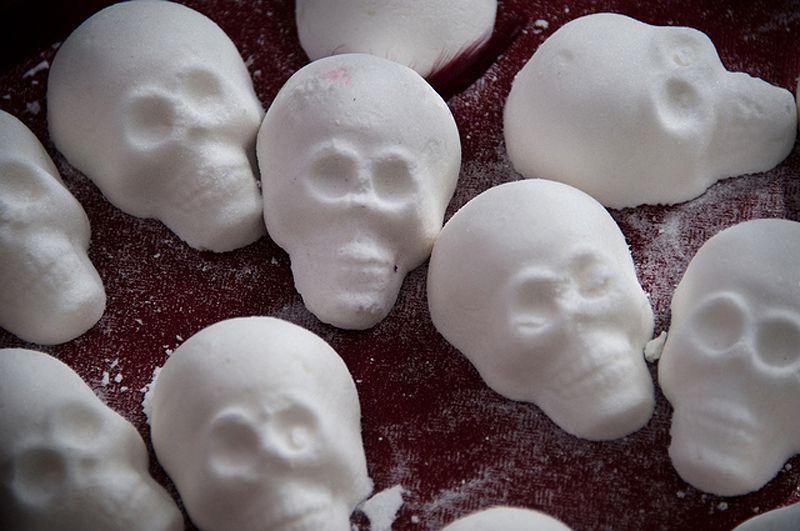 8) Sugar skulls are gifts which can symbolize both live and the dead.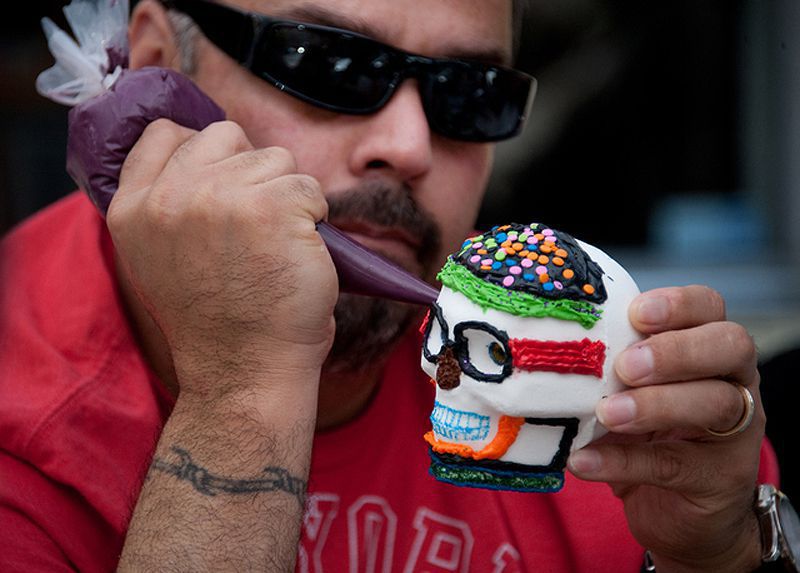 9) They can be decorated brightly.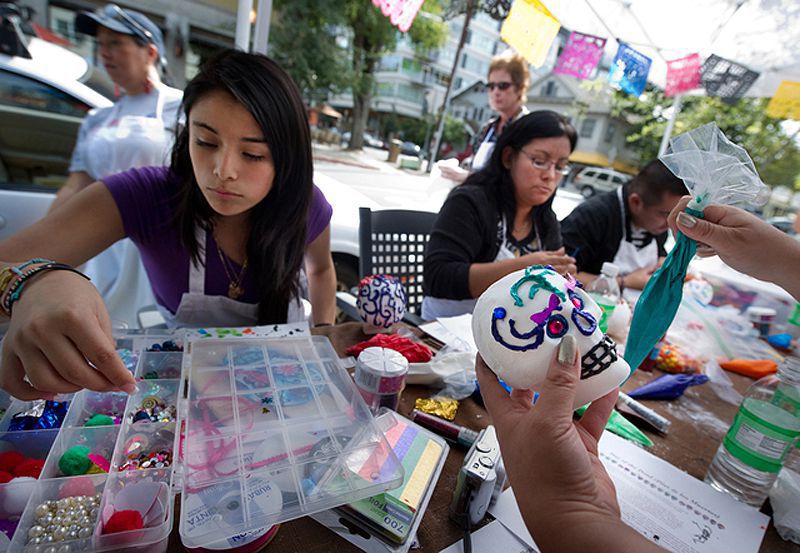 10) 15-year-old Estefania Reyes selects a decor for the sugar crock.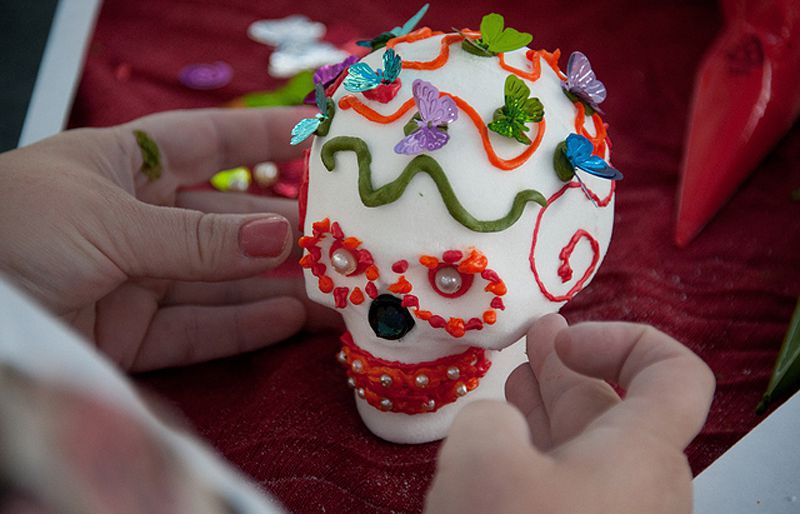 11) The Mexican cult of death - Santa Muerte - originates in culture of Aztecs.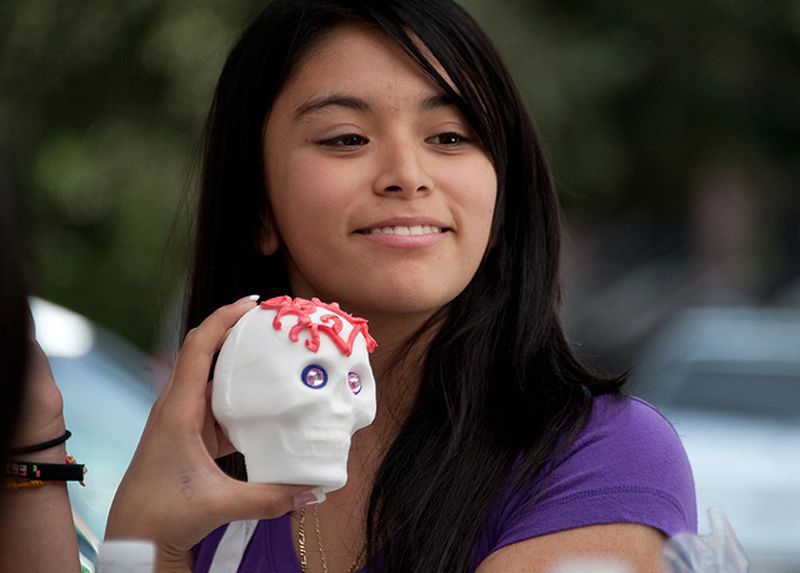 12) Estefania shows her kalavera.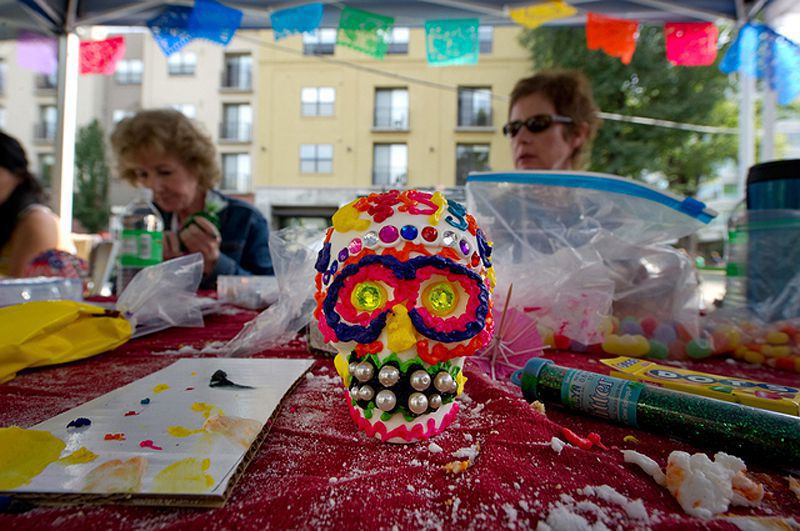 13) By Day of the dead in the Mexican shops and in the markets it is possible to see the accurate pyramids from sugar skulls exposed on counters.