How To Make A Treehouse
May 30, 2016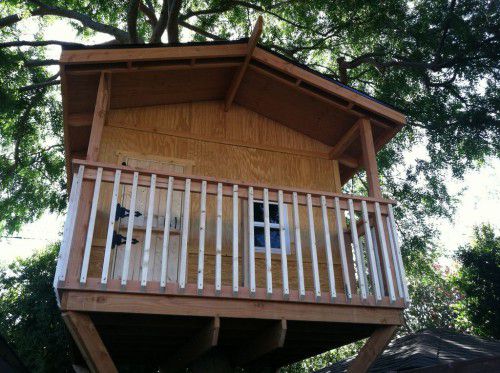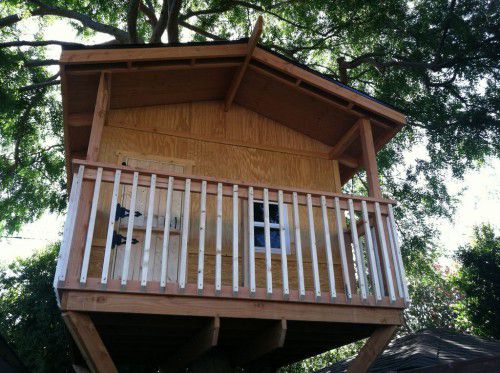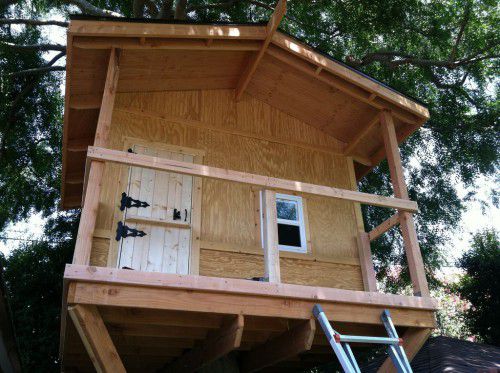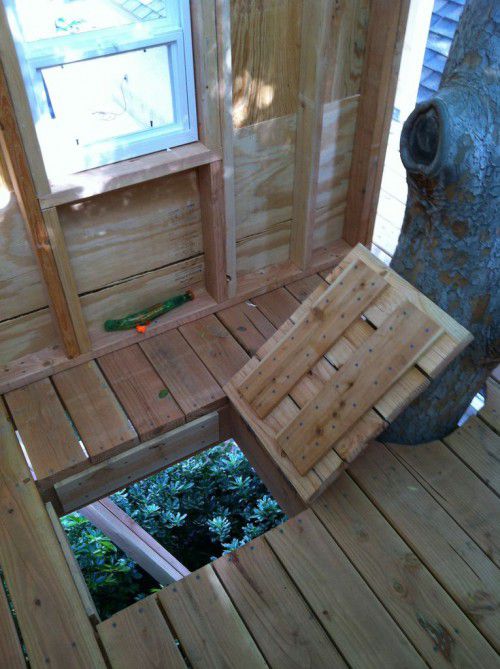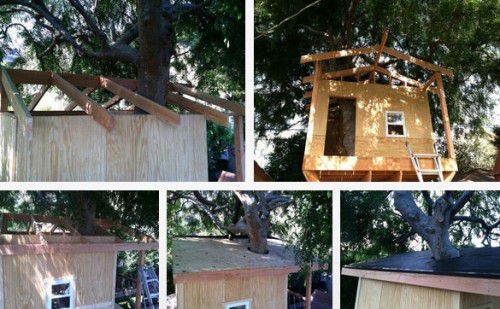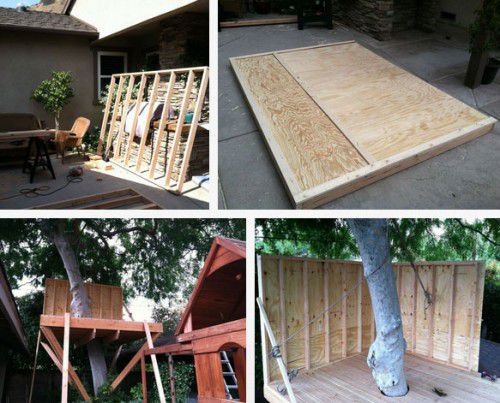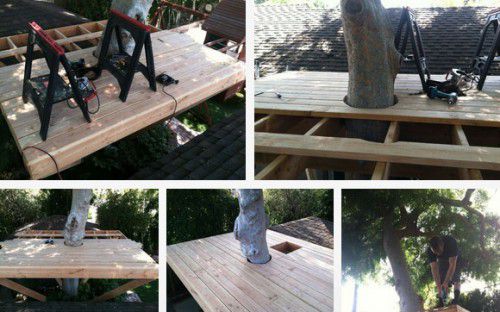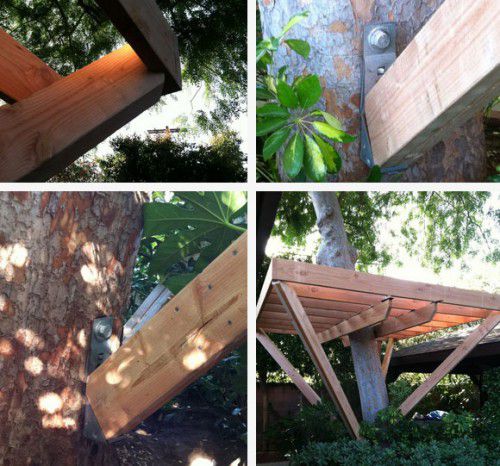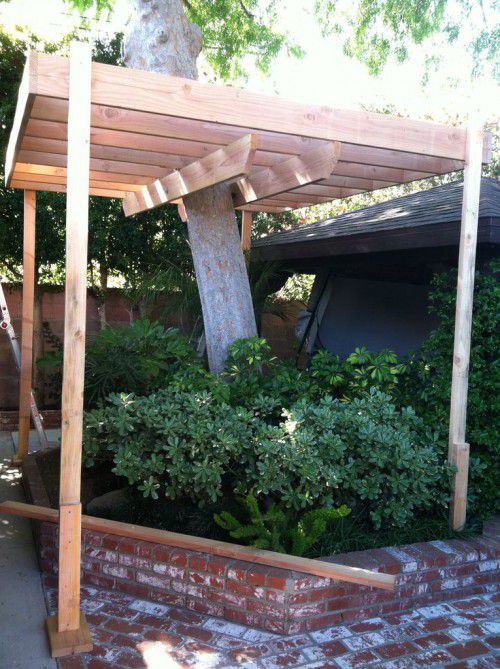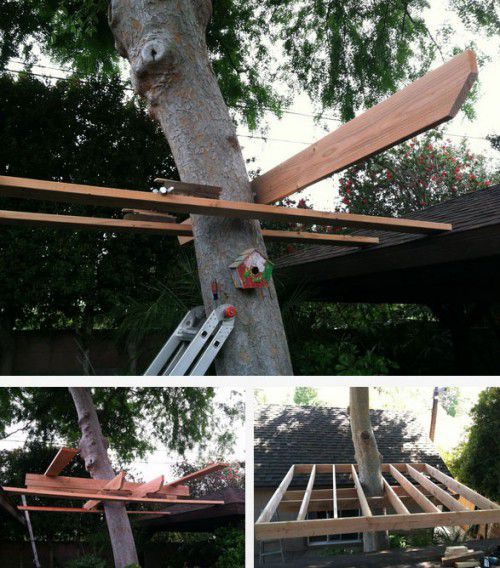 It can be both a children's lodge, and the adult place under a crown. How to build the beautiful house on a tree - about it the speech will go today. Materials for work - boards, a hacksaw, nails. In a word, a standard set for construction.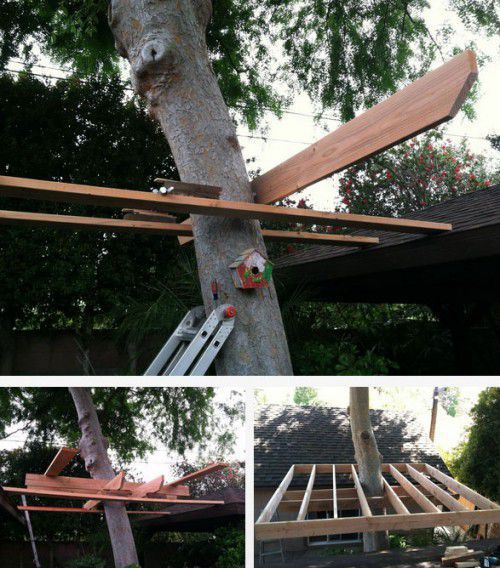 1 - installation of beams
The tree is chosen and beams from boards are mounted. How to make it on a concrete tree - up to you. Here only ideas and the approximate description of work are given. We will leave the place for creativity.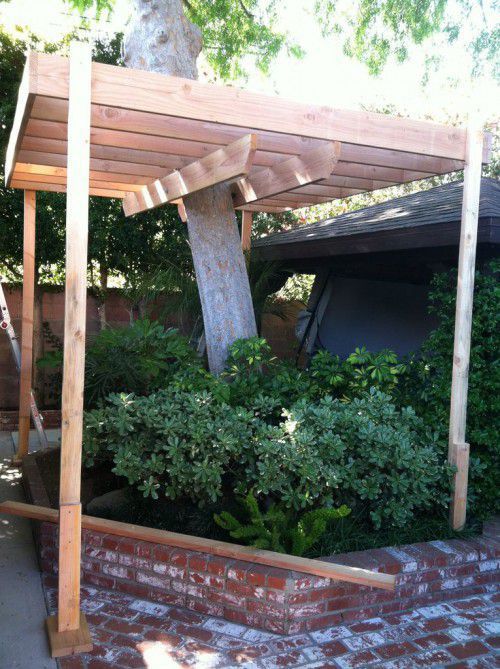 2 - temporary supports
In order that the perimeter of future floor hasn't fallen and has been accurately leveled across, it will be required to be recorded temporarily by means of support.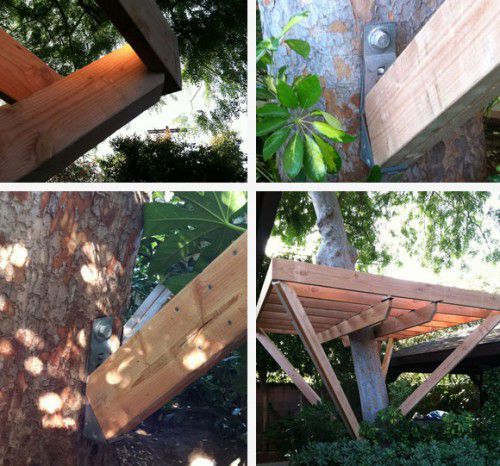 3 - diagonal basic beams
Until temporary supports stand, it will be required to establish constant diagonal support. On a photo it is shown how to realize fastening to a tree and to a floor framework.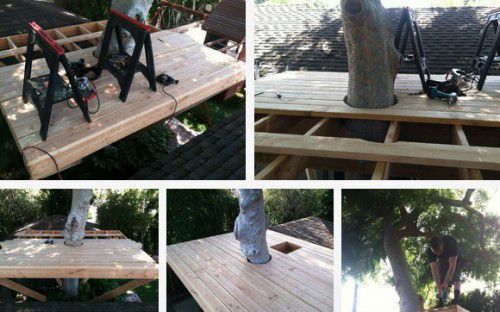 4 - flooring on a framework
The following stage - flooring on a lodge framework. In advance choose the space for future hatch for an entrance. Cut a tree trunk with some stock, considering his growth in width.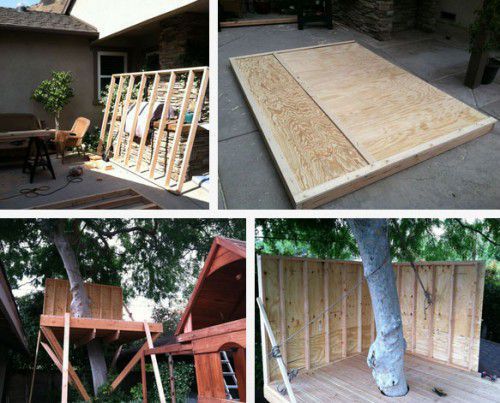 5 - installation of walls
Installation of walls will be the following step. Assembly of walls has to be carried out on the ground, and installation of already ready designs - in the place. A back wall in this lodge the deaf, and on all others about one small window is made. The forward wall was put not end-to-end to an edge, and with a space under a verandah.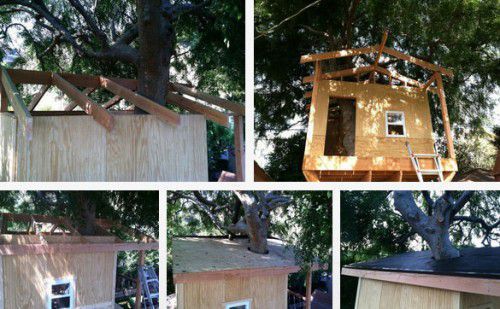 6 - top beams and roof
Installation of rafters and beams for a verandah became the final stage. On rafters throw a leaf of OSB, and from above cover with roofing material.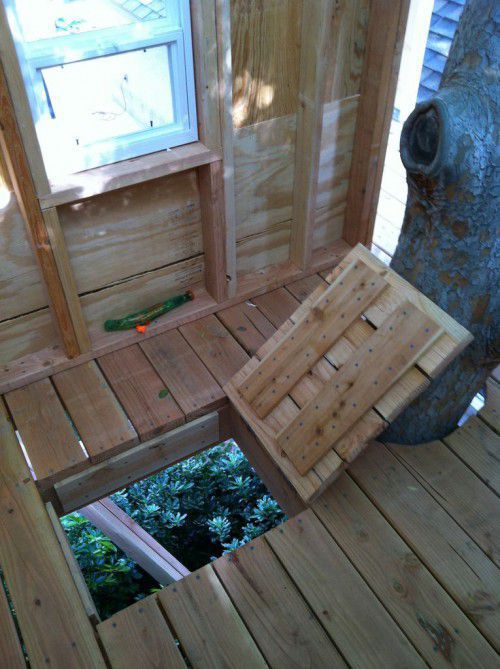 7 - hatch door
It was necessary to fit a hatch door.
8 - a door on a verandah and an entrance ladder
Also don't forget to establish a door on a verandah and an entrance ladder from the earth to a lodge on a tree.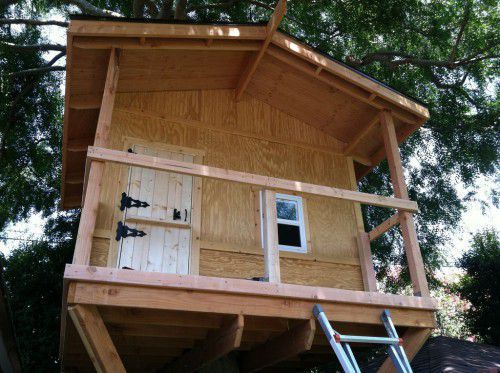 9 - handrail
Installation of beams for a handrail, and then an lathing will be touch-up.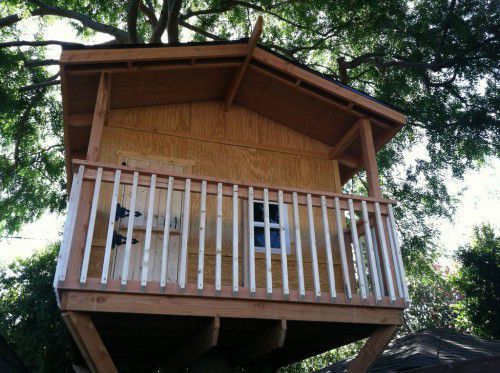 10 - you can invite guests and children
All job is done! And how many pleasure. It is realization of children's dream of a lodge in the secluded place. Any child dreams of such lodge in a crown. If you have children, then please them with such headquarters. And if there are no children, then invite friends in this nest, or spend time with the loved one there.