Christmas Tree From Plastic Forks
June 24, 2016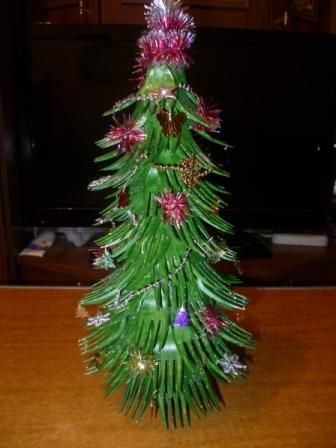 Plastic dishes have a great popularity today, because they get irreplaceable during coming of a large quantity of guests, while picnics or trips. The very first plastic glasses were produced in the USA, and later the first plastic plates, spoons, forks, and knives appeared, they all are widely used worldwide. Modern craftswomen found one more application for plastic forks: they learned to make original crafts from them. In this article you will find out, how to make a snow-white Christmas tree from plastic forks.
Materials:
a disposable sour glass;
a plastic table-mats for a sour glass;
76 disposable forks;
a glue gun;
cotton- wool sticks.
Masterclass: A Christmas Tree From Plastic Forks
Buy a couple of packages of forks beforehand in order to have them enough for the craft. Take a clean and dry plastic sour glass – you will glue forks on it.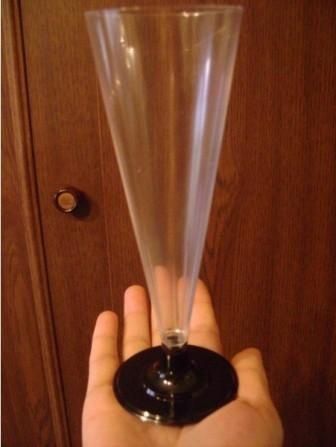 Select two table-mats for the sour glass, which should be glued together. Thus, you get a solid basis for your Christmas tree.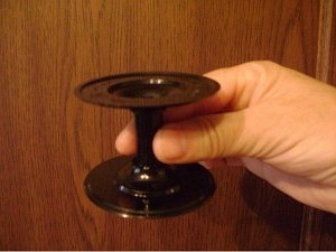 Now turn over the plastic sour glass and glue it with its wide part to the workpiece from table- mats. You get a cone form for your Christmas tree.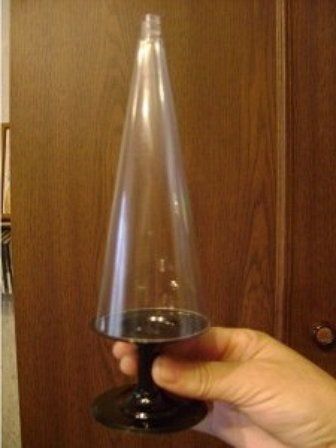 Cut off forks a little, at the same time, making them of an identical length. Start to glue forks – needles of the Christmas tree from the bottom part of the plastic sour glass.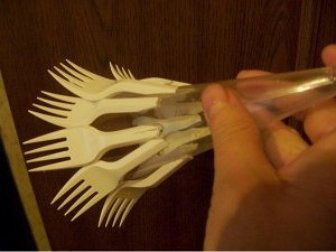 After you glue the bottom row, start the following, please note, that forks are glued chequerwise. Continue to glue forks to the very top of the Christmas tree. At the same time, shorten gradually plastic handles.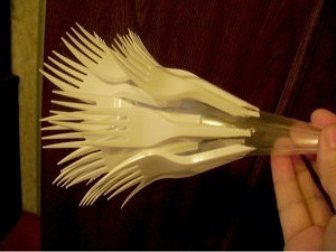 Take several cotton- wool sticks and fold them crosswise to each other. You will get a fleck of snow. It can be attached to the top of the Christmas tree.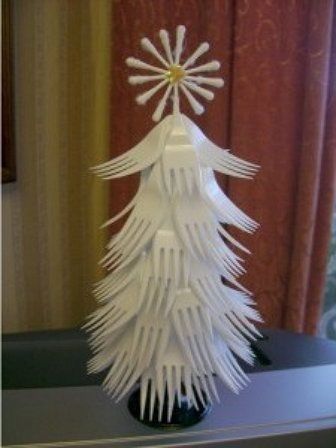 If you want the workpiece to be of a green color, cover the Christmas tree with the help of an aerosol paint. The winter beauty is ready.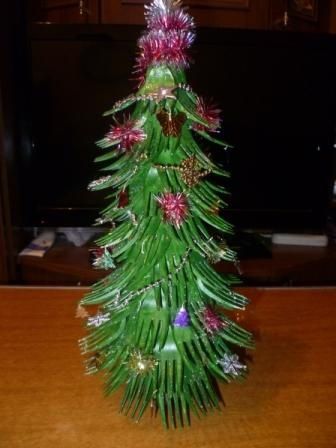 The Christmas tree from plastic forks can be made in different ways. For example, if you do not have disposable sour glasses and table- mats for them, use several plastic cups from under sour cream. The basic principle of the craft is to prepare foundation in form of a cone and glue it with disposable forks. You can make a framework of the Christmas tree from cardboard or a plastic bottle with your own hands.
The beautiful plastic Christmas tree can be used as a winter interior decoration. It is easy to make this craft together with children in a kindergarten, as it requires minimum costs and looks very creative. Do not hasten to throw away used disposable tableware, because it can be used for handicraft.