How To Make A Henna Tattoo
June 18, 2016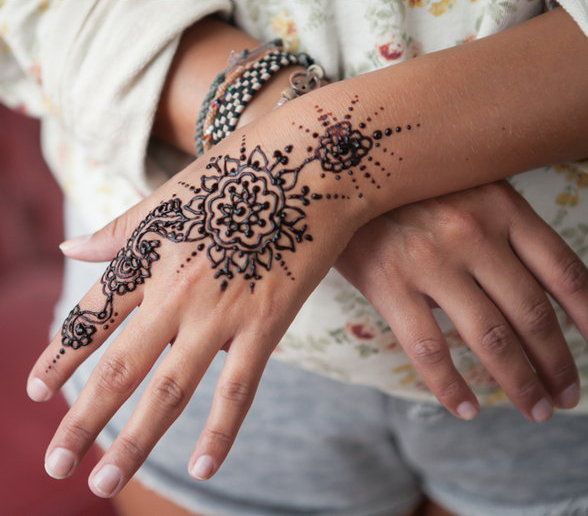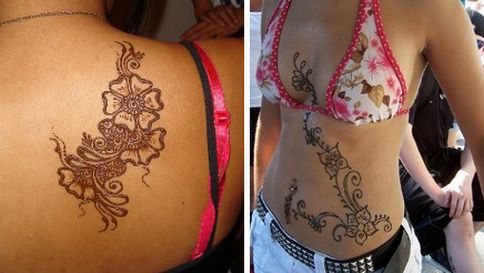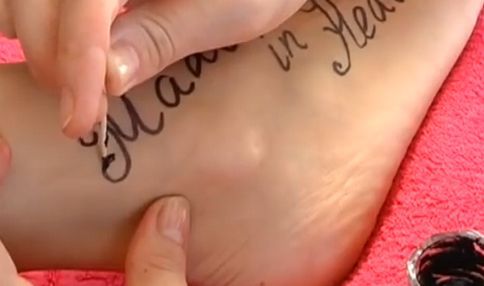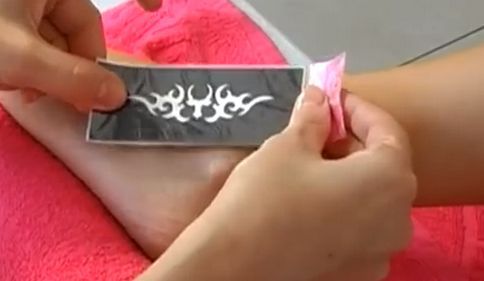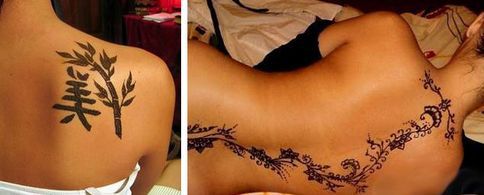 Tattoo art counts great number of centuries – it is difficult to find a person who has not wanted to decorate his or her body with any tattoo at least once in life. However a usual tattoo – is the choice of courageous people: they make a tattoo for the rest of life and to get rid of the bothered picture is quite problematic, though it is possible.
A great alternative – is a henna tattoo, or mehndi.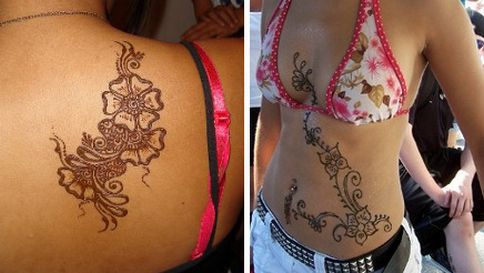 Art of decoration of a body with henna tattoos perfectly knew in the Middle East, in India, North Africa, after mehndi has conquered Europe and America. Henna drawing doesn't concede in beauty to "classical" tattoos at all, and it is kept only for two-three weeks. Moreover, it is easy to do henna tattoos at home that makes them today unreal popular.
Henna Tattoos: What Are The Advantages?
1. The tattoo is very easily to scarify with henna and it can't just bother. The main advantage of a henna tattoo - is how long it keeps on a body: natural henna remains on skin for 7-15 days if you use ready powders with addition of dyes, term can be increased till a few months. It is easy to wash away the bothered drawing and if you have liked such ornament on skin, you can create new over and over again.
2. A henna tattoo - is an absolutely painless and safe procedure. The only contraindication - is an allergy to henna, but it happens extremely seldom.
3. To make a henna tattoo is much cheaper then a usual one.
4. As the henna composition does not carry under the skin, the risk of getting any infection is excluded.
5. And the main – is that it is very easy to make temporary tattoos at home: to invite a specialist or to become a real artist for some time.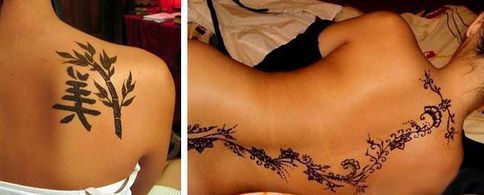 Henna Tattoo: Choosing Materials
If you want to make a henna tattoo, the first question which arises: how much does henna for tattoos cost? Professional shops – usual and in the Internet – offer 3 main options:
fast henna in tubes (classical colors – red and black). Its usually price is from 200 to 500 rubles;
henna in cones – is completely ready structure and it is very convenient in usage, the price is in the range of 150-350 rubles. There are also special sets;
henna in powders – is for those who don't trust factory structures and make mixes for a tattoo independently. It costs from 200 to 1000 rubles: depends on the weight and the producer.
There are different precipices for making mixtures for henna tattoos. Here are the main:
1. We dilute 20 g. of henna in a quarter of a glass of lemon juice, without lumps. We turn densely in a package and put to the warm place for 12 hours. Add a teaspoon of sugar, several drops of eucalyptus oil – for fixing of color, and again we hide for 12 hours. It is possible to take essential oil of a carnation or orange, and also a tea tree. The mixture is ready. If you want beautiful dark color, you can add ground coffee together with sugar or add basma.
2. We pour 30–40 g. of henna into the boiling water (0,5 liter), 2 teaspoons of black tea and ground coffee. We boil it for an hour, then filter and cool down. We get natural red color, if we exclude tea – we get brown.
It is important! If you choose ready structure, it is better to stop on brown, red and red shades – as black henna isn't always safe and can cause an allergy, and sometimes - even a burn.
One more important "ingredient" for henna tattoo - stencils.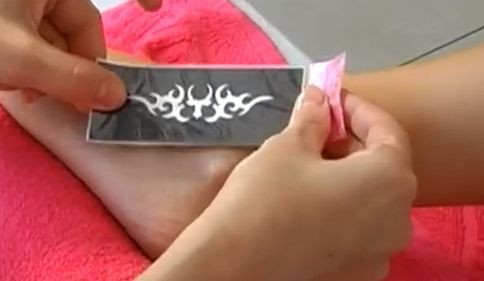 It is possible to use ready stencils with classical Arab and Indian patterns; you can also find disposable stencils of girls' favorite drawings in shops. Kitties, plumelets, butterflies and flowers, even snails and small fishes – everything is possible with henna tattoo. And, above all - you can create your own drawing and gradually improve the skill.
Henna Tattoos: Step By Step Instruction
So, henna tattoos – how to make them at home?
1. Prepare the part of the skin where the picture will be. First you do the depilation: if there is hair on the skin the paint can slide down and spoil the thin drawing, and further it will be very painful to scrape away the dough. Then clean the skin and remove fat from it – scrub and cotton ball, wetted in alcohol.
2. Prepare the solution or get the ready mixture.
3. Stencil the picture or draw you own: first with the help of a pencil on the skin, then draw out with henna. Use a syringe without a needle, for especially thin lines – use a toothpick.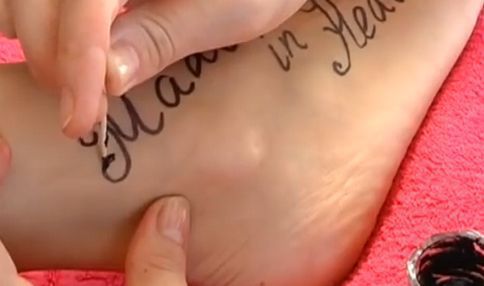 4. Let it dry from 3 to 8 hours. Then scrape away the dough with the blunt side of a knife or manicure stick.
Important! For fixing of drawing after applying you can sprinkle the henna tattoo with usual hairspray, dry the drawings on the sun or under an infrared lamp – the drawing will be brighter.