How To Make A Desk
May 30, 2016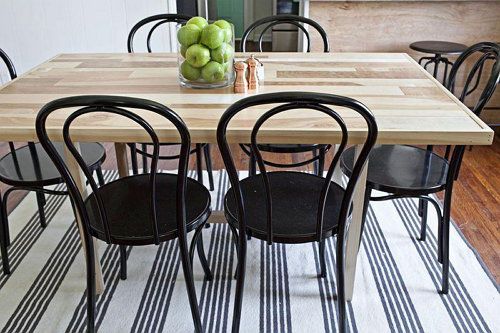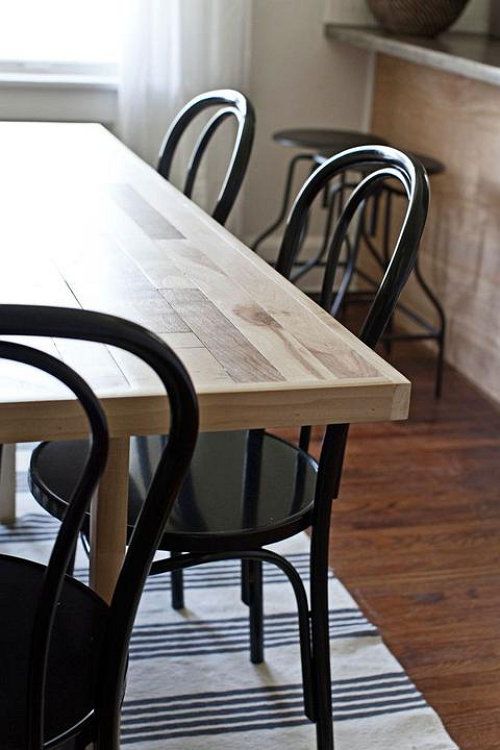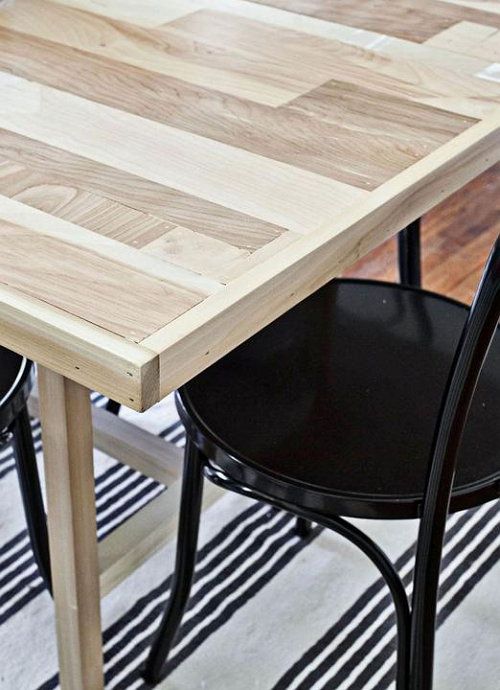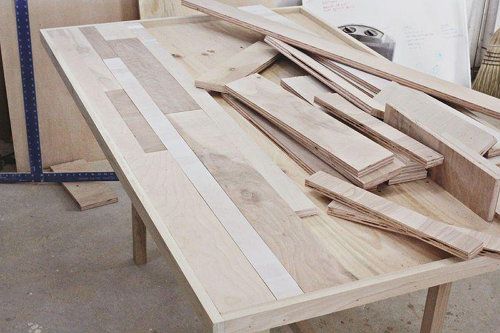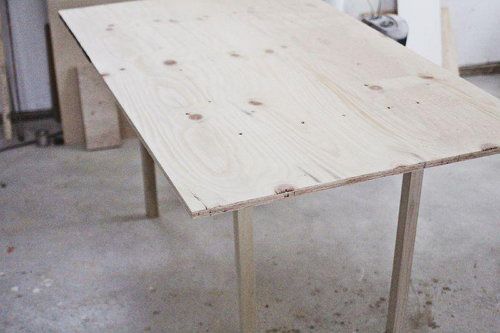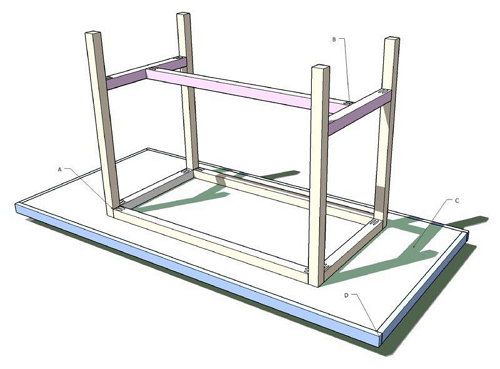 Probably each master has several boards in his household, as well as bars of various size, which remained from the previous projects. It is not profitable to throw them away, but the application has not been found yet. In this article we will tell how to make a desk from plank timber residues.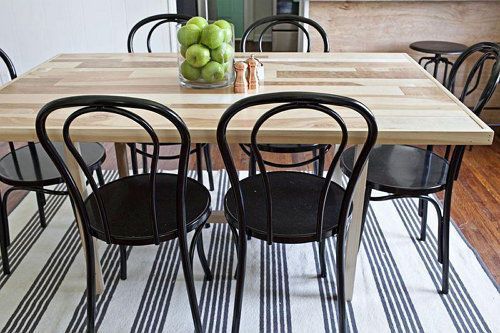 Materials:
35×35 мм of bars of the length around 90 cm (9 pc);
20-millimeter plywood 1, 4×2, 6 meter;
18×35 мм of poplar boards of the length around 2, 5 meters (2 pc);
Trims of 20-millimeter differently sized plywood and 20-millimeter boards;
Nails;
Polish.
Tools:
A desktop circular saw;
A miter saw;
A drill;
A device for concealed installation of screw-nails (it is not obligatory);
Nailer (it is not obligatory);
Grinder;
A tape measure;
A pencil.
How One Should Make A Wood Table On Ones` Own
First of all, one needs to assemble a table framework (in the scheme, it is labeled with yellow color). The framework is assembled from bars with the section of mm 35×35. Proportions of the framework parts are given below:
3 bars of 90 cm long;
4 bars of 70 cm long (legs);
4 bars of 45 cm long.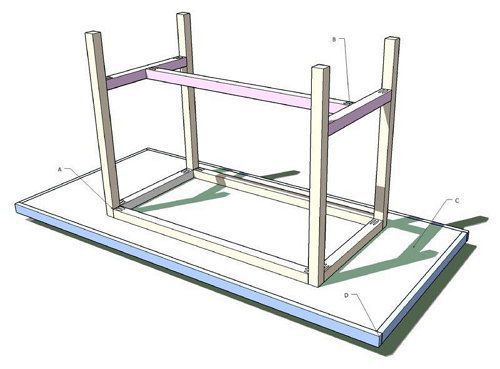 Then, install crossbars providing the best stability (they are labeled with pink color in the scheme).
If you want the screw-nails connecting parts of the framework to be invisible, use a special device for the concealed installation of screw-nails. If you do not have such a device, one can do even without it.
Put a sheet of 20-millimeter plywood over the framework. Fix it with screw-nails.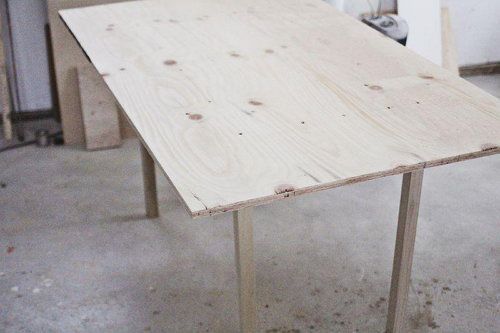 Fix borders in perimeter of the table top. The height of rims must enough to hide ends of plywood and boards laid down.
Now it is remained to put splinters of differently sized boards and plywood over plywood.
Having put all boards and having reached as thick sticking as possible, fix them with help of nails, trying to sink heads. Fill all cracks with putty for a tree, having selected suitable color. After drying of putty treat the surface of the table top with a grinder.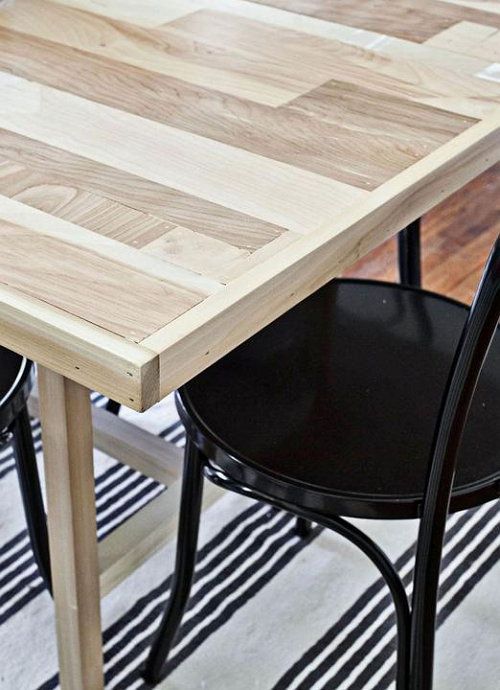 One can treat wood with mordant if one wants. Then the table top must be coated with polish. Applied the polish in three layers.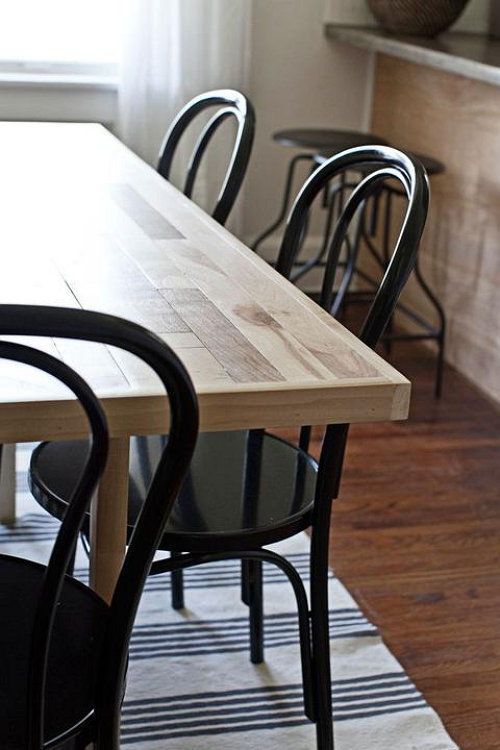 Thus, the original desk is made.