How To Make A Cat Tree
June 8, 2016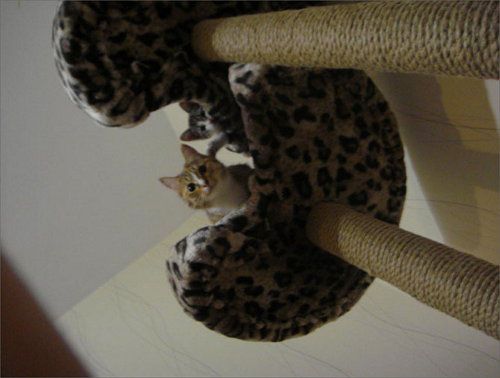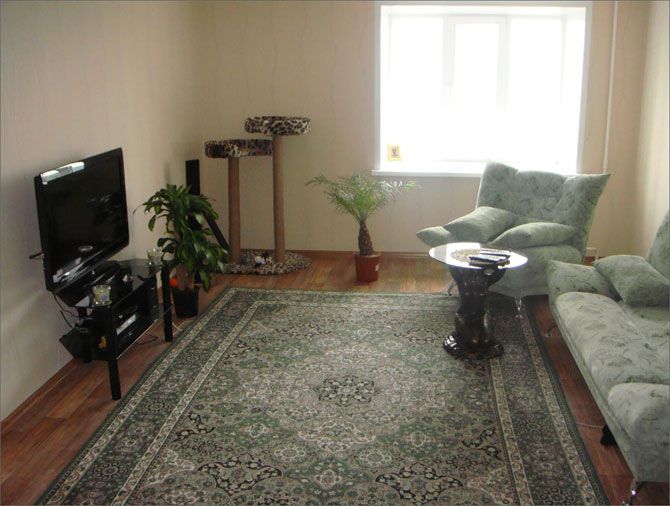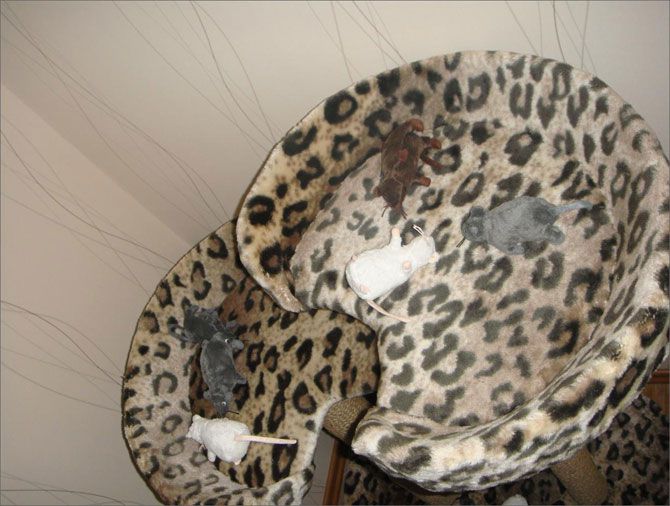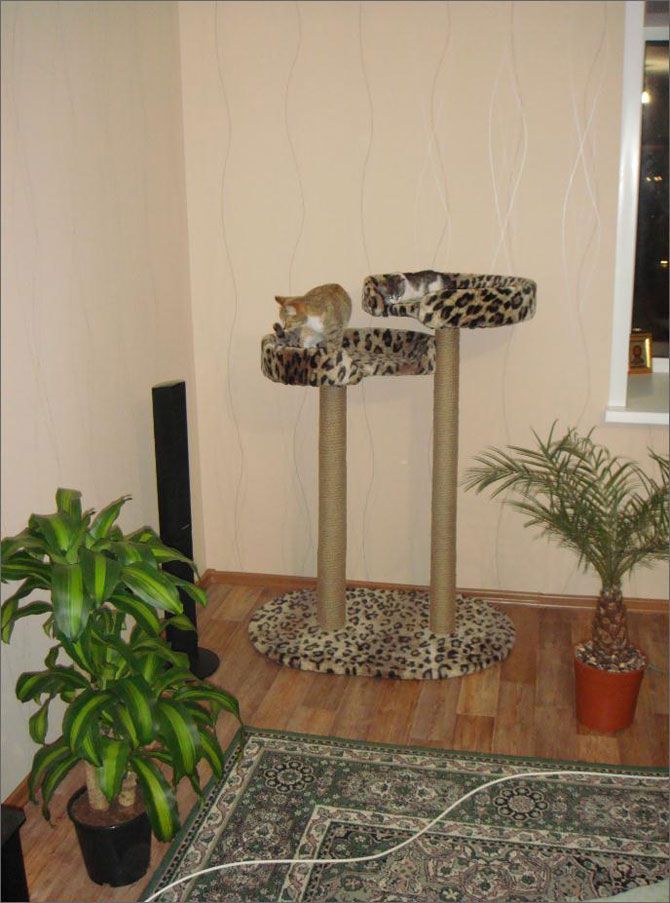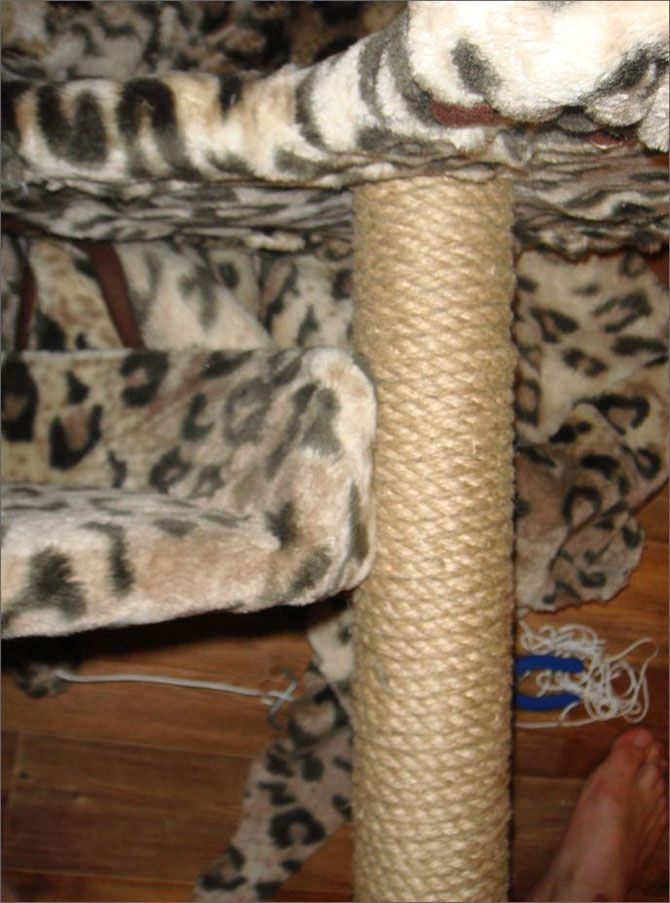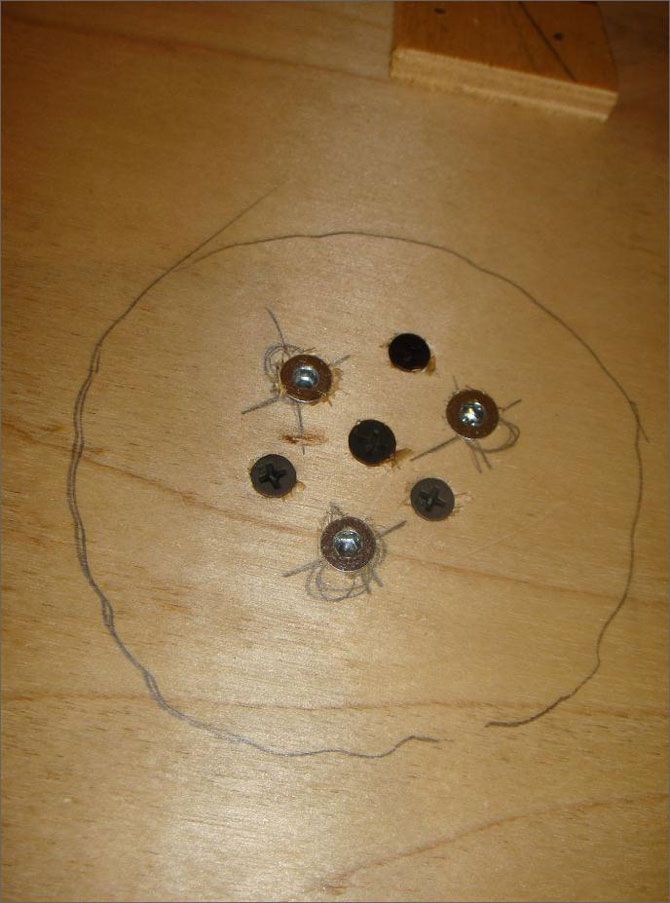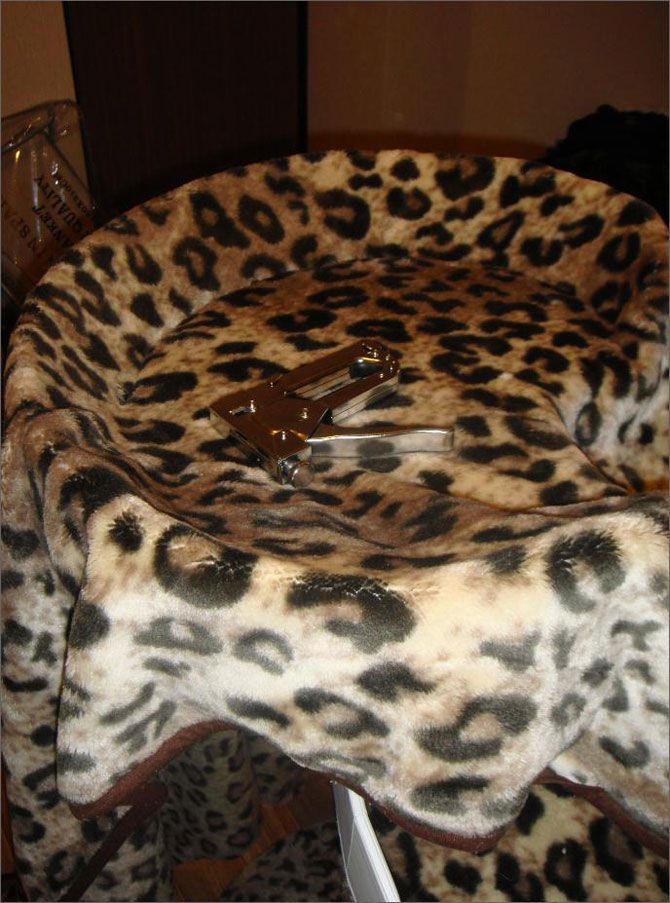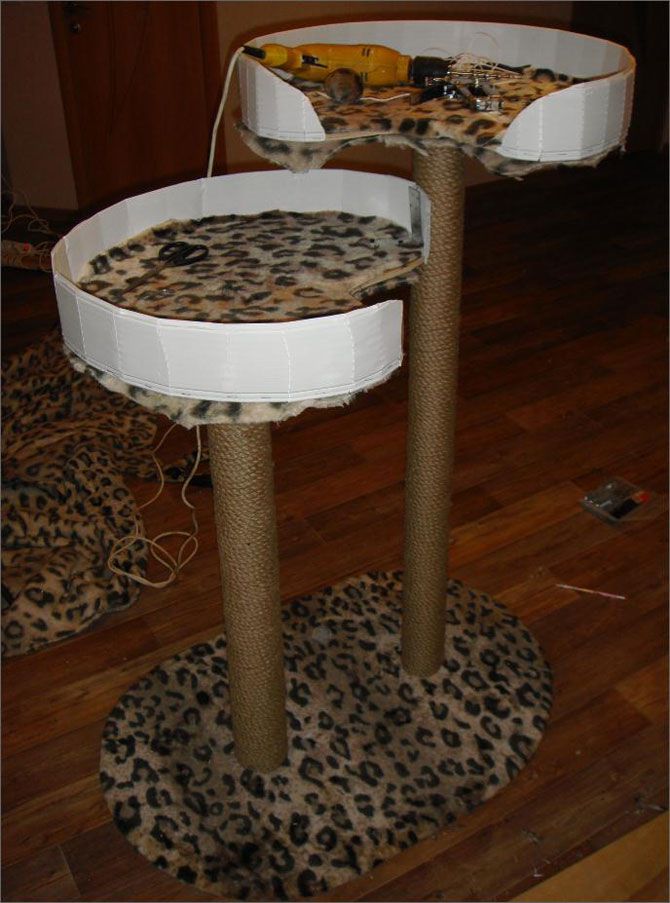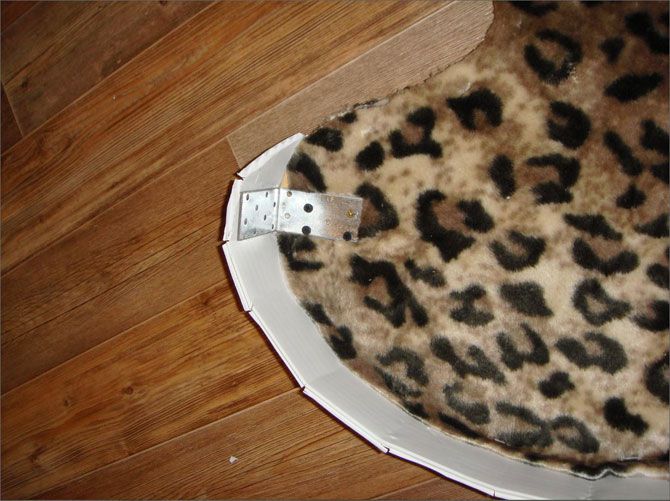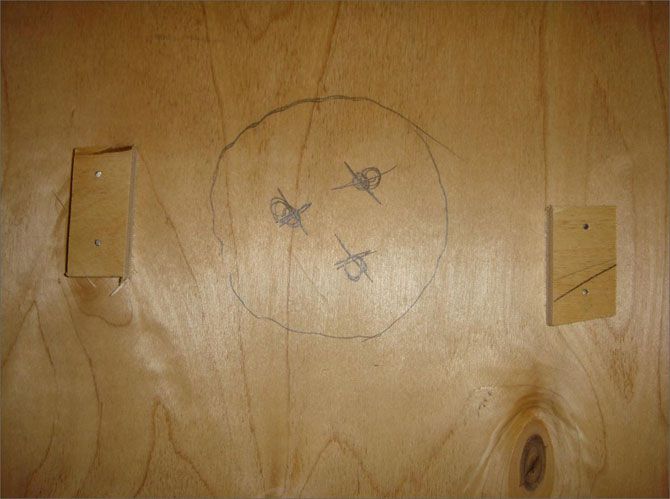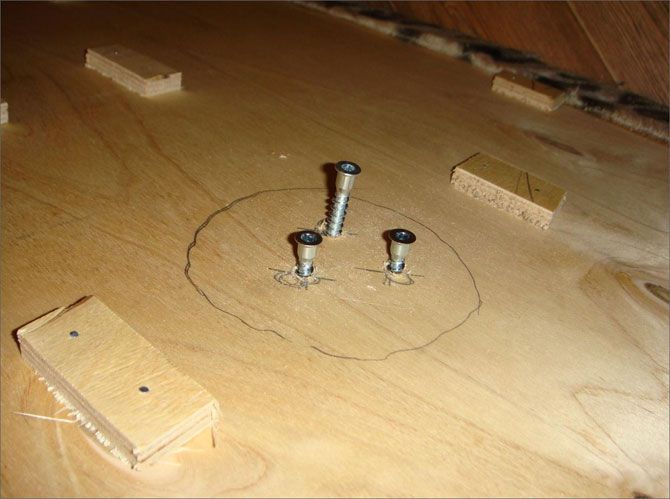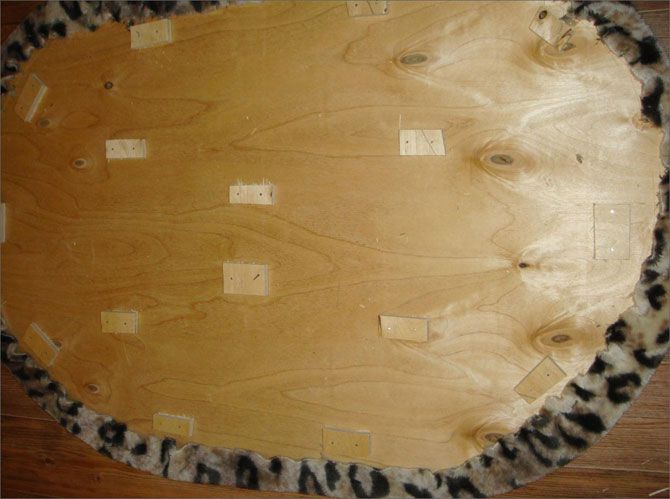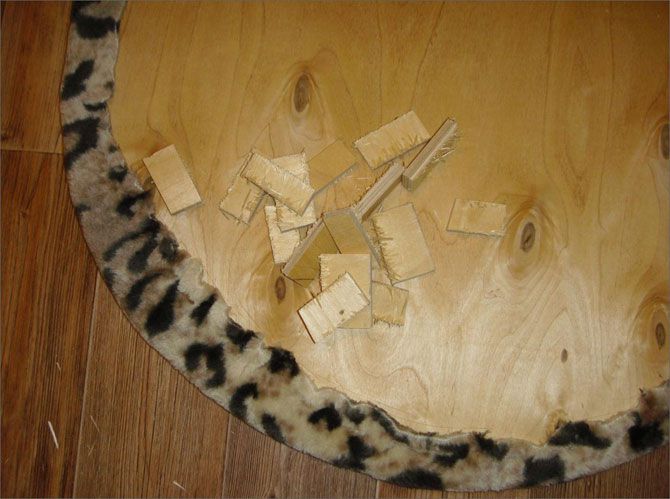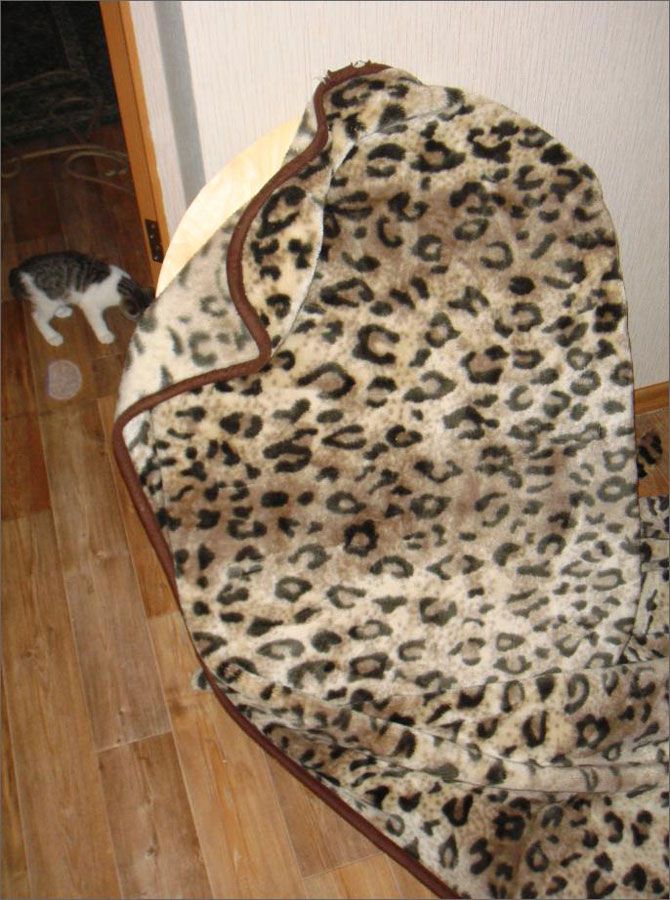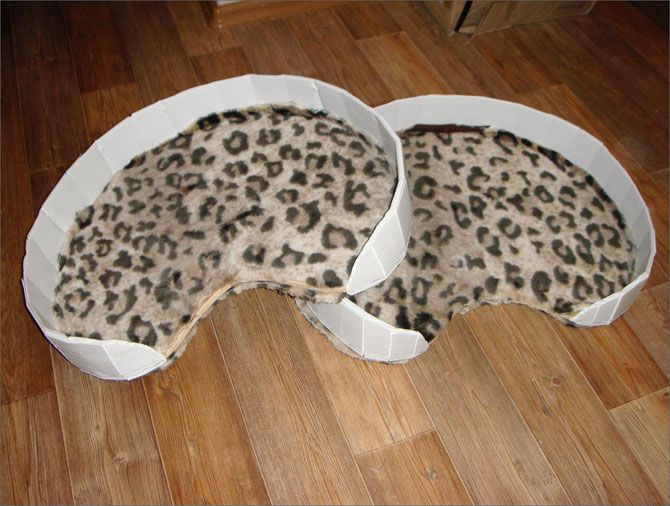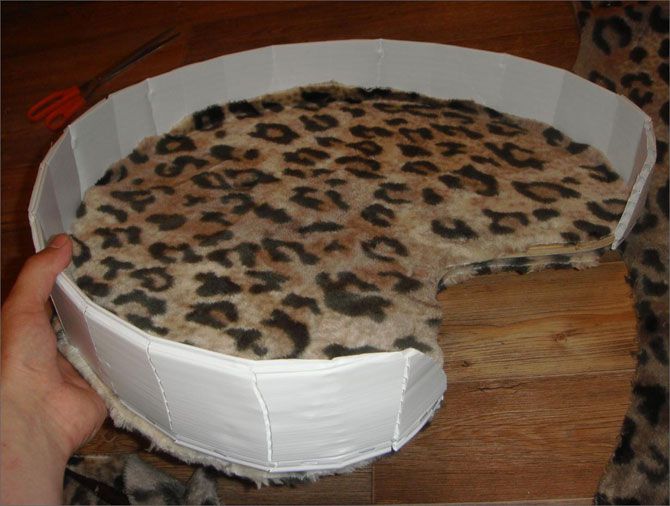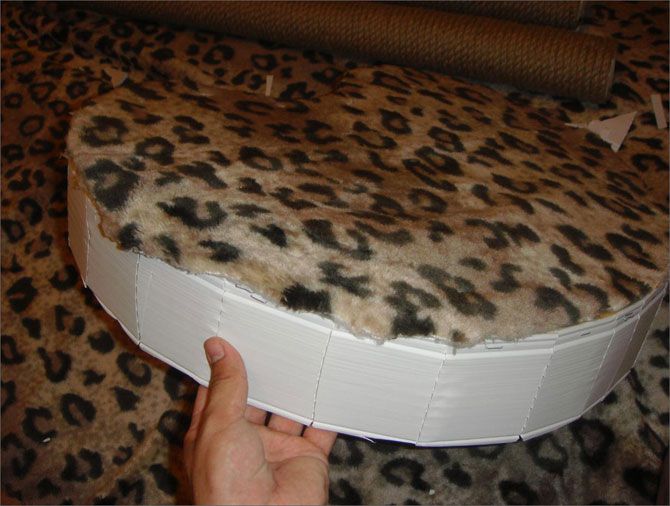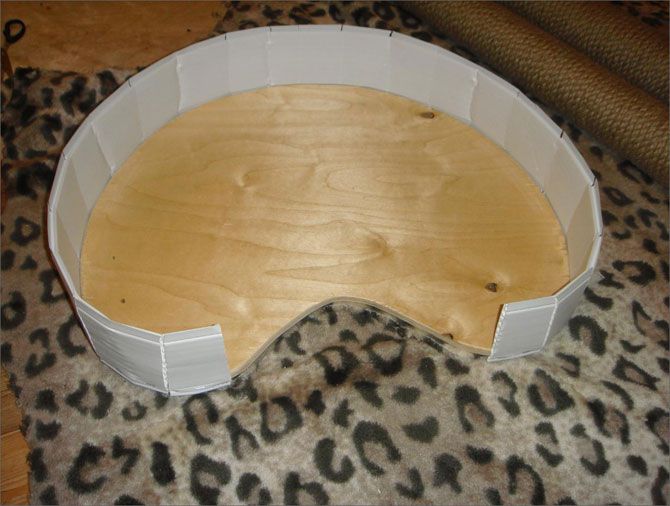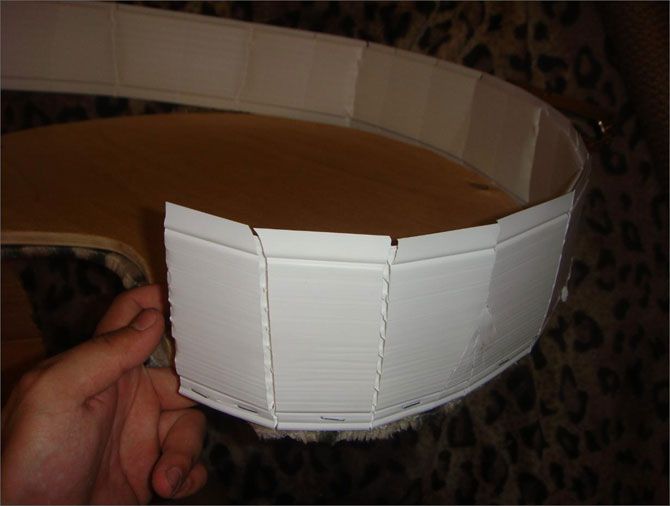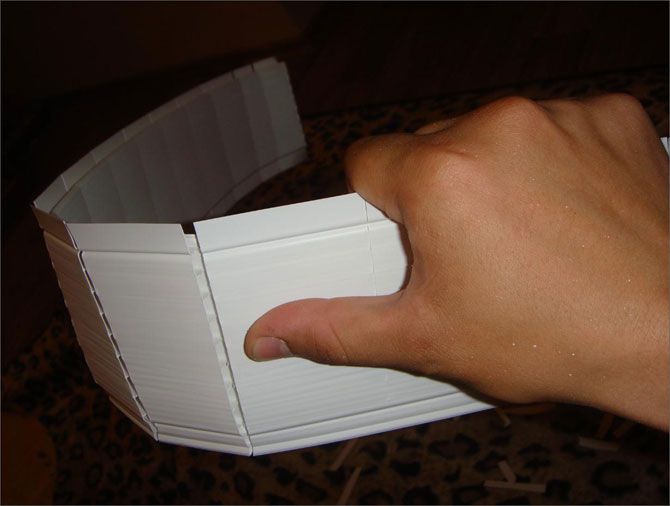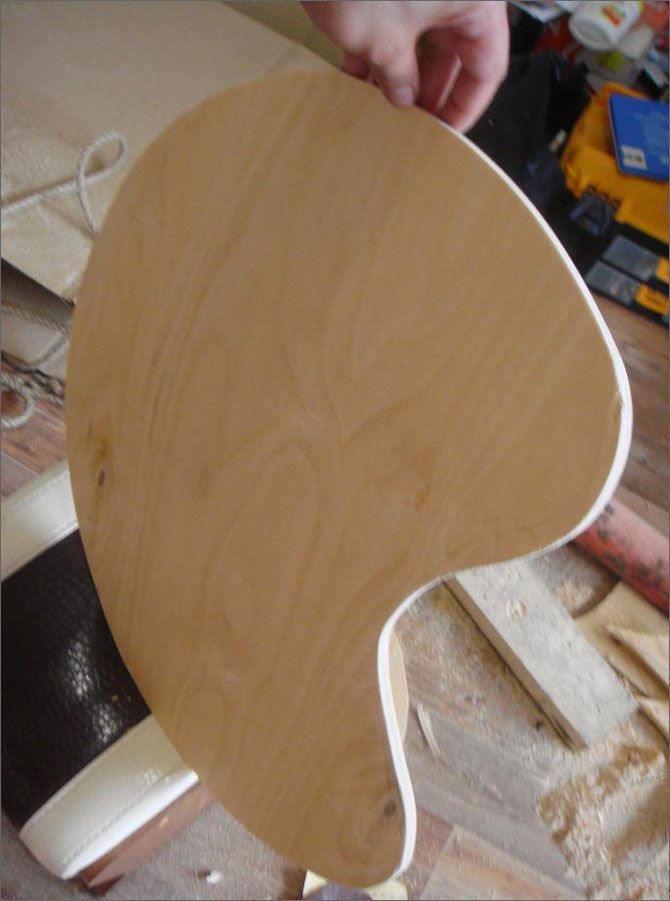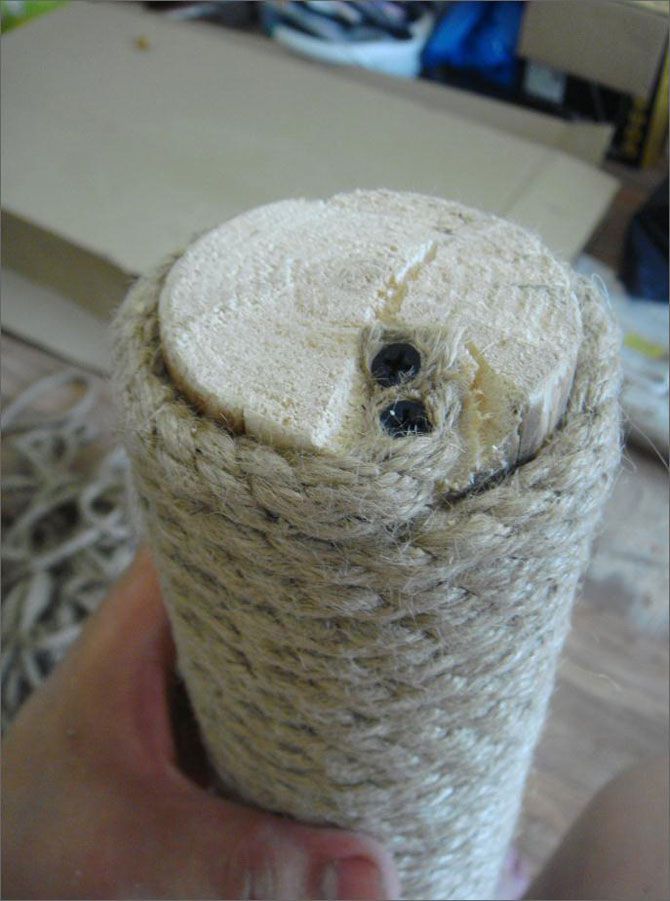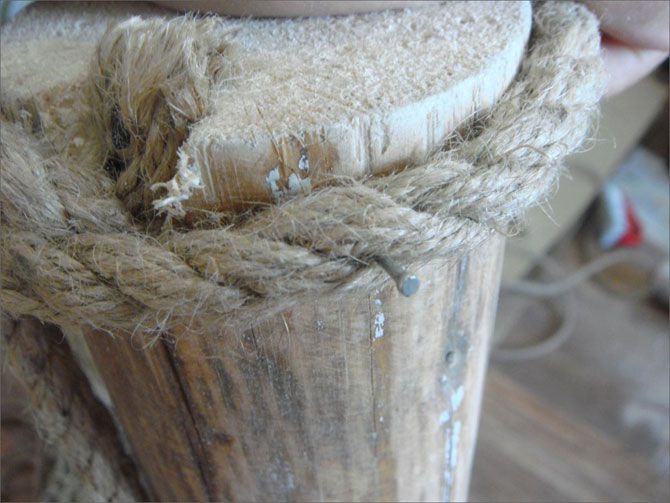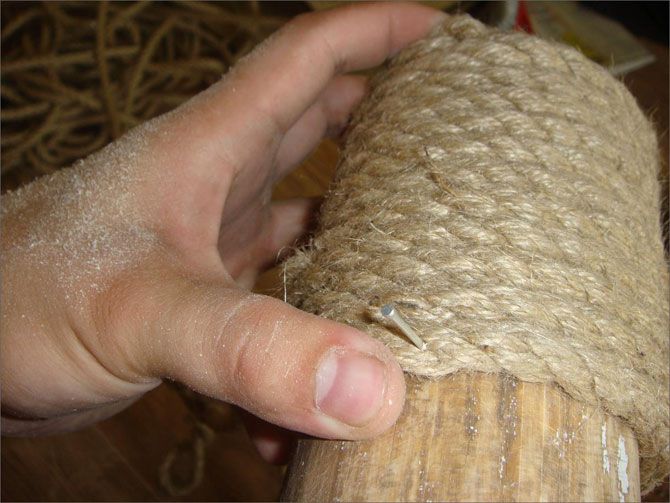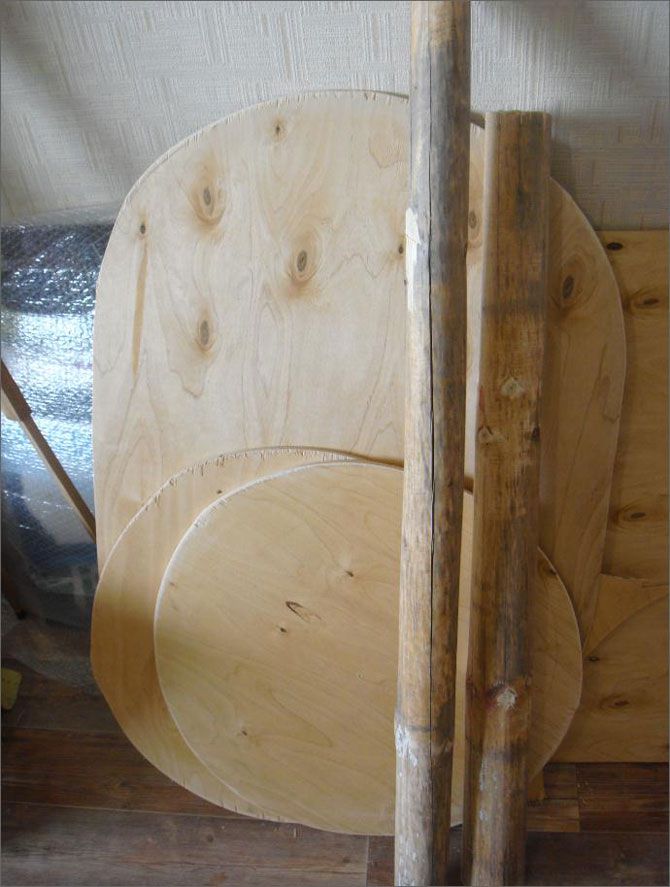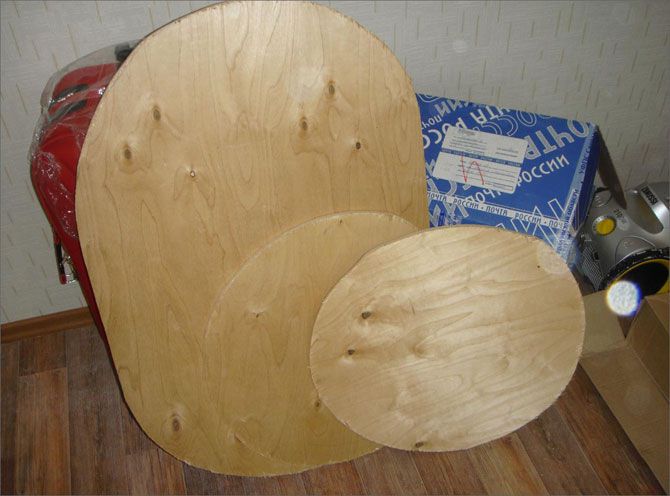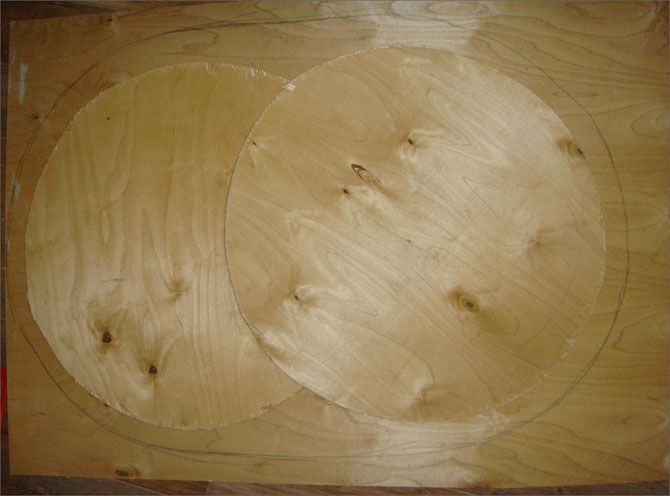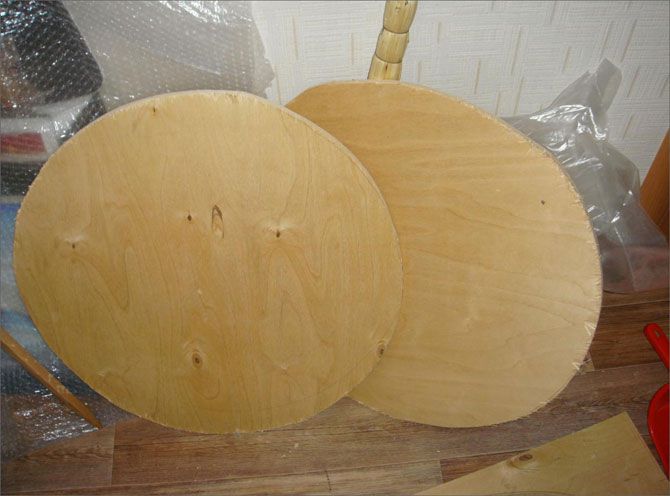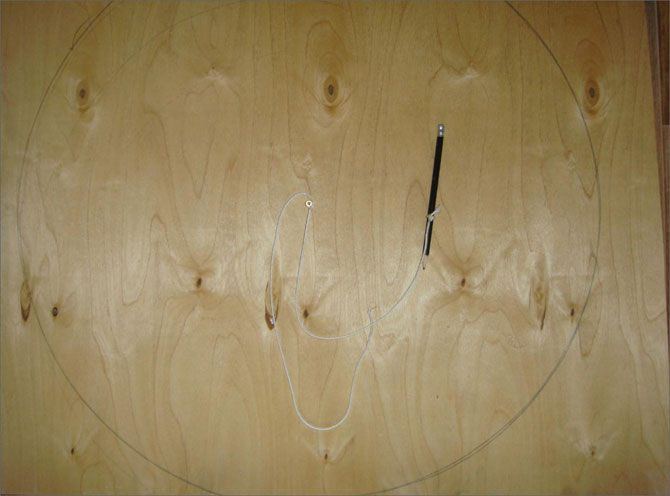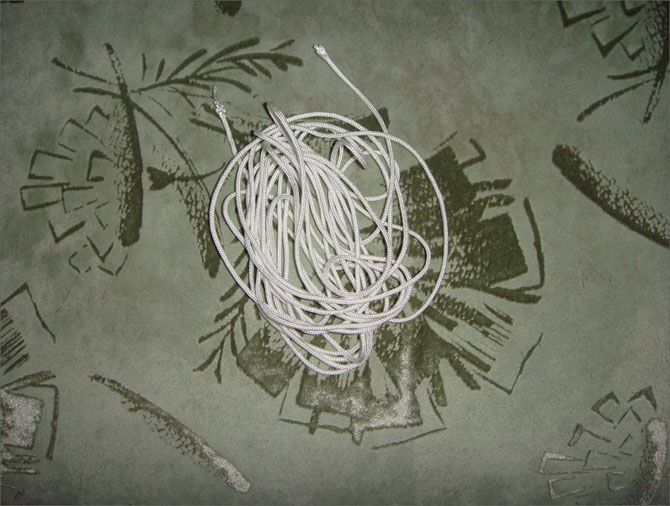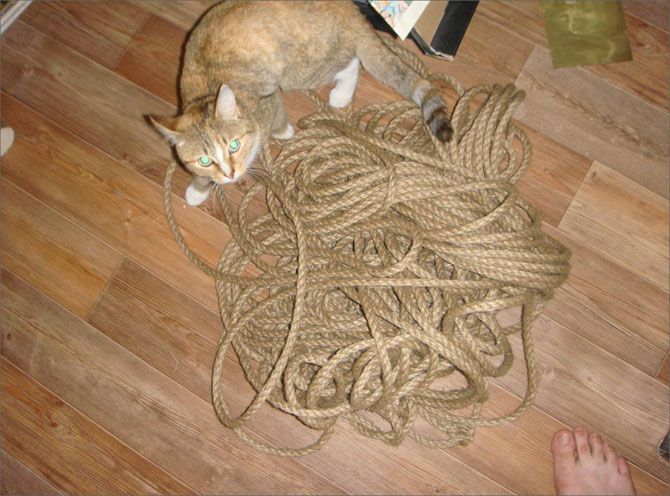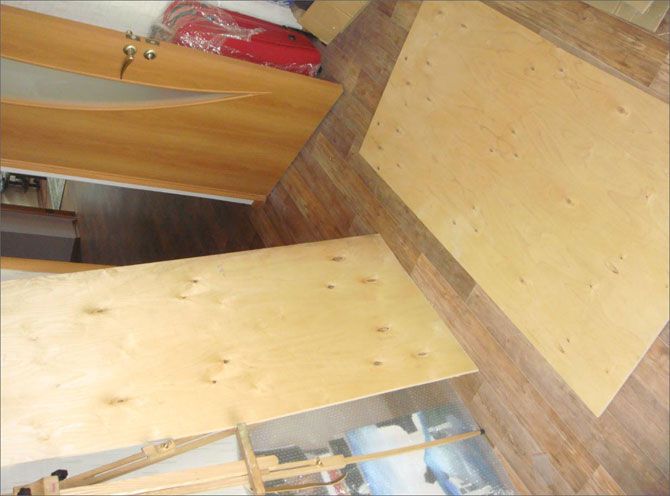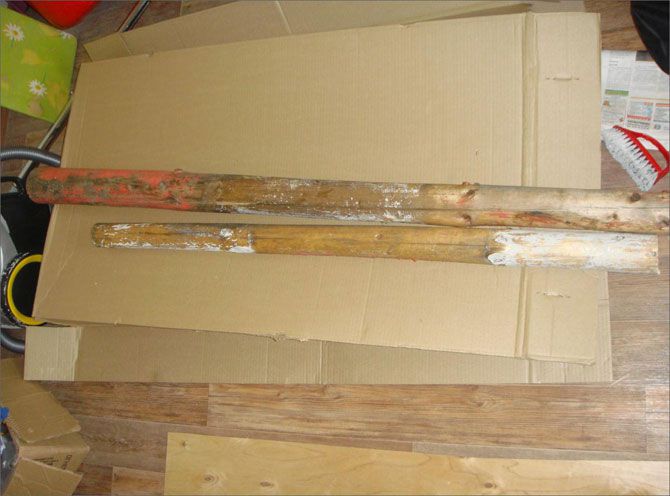 You will need:
1 Plywood 1 cm.
2 Rope 1 cm thick (60 meters).
3 Screws and furniture screws .
4 An old plaid.
5 A stapler.
6 A jigsaw.
7 Nylon thread.
8 1 narrow plastic stick.
9 Sandpaper.
10 Scissors and a knife.
Find a dry wood and cut it to two parts according to the desired height.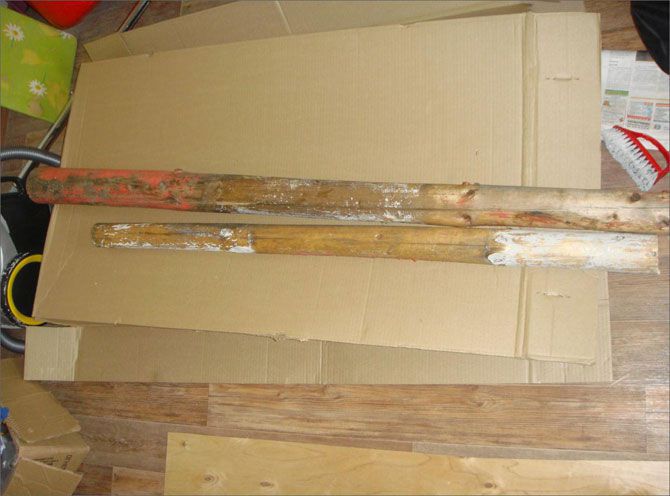 Divide the piece of plywood into two pieces as well.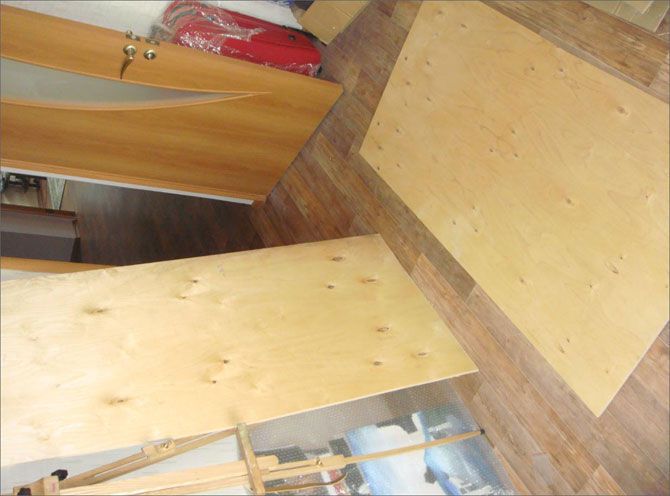 A rope 1 cm thick. Take a solid rope not a fuzzy one, so it will not spoil.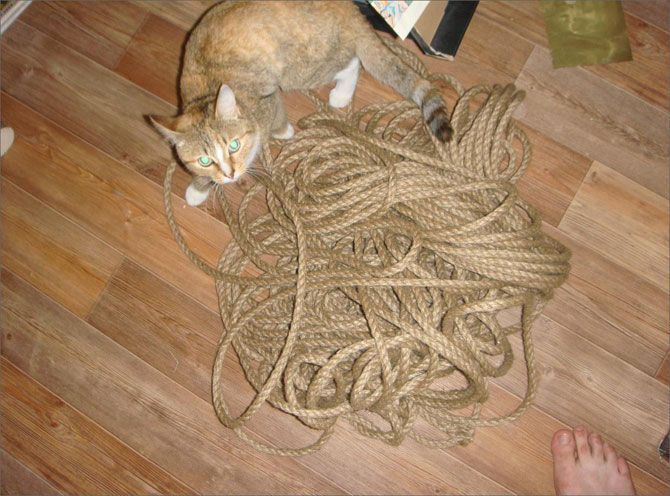 A rope for toys.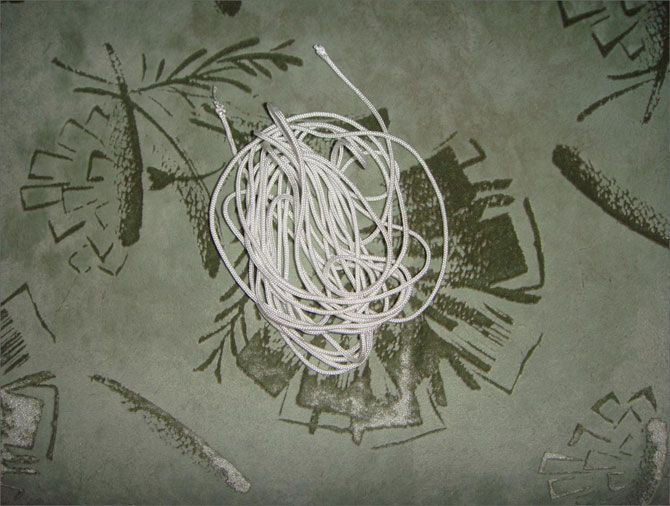 Engineering: draw a circle using your wit and…
Cut out two circles.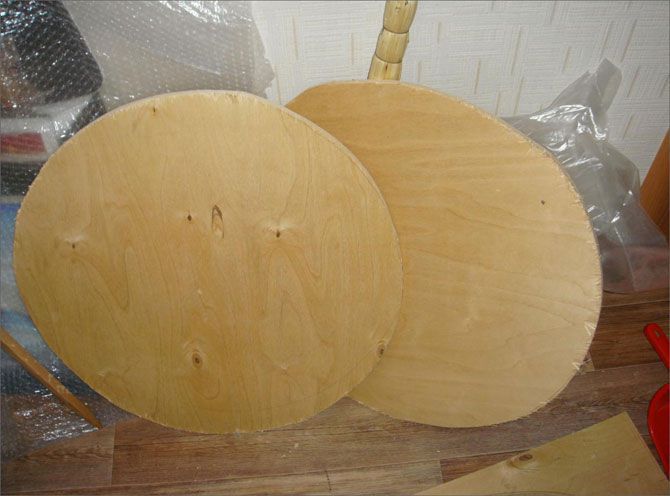 Draw the base (+ 5 cm from the circles' edges, so it will be stable) and cut it out as well.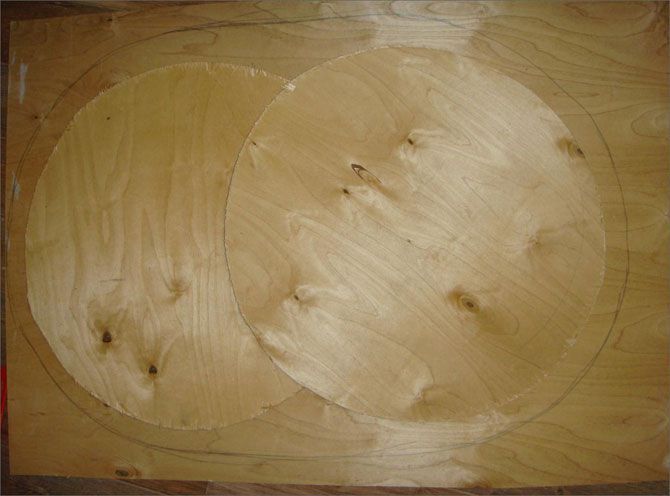 You are having this.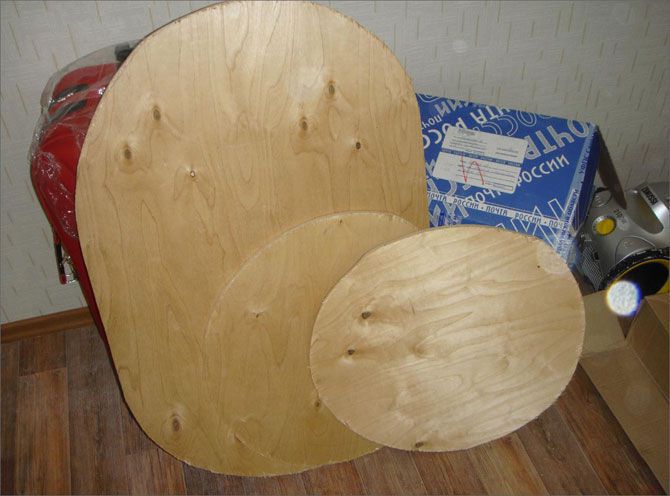 Sandpaper the edges and prepare the pillars!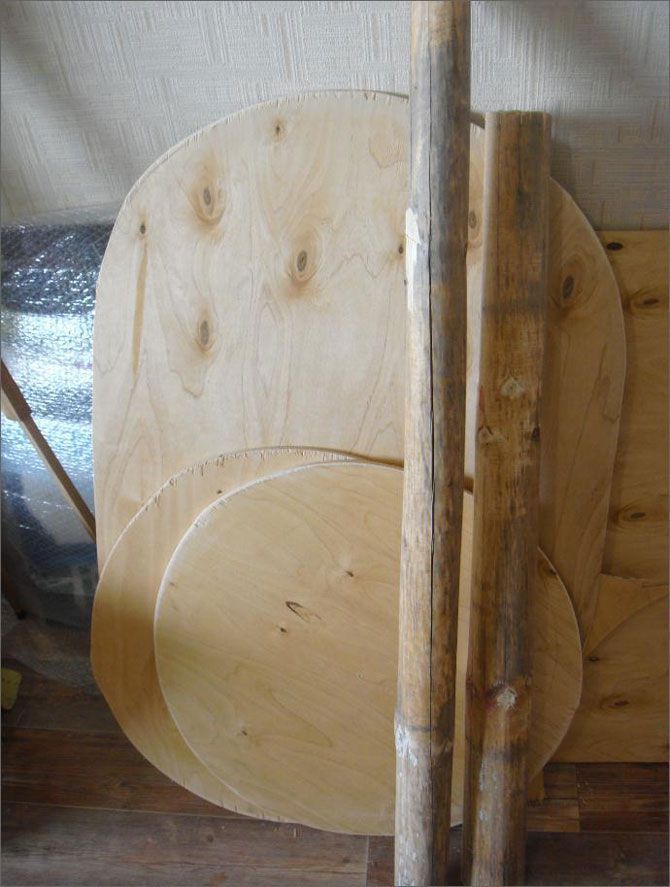 Make a nick.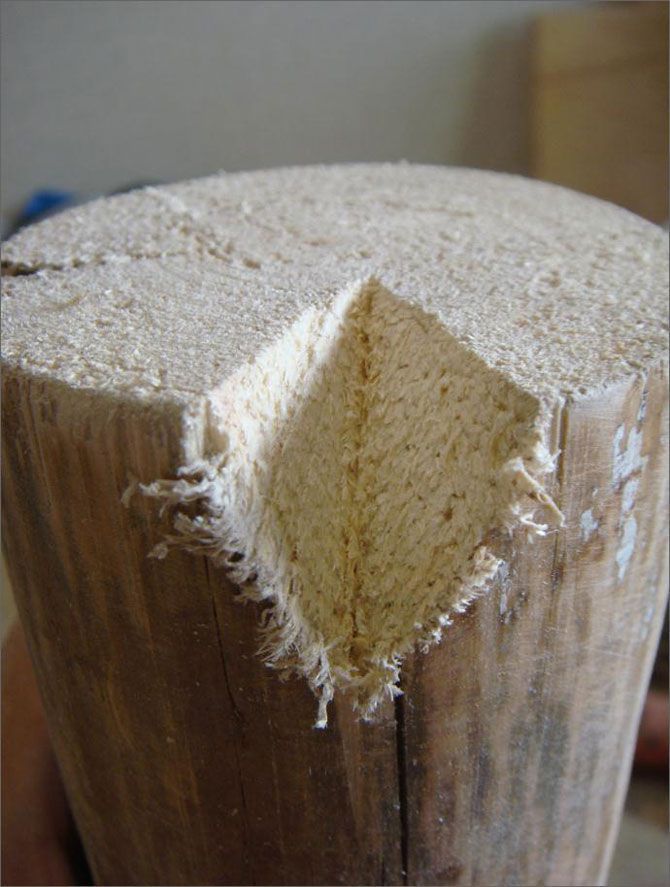 Nail the first loop.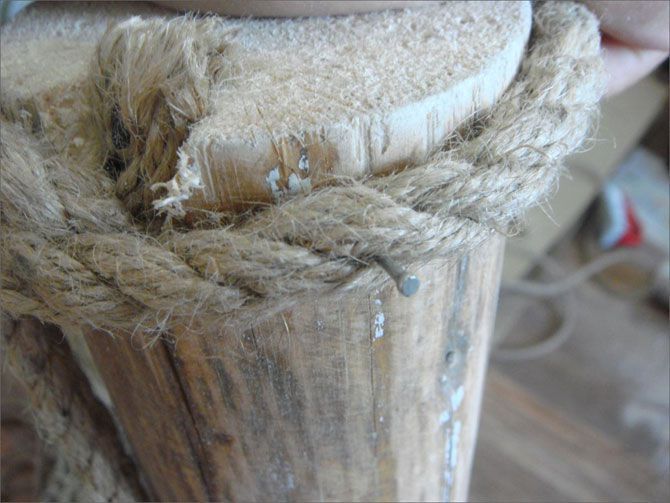 Fasten the rope every 7-10 cm.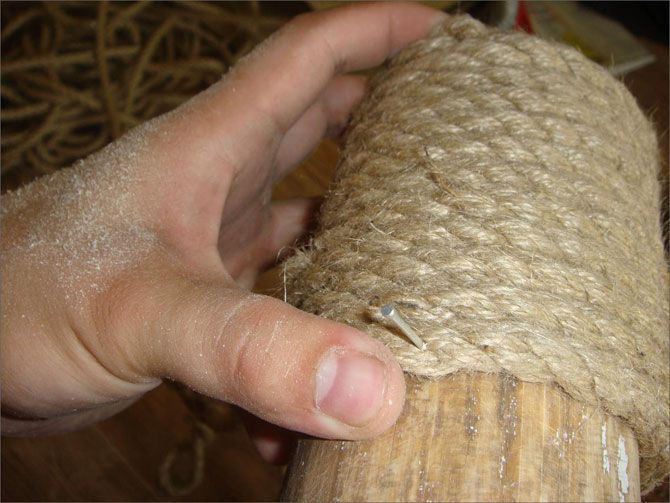 Fix it from the other end as well.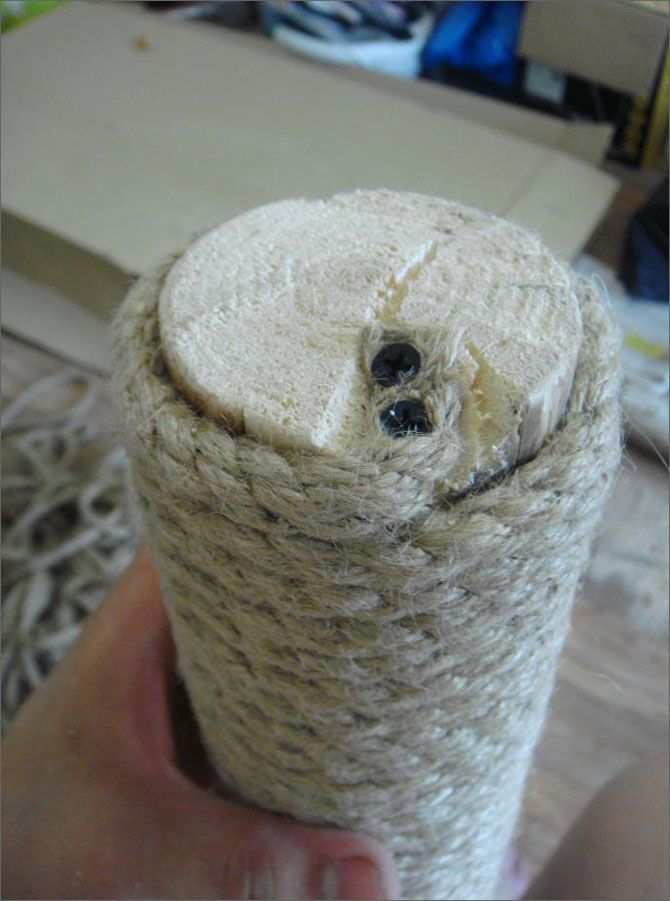 Cut out a hole and sandpaper it; work the second pillar the same way.
Cut the plastic from one side not too deeply.
Break it completely (along).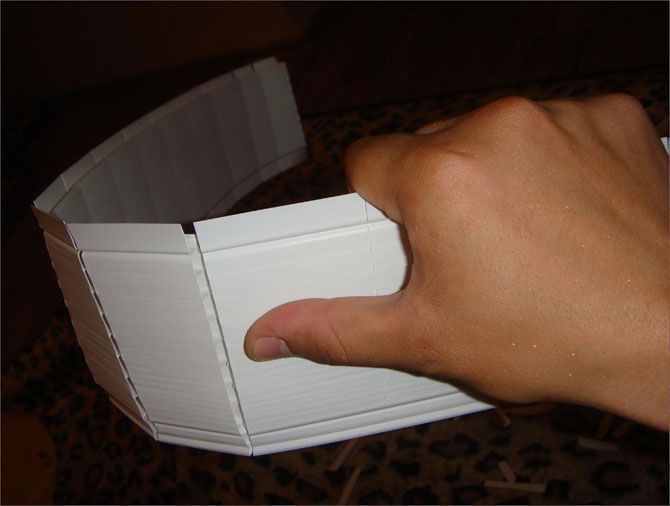 Fasten.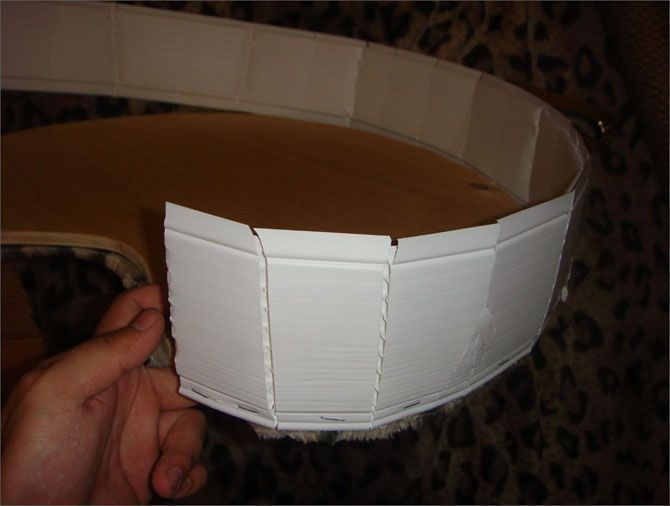 The result.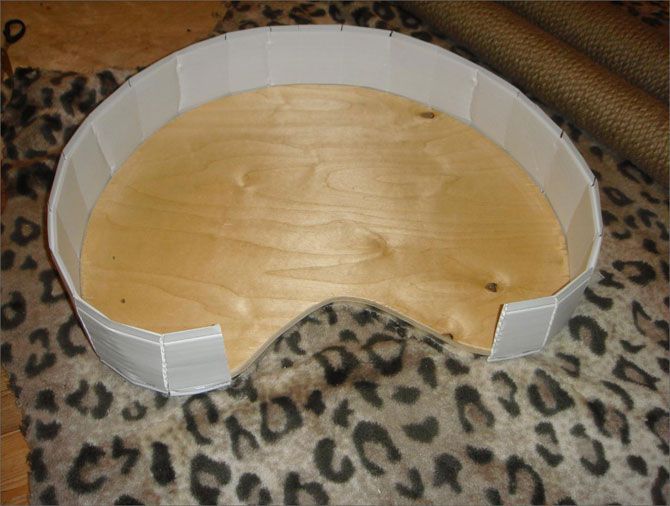 Upholster it from the bottom, so it will look good.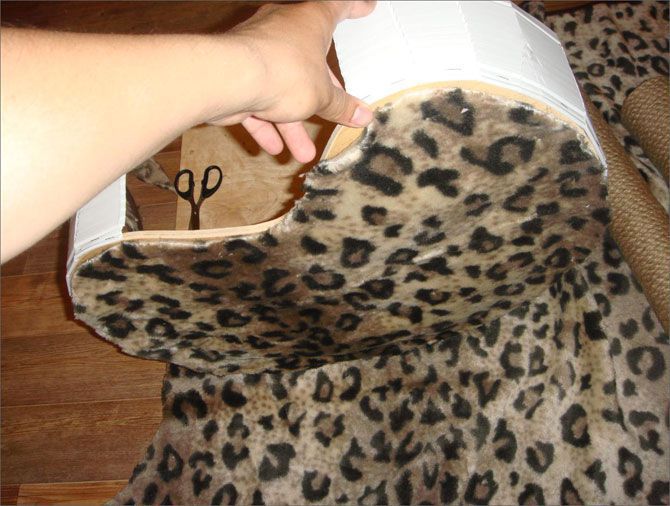 Do the same very thing with the second circle.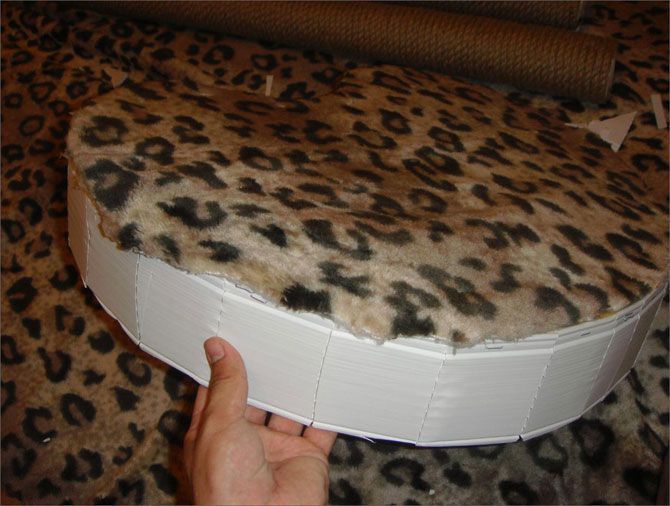 Upholster it from the inside to make it soft.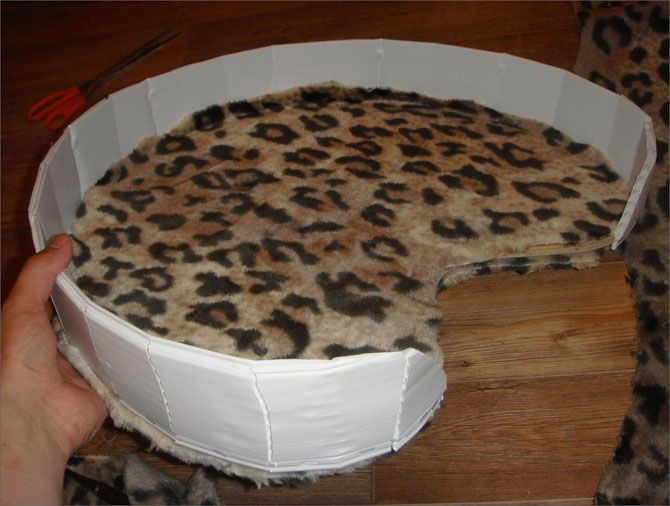 Interim result.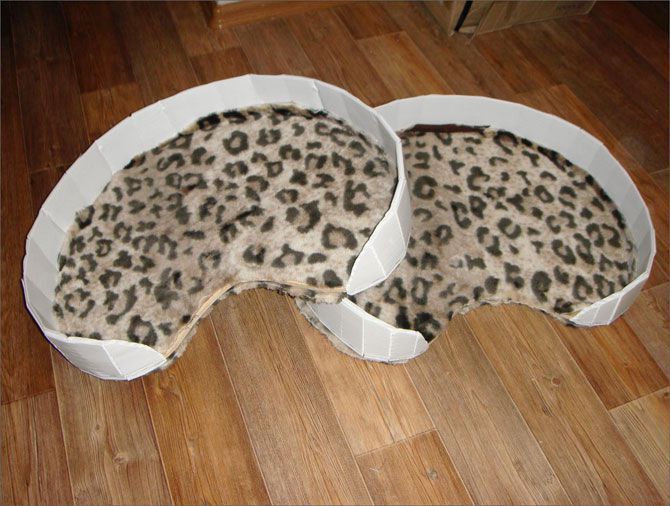 Upholstering the base.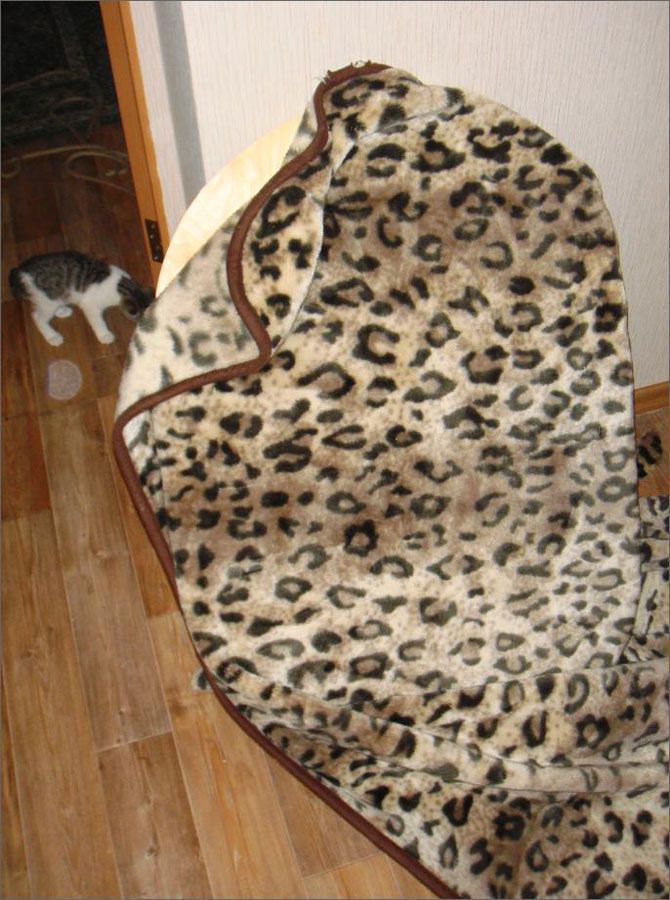 Cut some triangles like these.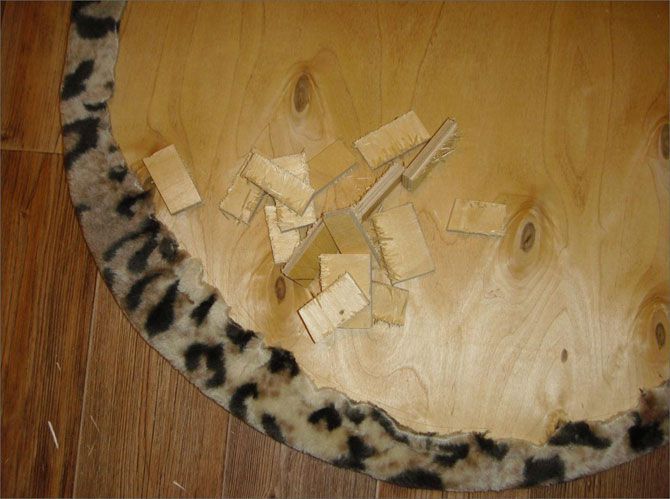 Fasten them – they are legs.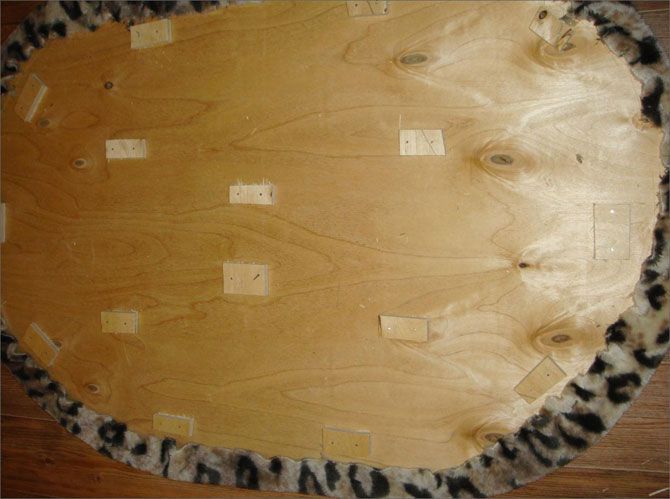 Mark the points to drill.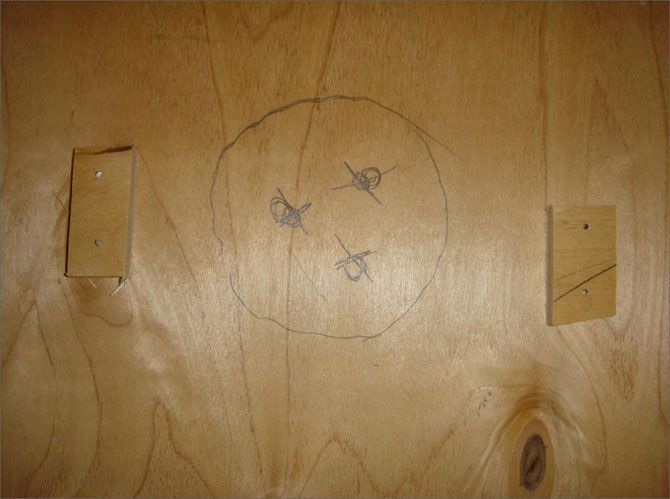 Drill and fasten.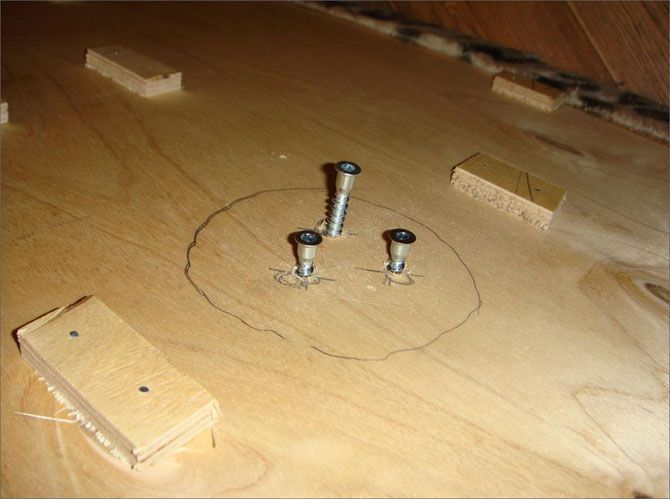 Fix the corner on one of the beds like this.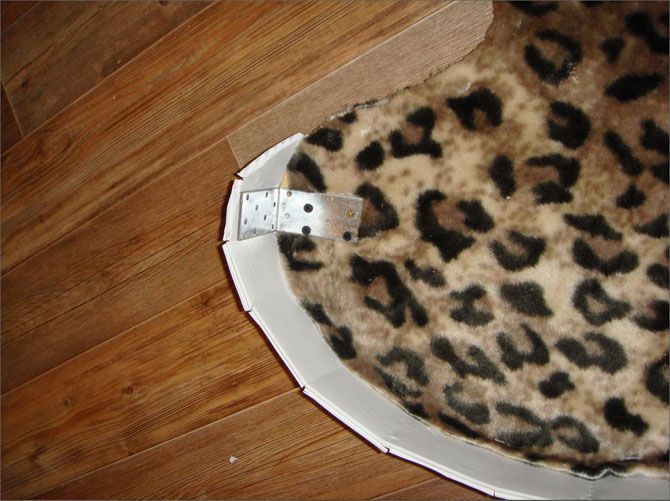 Fix the beds.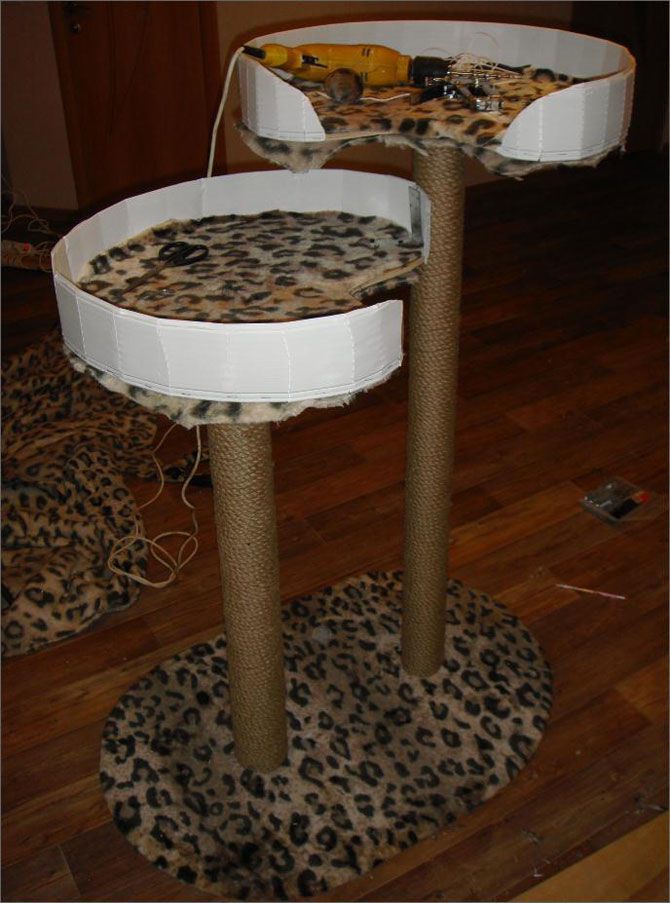 And set about the upholstering.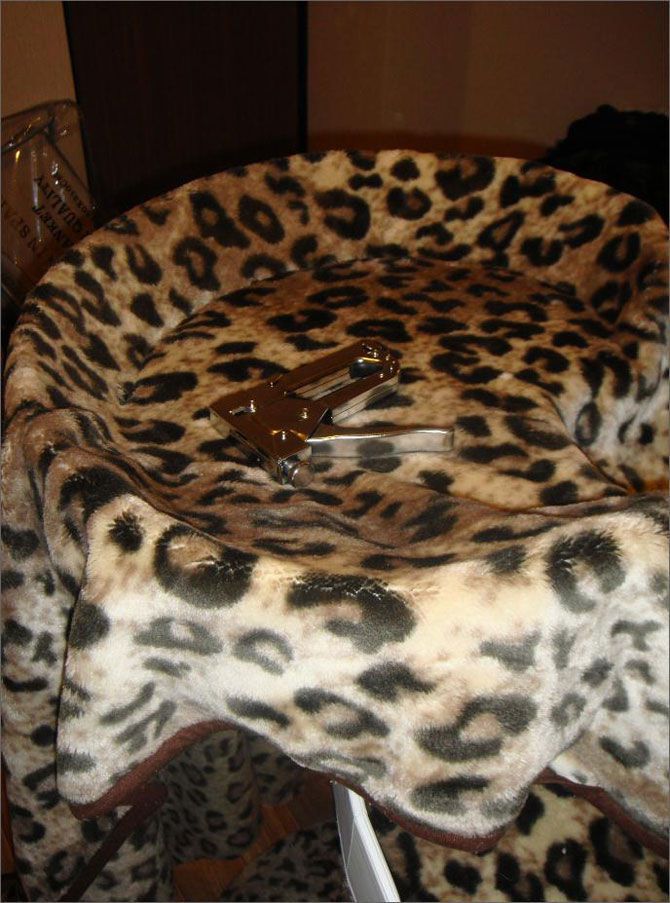 Make some improvements on the way; fasten it, to be exact.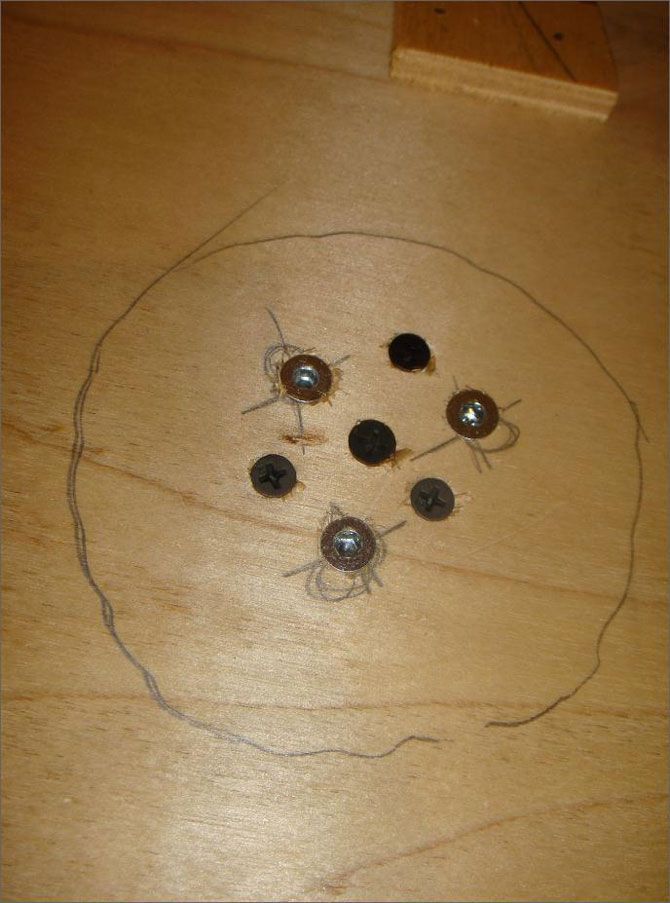 Make a hole in the plaid (where the corner is fastened) and screw its corner to a pillar.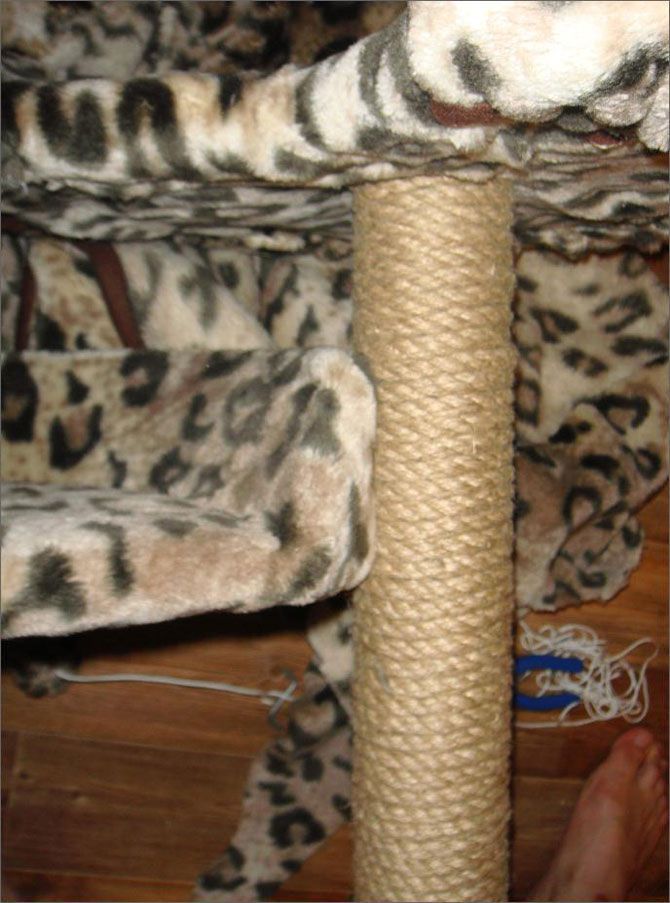 The result.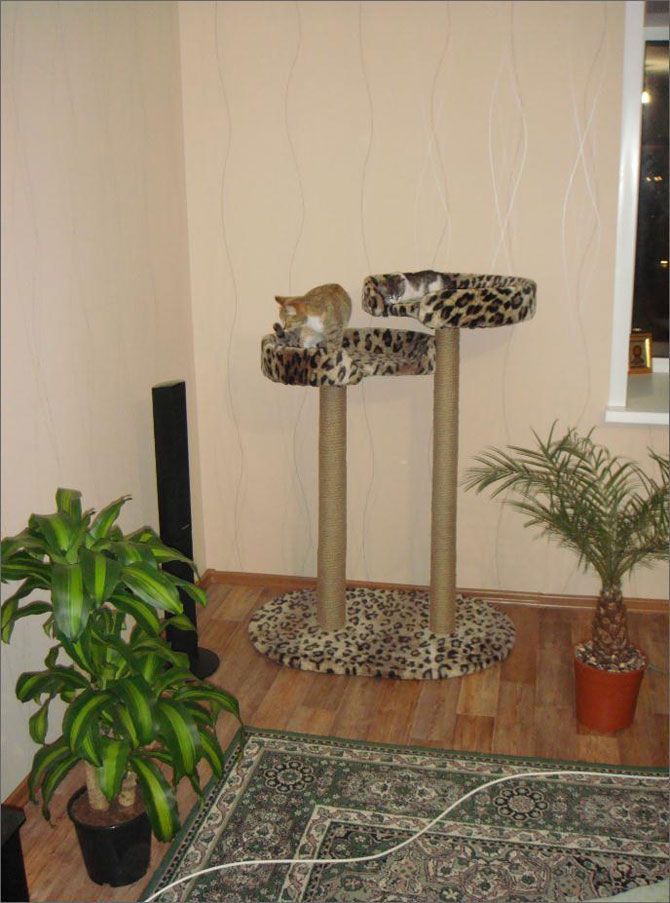 The cats are happy.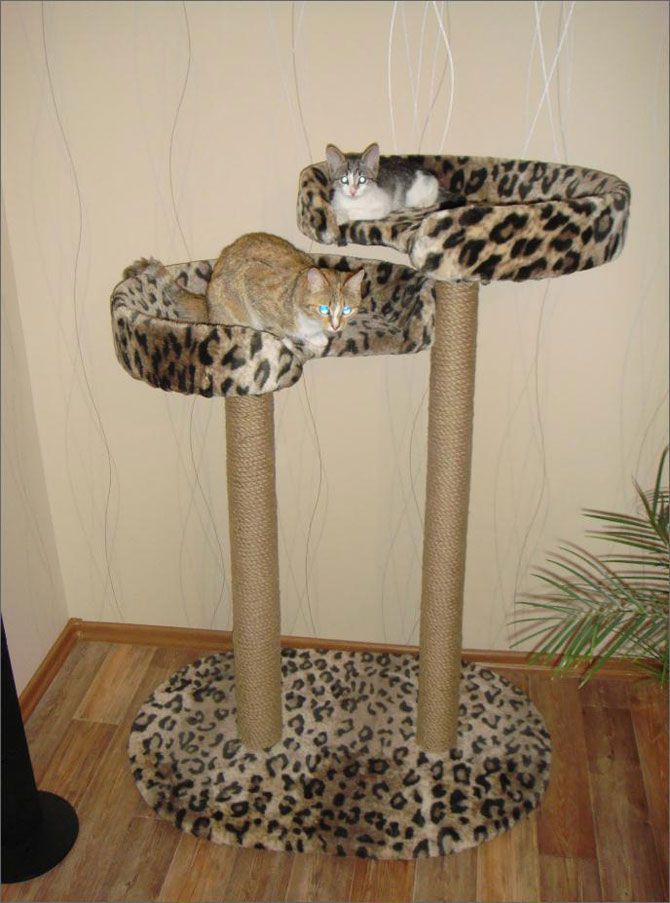 Decorate it.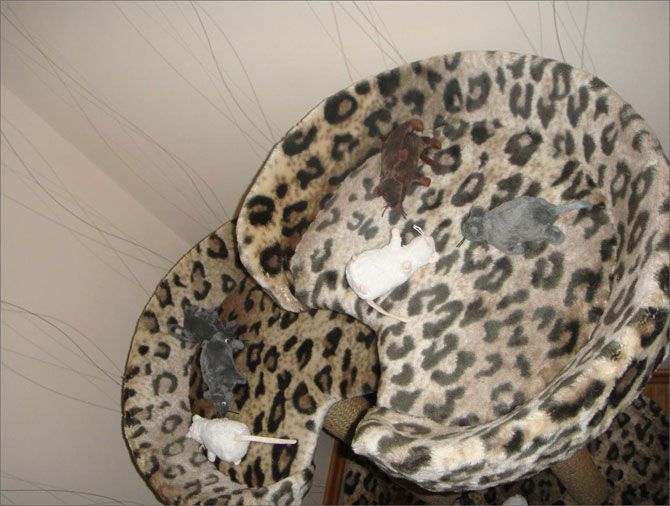 General view. It turned out to look well and it took only 6-7 hours.