If you are looking for some new and unusual occupation that would easily entice both adults and children, then it is possible that twisting is what you need! Such an unusual term is not yet so common occupation, which consists in creating all kinds of figures from balloons of various shapes.
Previously, to find people who knew how to add oblong figures to bizarre and unusual figures, you could find except in a circus or in an amusement park. Now such a fascinating occupation can be mastered by everyone who wants to do this. In fact, technology is not difficult, and special balls can be easily found on sale.
Of course, from the very beginning you will not be able to create complex and unique compositions, because, like in any creative work, you need certain skills, experience and, of course, patience.
Serious twister-designers have long moved from small figures and primitive animals to whole works of art - magnificent sculptures, castles and difficult compositions, you can even find models of clothes that are also made of balloons. Such masterpieces, by right, can easily compete with the usual outfits made of fabric or other materials.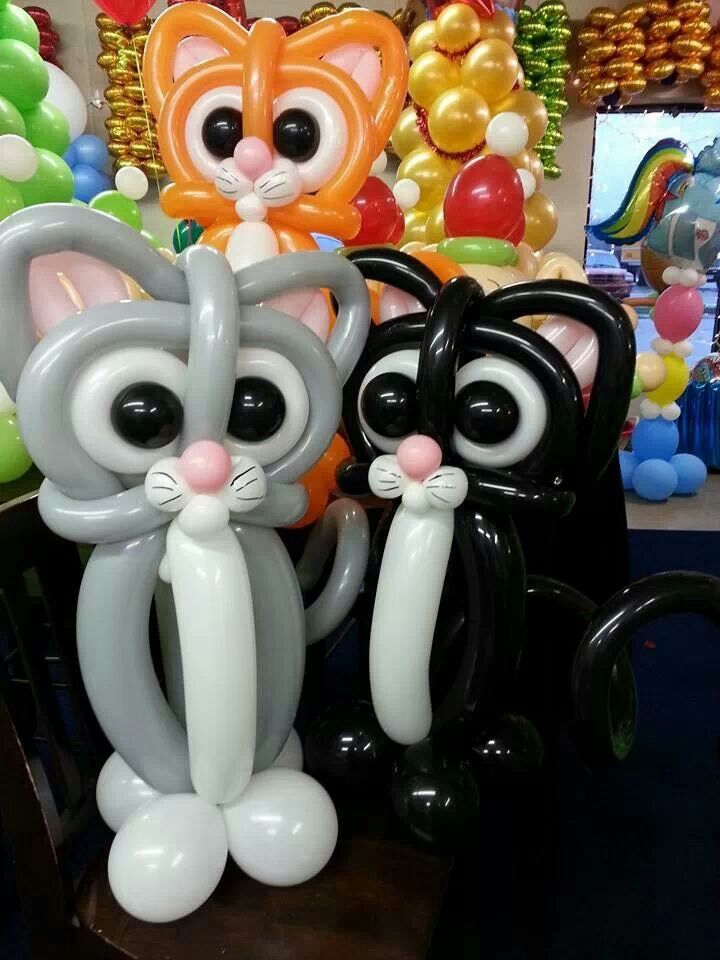 Several easy steps for making the nice cat
Air balloons always delivered indescribable joy to children, as well as adults. And if you make an intricate figure from them, the joy doubles. Today we will learn how to make a balloon cat.
Before you start making various models and figures, you need to choose high-quality and durable balloon - this is one of the most important moments in our business!
So what do you need and how to start?
Materials: balloons, pump, scissors and the indelible marker.
First, we'll make the head of the balloon animal cat.

On average, we should get 11 pimples or "sausages".
3. You must inflate the balloon and designate 13-14 cm, then tie it with a knot and make 7 small bubbles.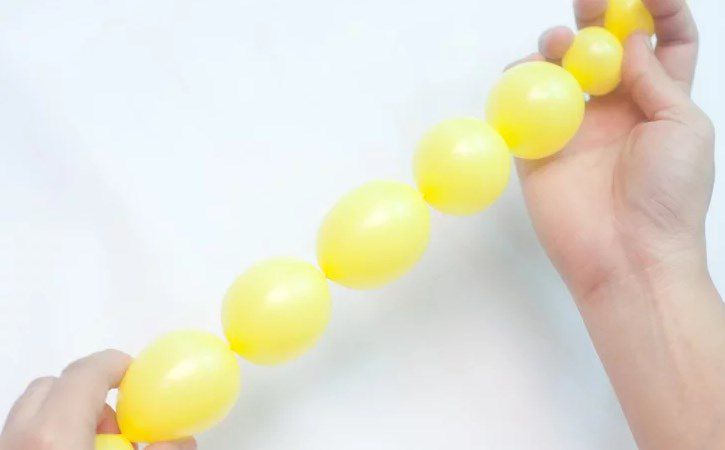 4. Between 2 and 3 make one twist, and then between 4 and 6 is the same.
5. Next will be the parts of the head: forehead, jaw, cheeks and ears.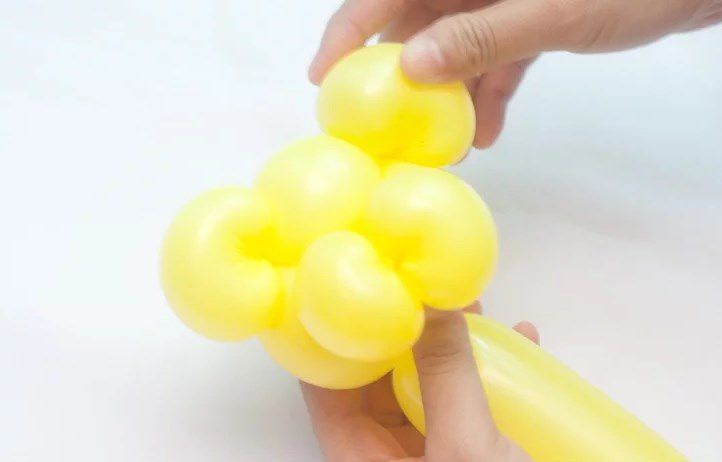 6. Take the first bubble and insert the inside of the head, holding the second from the outside of the head. After you wrap it between the bubbles 8 and 9, the mouth and nose will appear.
7. And bubbles 4 and 6 will become the ears of the future animal. Next, we create the trunk and legs according to the familiar scheme. Twist the chain of two bubbles. Connect both ends of the chain into one lock. The ends of the balloon must be connected with a double knot and divided in half.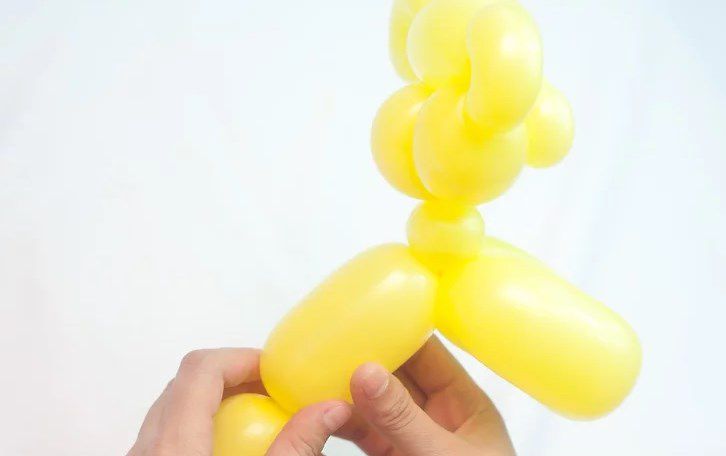 8. In the end, there will be 2 extra bubbles - they will be responsible for the back legs. The rest of the balloon is a tail. The body is ready!
The balloon must always be inflated not completely, leaving not inflated ponytail, which makes it possible to make as many bubbles as possible for modelling. Markers will help to make your balloon cat more attractive. Cheerful freaks for you!