How To Decorate A Small Apartment
June 12, 2016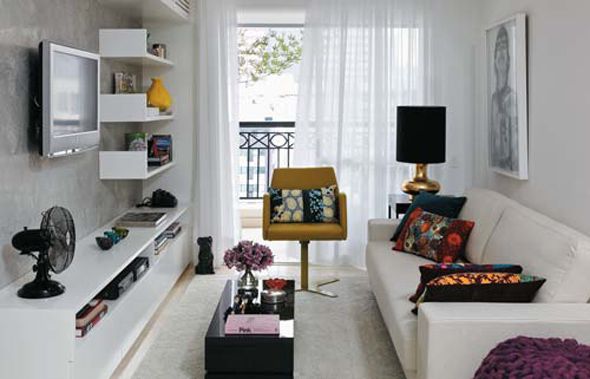 Whether you're moving in a new apartment, changing the locations of some furniture items or just wish to change something, anyway you'll face such a pleasant, seemingly small question as making your place comfortable and cozy. However, there are time and money that usually get in your way to reach your goal. In this article, we won't suggest you changing the wallpapers or radically change the location of furniture items. We'll speak about small details that will make your apartment comfortable and cozy.
1. Many chests – a lot of space
It always happens so that small things lie on stands, chests of drawers or windowsills. This worsens our breathing and makes the process of cleaning harder since there is dust that accumulates on each of these things. If you put all your creams, nail polishes and hair pins in separate small boxes, it will be easier for you. We are not saying that you should turn your apartment into a storage room with lots of different boxes. It is enough to have 3-4 small boxes with sections. Then, you'll see that you have much more free space.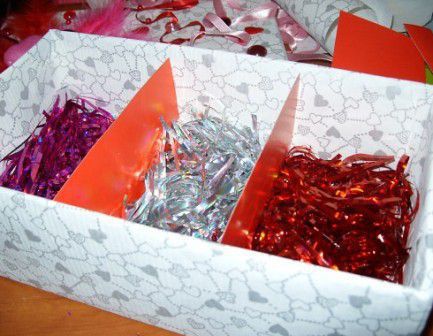 2. Flowers
The peculiarity of Slavic housewives has always been running to extremes. Flowers are one of them. If a woman loves flowers, then, she'll have a whole "greenhouse" in every room or, what's even worse, a whole room in an apartment will turn into a botanical garden. If a woman is indifferent to flowers, then, there isn't a single flower in the whole apartment. Artificial flowers are also popular in this case.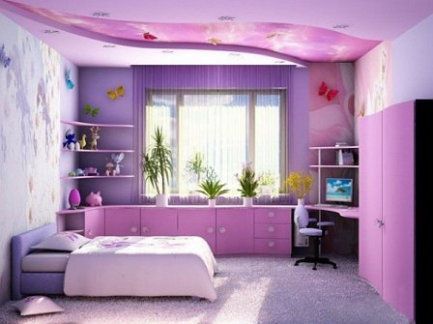 3. Smells in an apartment
Our nose is one of the most important organs with the help of that we perceive smells. Each smell is able either to repel us or attract us with an unbelievable force. When we enter a house, the first thing we pay attention to is the smell of the house. In some houses there is a smell of pastry, in another one there is a smell of fried potatoes. Somewhere there may be a smell of cigarettes or something else that is unpleasant. Based on the smell of a house we may learn a lot about its hosts. We strongly recommend you not using any aerosol air fresheners, they are stuffed with chemicals. The better variants are coffee, herbs, aromatic oils and candles.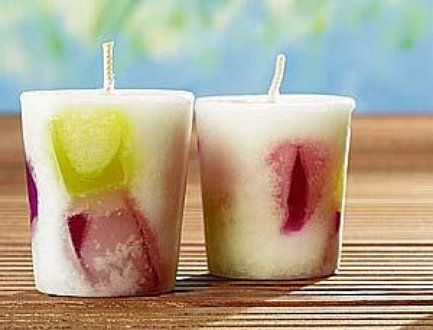 4. More light
Any room will seem to you more cozy if there will be a lot of "warm" light. In other words, you may simply put there a lamp with a lampshade made of pieces of warm coloured clothes. (Actually, it's quite easy to do such a lampshade on your own) Mirrors, it'd better be big mirrors, will also add more light. One more great way to add a warm light to a room is blinds or rollers. Nowadays you can buy any kind of them in a store. As for us, we do not feel that comfortable when waking up in a room that is full of light peachy colour. That's why the blinds are used only during the day and in the evening.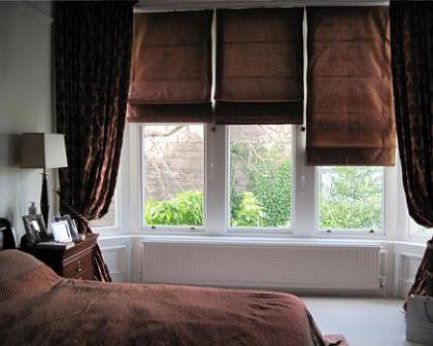 5. Memories
The most interesting part of an apartment that we love most of all will always be a corner with photos. If you do not have such a corner, hurry up to buy or make the frames for photos with your own hands. You may hang these photos on a wall or put them somewhere where they'll always be noticed, for example, on your nightstand. Then, you'll remember the happies moments of your life when walking around your apartment. You may either choose the photos and frames for them that much the style of a room or make them bright so that they attracted more attention.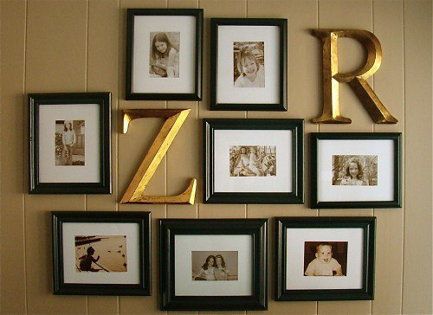 6. Mad with love!
It's always nice to be in the house where a lot of things are made by the hosts themselves. It doesn't matter whether it is a wardrobe or a small cushion. Use your imagination as much as possible: everything that you can make with the help of glue or everything you can sew already counts as an article mad on your own. For example, if you were given a bouquet of flowers (as a present), cut off the buds once the flowers start to wither. Carefully, put them in a vase and add a little bit of beads and ribbons.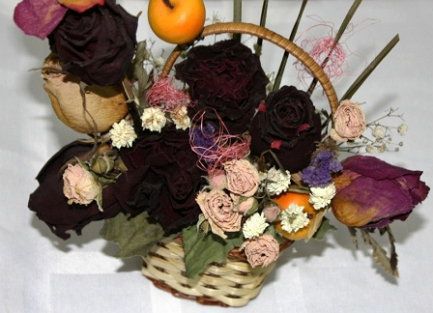 7. Music
Spend only 20 minutes in front of your computer in order to create a playlist of music. Simply create the folders with the names of your possible moods and events. Don't you agree that it can be rather pleasant to enter your apartment on a sunny day, open all the windows and turn on great music? In the evening, you and your partner may enjoy the music from the folder "romantic songs". Even though it is quite a small detail, it may radically change your mood.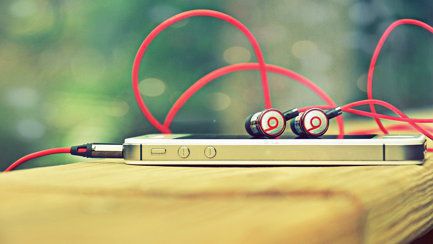 8. Meet your guest with a little bit of fun
A very important element of every house that has been ignored undeservedly is a rug on the door steps. This is the first thing your guests and you yourself will see. Nowadays there are so many variants to choose from. Classical or modern, funny or moderate – it's up to you to choose.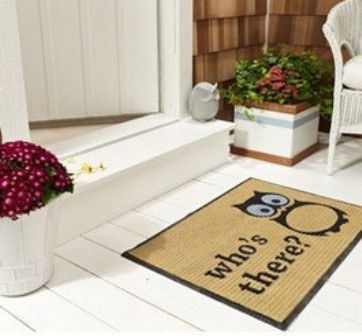 9. Get rid of rubbish
You probably have a lot of various things in your apartment that you do not use. To tell the truth, they may even cause a feeling of annoyance. Let them go and throw them away easily. You won't ever remember about them and there will be much more free space in your apartment.