How To Decorate A Studio Apartment
June 11, 2016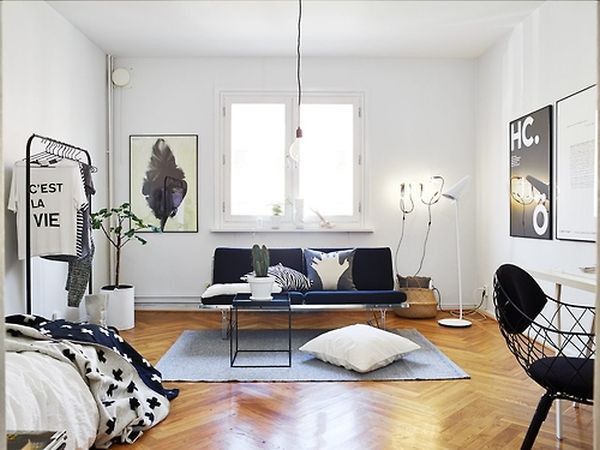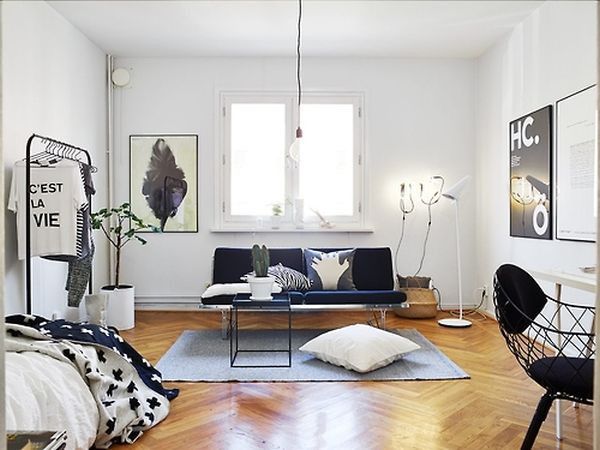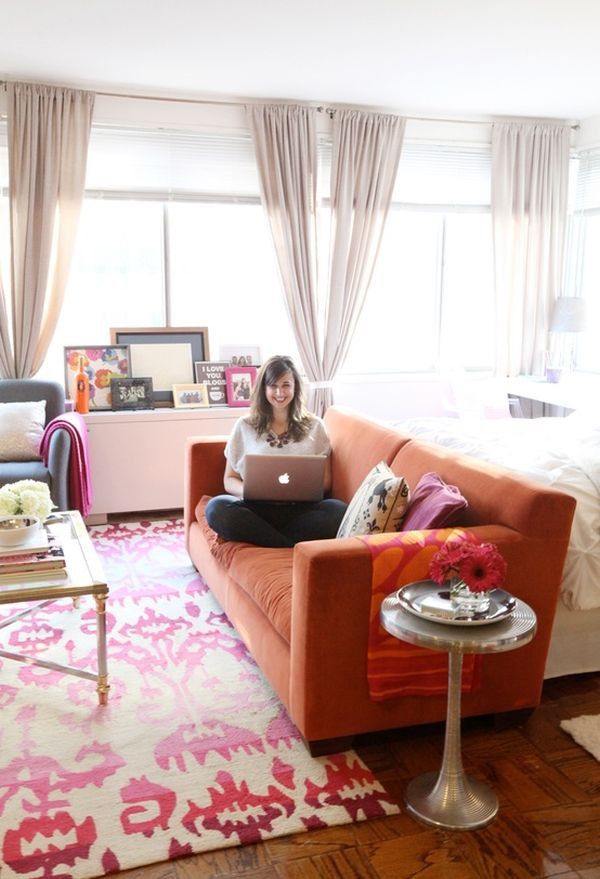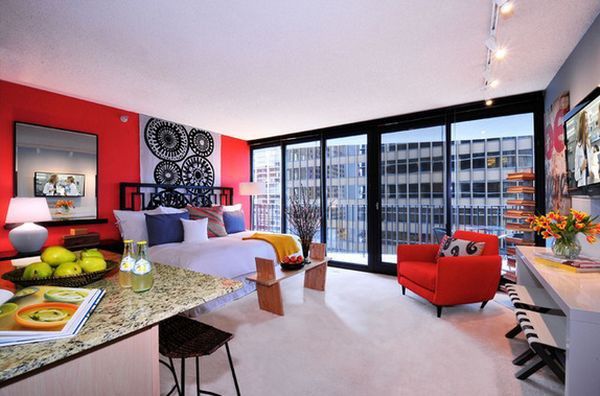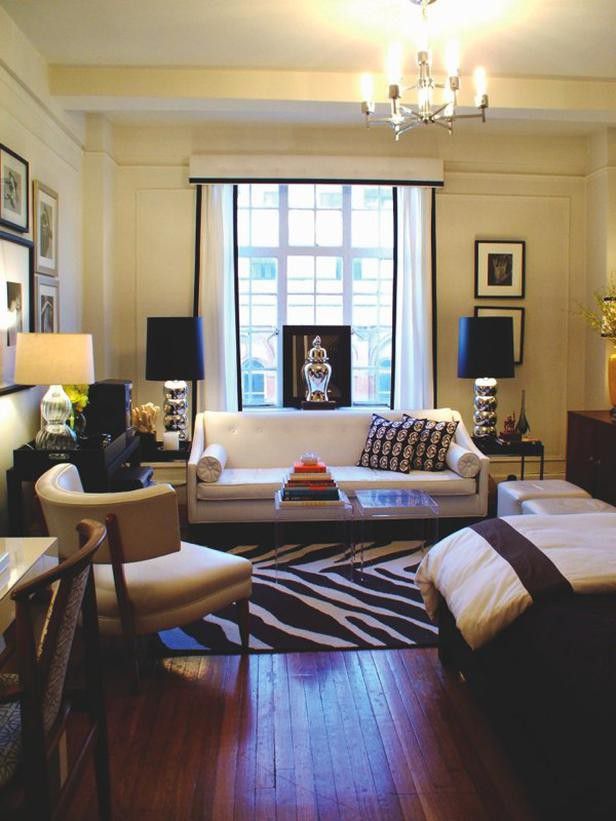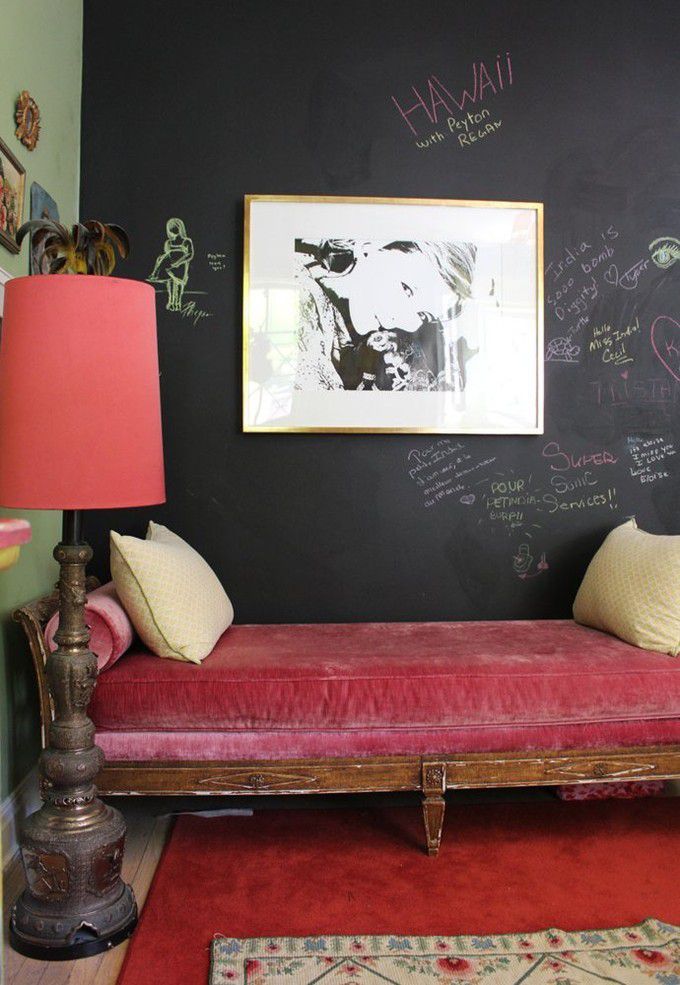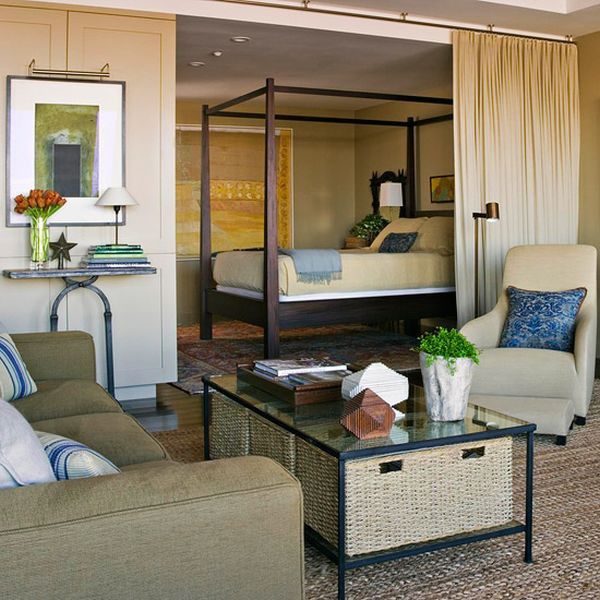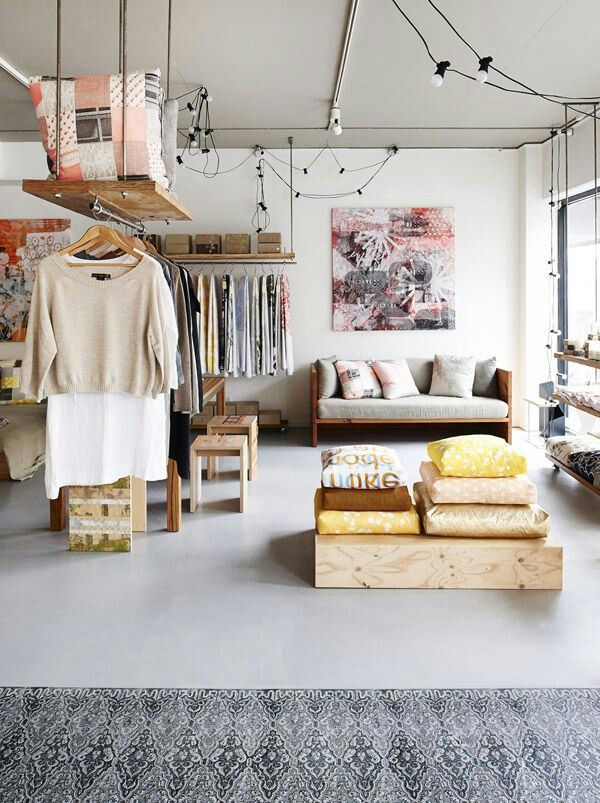 You've recently have become an owner of a small studio apartment! Our congratulations! However, even though the space of your apartment is quite limited, it doesn't mean that your apartment can't be beautiful and functional. We've gathered here a list of interesting ideas that will help you turn your small studio apartment into a comfortable and pleasant to live in place.
1. Use the planning of your apartment with maximal use.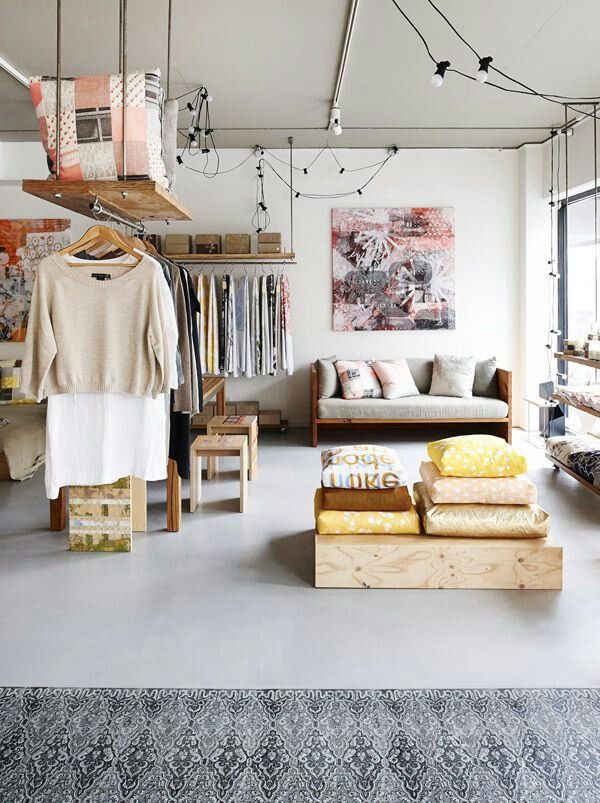 Instead of chairs, buy small backless stools for your kitchen table. You can easily push them under the table. You necessarily need a coffee table. You may not only use it in accordance with its main aim, but also use it as a place to keep your things or even as a chair to put your clothes on. Keep in mind that a big number of shelves is also necessary. You'd better hang them on the walls from floor to the ceiling. This way the problem of keeping any small things will be solved. Thanks to promo codes, you may buy useful shelves and hangers for a small price.
2. Use screens.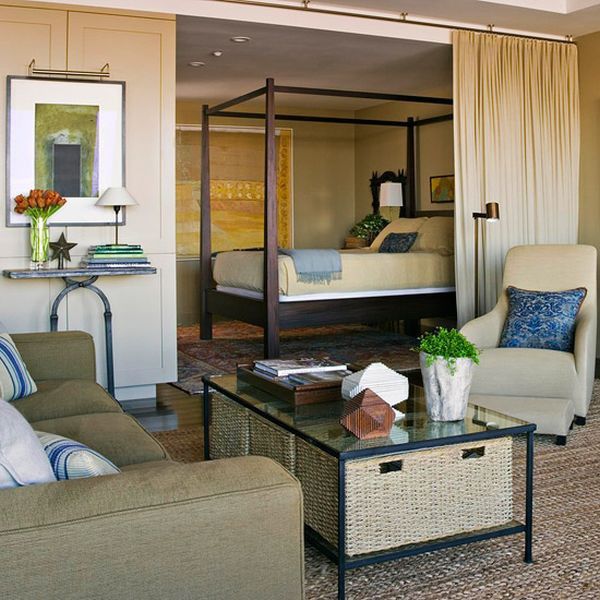 A studio apartment has one overall big space. This is the space where you should make an area for kitchen, bedroom, living room and study. All this is possible with the help of screens. For example, this can be shelvings on small wheels that can be them moved closer to a wall or curtains that can be fastened to a wall later on.
3. Make use of a couch.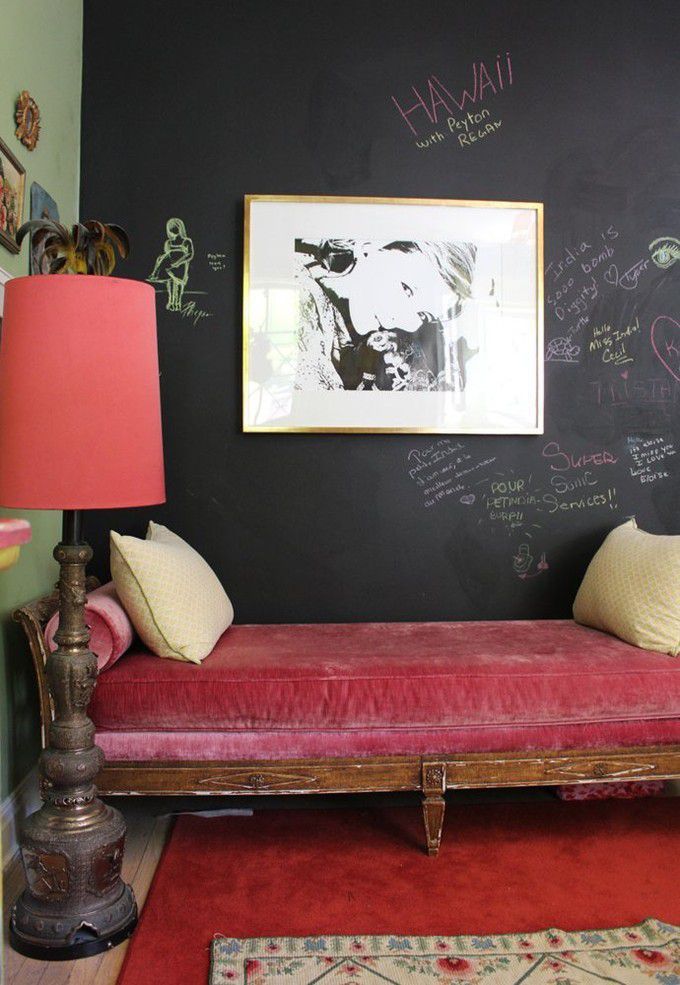 Many people refuse the very idea of having a convertible sofa on which you can also sleep during the night. Everyone wants to have a separate bed and a separate sofa for a living room. When the space of an apartment is limited, you'll make use of a beautiful convertible bed that also can be used as a sofa. You do not need to have much space for it, and it looks very interesting. Every furniture store offers various variants of living room's couches. There are cheap and very luxurious, elite couches.
4. White blinds.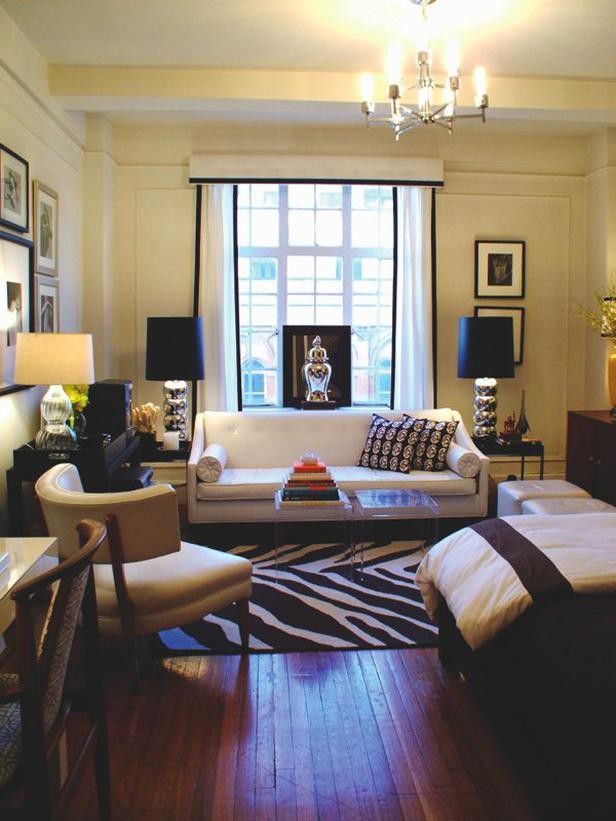 We have got used to the fact that the window area may and needs to be decorated with colourful blinds. We've got so much accustomed to this thought that we've actually forgotten about white tulle and light flying apart blinds. Actually, they will make the space of your apartment brighter and lighter. Besides, it will look as if the apartment is more spacious.
5. "Splashes" of bright colours.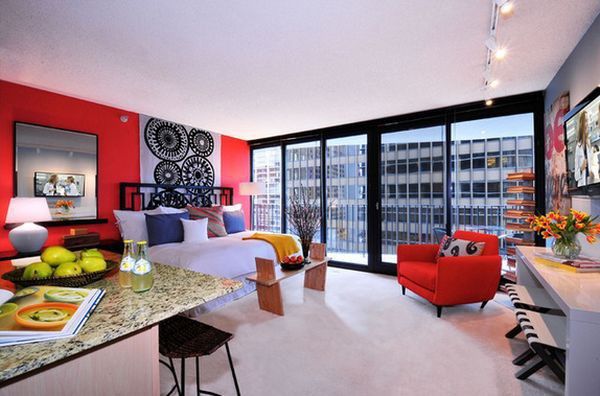 Many people think that bright colours make a room look narrower because it looks uncomfortable and plateresque. Actually, this is exactly these small details that look especially impressive if you do not overdo with them. Look through the reviews of those people that have already tried using bright details in the interior. For sure, you'll get inspired.
6. is it necessary or not?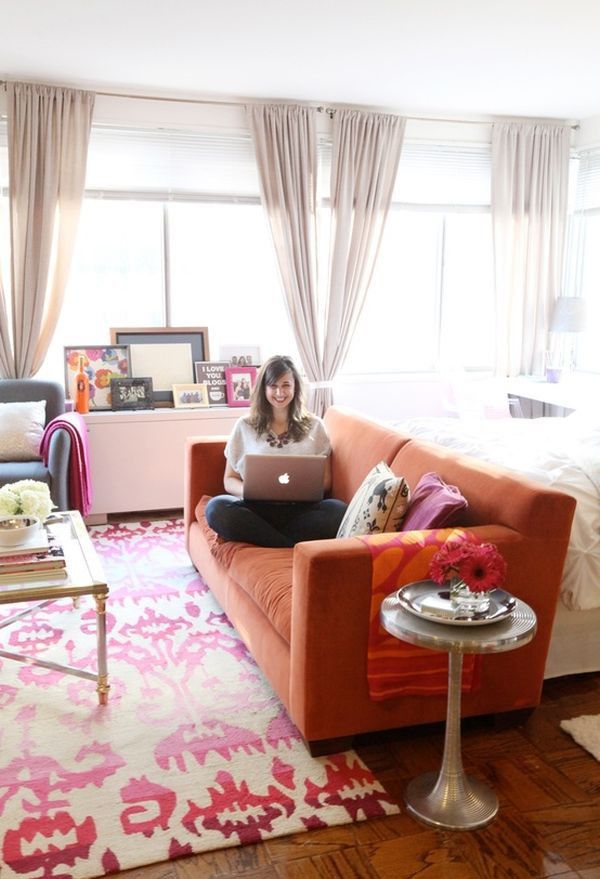 Such elements of an apartment as, for example, a desk or even having a small office set at home are quite comfortable. However, you should think of whether you really need it. The thing i9s that all these things require a lot of space. You may buy a comfortable sofa for your living room area and work there. Of course, you also need to buy a small table for your laptop.
7. Black and white.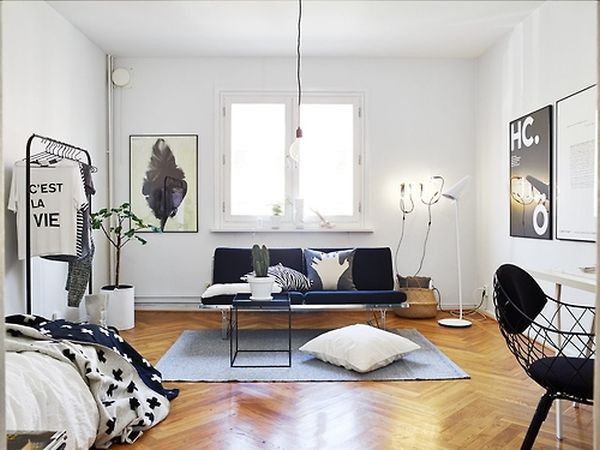 Monochromic colours look great in the interior of a studio apartment. This is an ideal palette of colours for an apartment of a busy citizen that doesn't like having too much unnecessary things and details in the place where he lives. If you wish, you may make your apartment look less strict if you use soft bright colours.