How To Cook Trout
July 5, 2016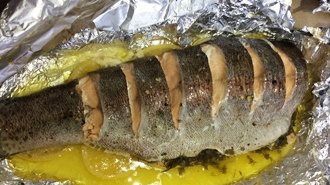 The trout baked in the foil retains all its juices during cooking, which makes it very juicy and tender. The recipe for this dish is simple and does not require much time and a lot of skills in the culinary business.
In this recipe, trout is baked in the foil in one piece. For the preparation of this dish it is better to give preference to fresh trout, and not frozen, because when frozen it loses some of its flavor.
Ingredients:
a whole trunk of trout: 1 pc.;
lemon: 1 pc.;
butter: 100 gr.;
dill: 1 bunch;
parsley: 1 bunch;
coriander: to taste;
salt: to taste;
black pepper: to taste.
Step By Step Recipe Of Trout Baked In The Foil
Step 1. Take all the ingredients from the list above.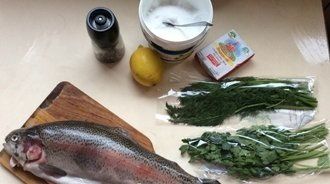 Step 2. Clean the trout trunk of scales and innards, remove the head and fins. Wash the trunk under the running water and give it a little dry.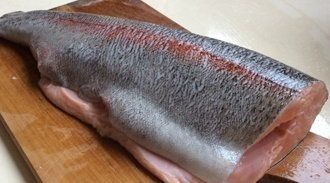 Step 3. Prepare the filling for the trout. Wash and chop dill and parsley.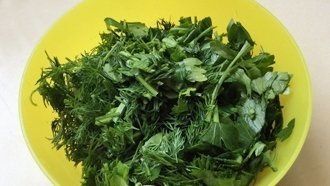 Step 4. Cut the butter into square pieces of about 3-4 cm wide and about 0.5 cm thick, and put the pieces in the freezer.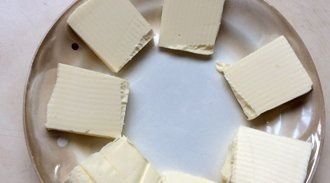 Step 5. Cut a lemon into two halves. One of them we put aside. And from the second one we squeeze the juice and rub it into our trout on all sides and inside.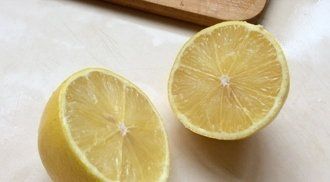 Step 6. Rub the fish with salt and pepper, and then fill it with chopped herbs and coriander. We leave it in such a form to marinate for 10-15 minutes.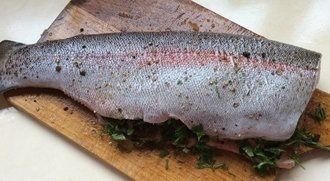 Step 7. Turn on the oven to heat up to 180 degrees. We put the foil on a baking tray in two layers. The foil should be of such size that the fish can be completely wrapped up in it.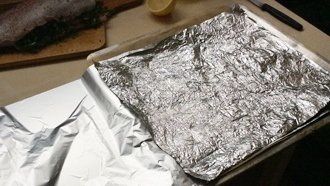 Step 8. Now we take the remaining half of the lemon and the cut it into rings. The lemon rings are laid on the foil. Then we put our marinated fish on the lemon. The lemon under the fish will give the acidity and will prevent the adhesion of the fish to the foil.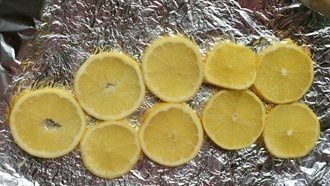 Step 9. On top of the fish we make several oblique cuts and insert into each cut 1 piece of butter.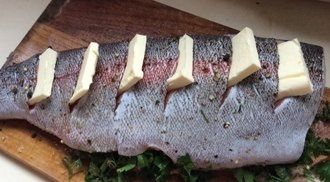 Step 10. Wrap the trout in the foil so that the juice does not leak on a baking tray.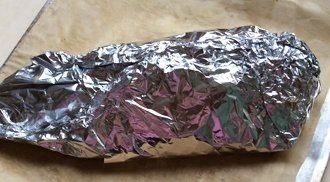 Step 11. We put the baking tray with our trout in a preheated 180 degree oven and bake for 30-40 minutes.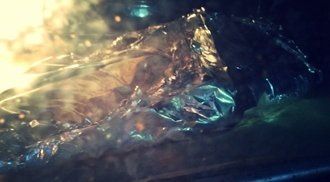 Step 12. The trout baked in the foil is ready! Bon Appetit!