How To Cook A Lamb Leg
July 6, 2016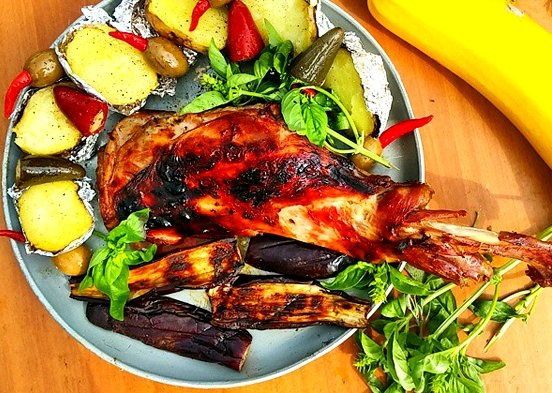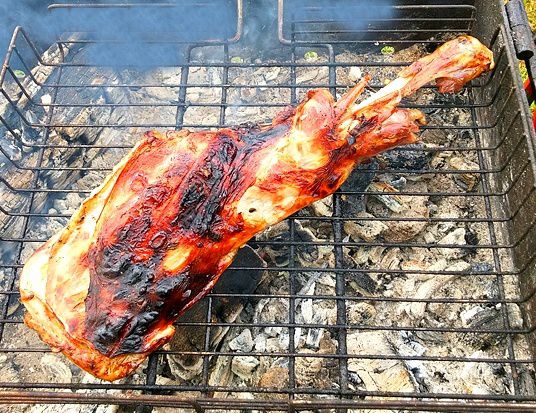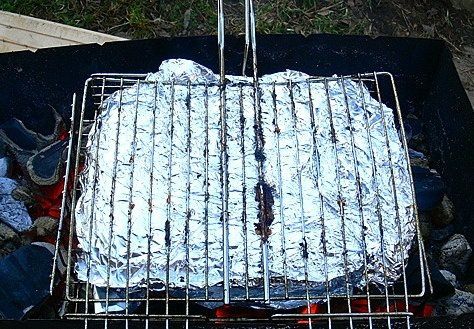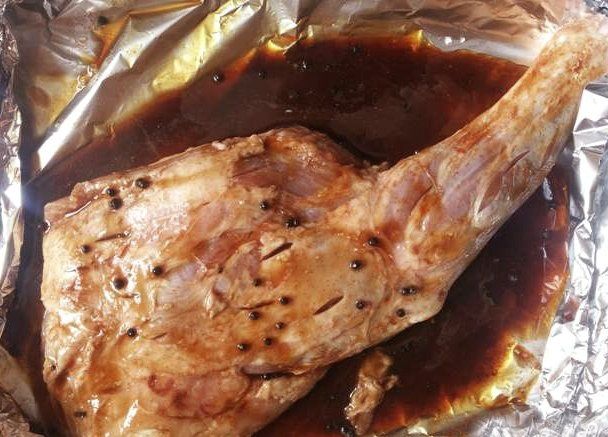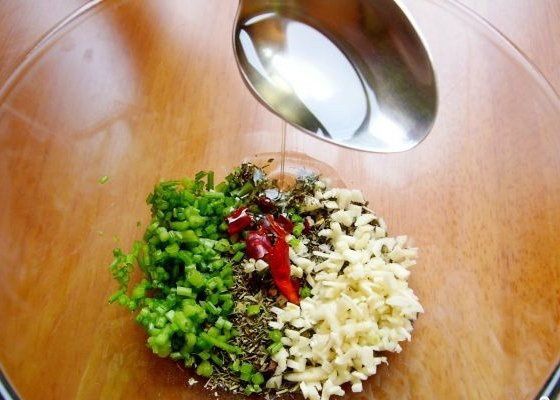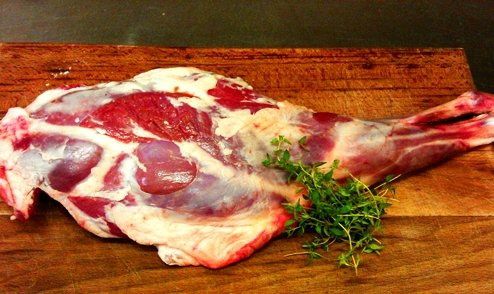 Lamb is a great kind of nutritious meat. It is best cooked on an open fire. Then the peculiar smell, which many do not like, disappears. With the smoke all this disappears somewhere. Only an incomparable aroma of roasted shashlik remains!
Ingredients:
lamb leg - 1 pc.;
garlic - 3 cloves;
onion - to taste;
greens - to taste;
salt, pepper, spices - to taste;
red wine - 1 glass.
How To Cook
1. To begin with, before you go on a picnic, you need in advance to marinate our future shashlik of a lamb leg. You can take any of the lamb carcass. The principle is approximately the same. I took the lamb leg.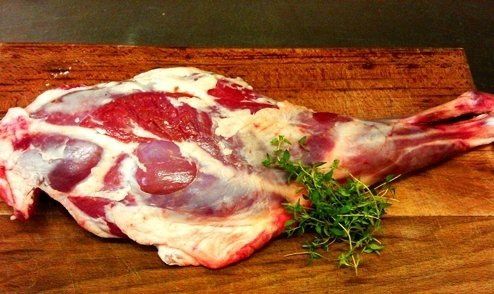 2. We prepare the spices. Cut finely garlic, onion and greens. Add spices, salt and pepper. Pour a spoonful of olive oil, although it is not necessarily.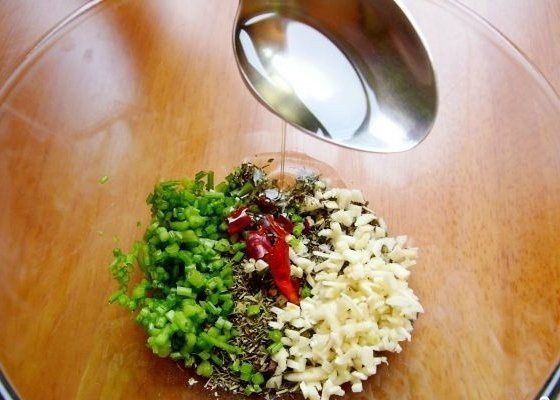 3. We take the foil. Put a lamb leg on it: I'm going to marinate it right in the foil. In it I will bake it. I pour a glass of red semi-sweet wine. Rub the spices on the leg. Carefully wrap it in the foil, so much so that the marinade should not leak, but remained inside. And that's it, you can take it to a picnic.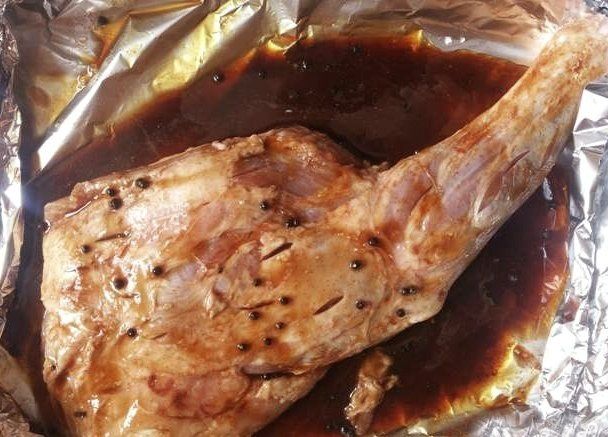 4. By the way, there, in the foil to the leg you can put a variety of vegetables. They will excellently roast on the coals with the meat. And they will have a matchless taste! Put it all on the grill and secure over the barbecue. It must roast half an hour on either side. The coals should be hot.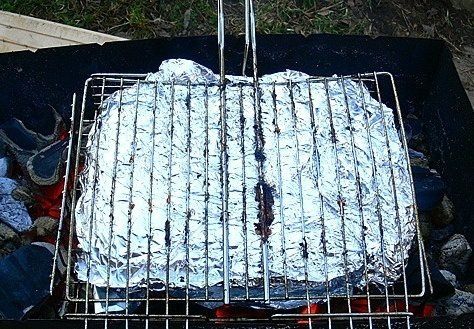 5. An hour later, we take the leg and fry it open. Vegetables can also be roasted. Then an appetizing crust appears on meat and vegetables.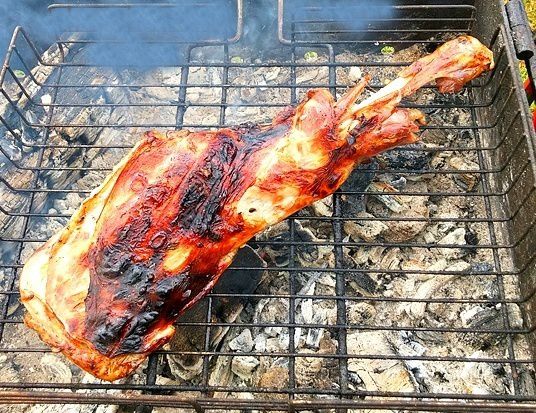 6. After 10-15 minutes, remove everything from the heat and spread on a dish. The appetizing lamb leg is roasted from the inside and is covered with a crust on the outside.