How To Cook Risotto
July 6, 2016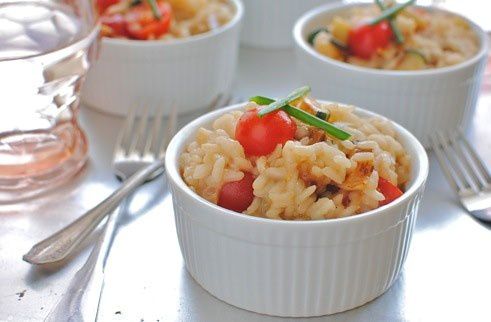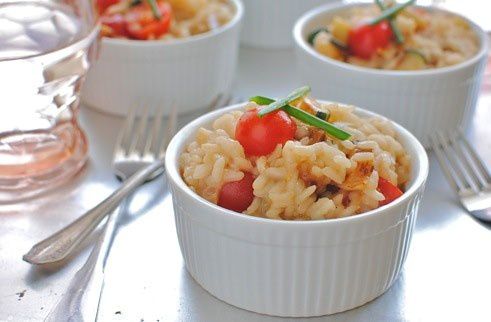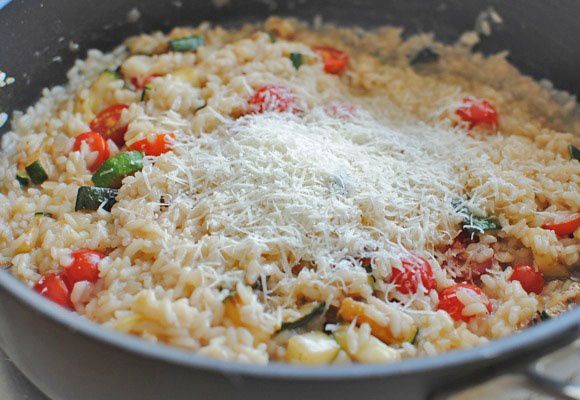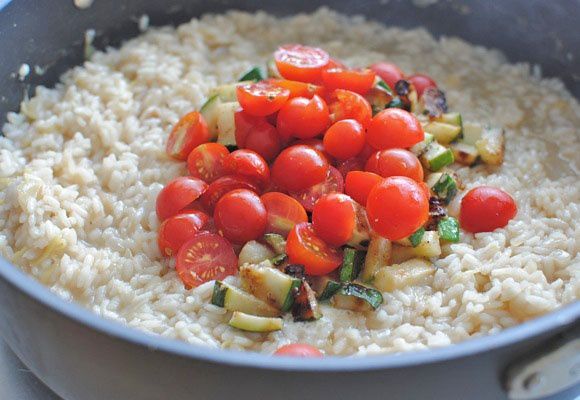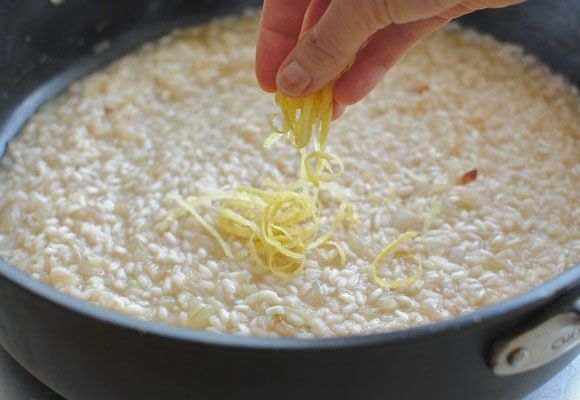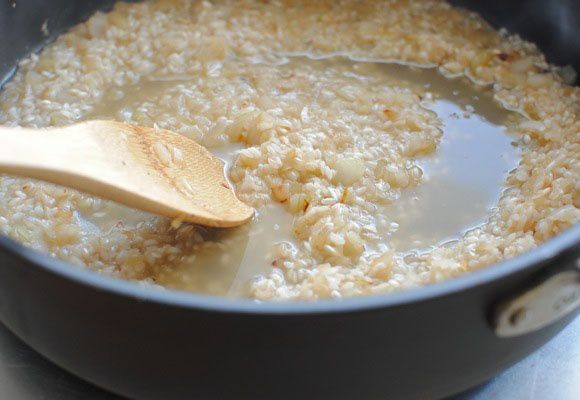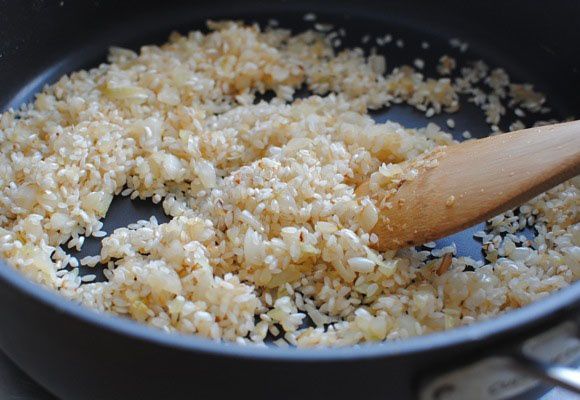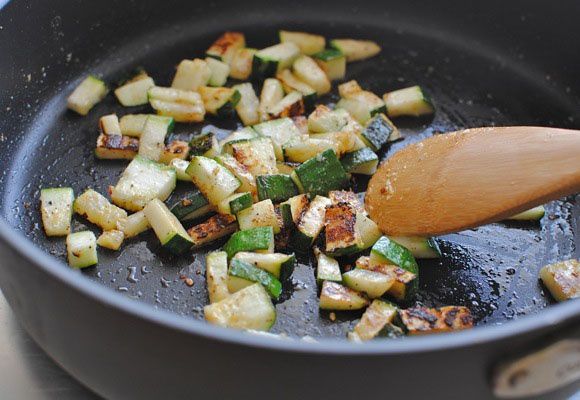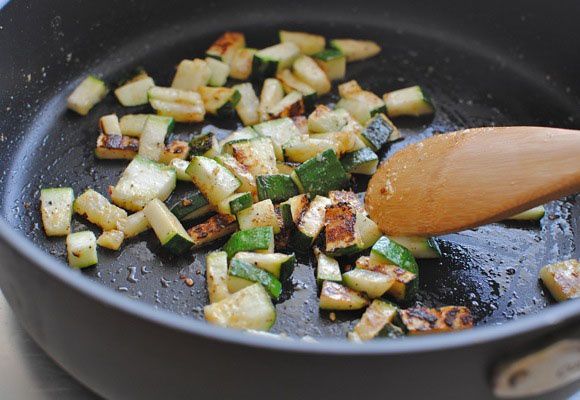 The main plus of risotto is that you can prepare it with the favorite ingredients. You like meat - put chicken in risotto and if you prefer vegetables - just add marrows and tomatoes. If you like Italian cuisine and, in particular risotto, I offer you to try this vegetarian recipe of cooking risotto with marrows and tomatoes. It is a remarkable dish for summer and autumn seasons, however, it is possible to make risotto with marrows and tomatoes at home in all seasons of the year. The taste of such dish is just tremendous, I am sure, all of your family will appreciate it.
Ingredients:
rice "Arborio" - 1 glass;
vegetable broth - 4 glasses;
onion - 1 piece;
lemon - 1 piece;
zucchini - 1 piece;
cherry tomatoes - 250-300 gr.;
dry white vine - 1/3 glass;
grated parmesan - 1/3 glass;
vegetable oil - 4 tbsp (table spoon);
green onion - to taste (for serving);
black ground pepper - to taste;
salt - to taste.
How To Cook
At the beginning we warm a little vegetable oil in a frying pan and we put in it cut in cubes marrow. We fry zucchini to a golden crust, and then we put it to a plate.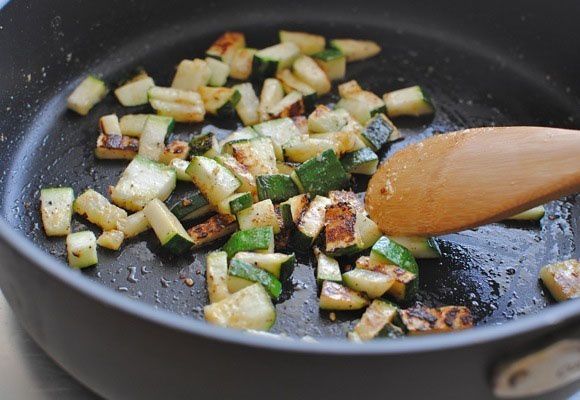 Then we grind onions, add a little more oil in a frying pan and fry onions till golden color. After that we pour out rice in a frying pan, fry it with onions, slowly stirring, for 1-2 minutes.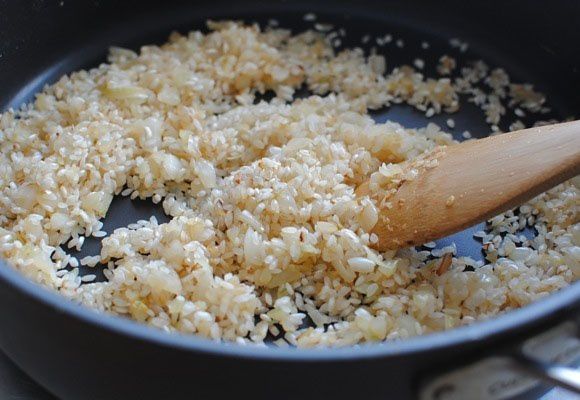 After a while we pour in wine in a frying pan, rice quickly enough absorb it. Further you should add 0,5-1 glass of broth and continue to cook rice on slow fire, adding in process of liquid absorption half of glass of broth.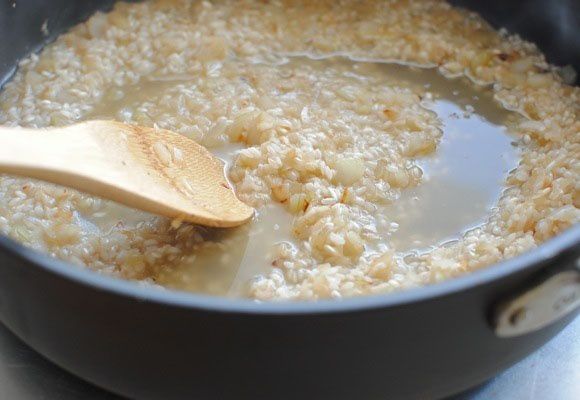 When rice is half ready, it is necessary to add dried lemon.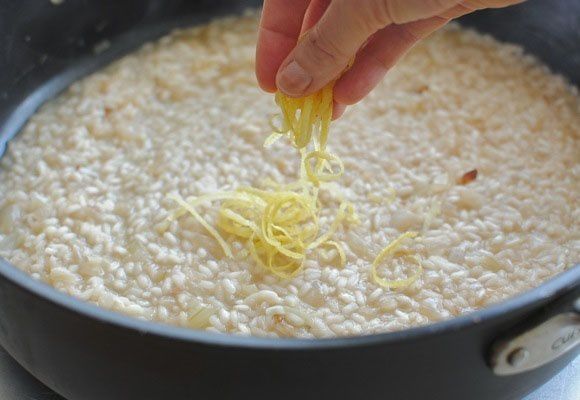 Approximately in half an hour rice has to be ready, but it is better to taste it for sure. So, in cooked rice we pour in the remained oil, add cherry tomatoes, marrow, 2 tablespoons of lemon juice, fresh ground pepper and salt to taste. We mix everything, we warm up the dish and we remove from fire.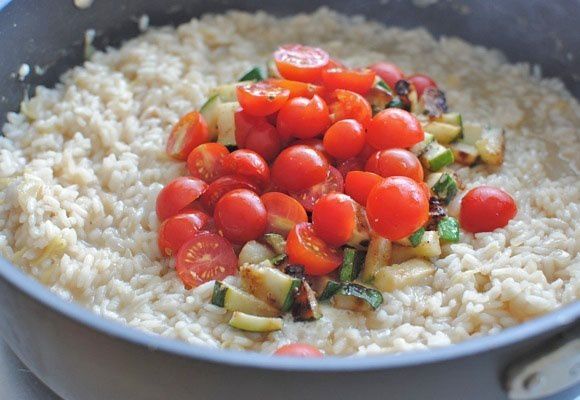 At the end we sprinkle grated Parmesan on risotto.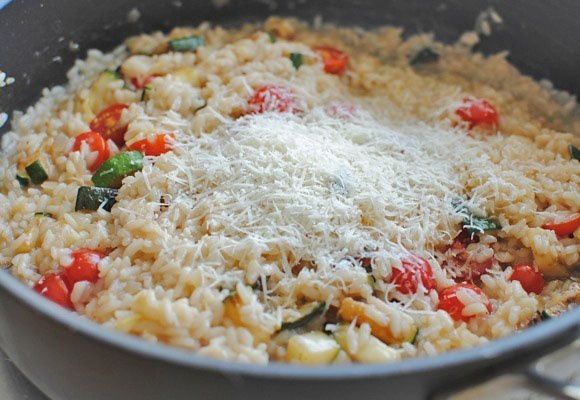 We put it on plates, decorate with green onions and we serve to a table. Bon Appetite!