How To Cook Pizza
June 24, 2016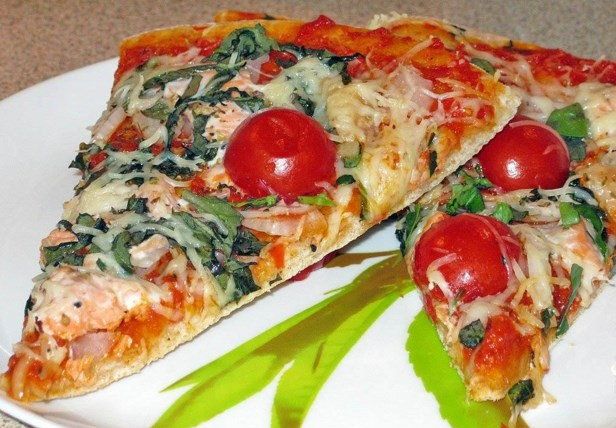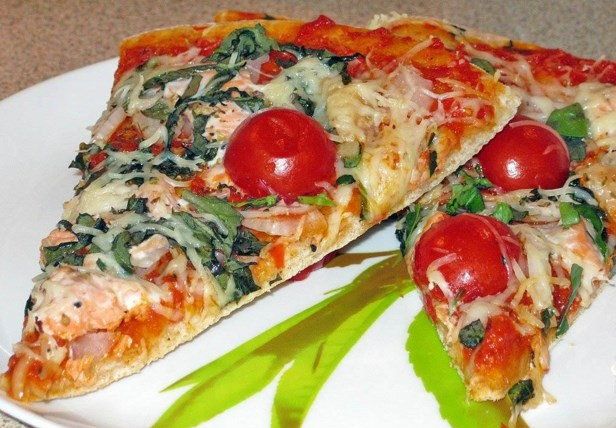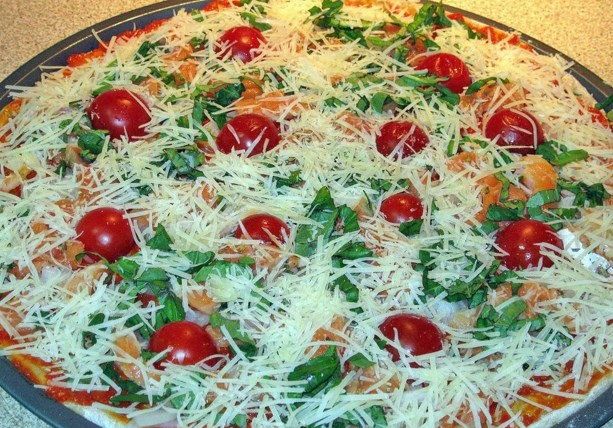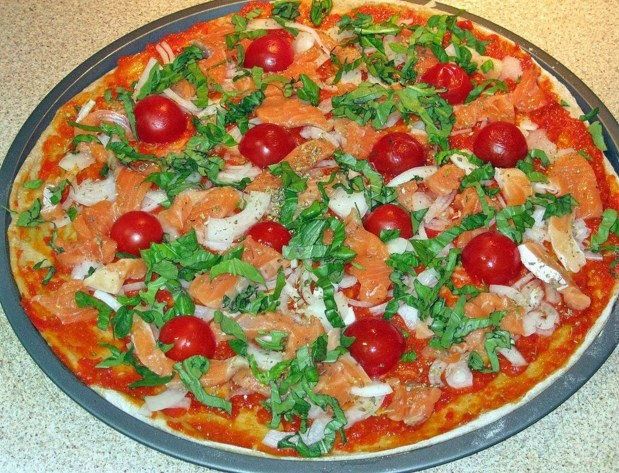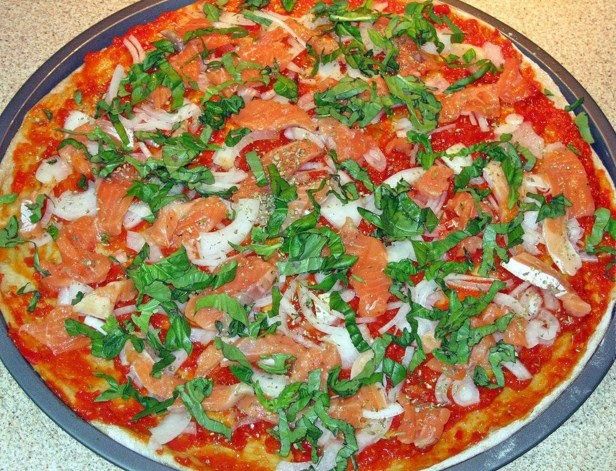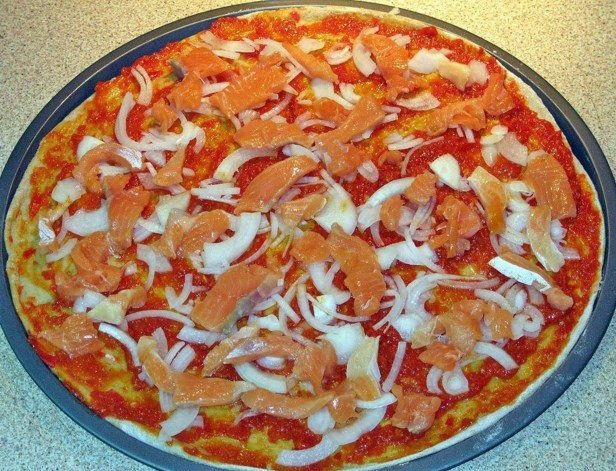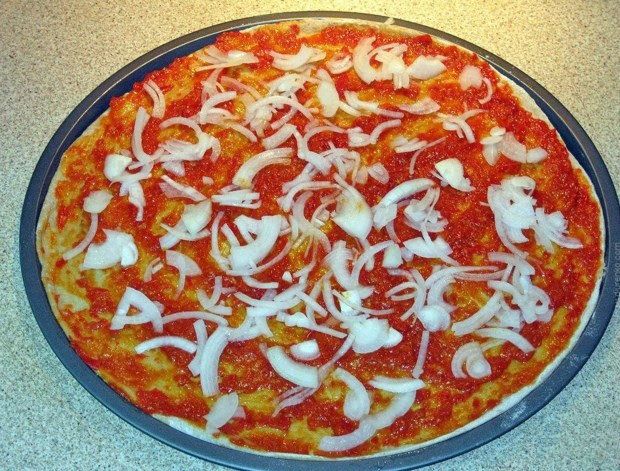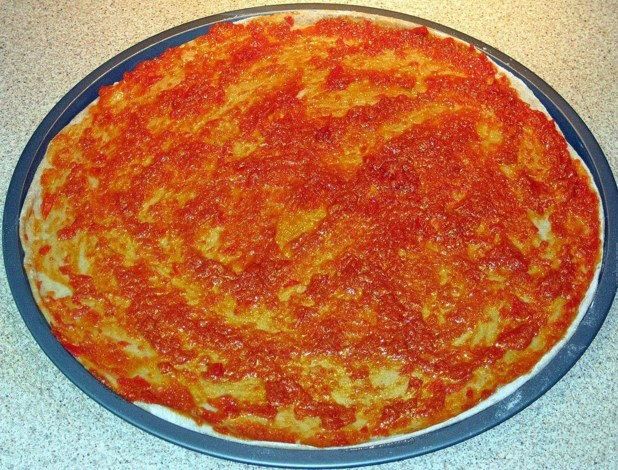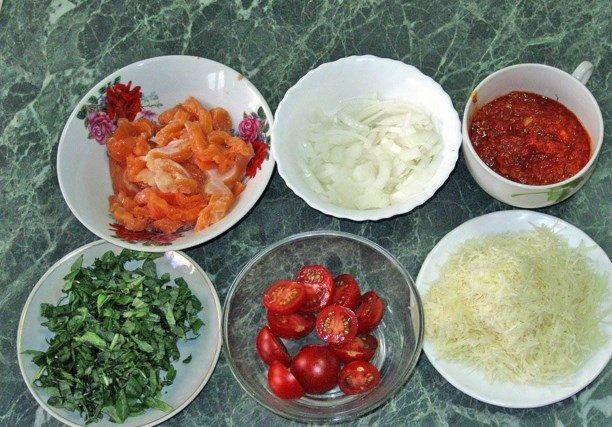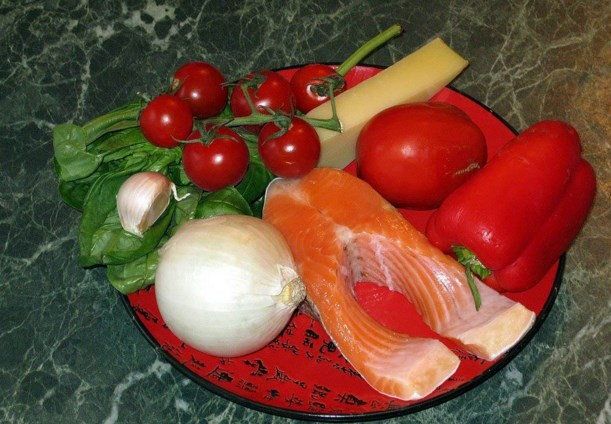 Here is a recipe of a wonderfully delicious and easy to cook pizza for you and your friends - just the kind of food you need for a get-together! I recommend cooking a pizza with salmon on all occasions!
Ingredients:
Smooth flour — 1 glassful;
Coarse flour — 1 glassful;
Salt — 2 pinches;
Sugar — 2 teaspoonfuls;
Eggs — 1 pc;
Yeast — 5 grams;
Olive oil — 3 tablespoonfuls (for dough);
Salmon — 150-200 grams;
Sweet basil — 2 pcs;
Olive oil — 3 tablespoonfuls (for filling);
Parmesan — 50 grams;
Tomatoes — 1 pc;
Cherry tomatoes — 5-6 pcs;
Onion — 1 pc;
Garlic — 1 clove;
Red bell pepper — 1 pc;
Grape vinegar — to taste;
Spices — to taste.
Dough Recipe
Mix coarse and smooth flour, add yeast powder, sugar and salt. Take some main water and heat it to room temperature (or up to 35 degrees). Mix the egg with olive oil, add water and pour this mixture into flour. Knead dough. Remember that it should be soft and not stick to hands. Leave the dough for 45 minutes.
How To Cook
Prepare all the ingredients for the filling.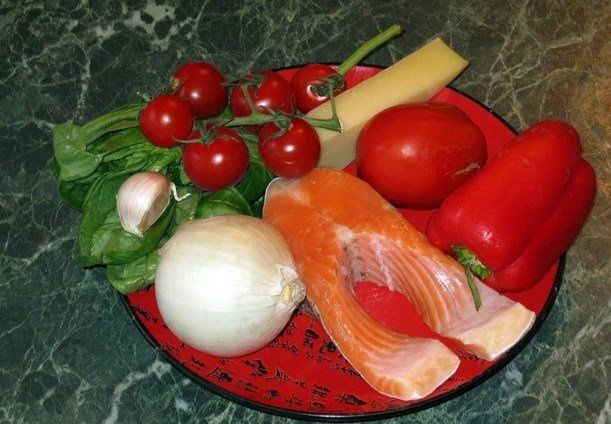 Cut fish into pieces, remove all bones. Cut cherry tomatoes in half and remove seeds. Marinate onion or just slice it into semi-circles. Cut the herbs and grate cheese. Use one tomato, pepper, garlic and spices to make paste (instead of ordinary tomato paste): scald the tomato, remove the tomato skin, cut bell pepper, add garlic and mill all the vegetable using a blender until you get a puree. Braise the puree with olive oil and spices until it gets thick. Let the sauce cool.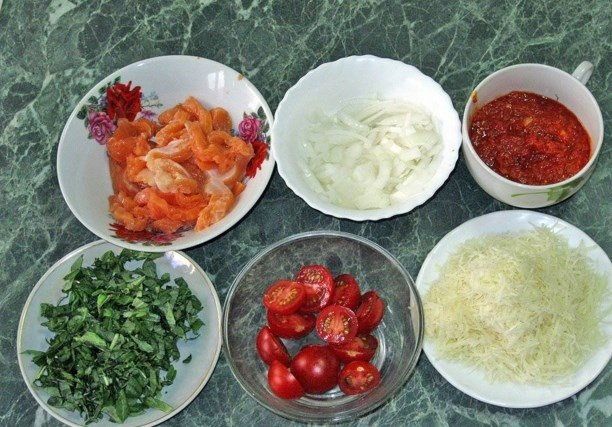 Our dough has already risen, so now you are to knead it once again and roll the dough. Put it into a casserole and shape the sides. Cover dough with lots of sauce.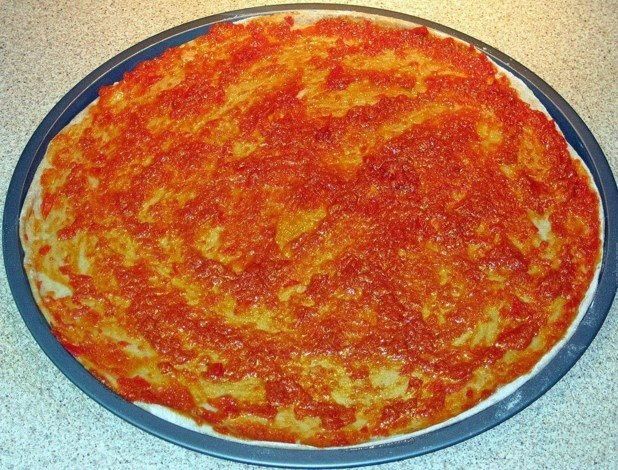 Place onion on the pizza. If you decided to marinate it, flush it beforehand.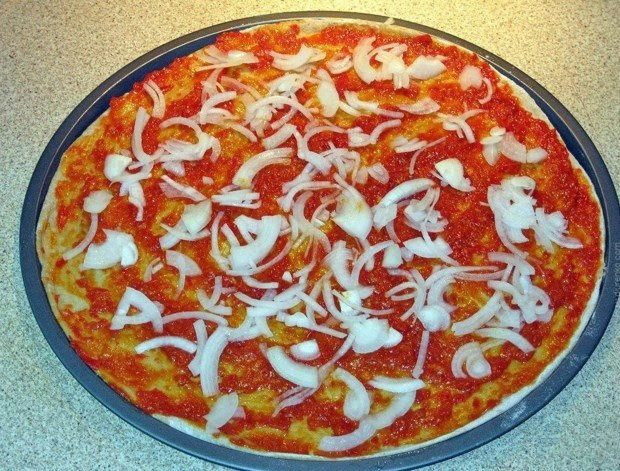 Add the fish.
Season with herbs and spices to taste.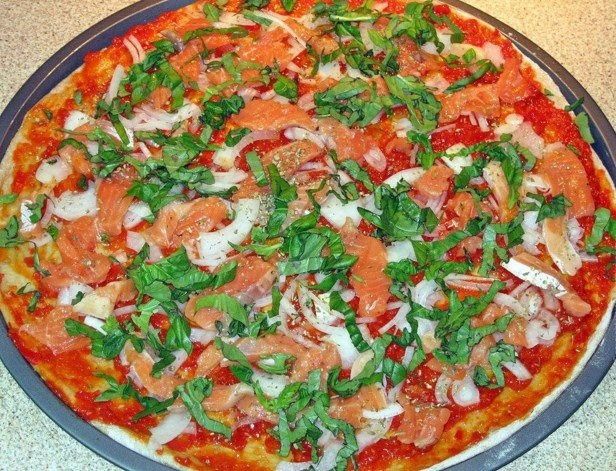 Spread cherry tomatoes evenly.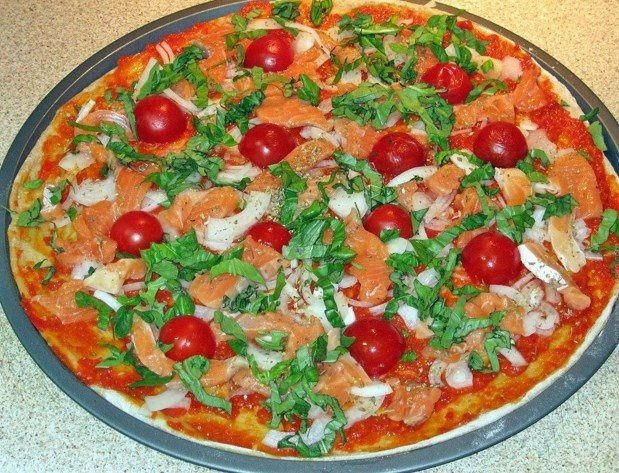 Add grated cheese. Bake the pizza in the over for 20 minutes at 200 degrees.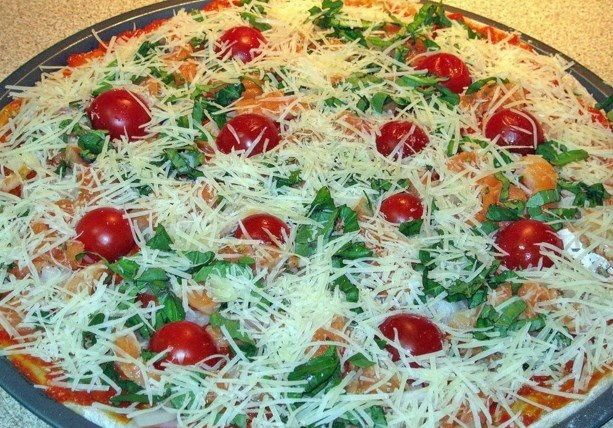 When our salmon pizza is ready, it tastes good and has wonderful smell. You can add more cheese before serving and cutting it.
Enjoy your meal!