How To Cook Duck
July 6, 2016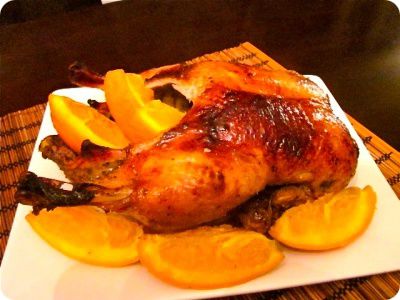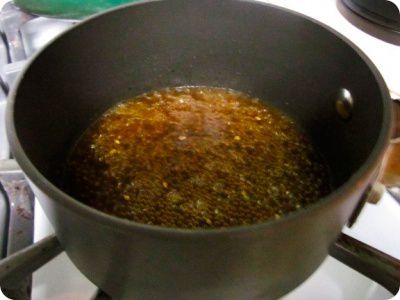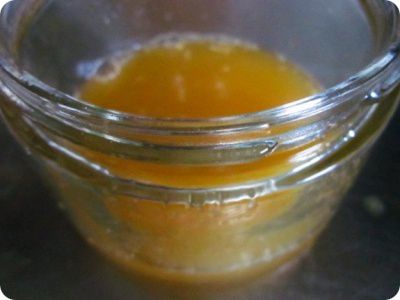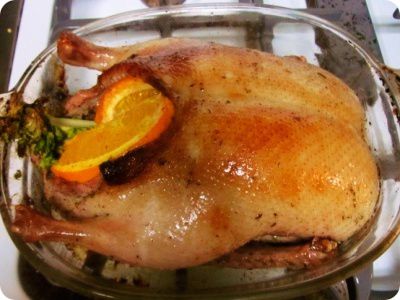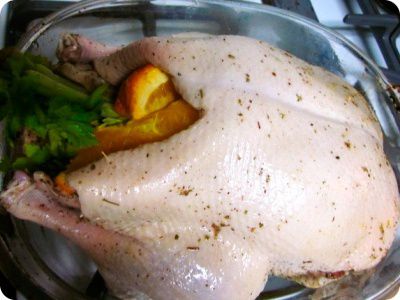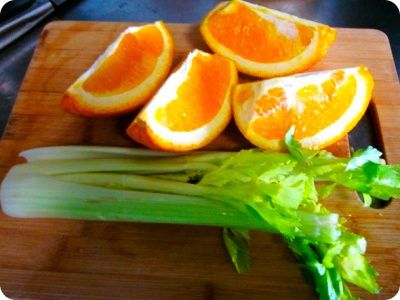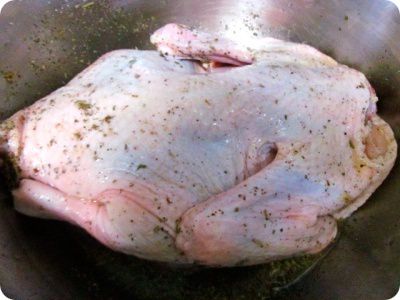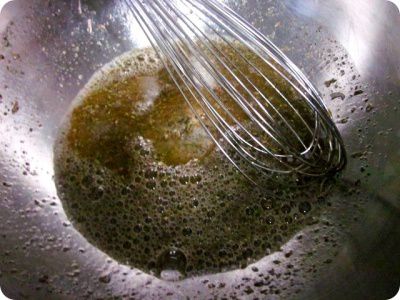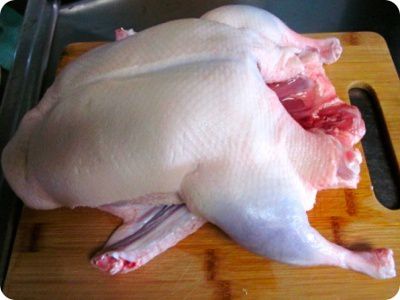 Duck baked with oranges turns out to be very tender and have a wonderful flavor. Due to the presence of oranges, your duck will taste great. Your guests will be unable to refuse eating it.
You'll need:
one duck;
one orange;
2 bunches of celery.
For the marinade you'll need:
orange juice squeezed out of one orange;
lemon juice squeezed out of one lemon;
salt;
black pepper;
herbes de Provence mixture;
10g. of sage;
20g. of olive oil.
For glaze sauce you'll need:
orange juice squeezed out of 1 orange;
40g. of sweet desert wine;
40g. of honey.
A step-by-step instruction on how to cook baked duck with oranges:
Step 1. Let's get the duck ready for the process of cooking. In order to do it we need to take the insides of the duck out, cut off the tail, get rid of the excessive fat, wings and feathers.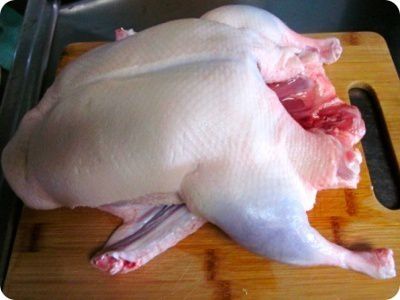 Step 2. We mix all the products for the marinade in a large plate.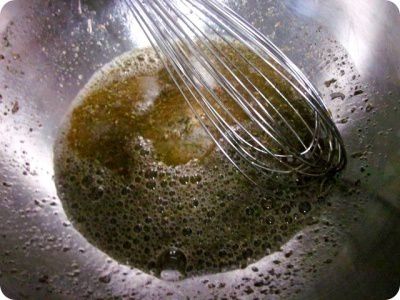 Step 3. Once you finish getting the duck ready, you need to put it into the prepared marinade and put it in the refrigerator. You need to leave it there for 5 or even more hours. However, you'll need to turn the duck over from time to time.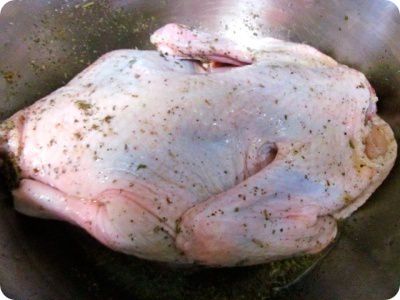 Step 4. We wash the oranges and cut them into quarters.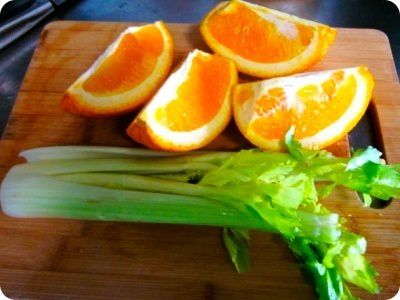 Step 5. We put the marinaded duck on the baking tray that we grease with olive oil beforehand. We put celery and quarters of the orange inside the duck.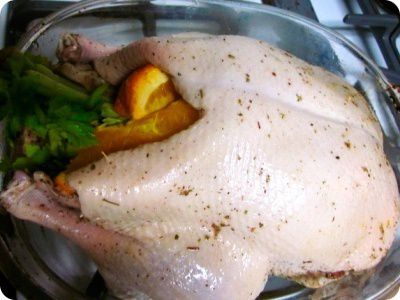 Step 6. We put the duck with orange inside it into the oven that is heated up to 190C. The appropriate time for baking is calculated the following way: 500g. are to be baked for half of an hour. Approximately half of an hour before the duck is ready, we need to sauce the duck with the juice that has emitted out of it. We do it every 15 minutes.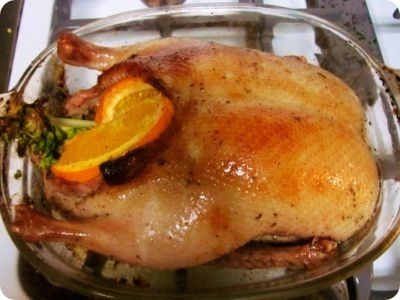 Step 7. We mix all the necessary products for glaze sauce in a separate bowl.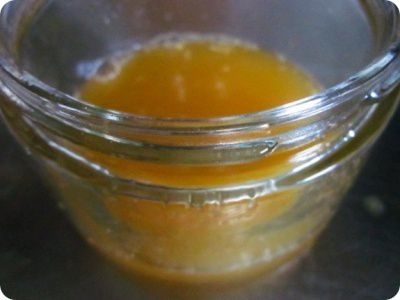 Step 8. We boil the sauce that we get in a small saucepan. We do it until the amount of the liquid in the saucepan gets 2 times smaller. The consistency of it should be very much like a syrup.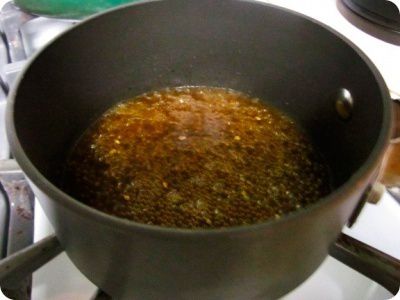 Step 9. We leave the ready duck with orange for 15 minutes. We take the celery out of the duck. We may throw it away now. We also take out the orange. We put the duck on a big beautiful dish and sauce it with the prepared glaze. We decorate it with quarters of the orange and serve the dish. Boiled rice and fresh salad made of vegetables will perfectly match as fixings to the duck.