How To Cook Cucumbers In Korean
June 26, 2016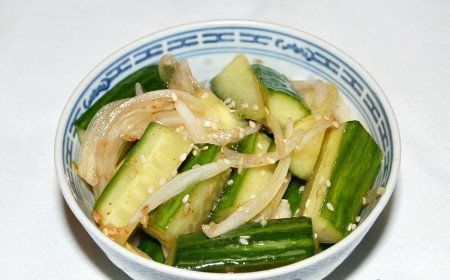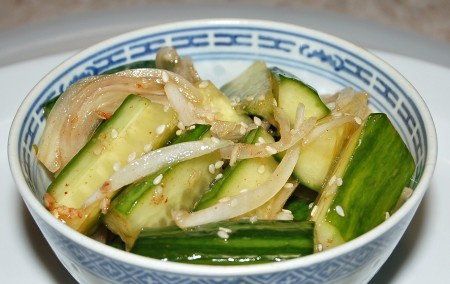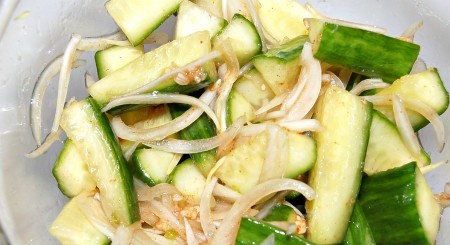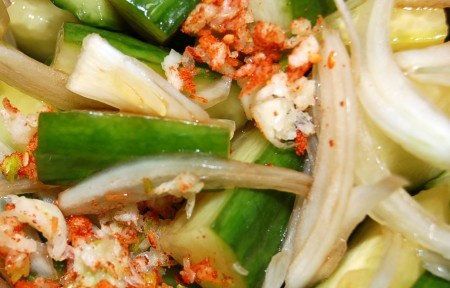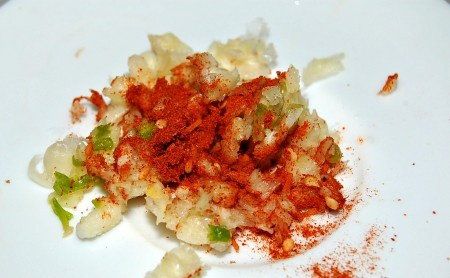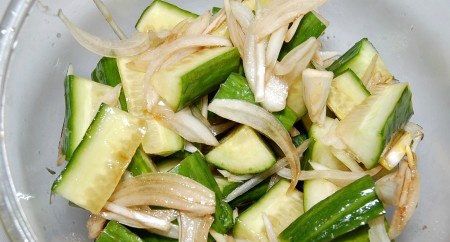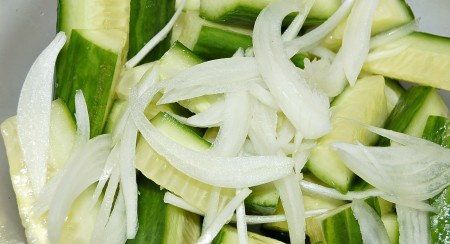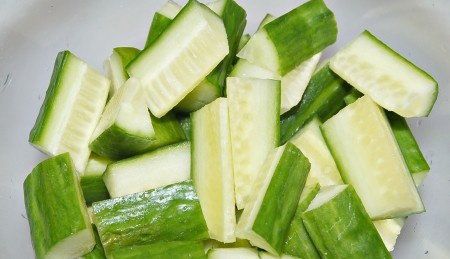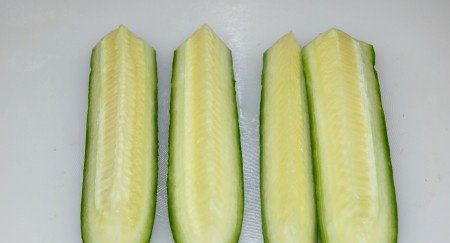 There is a great variety of Korean vegetable salads in the markets. One of the most popular salads is a cucumber salad in Korean. I prefer to make this dish at home and offer you a recipe of cucumbers in Korean. These cucumbers can be stored in the refrigerator for the whole week, and become even tastier. They can serve as a perfect appetizer for a festive table.
Ingredients:
1 kg /2.2 lb cucumbers;
1 pc onion (not necessary);
3 cloves of garlic;
1 tsp salt;
2 tbsp soy sauce;
2 tbsp vinegar;
1/2 tsp dry hot chili pepper (or to taste);
5 tbsp sesame oil;
1 tbsp sesame seeds;
sugar to taste.
Method Of Cooking
First, cut the cucumbers lengthwise in quarters.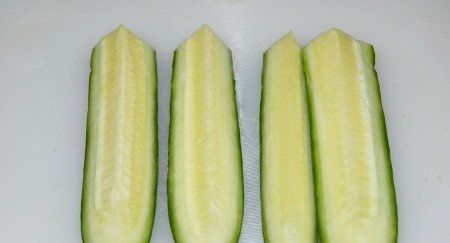 You can also cut the cucumbers lengthways and then across. The slices should be about 3 cm (1.2 inches). Put the cucumbers in a bowl, add salt, mix and leave for 30 minutes.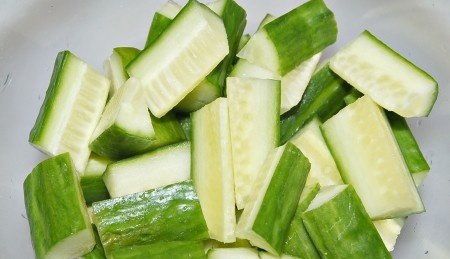 After 30 minutes, drain the water. Cut the onion (if you use onion) and add to the cucumbers.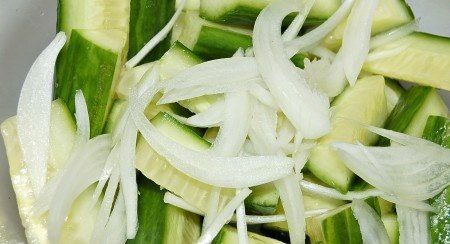 Add the soy sauce, vinegar and sugar (if you use sugar). I make without sugar.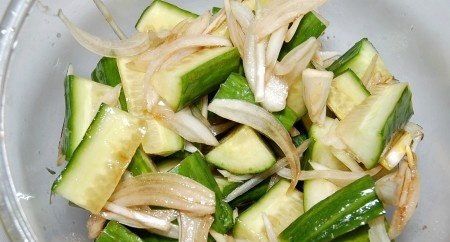 Mix the pressed garlic and chili pepper.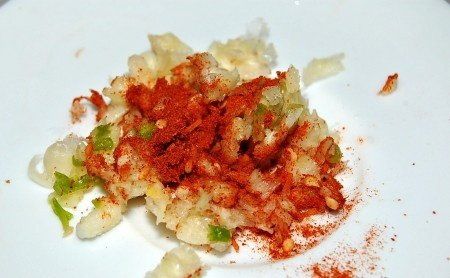 Add the mixture to the cucumbers.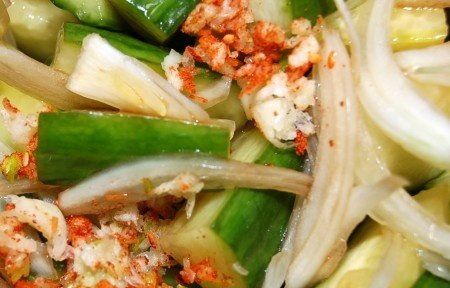 Heat the sesame oil in a small frying pan and pour the hot oil over the mixture of chili pepper and garlic. Mix it well again.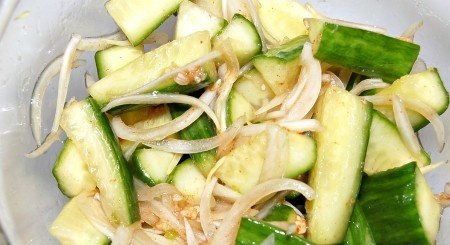 Scatter the sesame seeds over the top. For good flavor, fry the sesame seeds in a dry pan for 5 seconds (they darken quickly and may burn). The cucumbers in Korean are ready.