DIY Swiss Cheese Leaf Soaps
March 29, 2017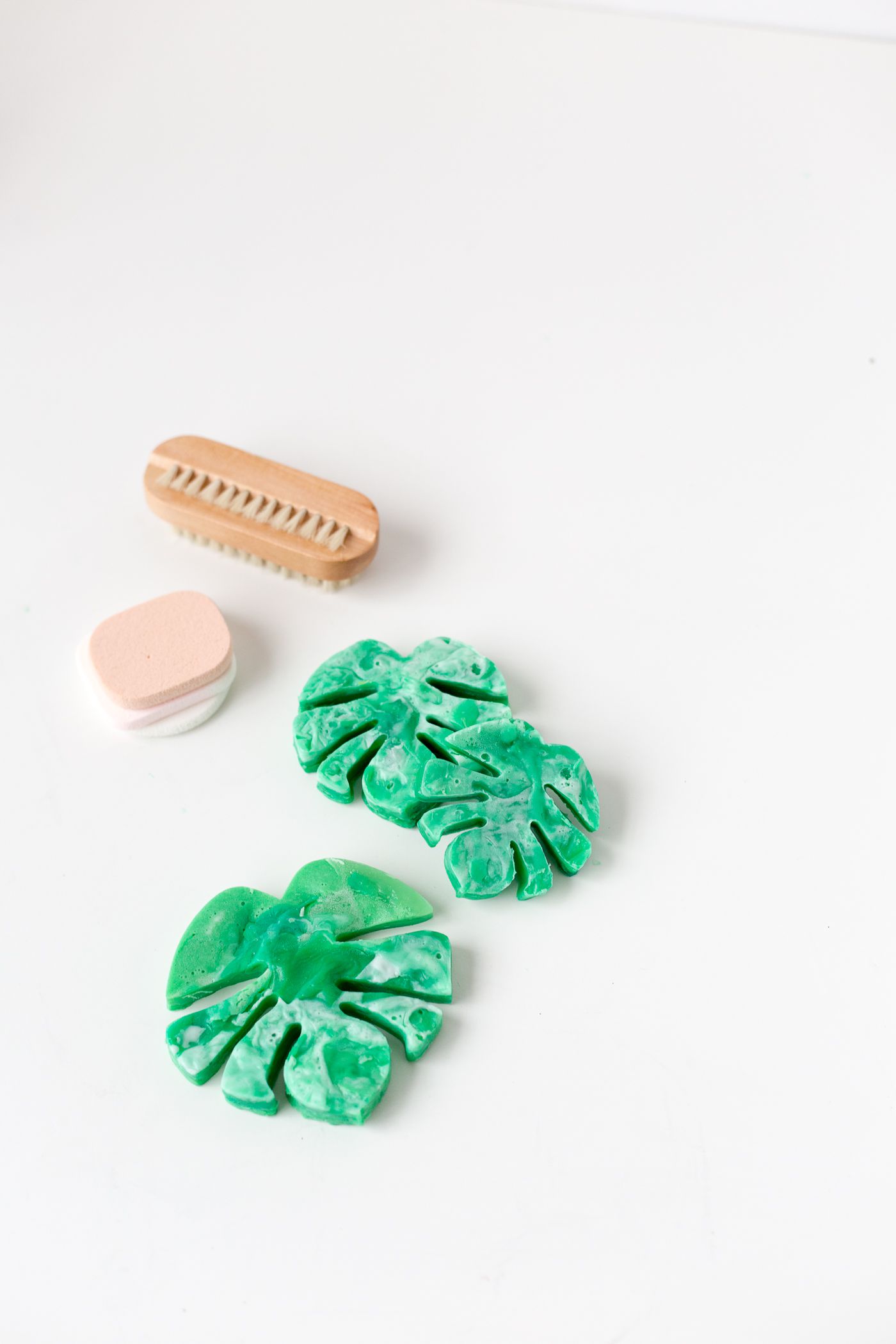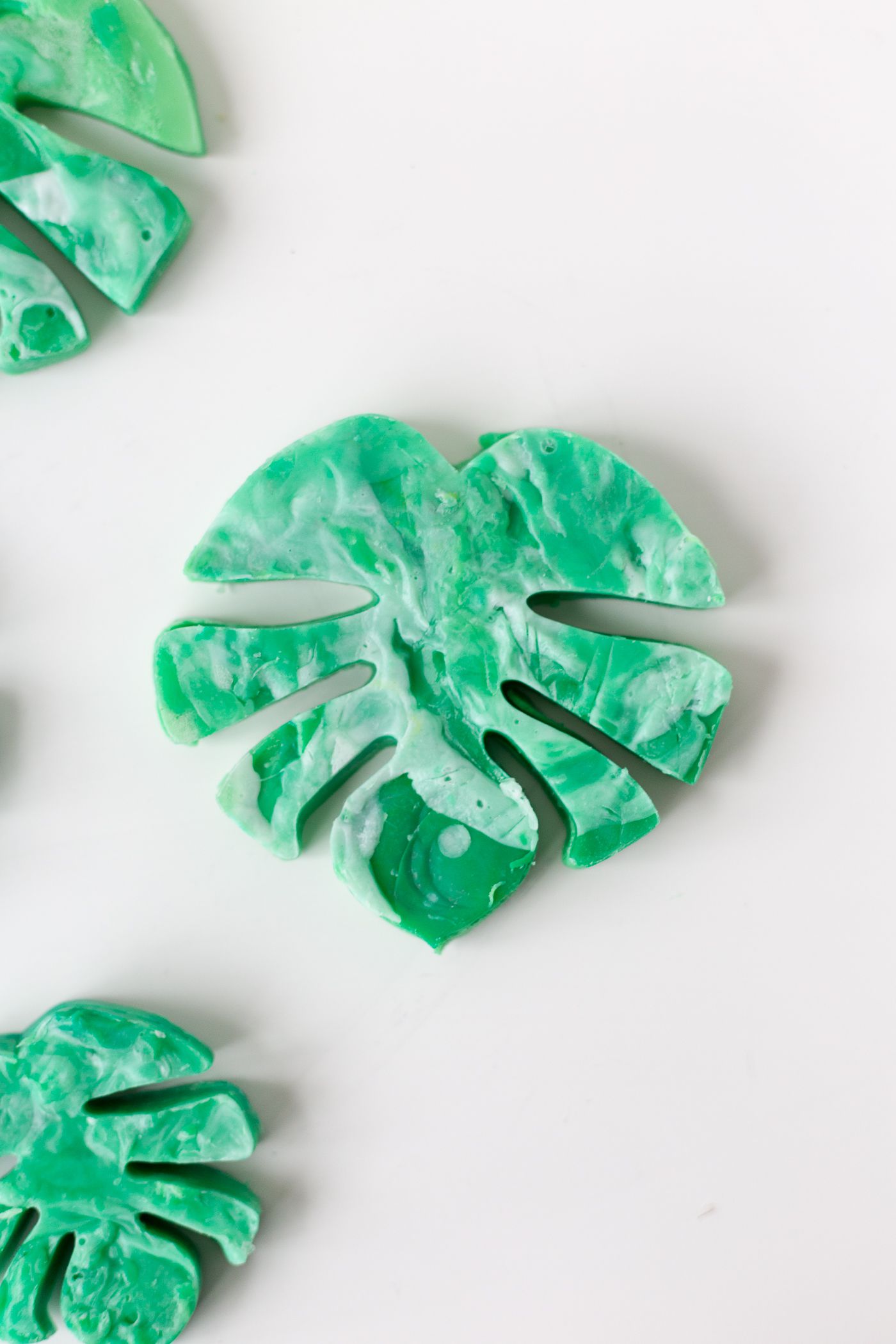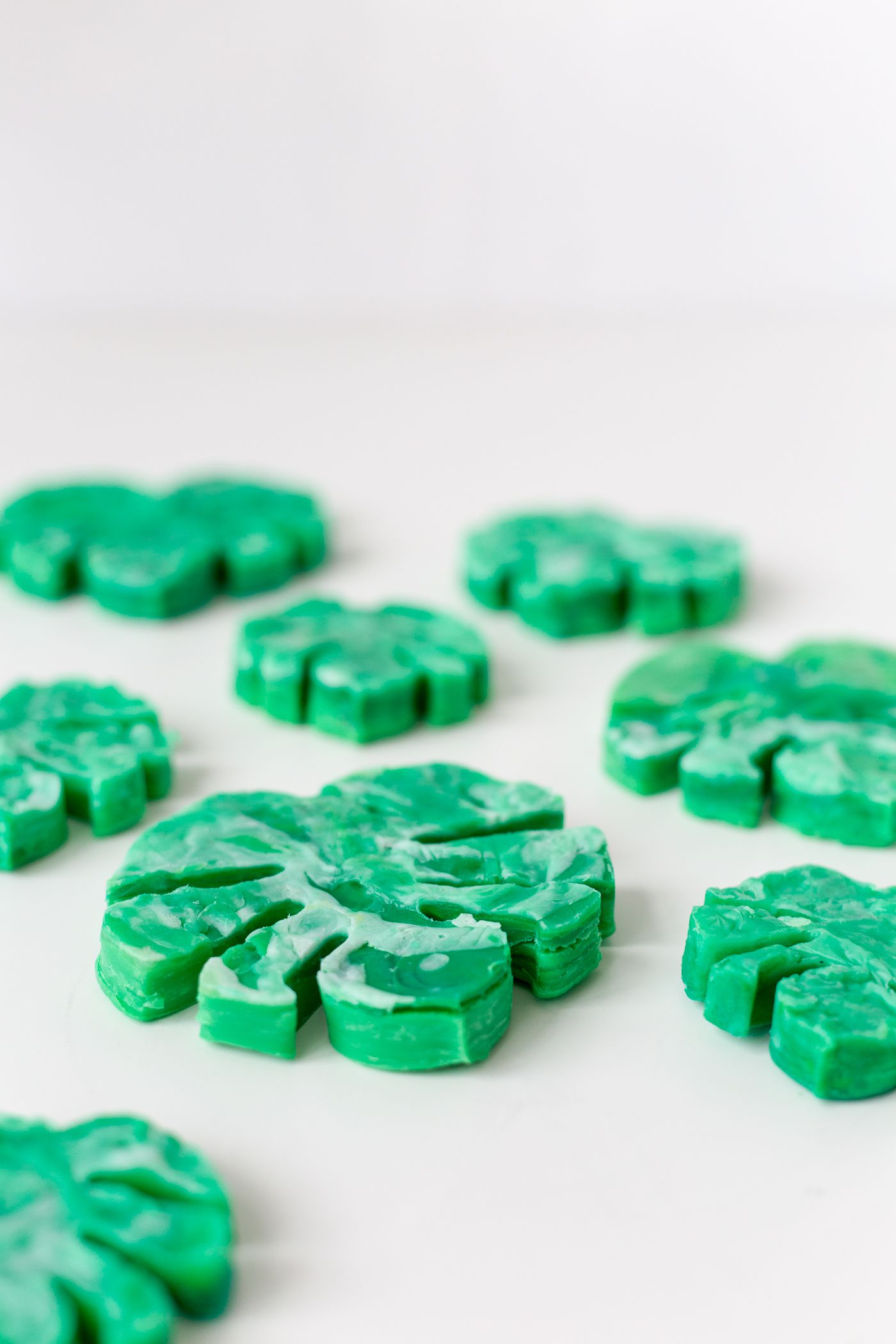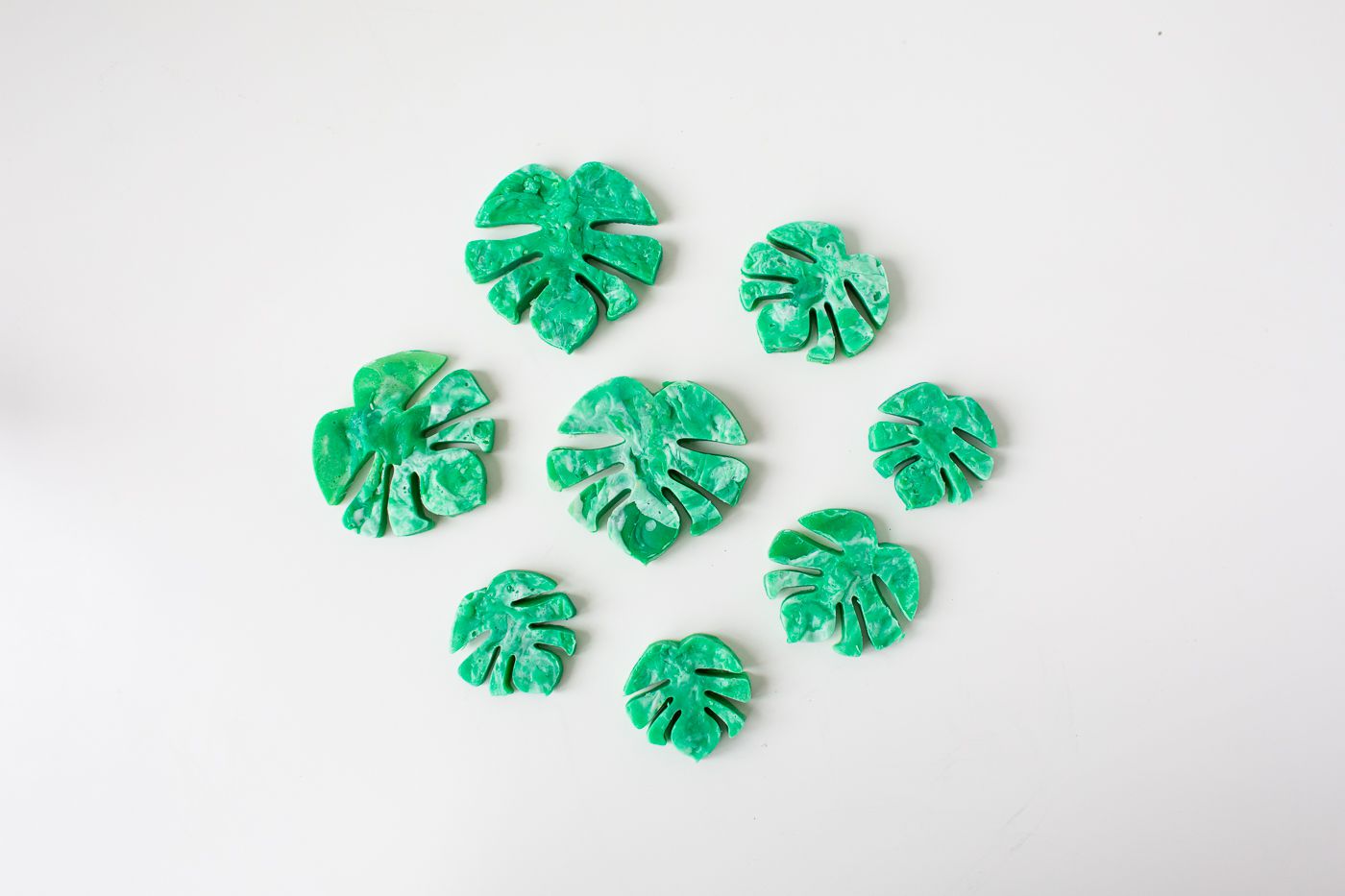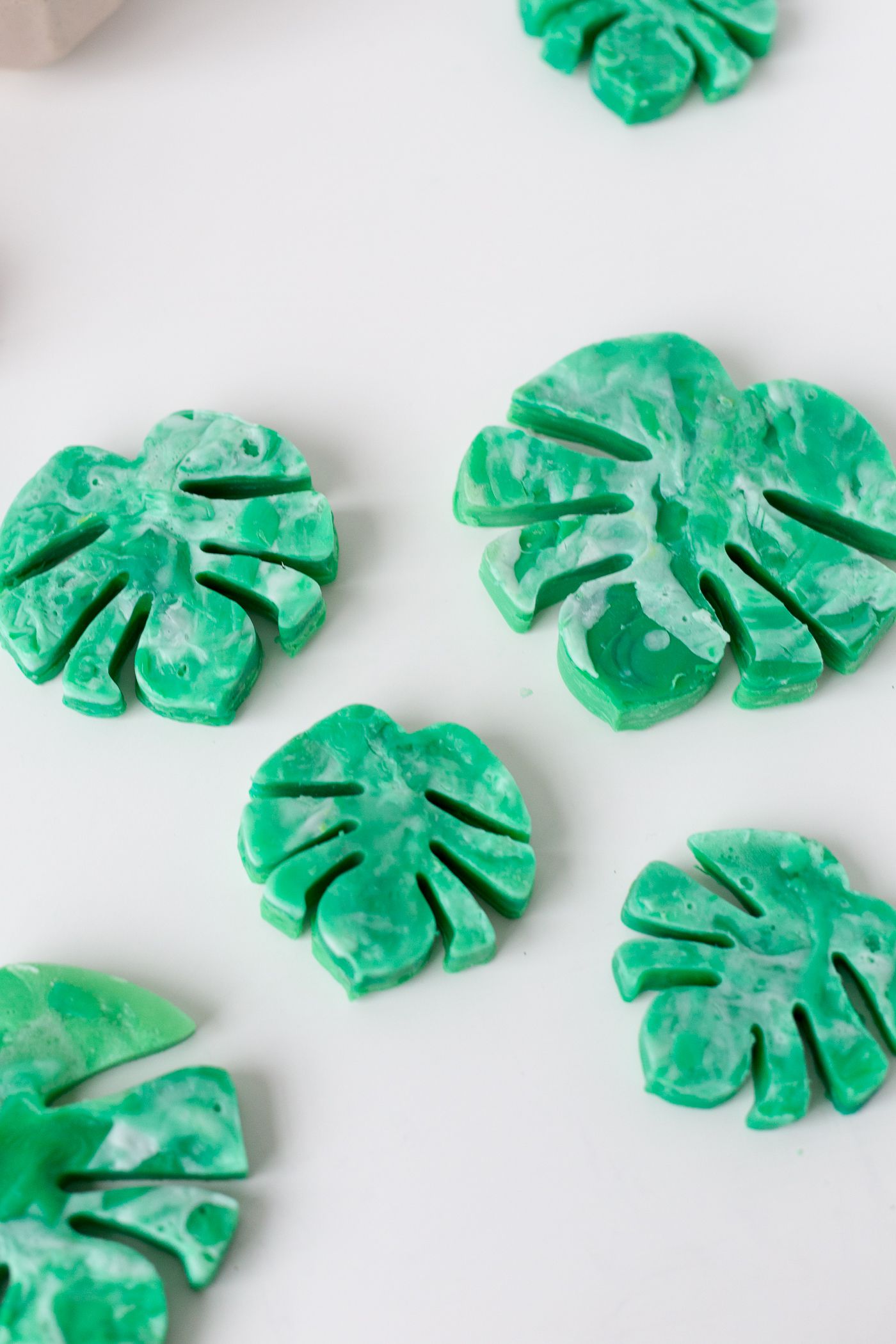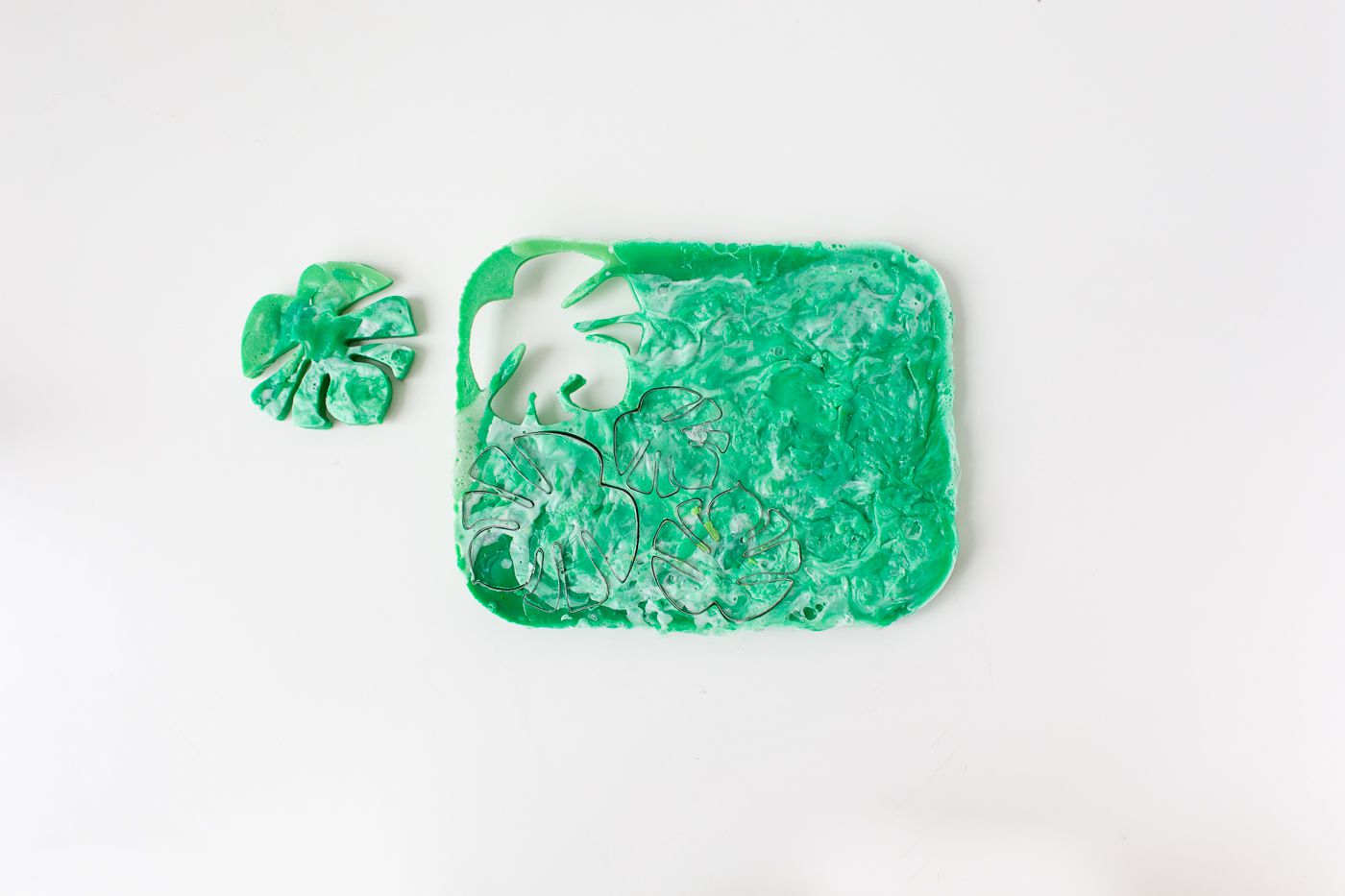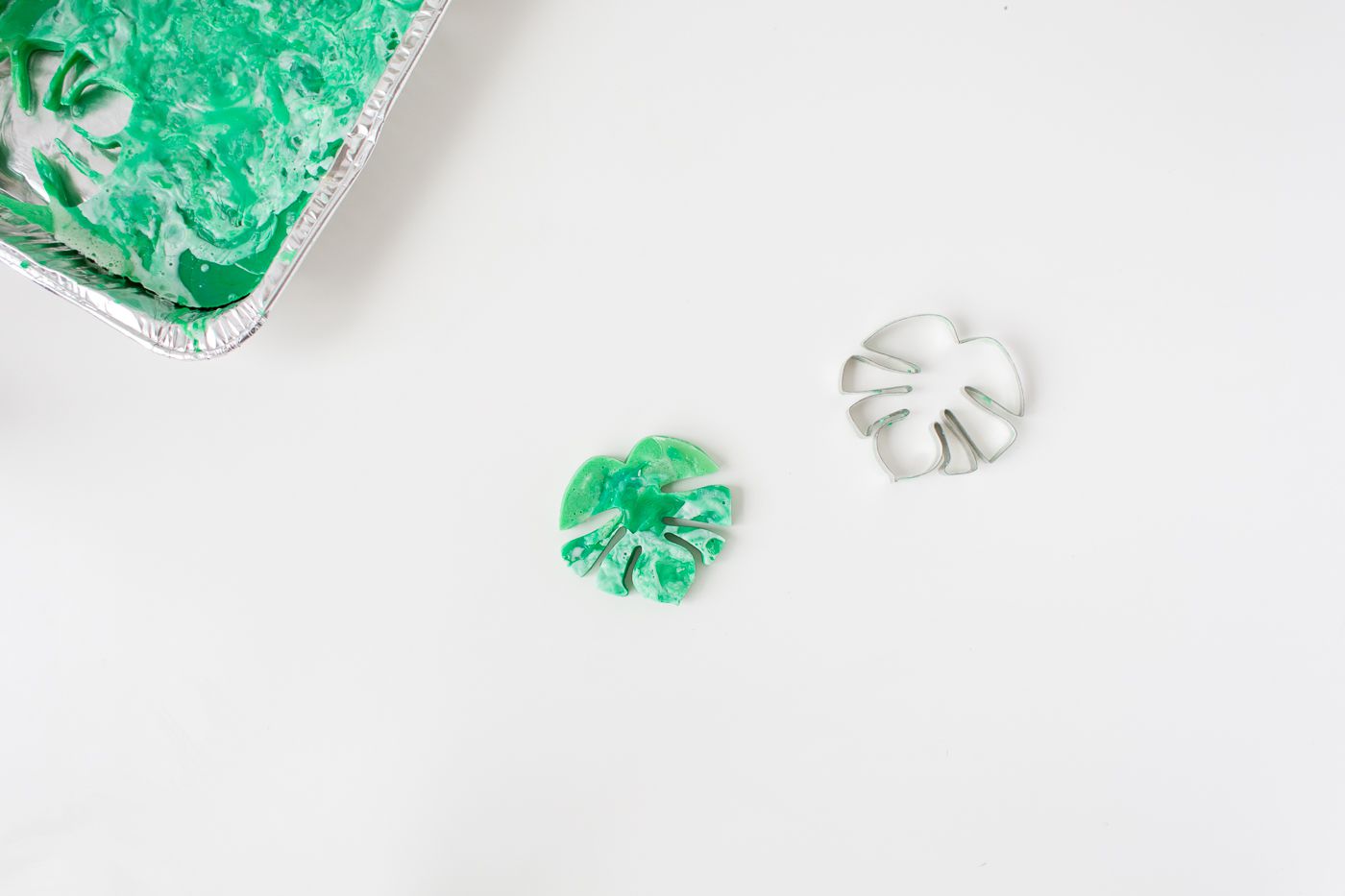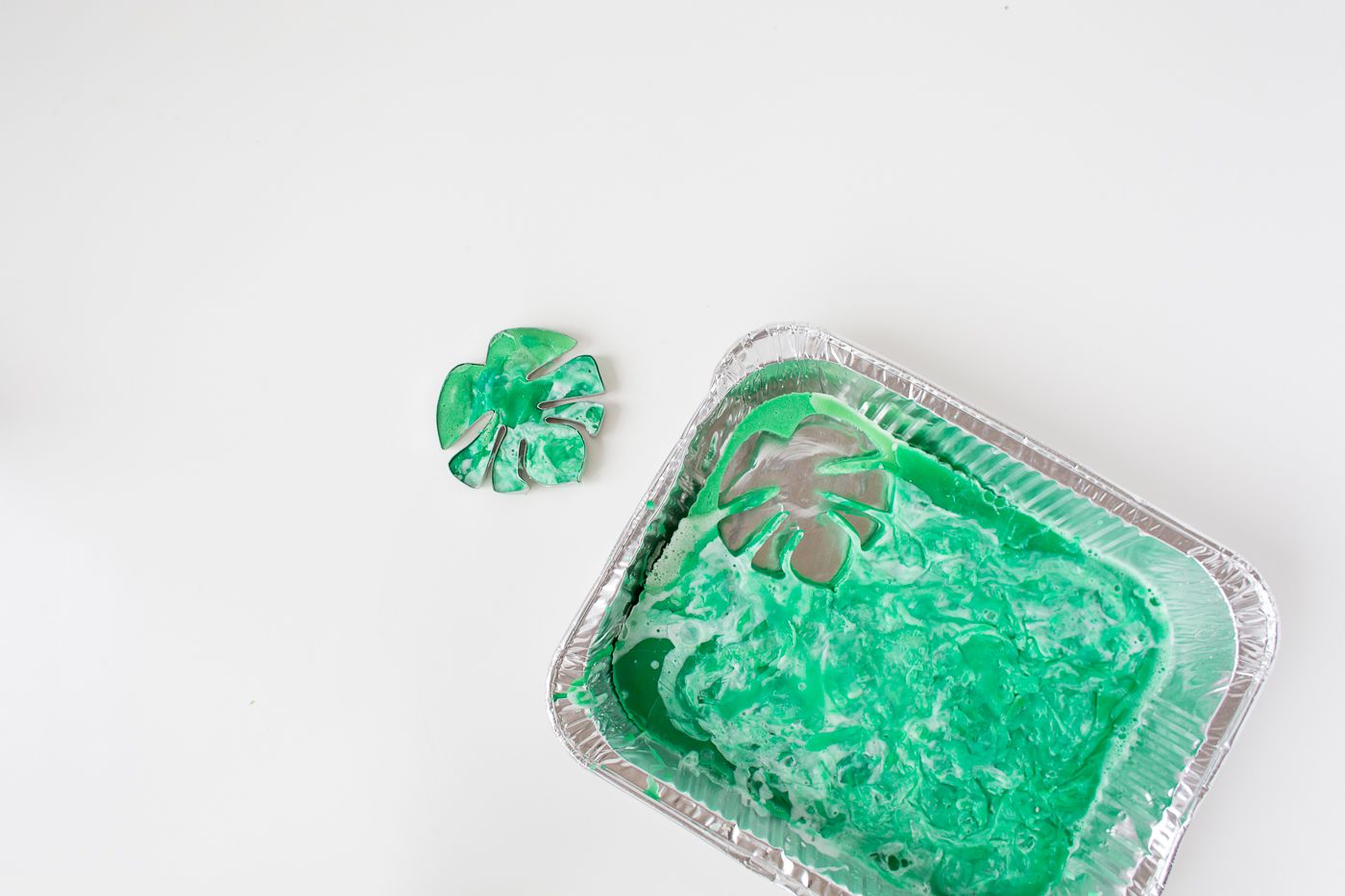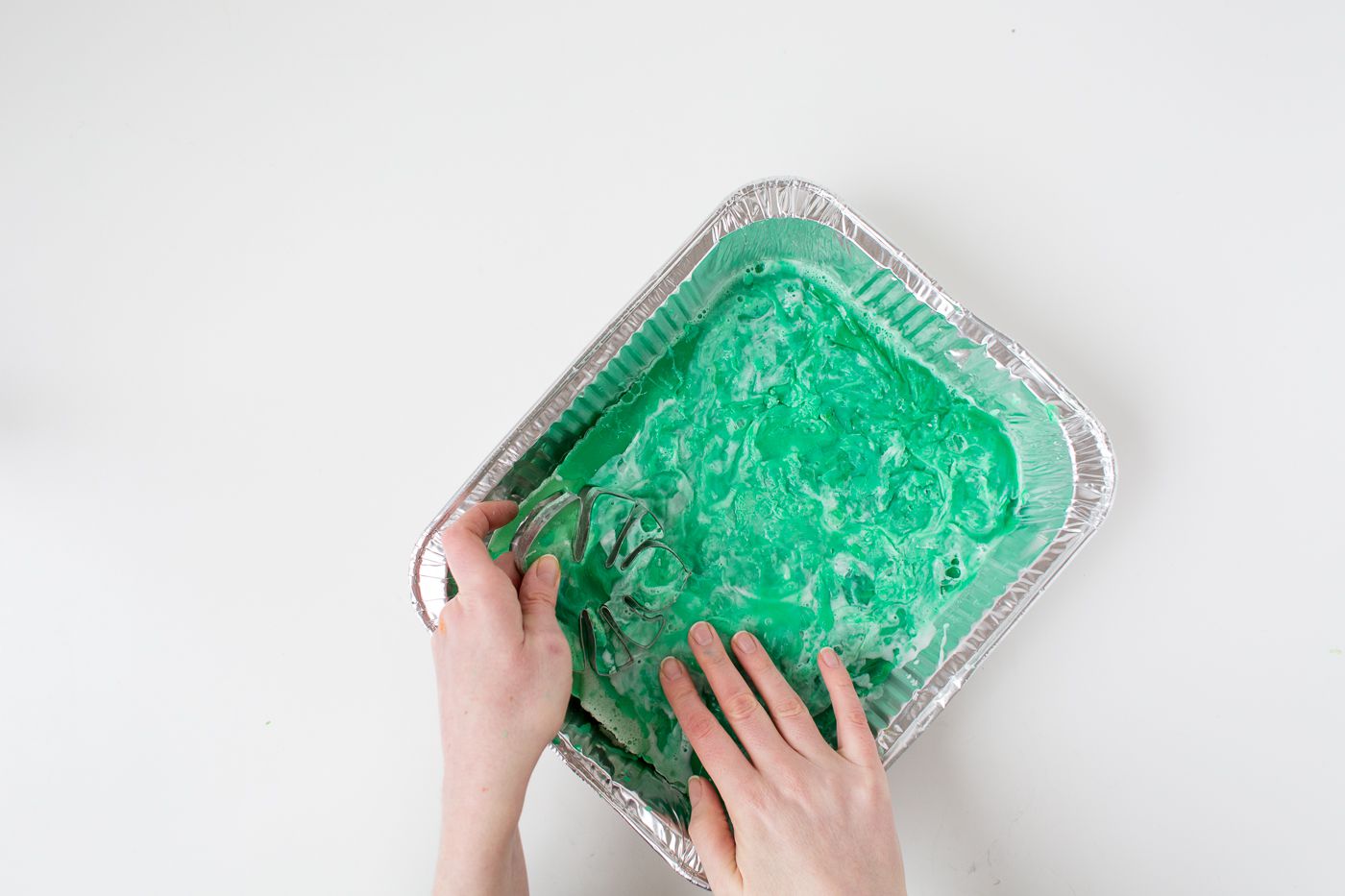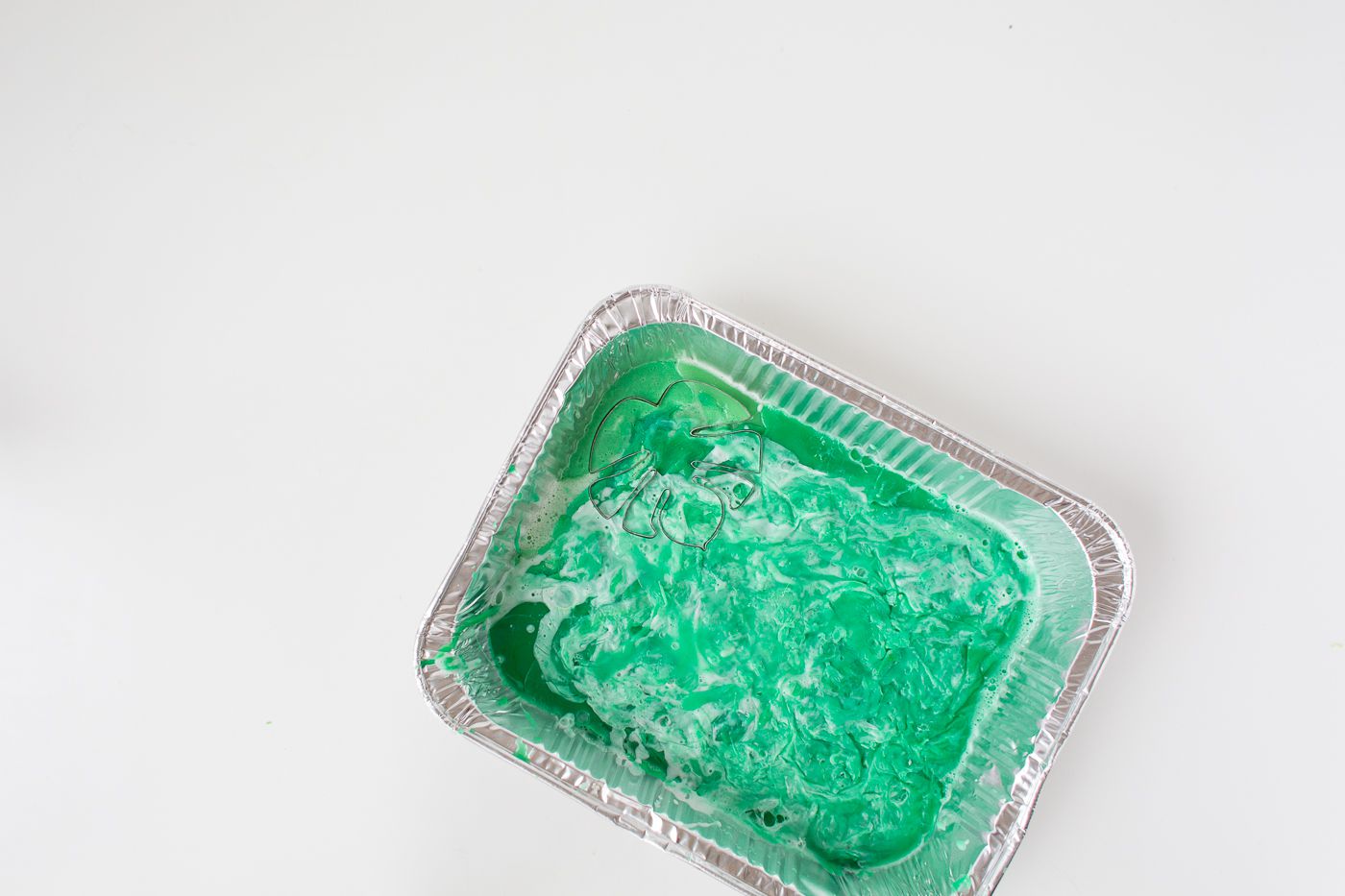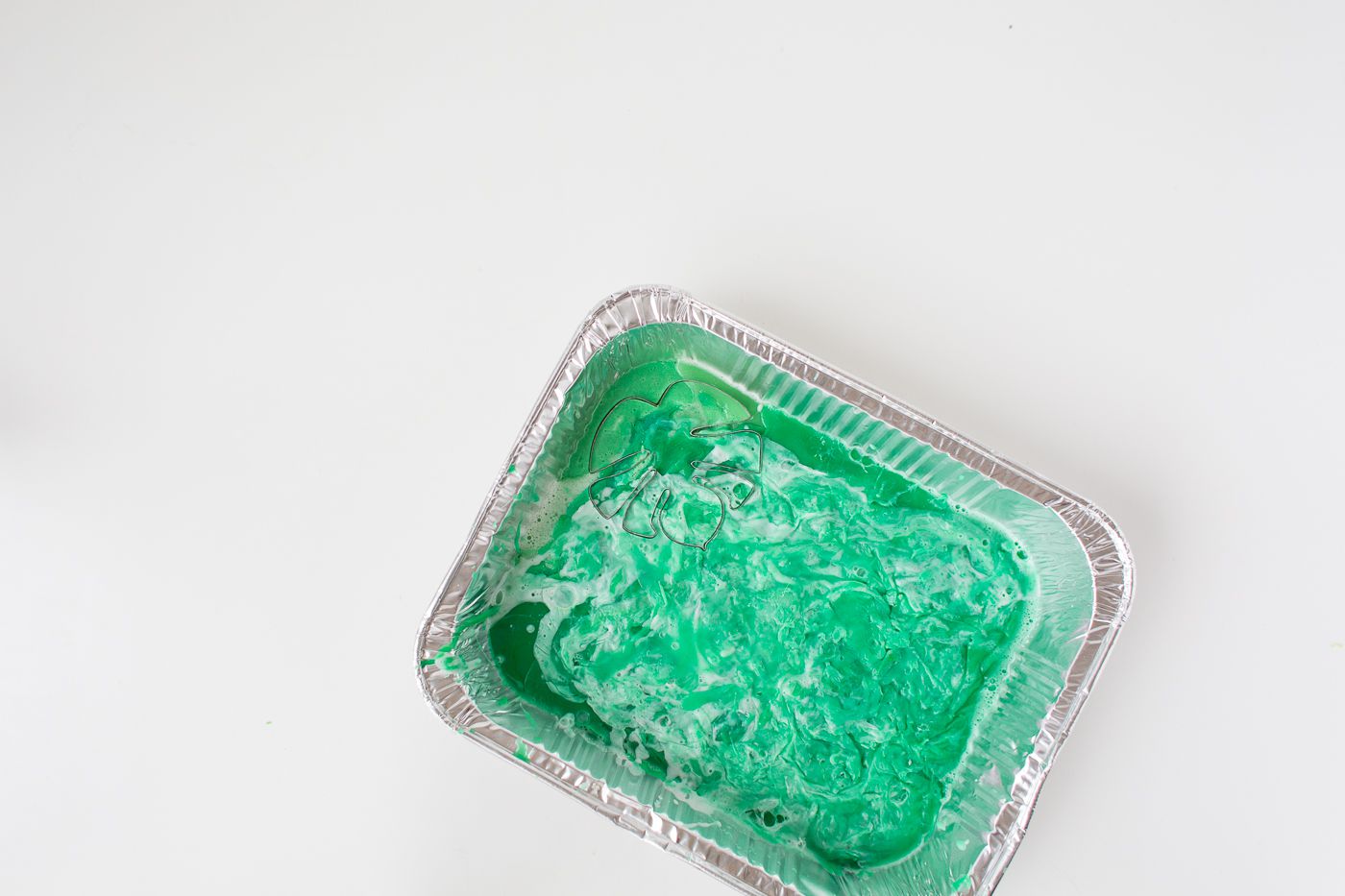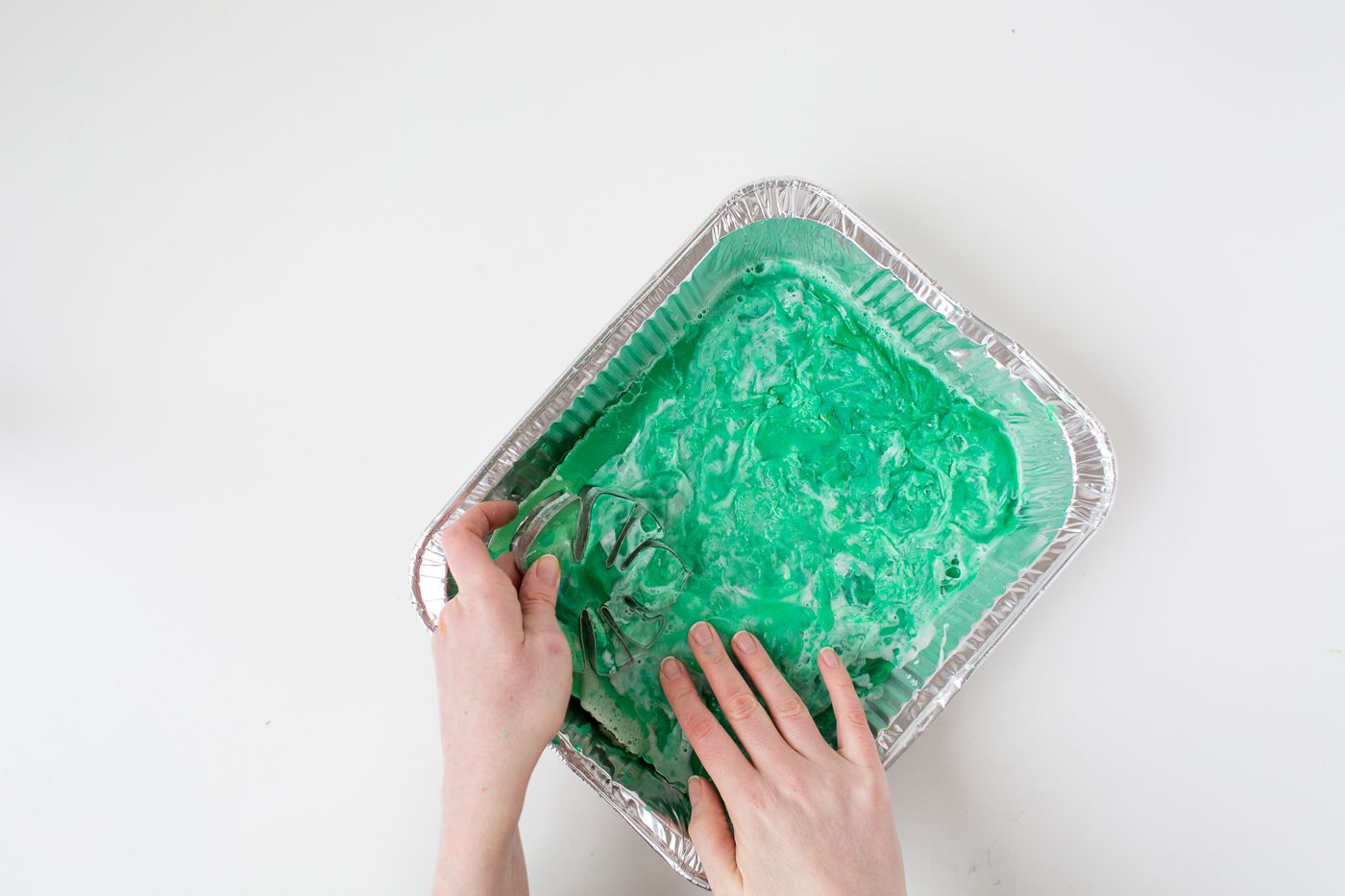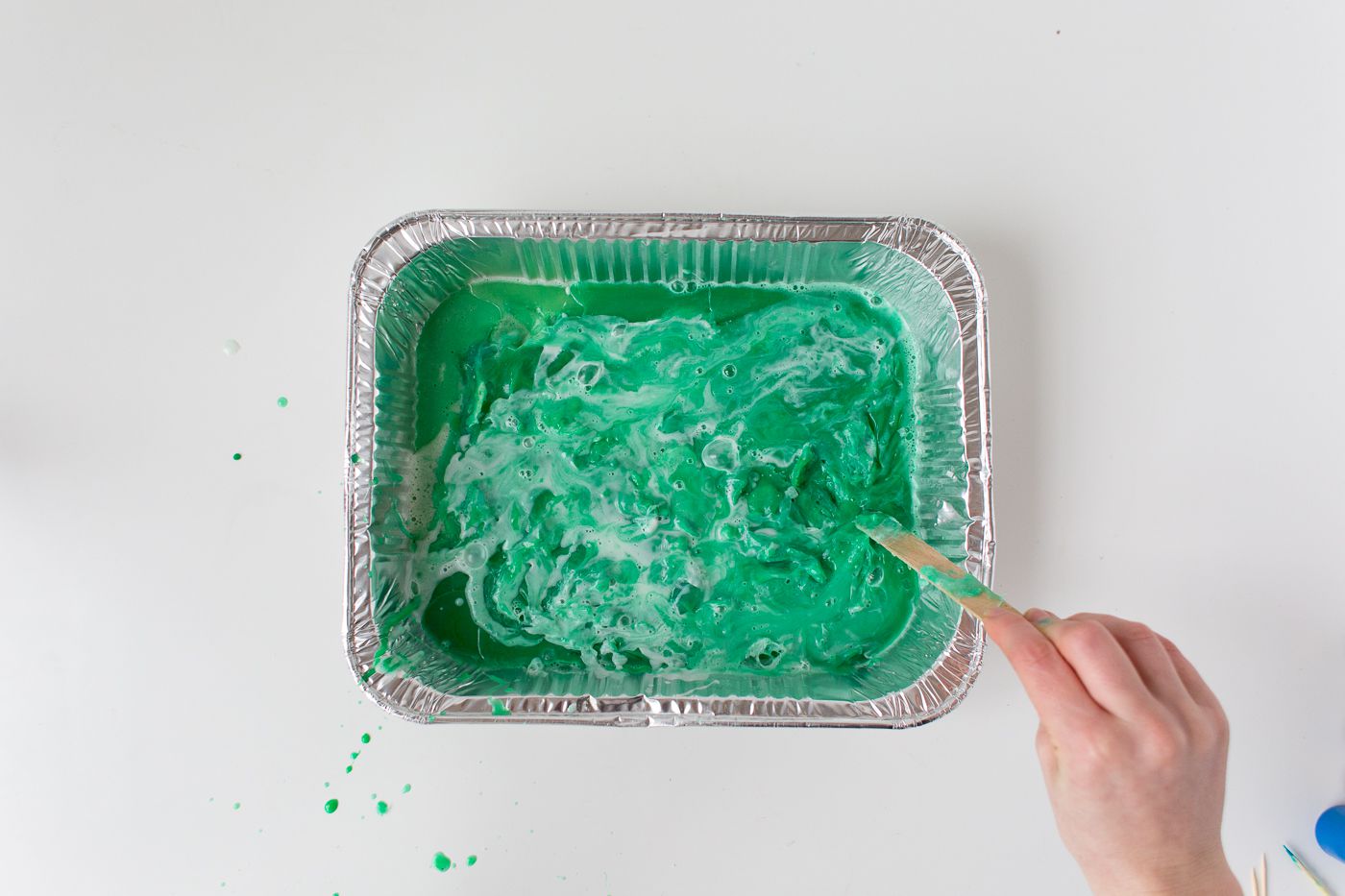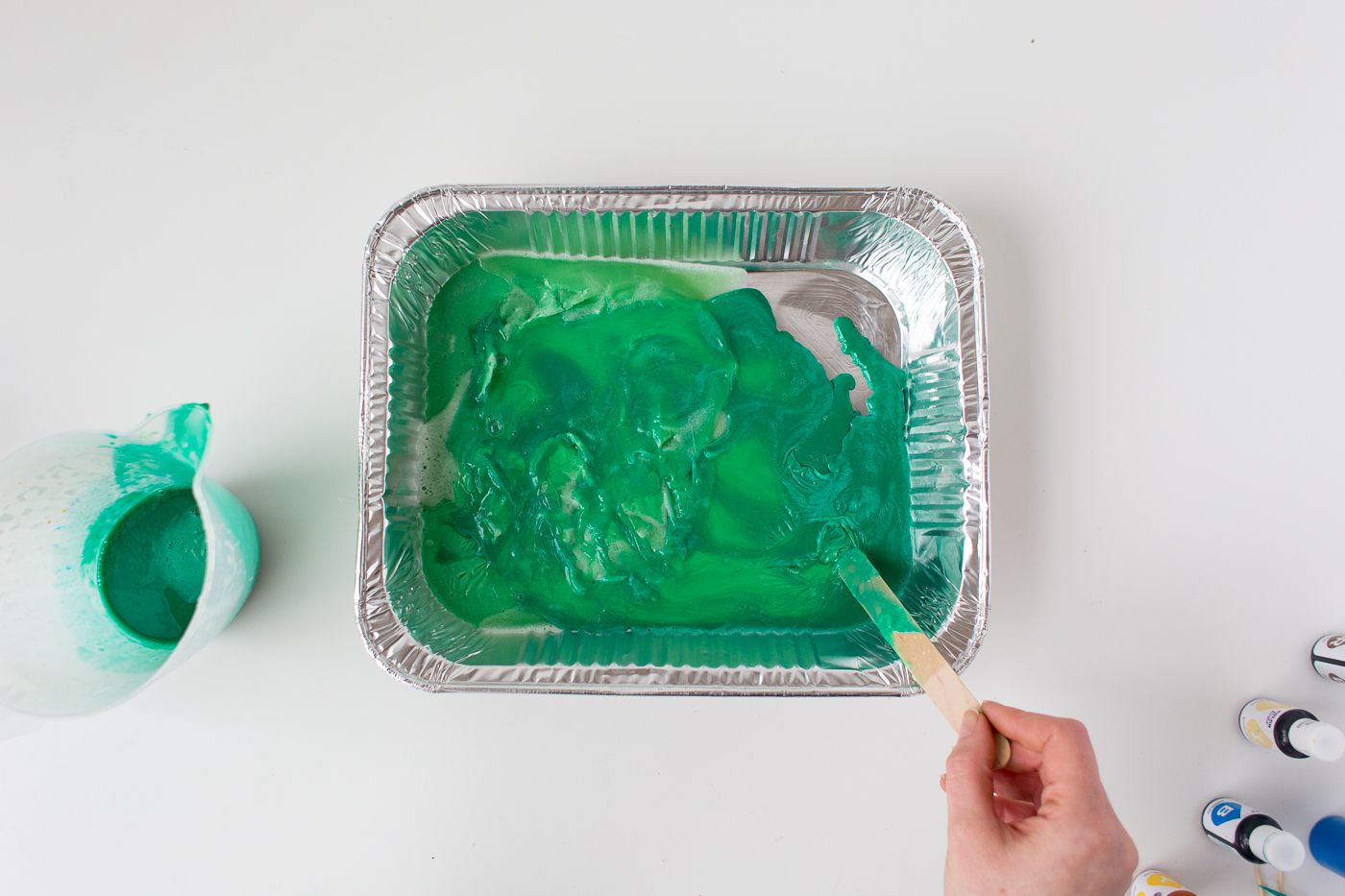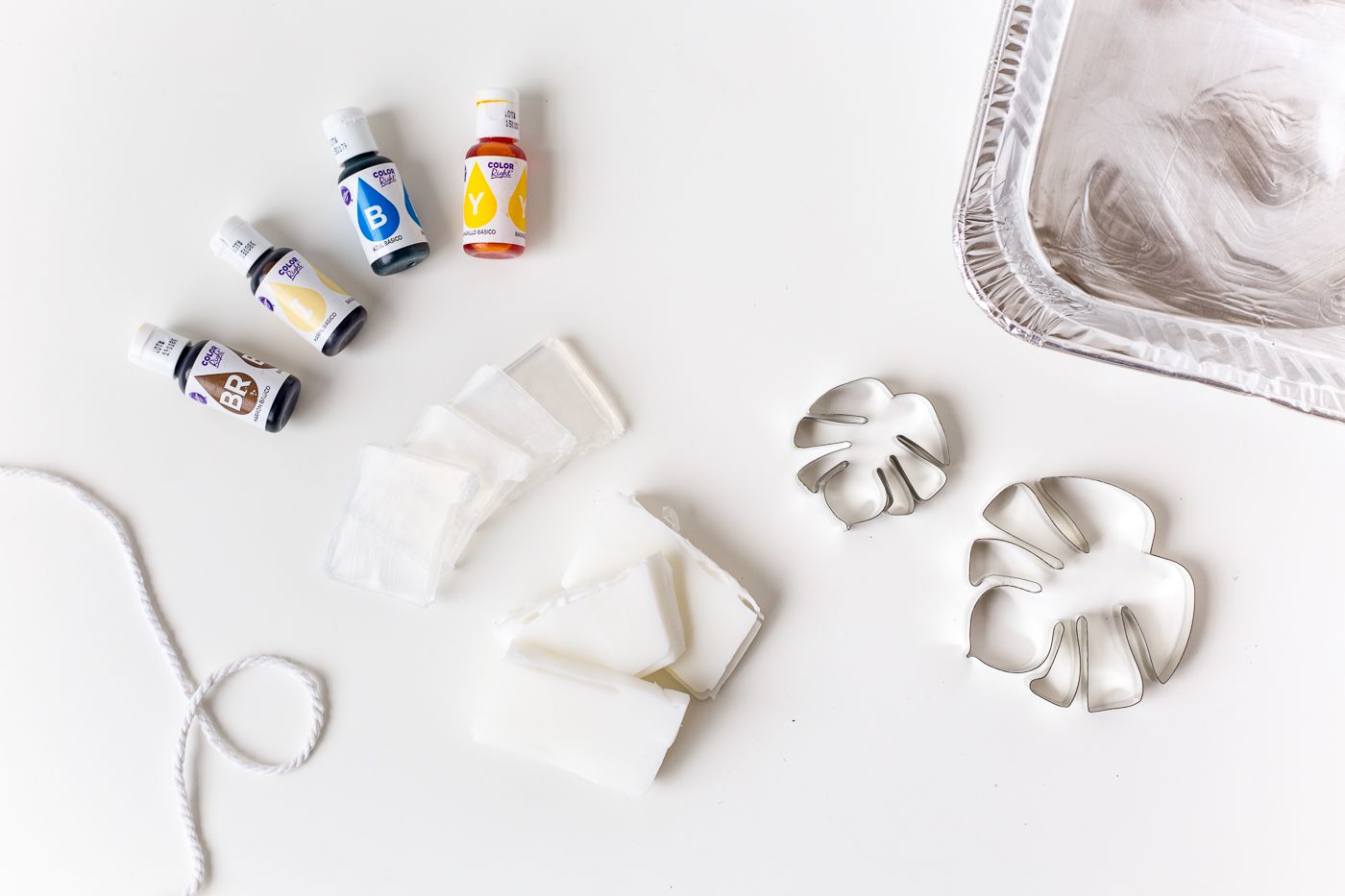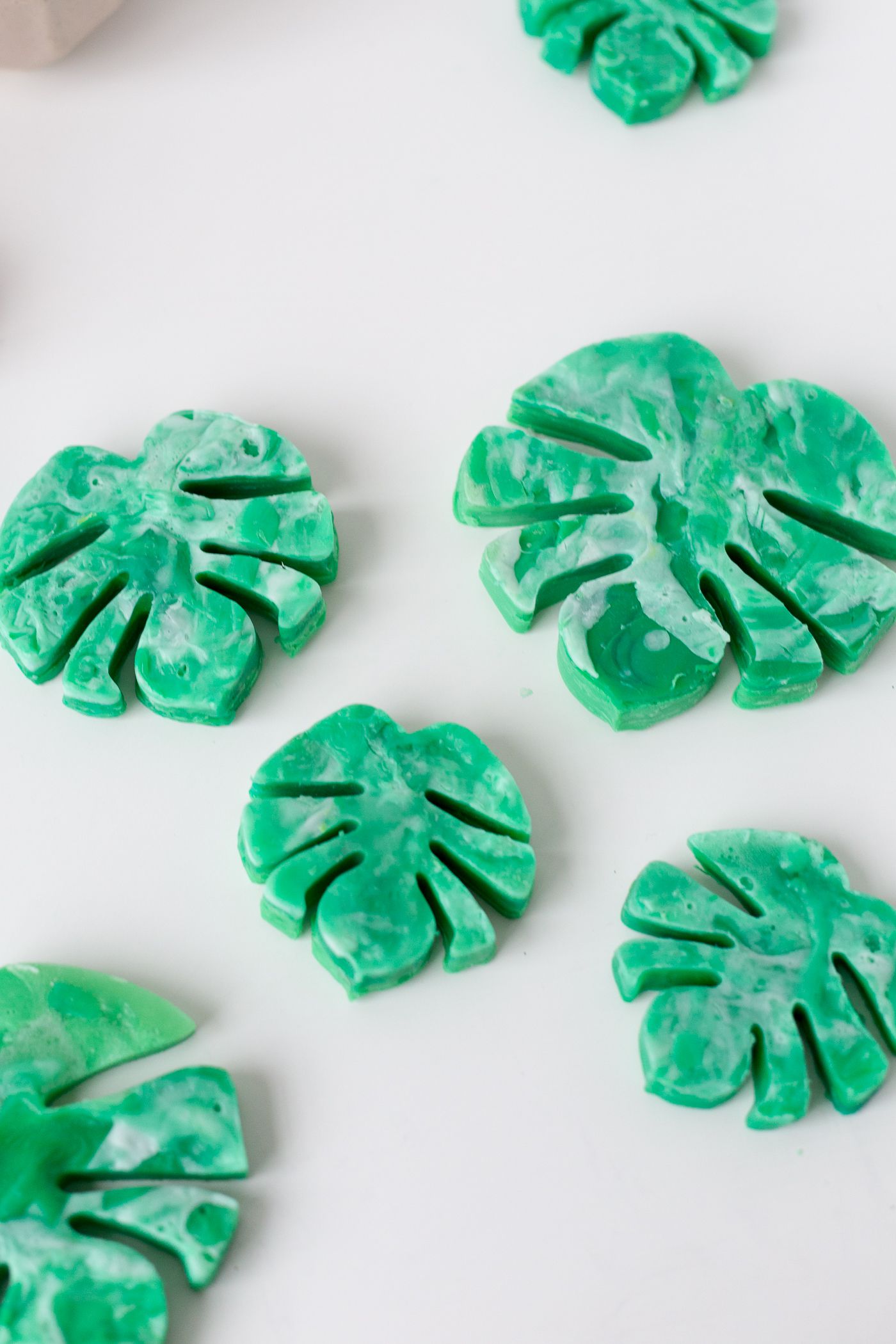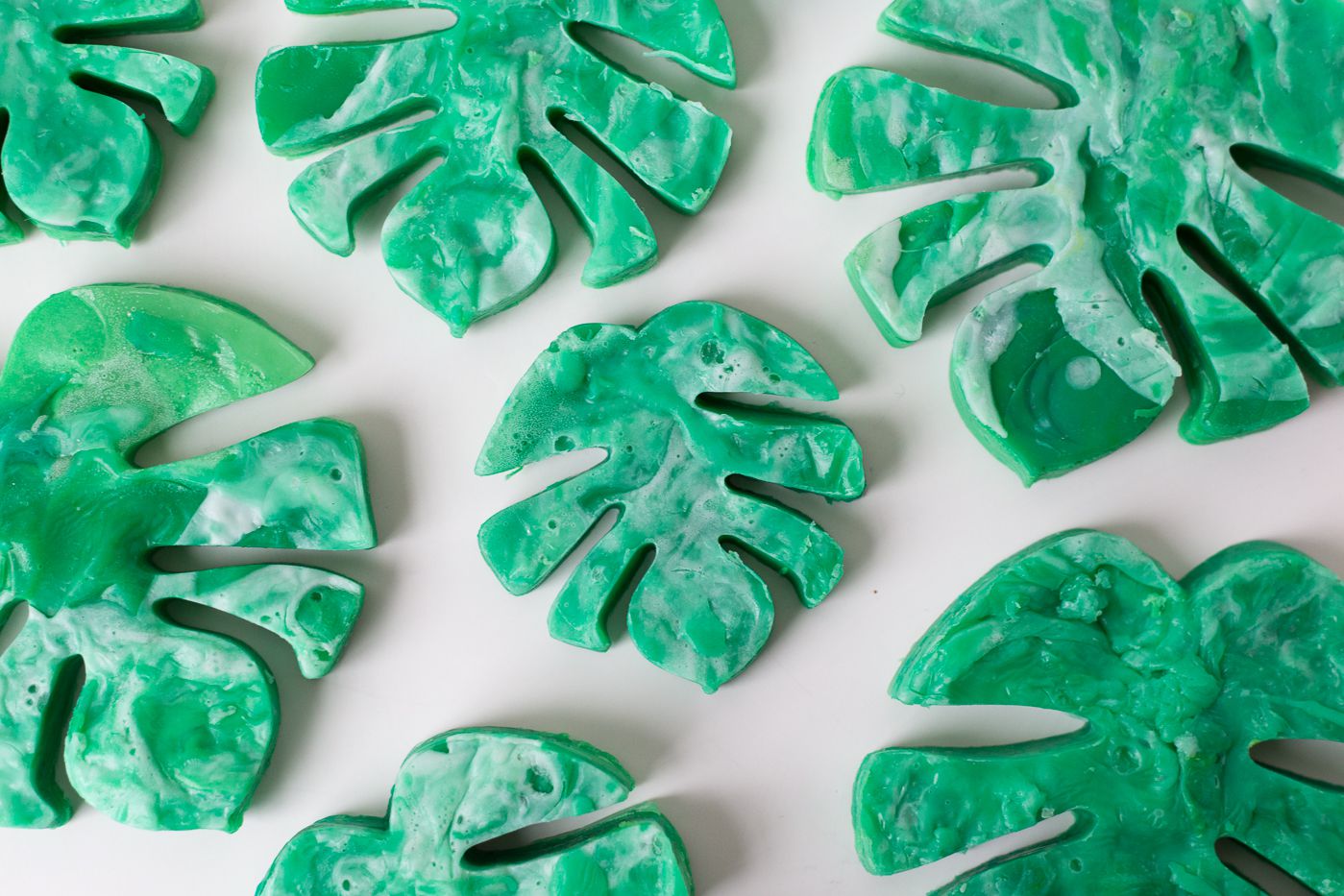 Hello my dear friends!
Who does not love nature? I don't know! Recently I fell in love with the soap making and today I have decided to share this awesome DIY tutorial on how to make a cool green soap in the shape of a Swiss Cheese Plant leaf. I am very excited for this one.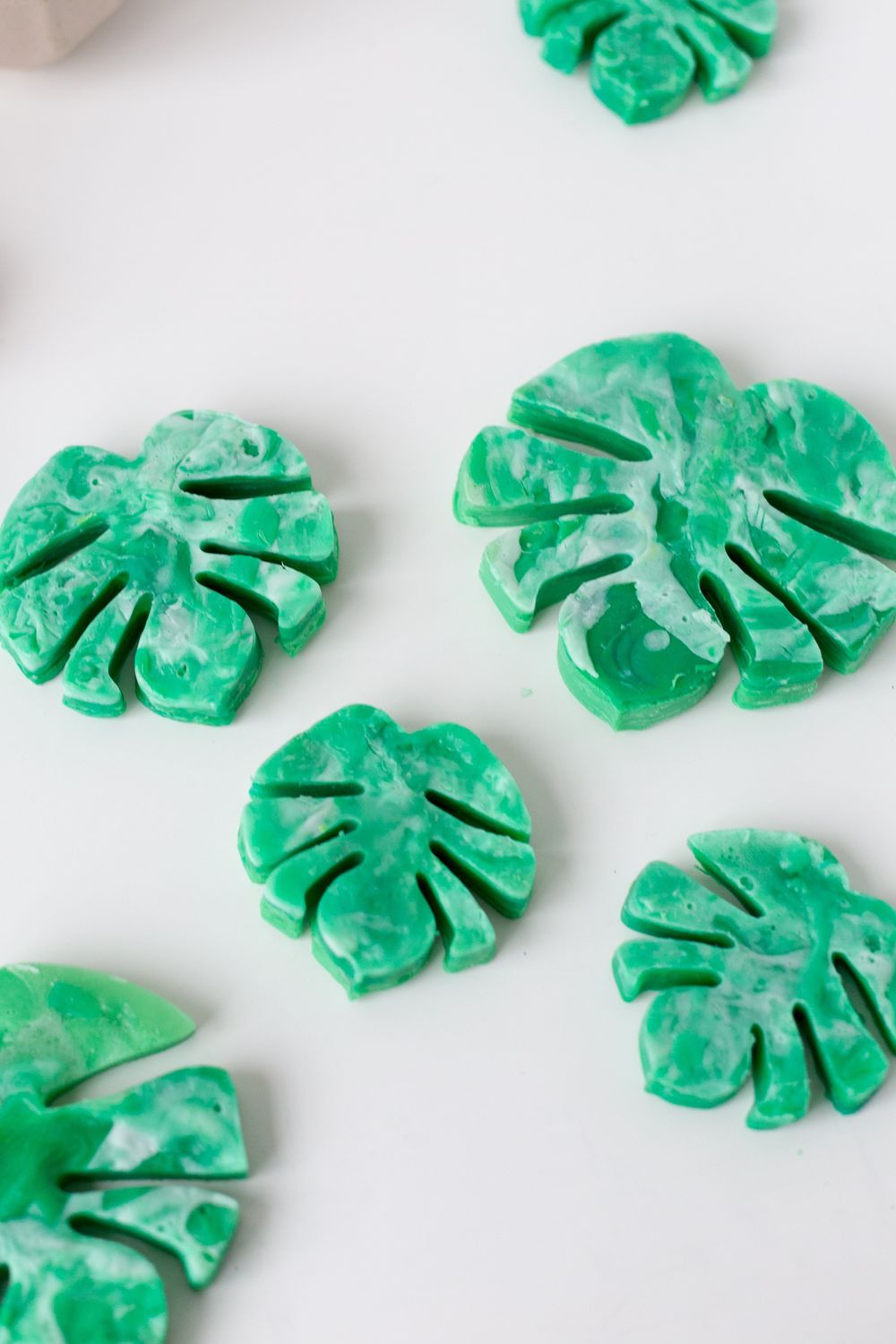 Supplies:
- Melt and Pour soap – clear and white
- Concentrated Food Coloring
- Swiss Cheese Cookie Cutters
- Fragrance Oils
- Foil Tray
- Hammer
- Heat Proof Measuring Jug
- Cocktail Sticks
- Lollipop Sticks
Get all you need and let's get started!
Step 1
Cut up the soap into small pieces. Put them in the microwavable jug and heat until its liquid. Make a water bath on a low heat.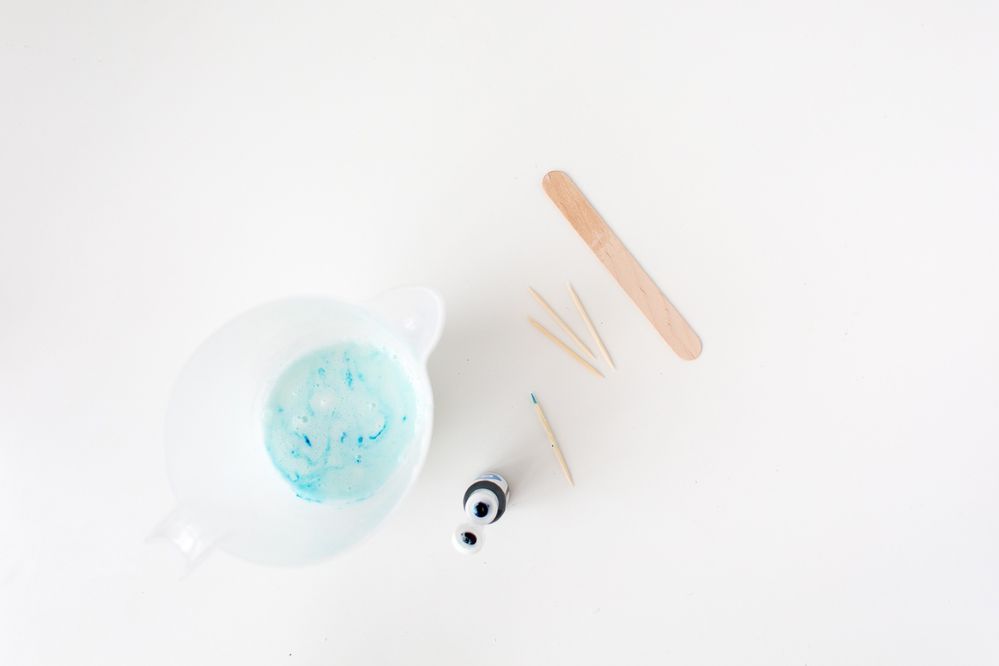 Step 2
We are going to create a few different shades of a green color so we should mix blue and yellow food coloring. Pour the coloring into the melted soap. Pour some essential oils for a good smell. Get any oils and scents you want. Pour the melted soap into the tray. To marble the colors mix them together as they cool.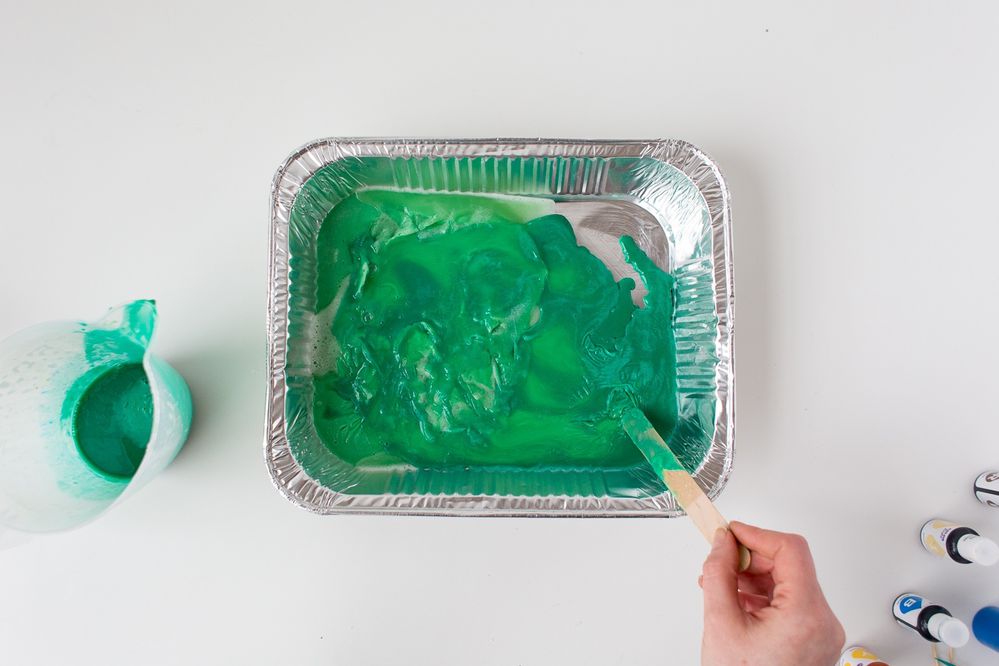 Step 3
Pour some of the light coloring and keep mixing the soap. Eventually, the soap will become uneven. You can simply cut off the protruding pieces or just leave it uneven – as you prefer. Make sure that the level of the melted soap is as high as the cookie cutter.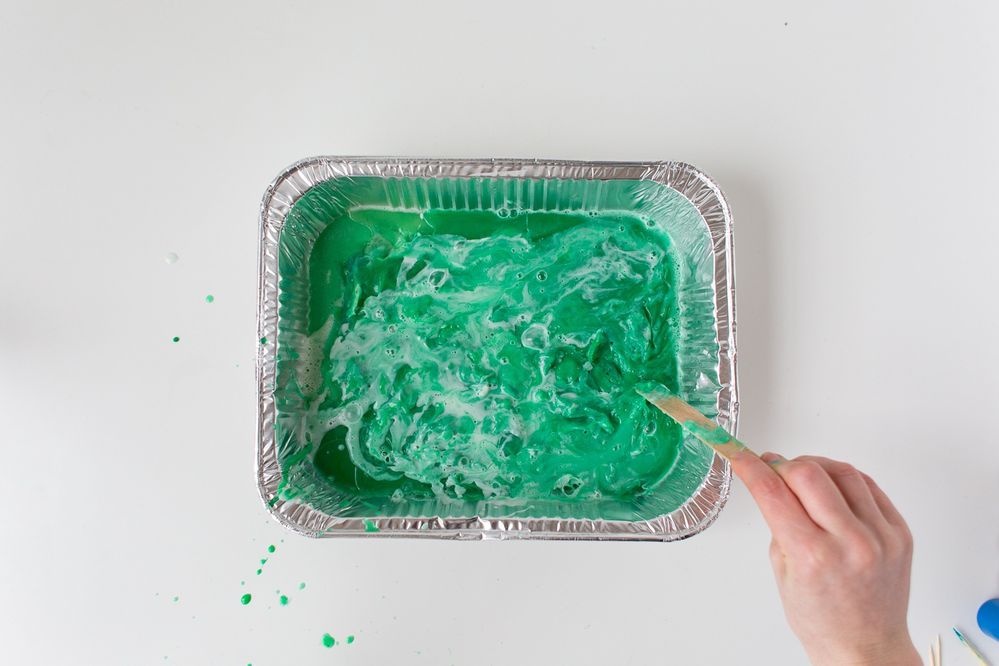 Step 4
When the soap cooled take the hammer and the cookie cutter. Gently tap on the cutters using the hammer to help its go inside the soap. Then carefully take out the cutter with the soap.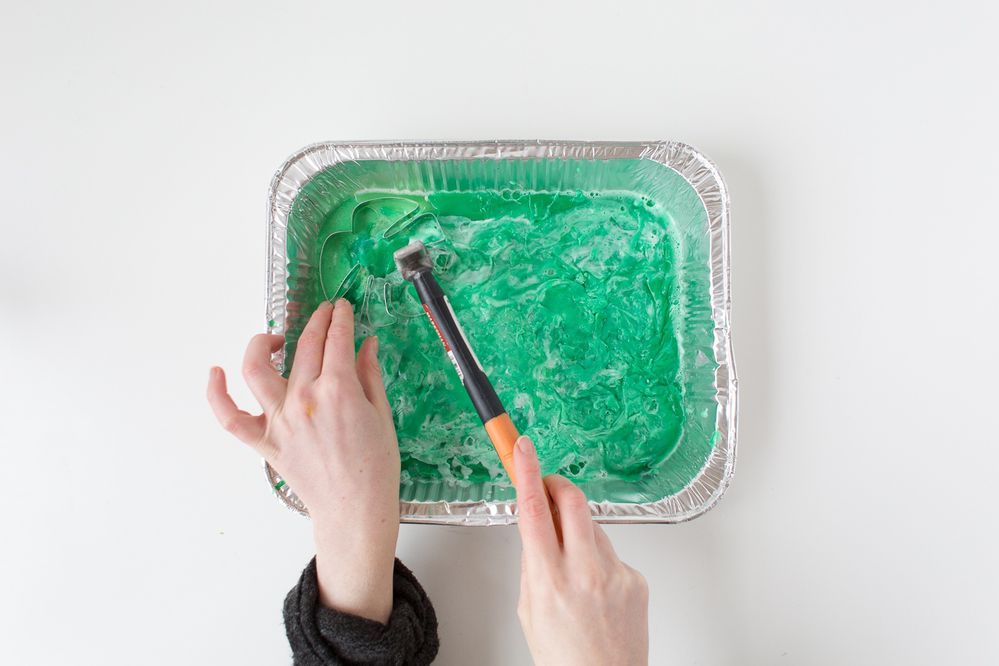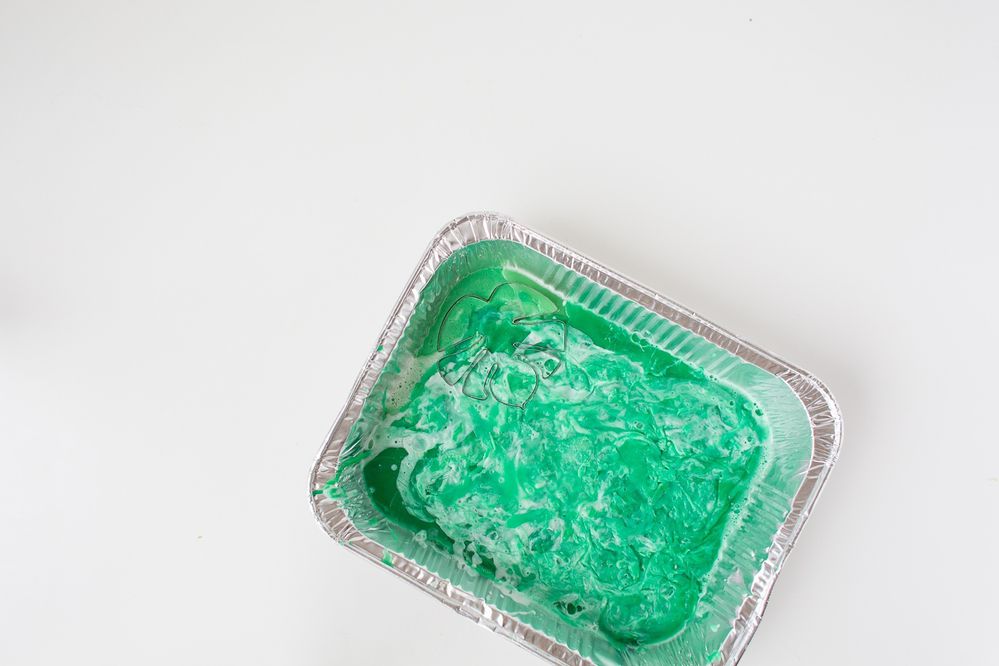 Step 5
Push the soap out of the cutter and repeat the Step 5 until you will cut all of the soap.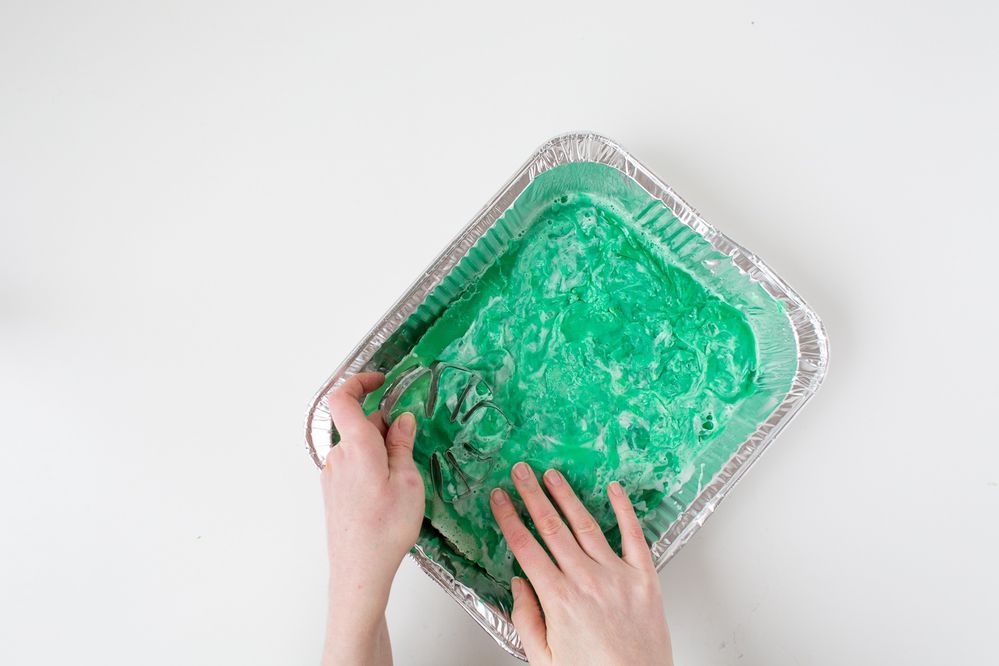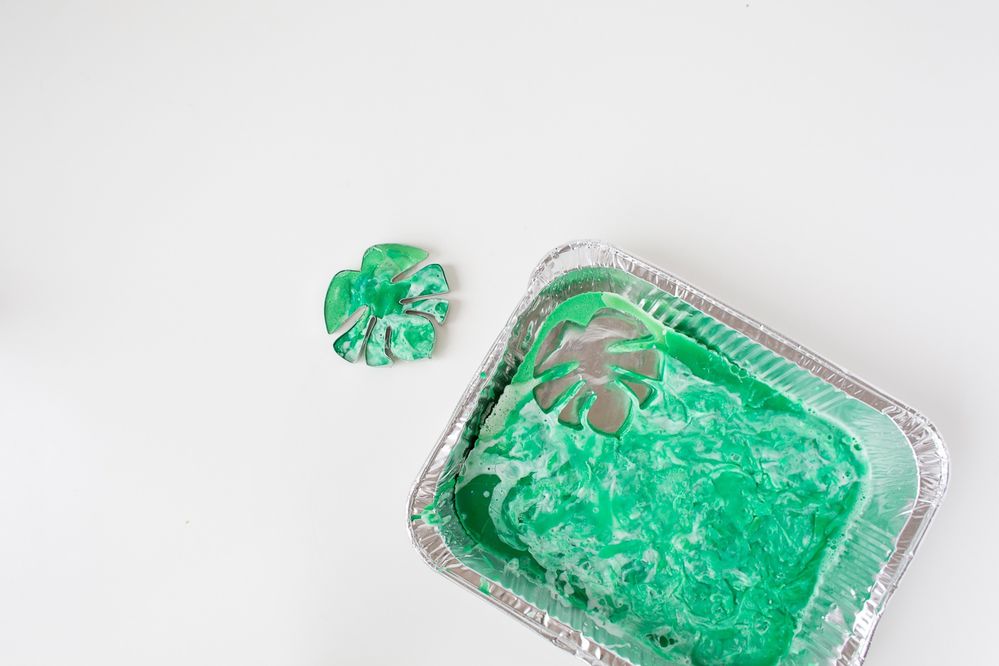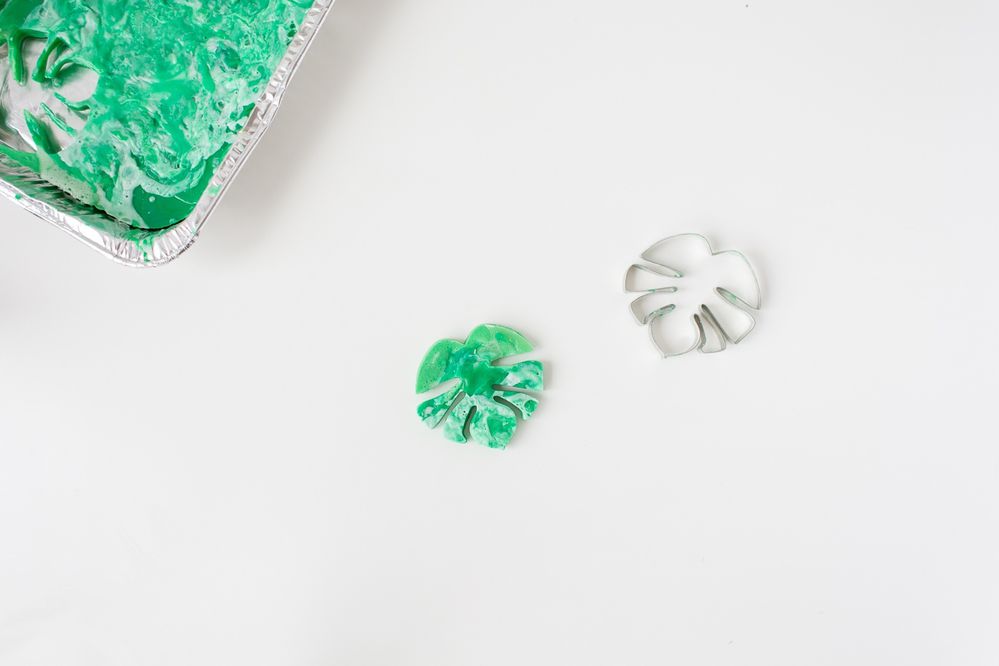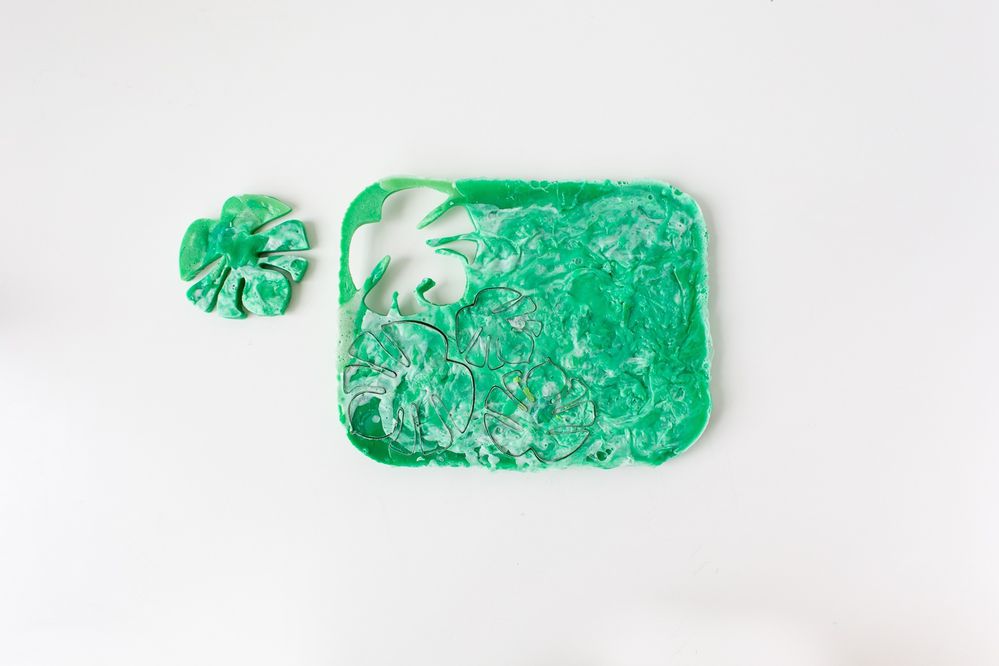 Voila! Now you have these super cool leaf soaps! You can also follow these instructions but get the other shapes of The cookie cutters and use different colors.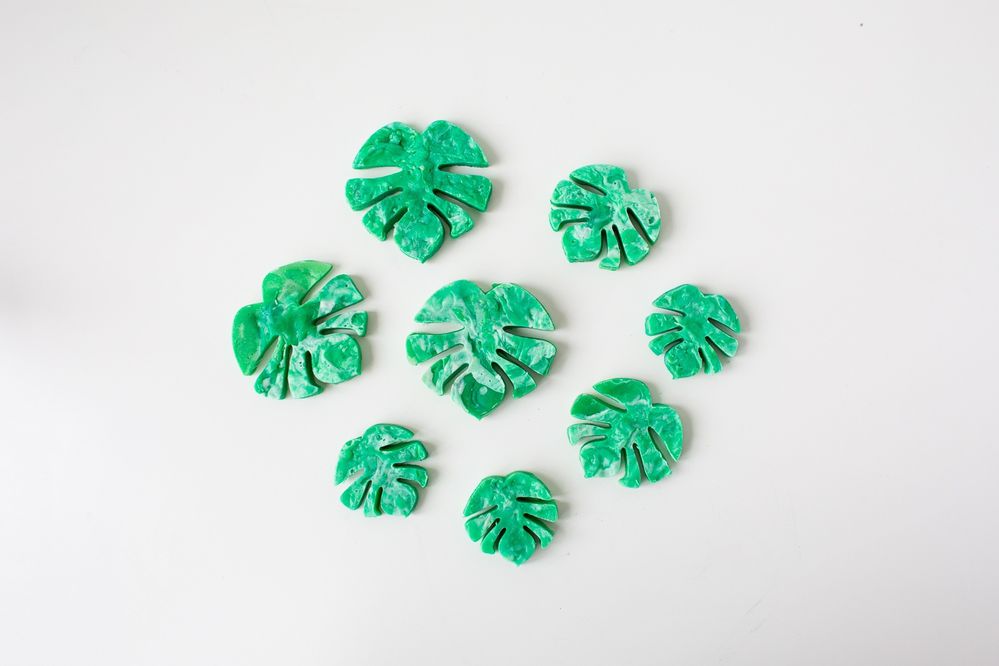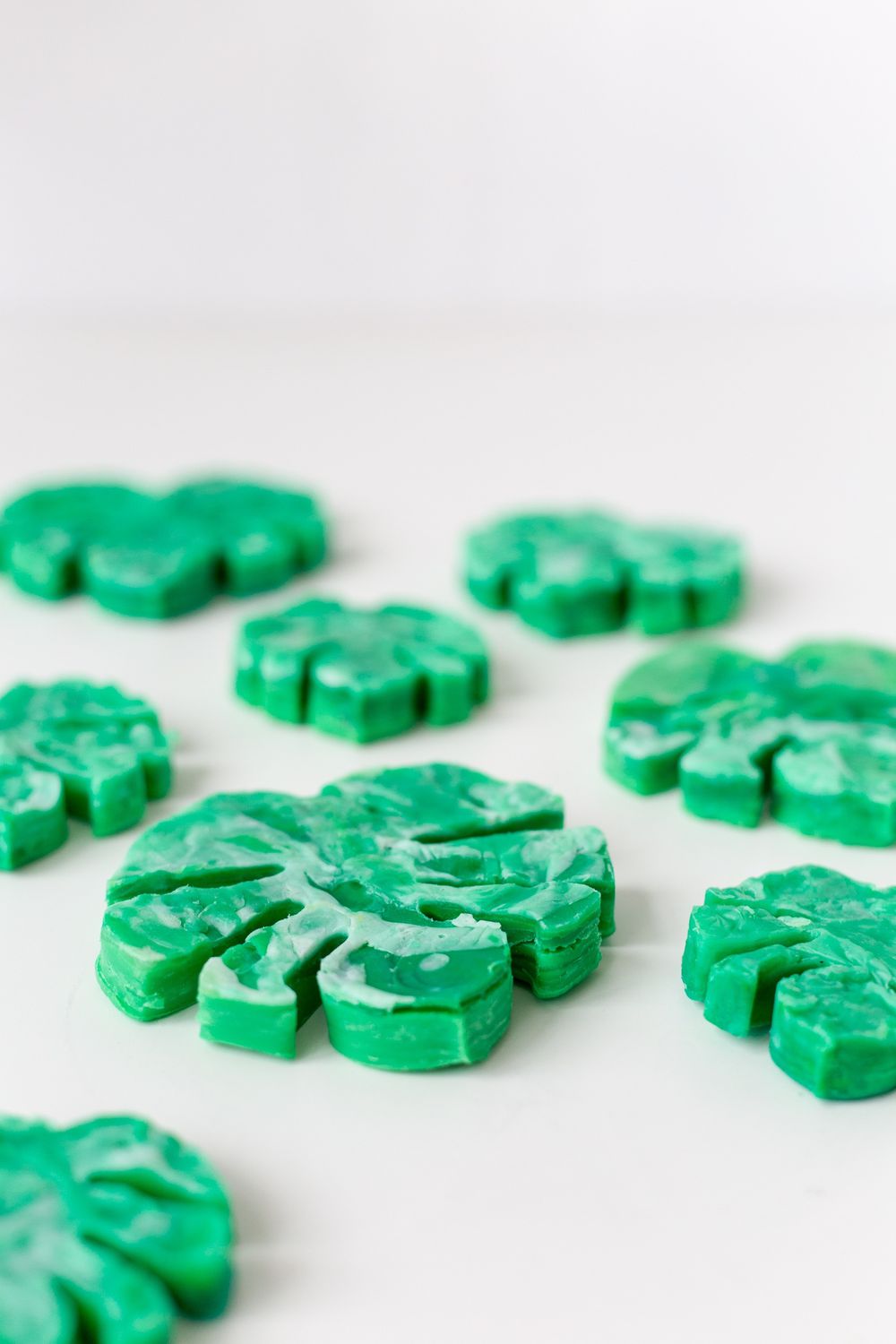 These soap pieces will be just amazing for a present and will be a good addition to your bathroom as well! And my favorite part of them is that they are made with love and Natural!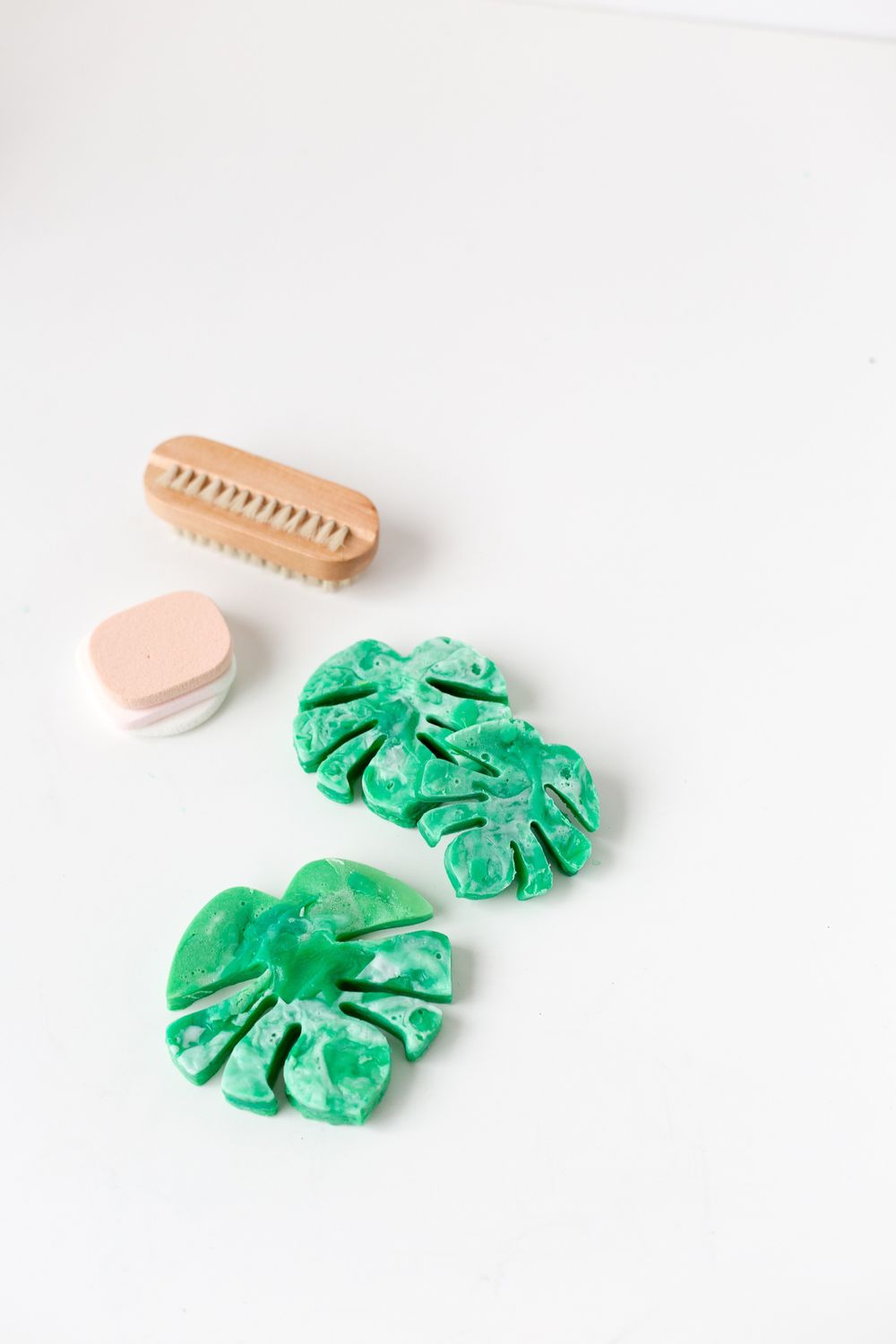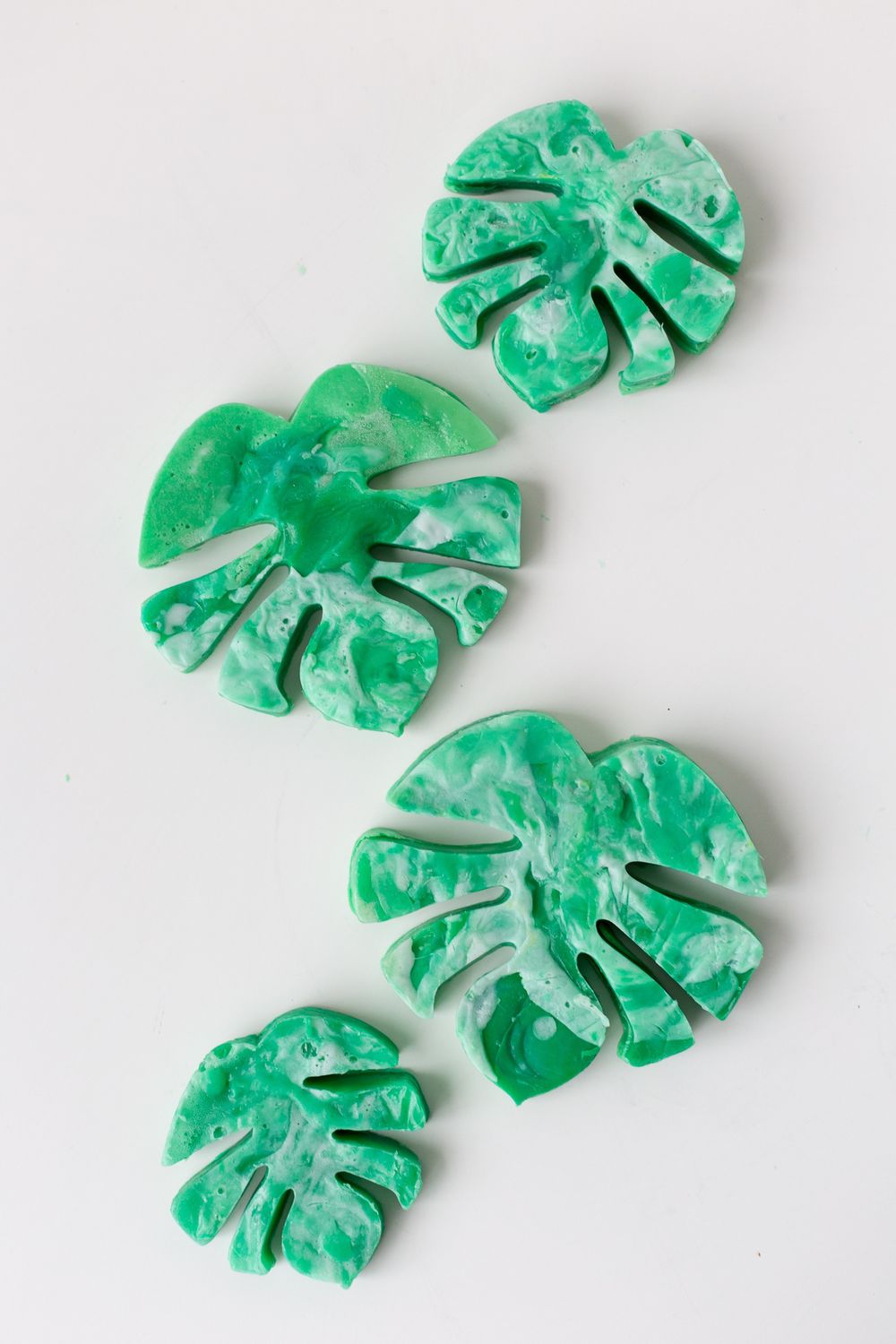 Source: fallfordiy.com