DIY Sprinkled Easter Eggs
March 26, 2017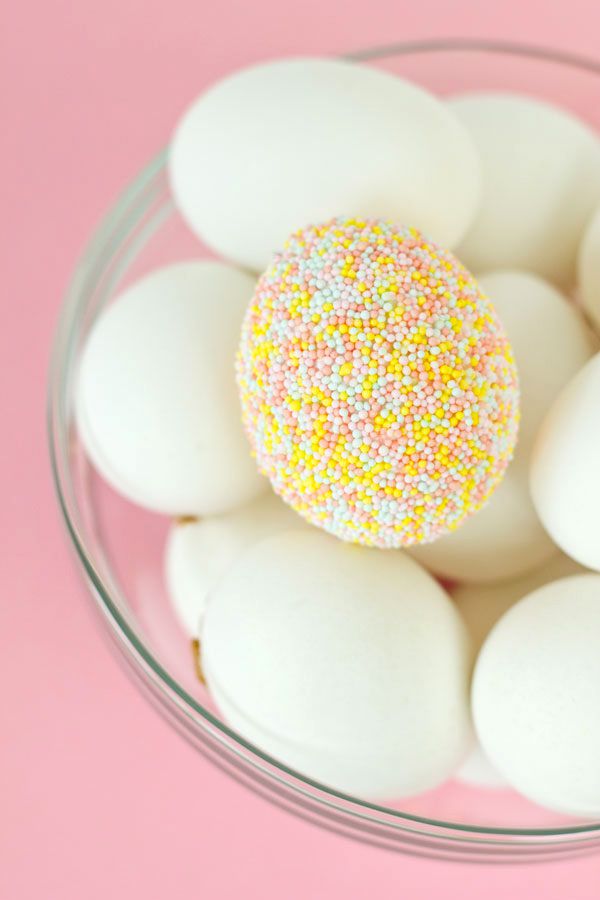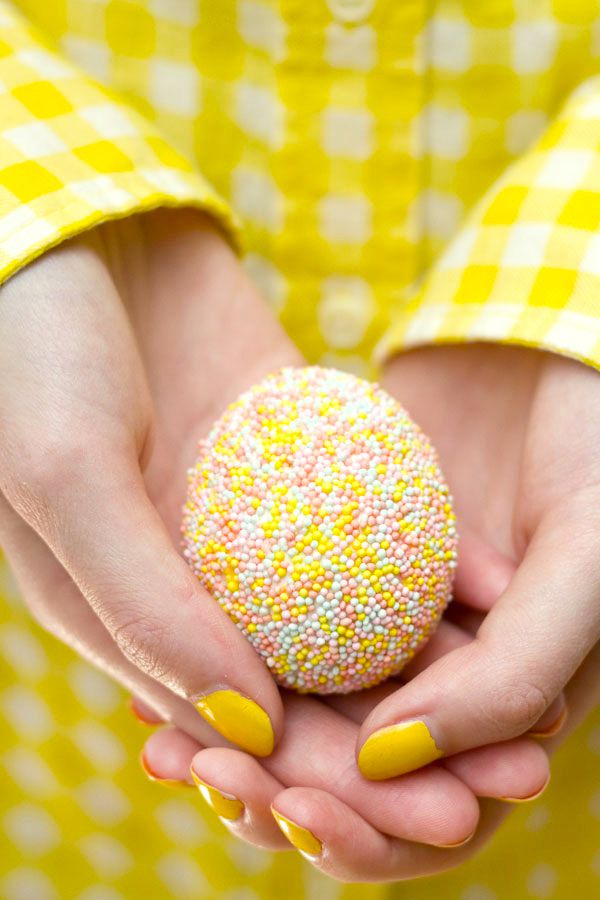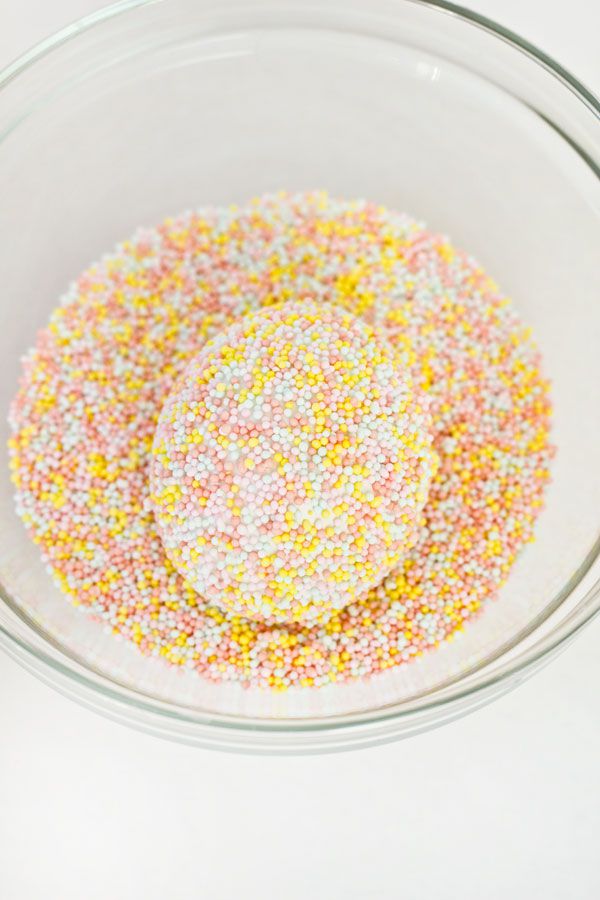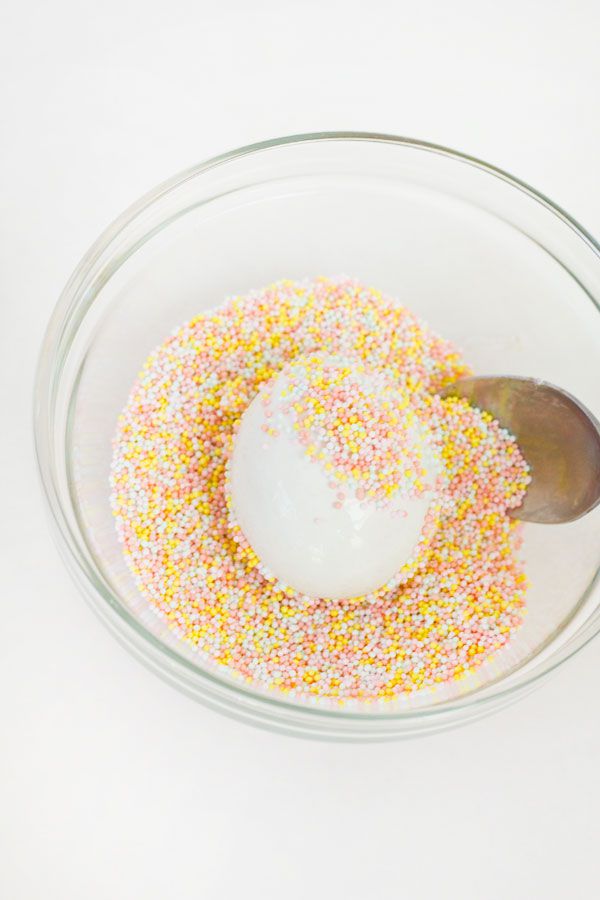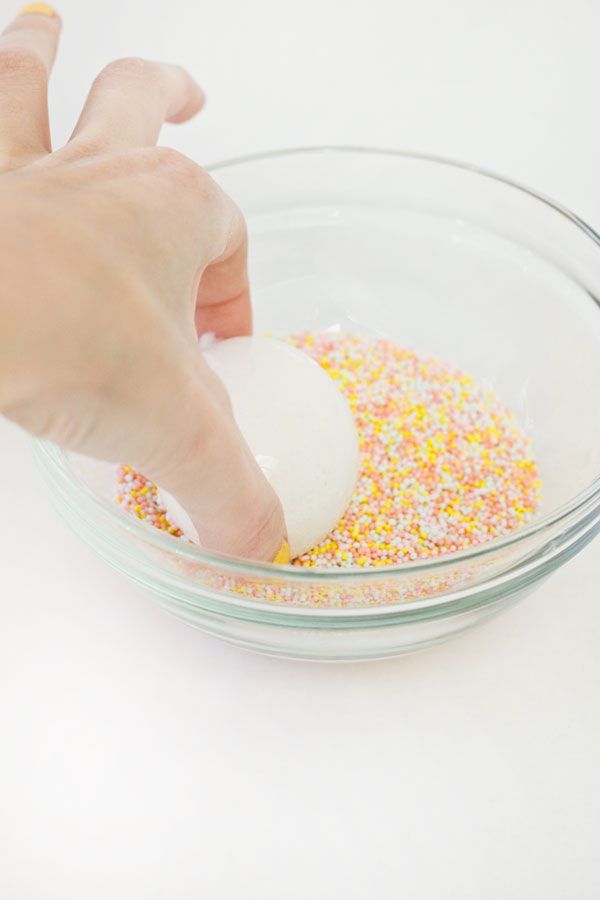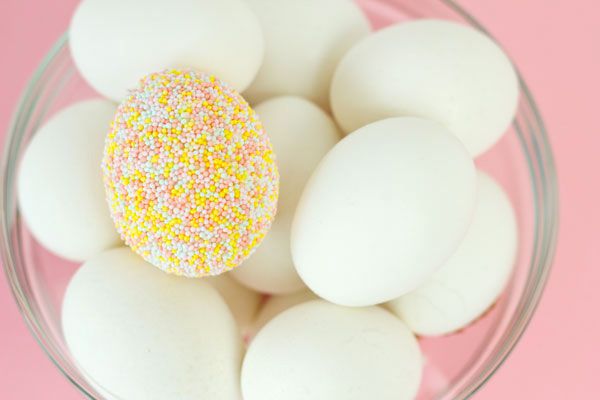 Hello everyone!
Easter is coming and it is a time to start preparing the decorations for your house. As you probably already seen – all the shops now filled with the Easter decorations and they all seem pretty much the same. Today we are going to dilute this boring atmosphere of identical items and will create something cool at home. I fell in love with this Sprinkle Easter Eggs DIY as they look super cute and unusual. So grab your supplies and let's get started!
What you will need:
- Pastel Nonpareils
- Eggs, Hard-Boiled (if you don't want to waste eggs, get a fauxones at your local craft store)
- Tacky Glue
- Paintbrush
- Spoon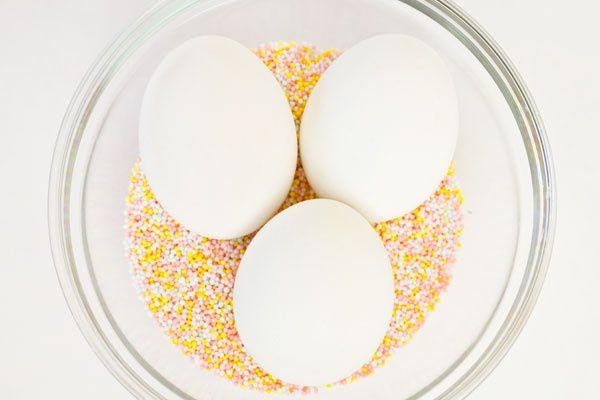 Step 1
Prepare your workspace. Pour the sprinkles in the medium sized bowl and squeeze some glue onto the piece of paper.
Step 2
Cover the egg in even layer of glue using the paintbrush. Dip about the half of the egg into sprinkles and leave it there.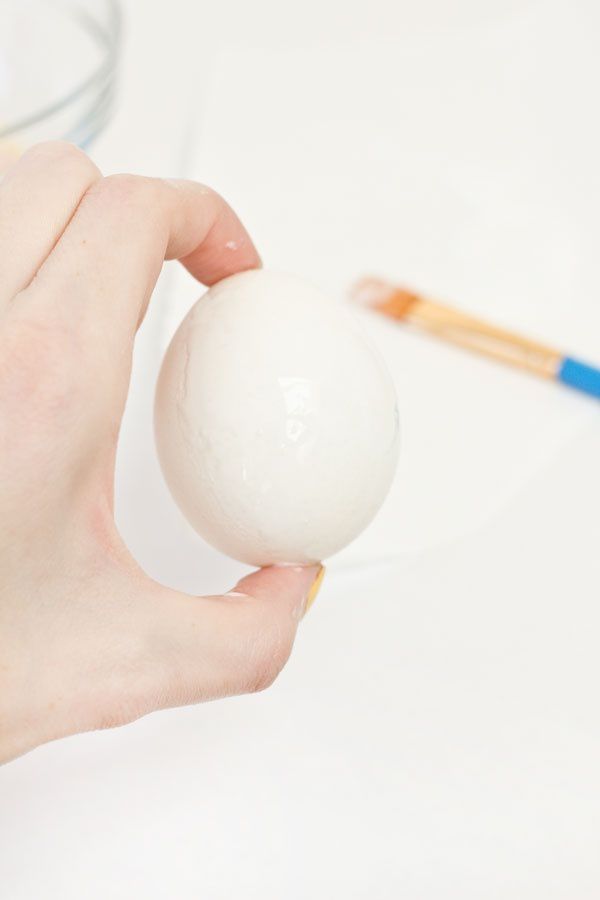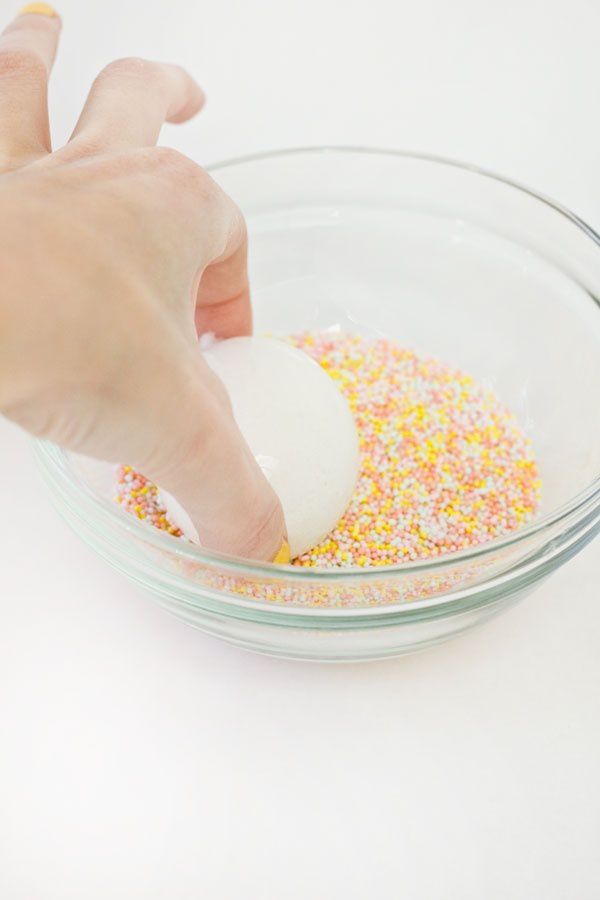 Step 3
Use the spoon to cover the remained half of the egg with sprinkles. Using the arc of the spoon firmly press it on the egg so to secure the sprinkles, this way they won't fall off.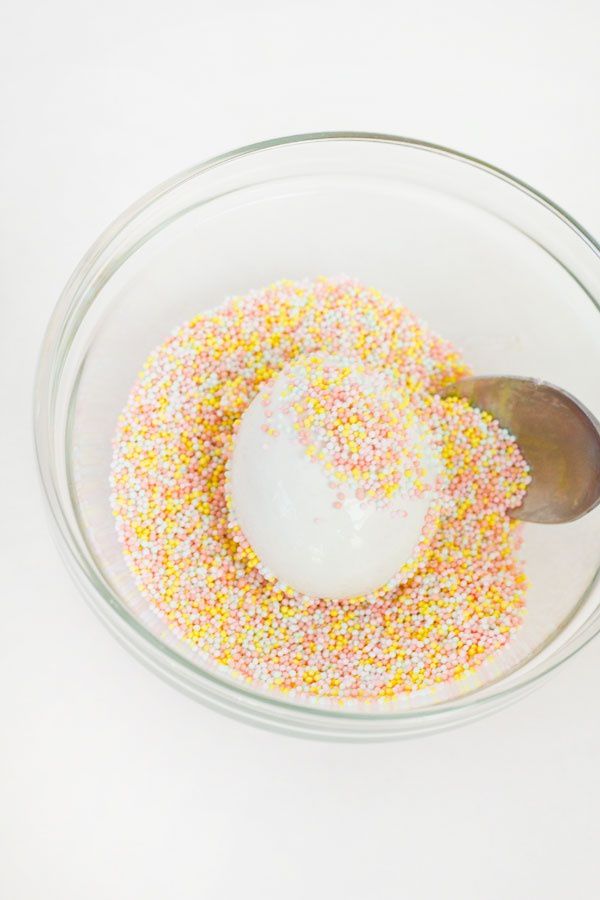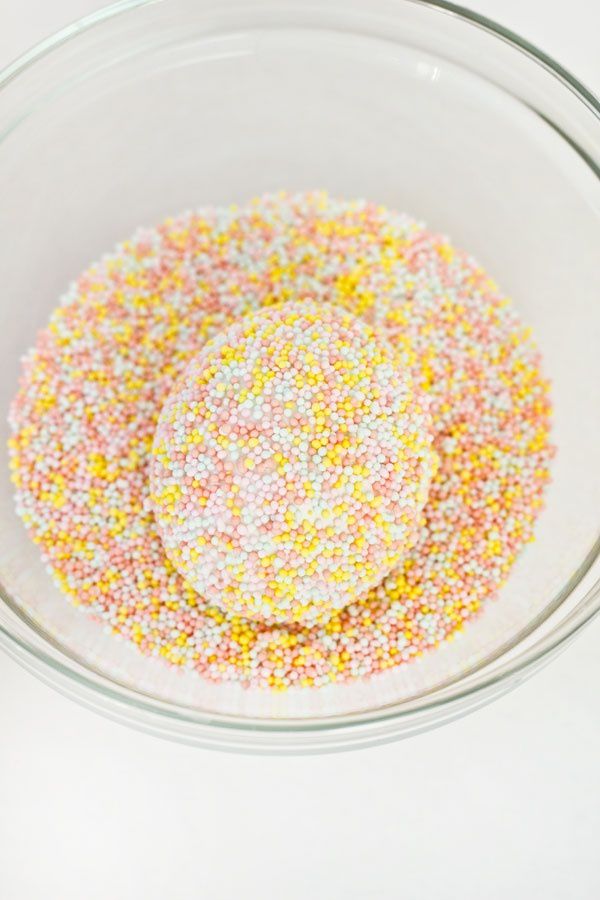 Step 4
Leave the egg in the bowl to dry. You can carefully take it out when it's partially dried and put onto wire rack.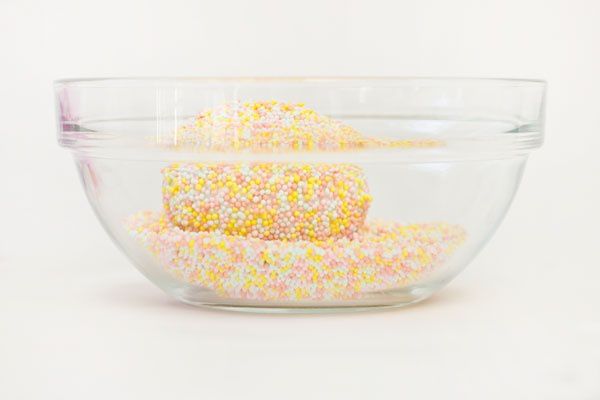 Step 5
Now follow all the steps again with the remaining eggs.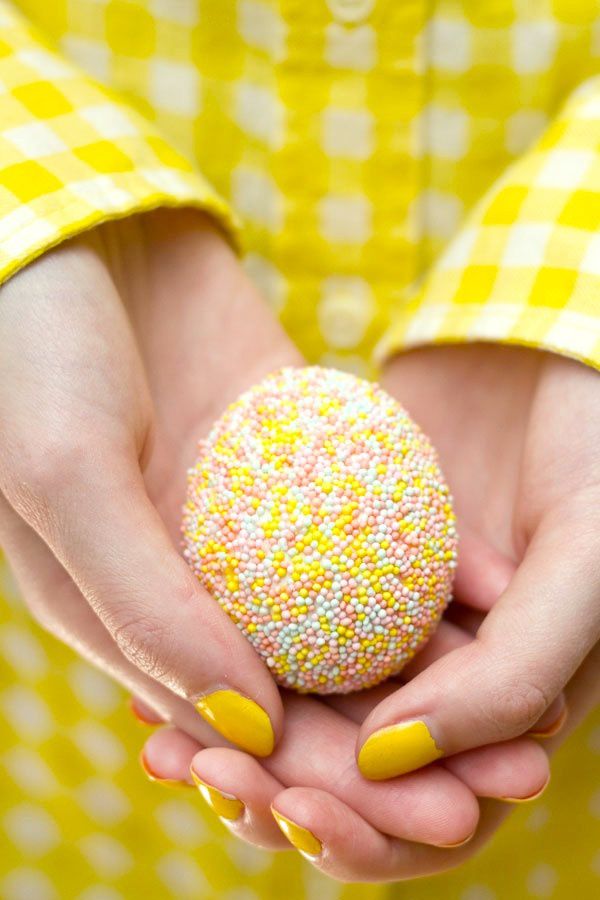 Voila! Now you have a cute set of the sprinkled eggs to decorate your house for the Easter. After you are done clean your workspace and throw away the remaining sprinkles as they have been in a contact with glue and you cannot use them as a food decoration. Remember, the eggs that were made for the decoration only!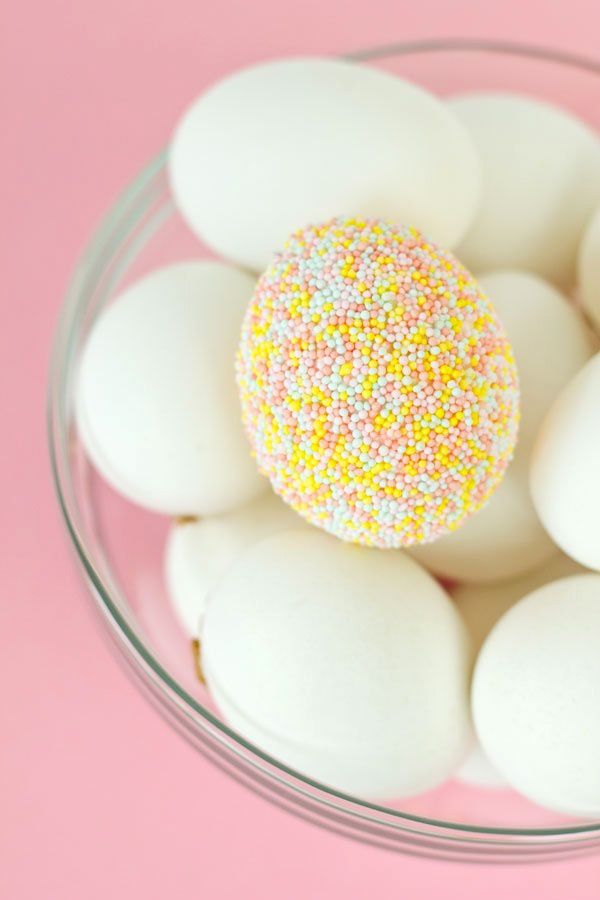 Distribute the eggs in a one large or a few small bowls put them on the table or any other place. If you were using a faux eggs i t will be a good decision to pierce a hole in the middle of each egg and string them on a thread. This way you can get a nice Easter garland and place it on the doors or walls.
Wish you a happy holidays!
Source: studiodiy.com