Hello!
Kitchen is a place where the new kitchenware and other supportive supplies needed. There is a wide range of the thing you need and want on the store shelves but the price tags are terrifying… So today we are going to make a Knit Potholders and Wooden Trivets to spice up your kitchen look.
DIY KNIT POTHOLDERS
Supplies:
–US 17 12mm 10 inch needles
–5mm cotton cord
–leather
–rotary cutter
–cutting mat
-ruler
–leather punch
–rivet kit
-hammer
Directions:
For the pattern cast on 14 stitches and knit 24 rows of garter stitch before casting off and weaving in the ends.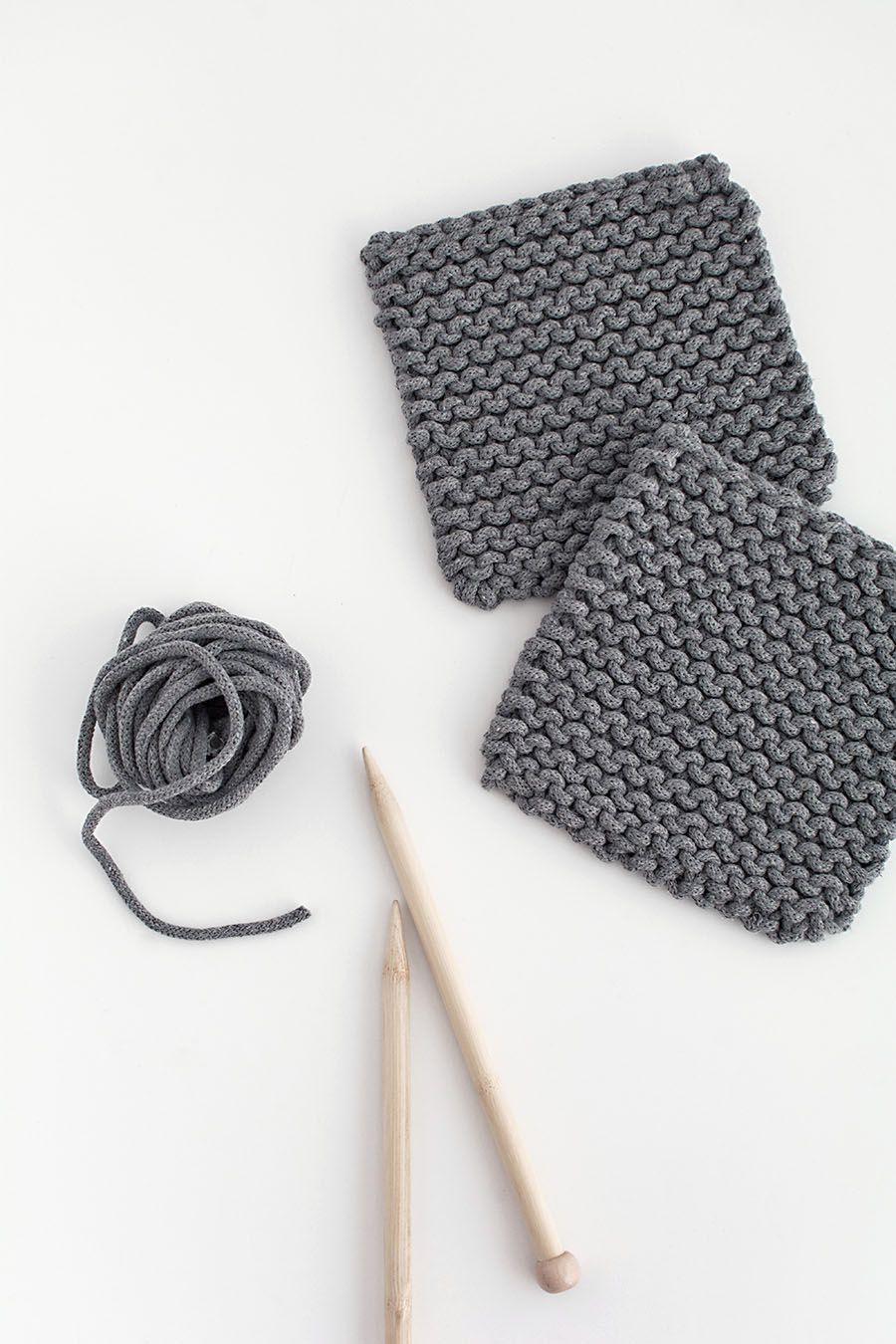 For the handle, cut a piece of leather roughly 7.5″ long and 0.5″ wide with a rotary cutter.  Using a leather punch, punch a hole at each end of the leather.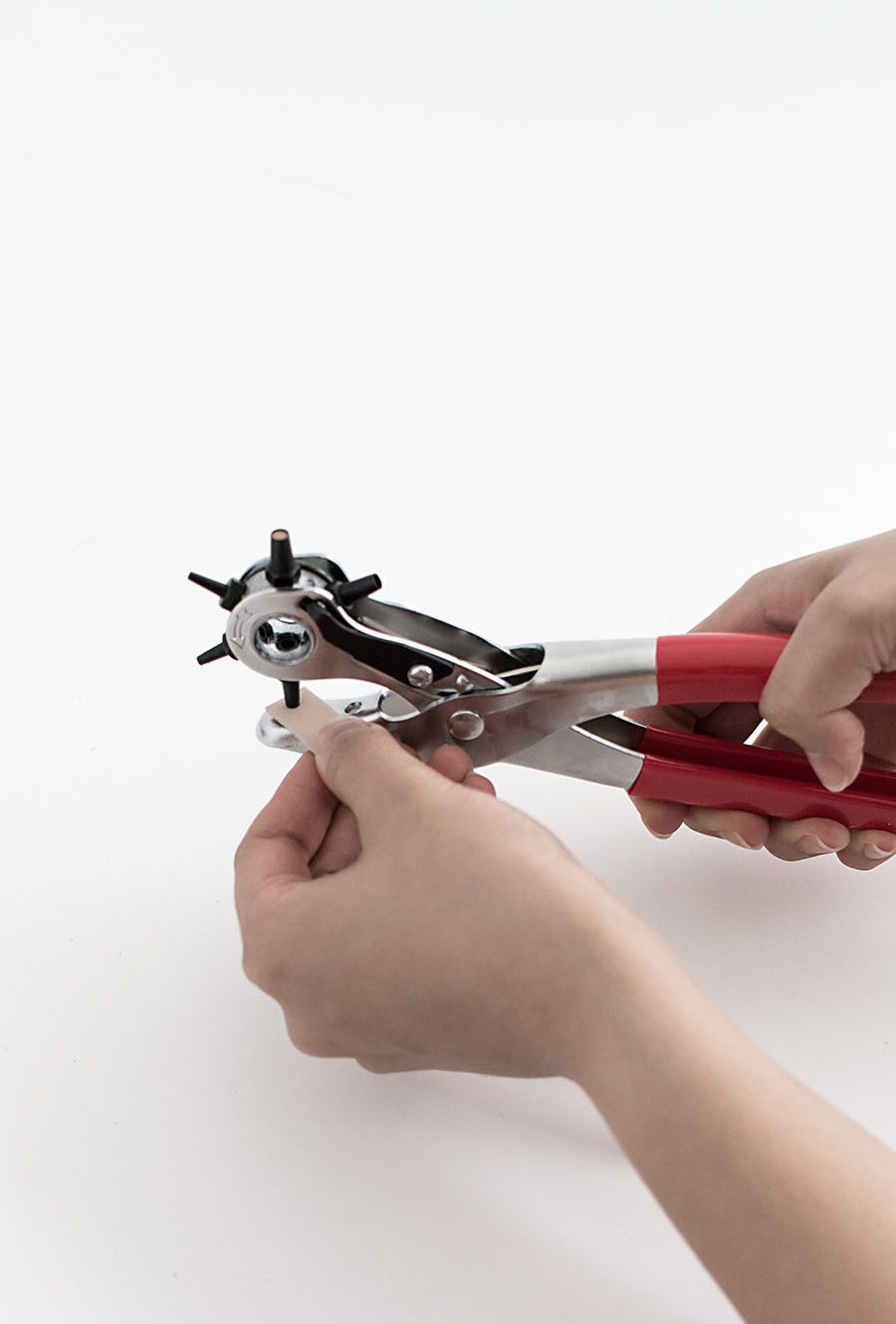 Hold the ends of the leather together so that the holes overlap, then insert a rivet backing from behind.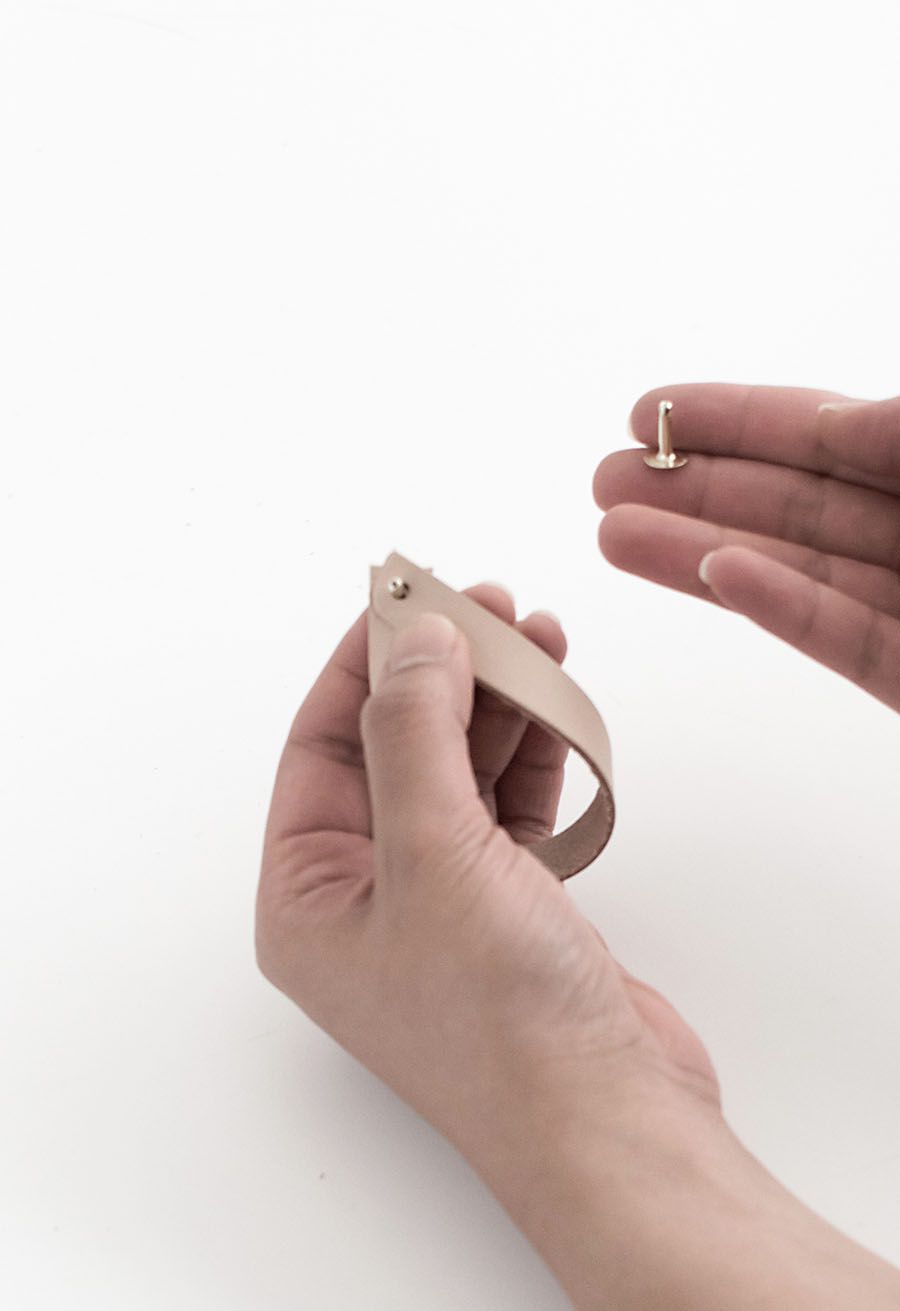 Push the rivet backing through one corner of the potholder then snap on the rivet cap.  Try to find the tightest stitch to put it through otherwise the rivet will slip through.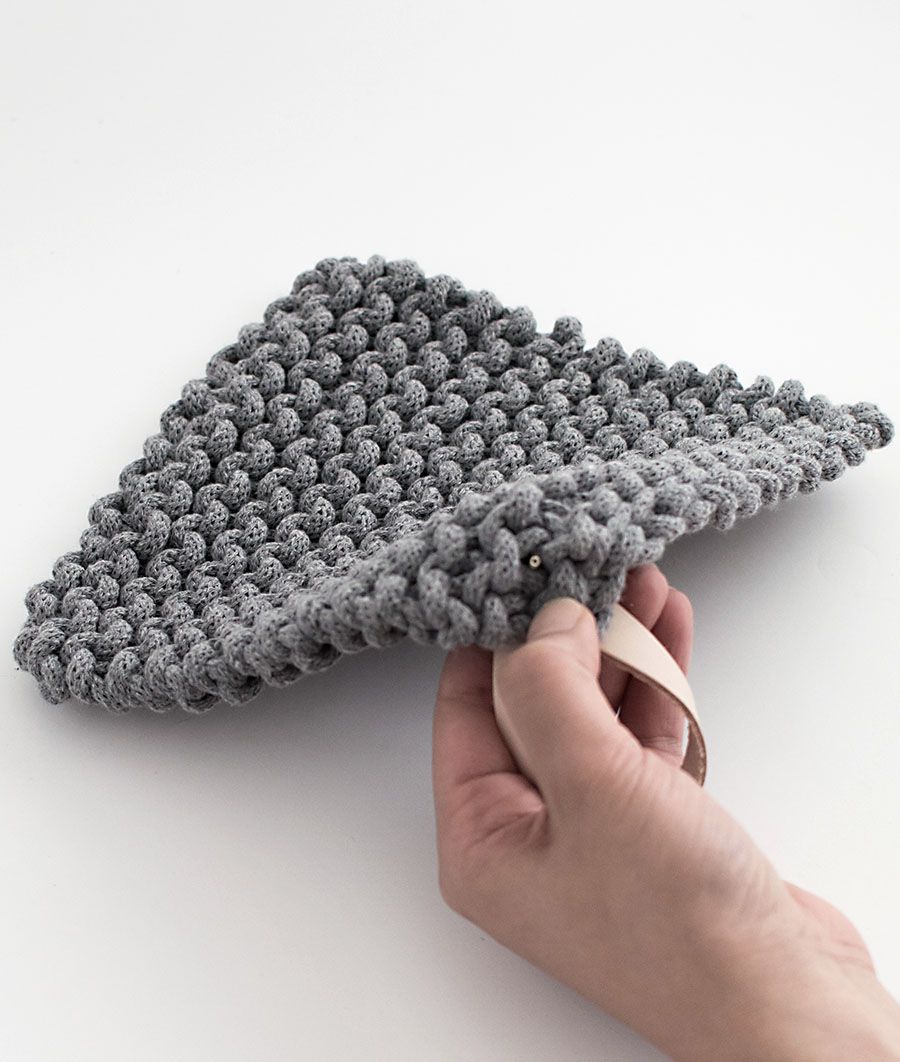 Use the setter, anvil, and a hammer to pound the rivet shut.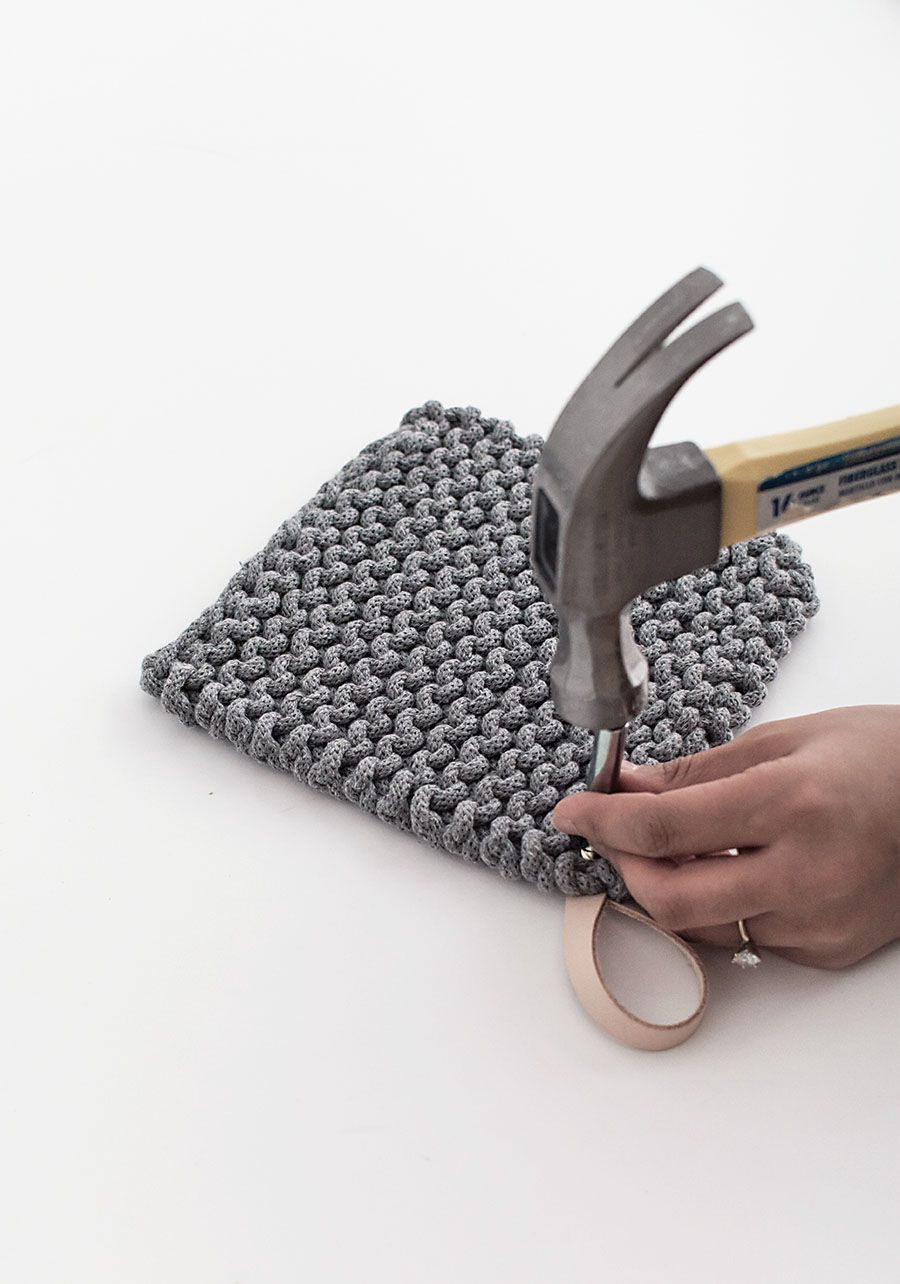 Voila!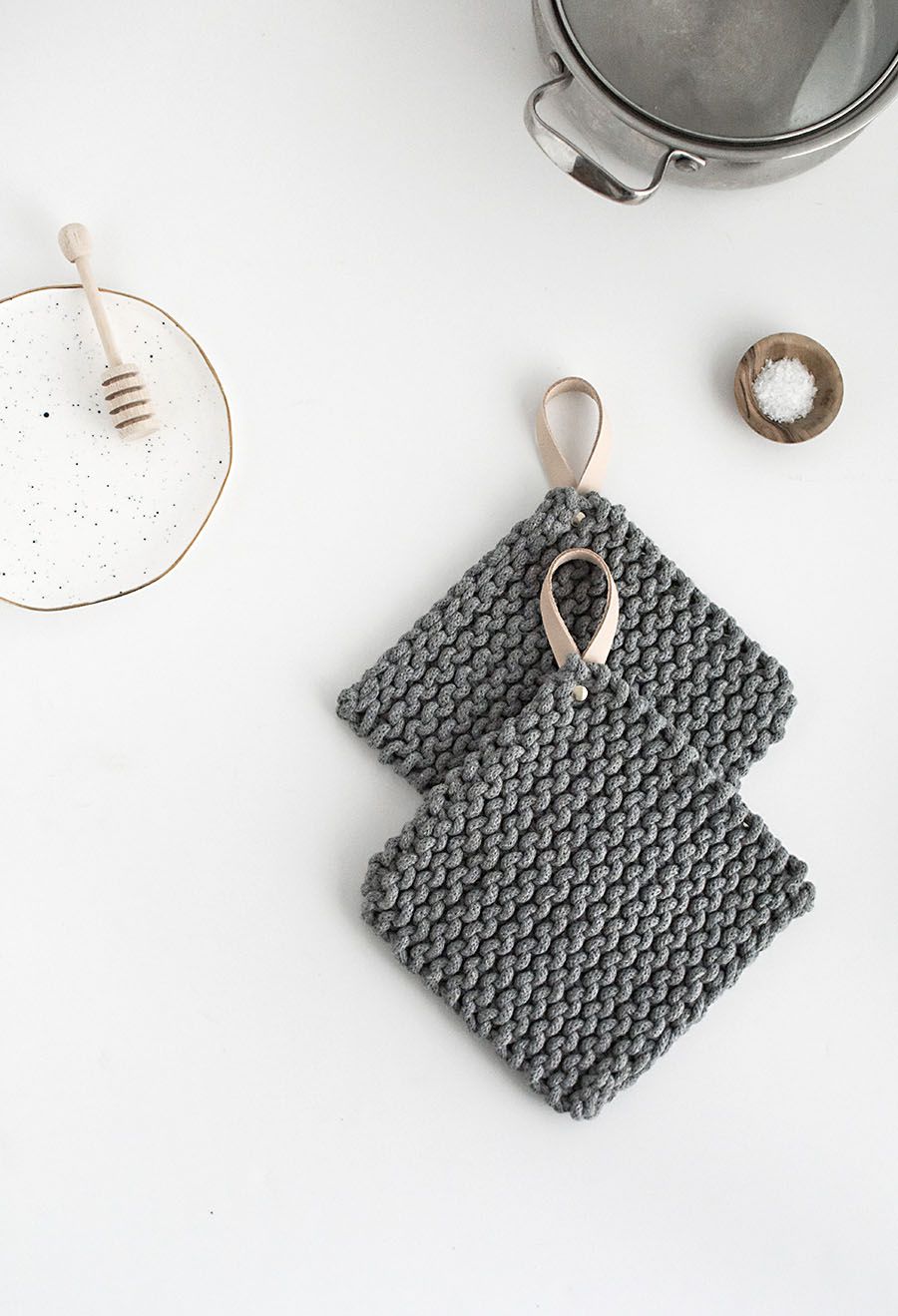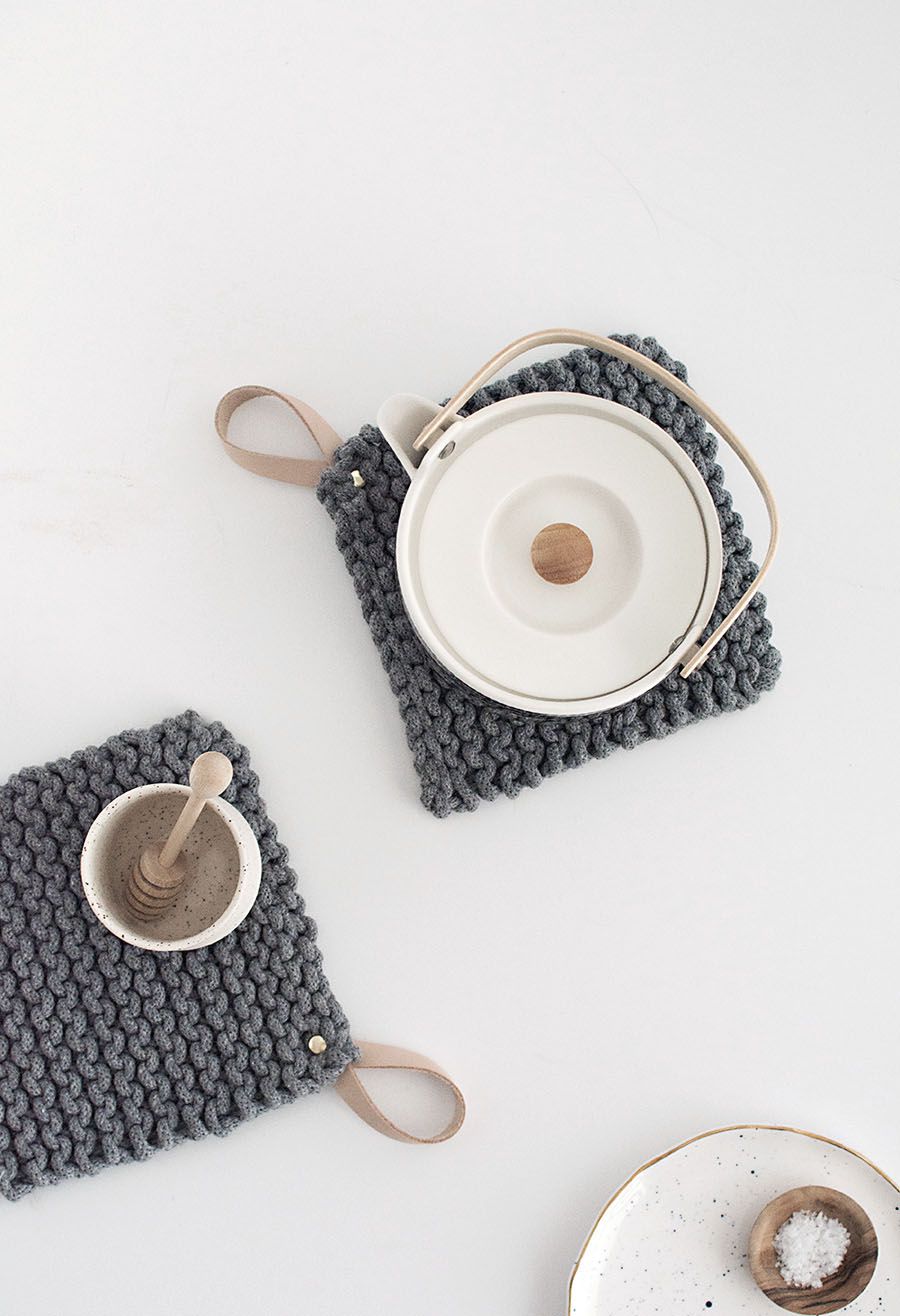 WOODEN TRIANGLE TRIVETS
Supplies:
- square basswood dowels (mine are 0.5″ width)
– miter box and saw
– super glue
Directions:
As shown at the picture cut the dowels at a 60 degree angle for each end using a miter box and saw.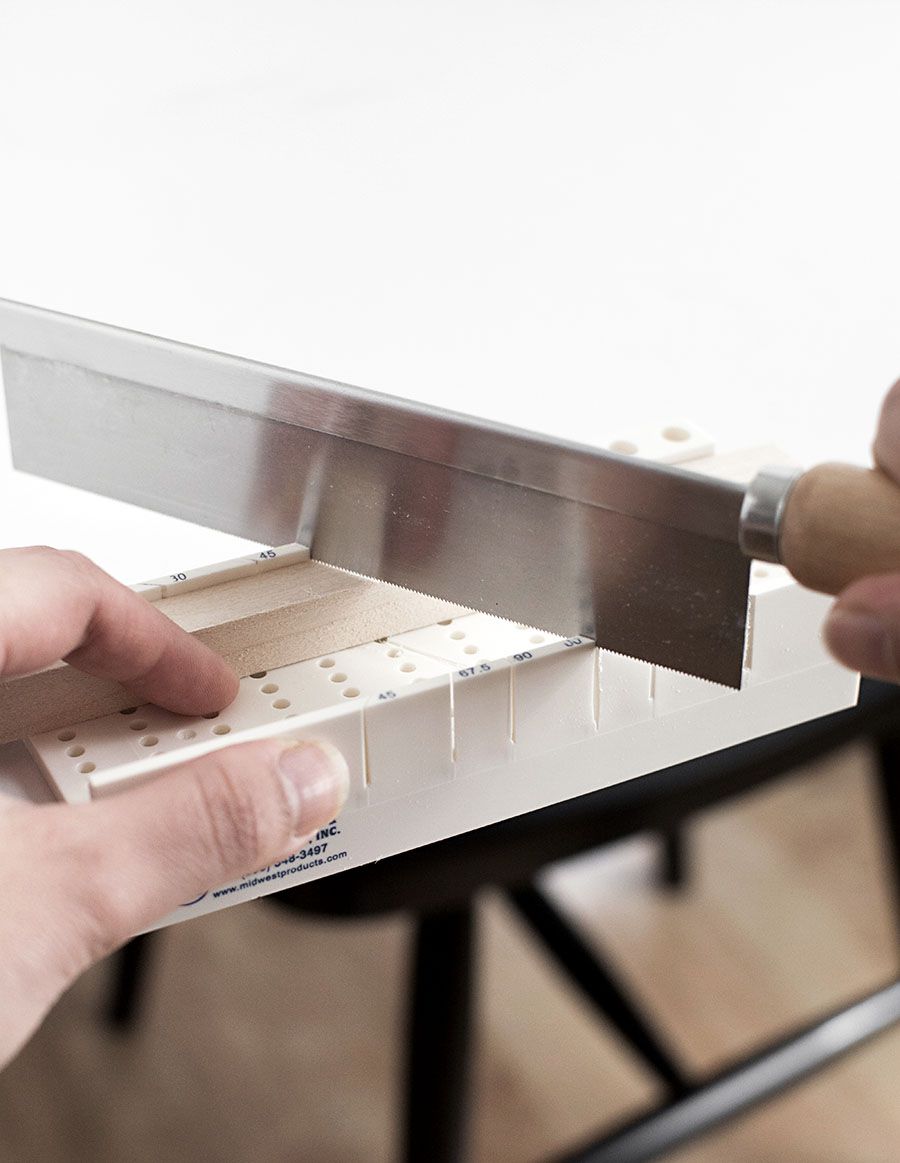 Cut three identical pieces.  I made two main sizes of trivets, one with 5.5″ length dowels (measuring the longer side) and the other with 7″ lengths.  I would say not to go much larger than this, though I made one at 7.75″ lengths so it would fit around the small one and look cute.  Also, in the likely event that you don't cut the angles at perfect 60 degree angles, you may need to shorten the length of one of them if they don't piece together easily, no big deal.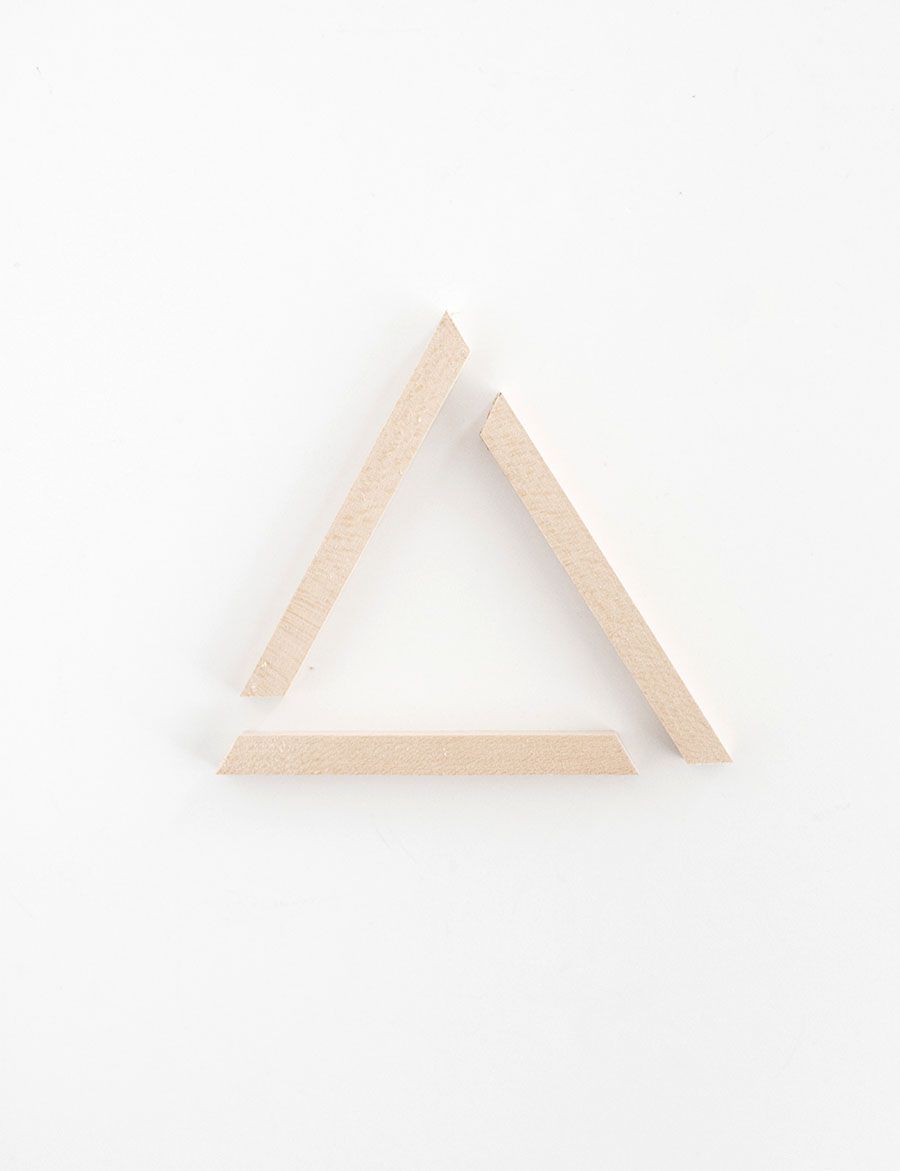 Glue the dowels together with super glue and let them completely dry.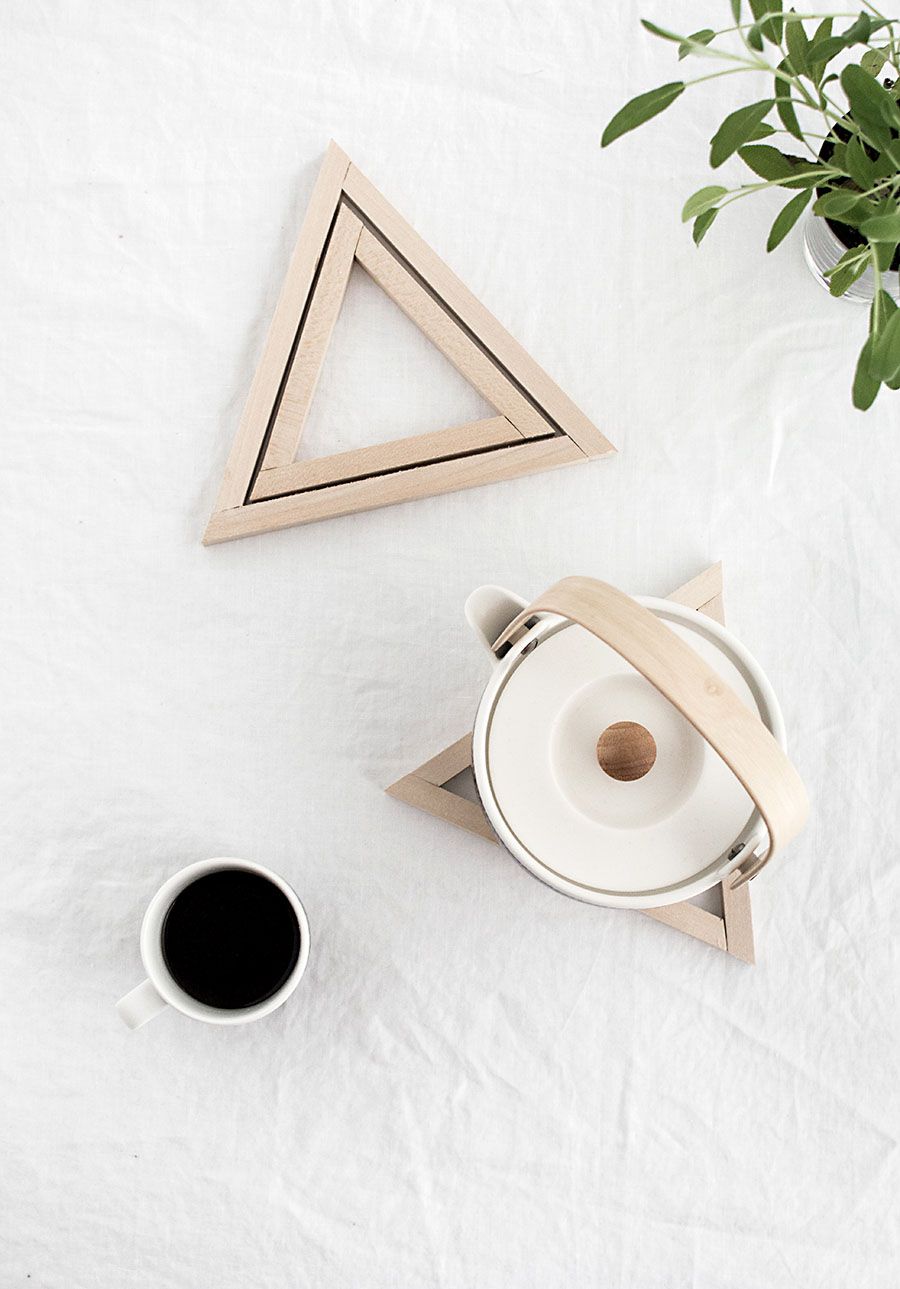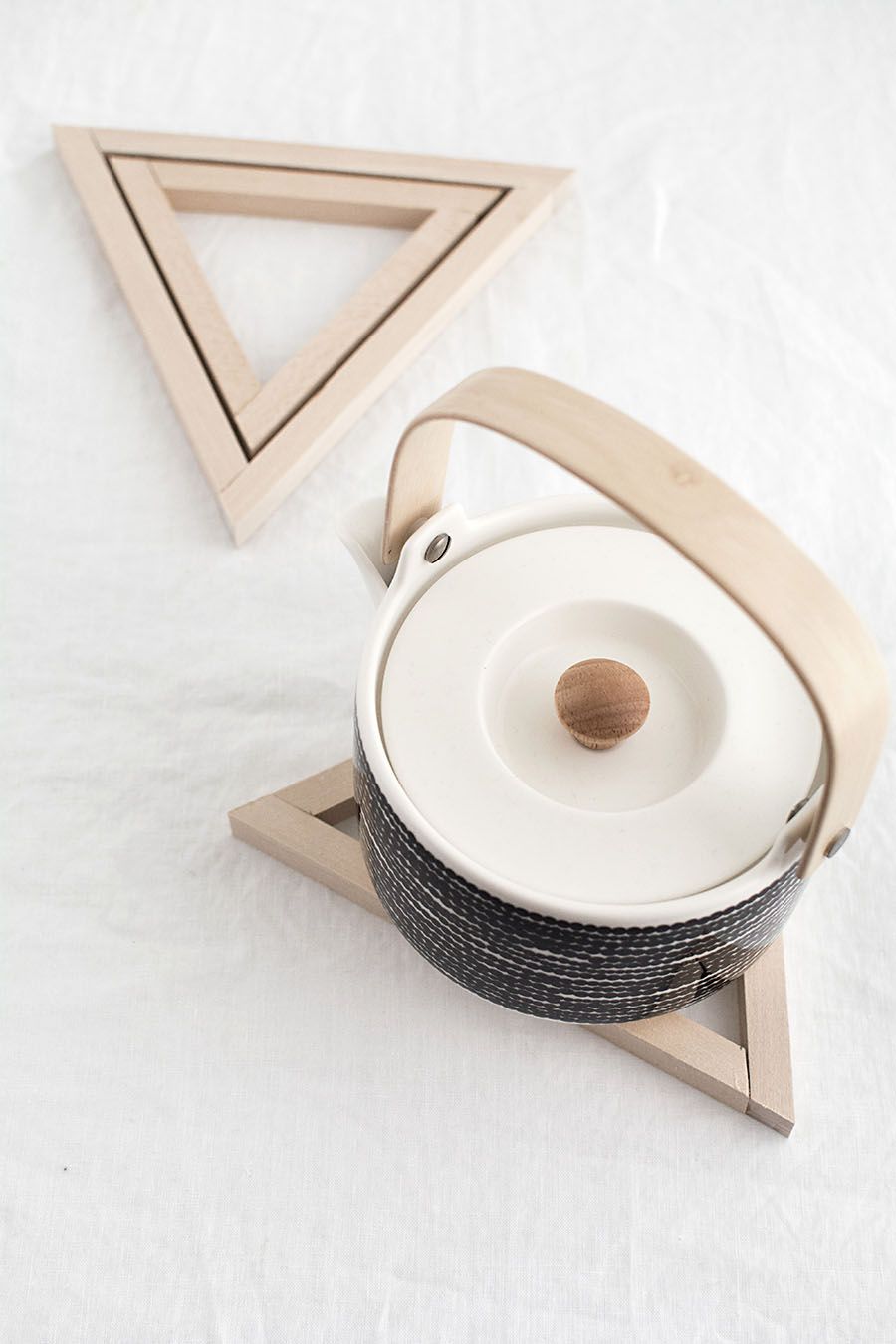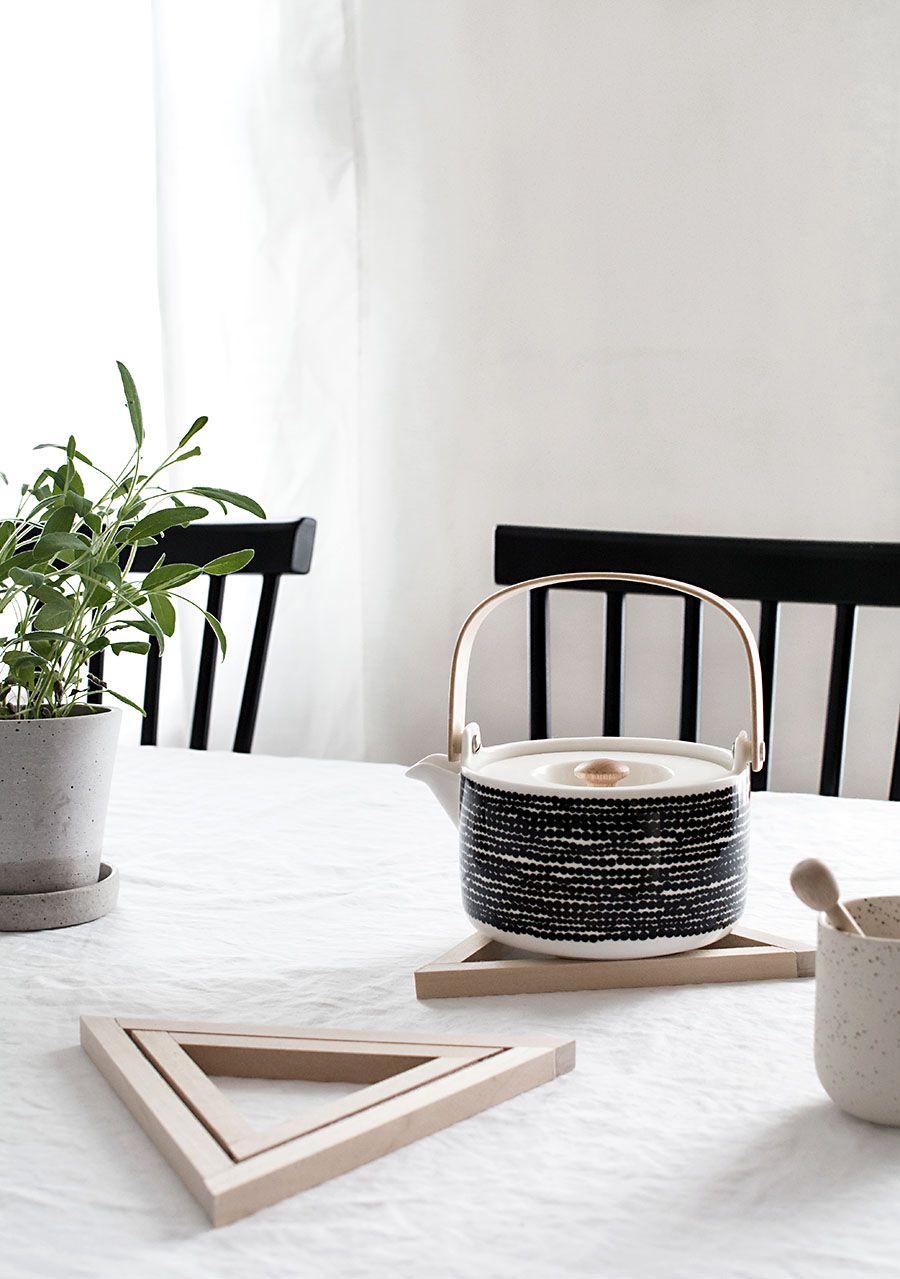 Voila! I hope you enjoyed this!
Source: homeyohmy.com