Before proceeding to the technique of decoupage with napkins, let's look what methods of gluing napkins and other materials exist. 
Details can be glued entirely or cut out of individual blanks, it all depends on your design idea. Masters basically use two ways of gluing: 
 - Spread the prepared surface with glue and attach a napkin;
 - Apply a napkin, and then spread with glue so that it soaks through the paper. 
The adhesive can be used PVA glue, then you will need to wait for it to dry completely before coating it with varnish. If you work with flat surfaces, try using a glue stick. To do this, spread it on a wooden board, then apply a napkin and iron it.

If you want to make decoupage of the bottle handmade, prepare the following materials: 
Bottle 
Acrylic lacquer and paints 
Napkins 
Brushes and scissors 
Glue 
Alcohol for surface degreasing 
Primer 
Ribbons, beads and other decorative stuff
At first you will need to clean the bottle of labels with a sandpaper and soap. It is important not only to remove the paper, but also the glue, so that the surface is perfectly flat. After carrying out these works, the bottle is degreased.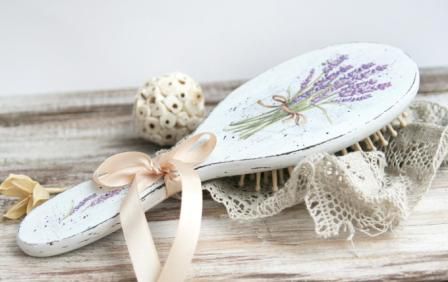 If you want the drawing to be clearly visible, then prime the bottle completely. You can make a background of any color using acrylic paint. While the paint is drying, prepare the napkins. 
For decoupage use three-layer wipes, which separate the upper color layer. You can cut out individual fragments or paste the napkin on the bottle completely, it all depends on your creative idea for handmade.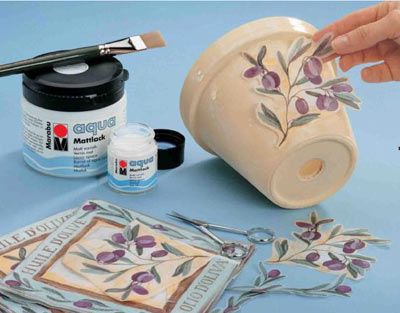 You can now choose a convenient way of gluing the napkins. Do not be discouraged if the first time did not work, because the paper gets wet quickly when wet. To reduce the appearance of bubbles and folds, try gluing with glue from the middle to the edges. After the napkin is glued, you can begin to decorate the bottle. Take a sponge and paint all the defects, giving the handicraft a unique texture.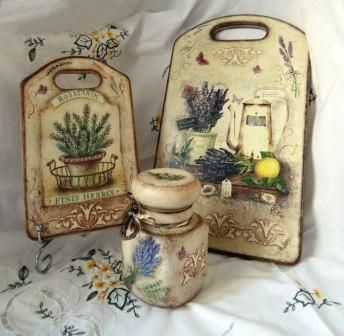 With the help of beads and ribbons, you will be able to decorate a bottle in any style. Enjoy your handmade!