Decorating Wine Glasses For Wedding
June 24, 2016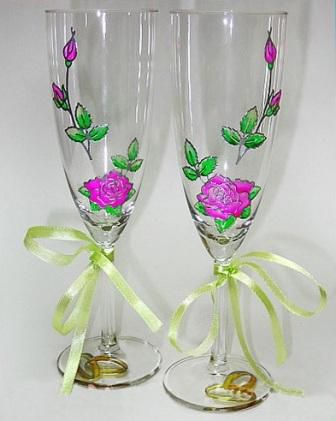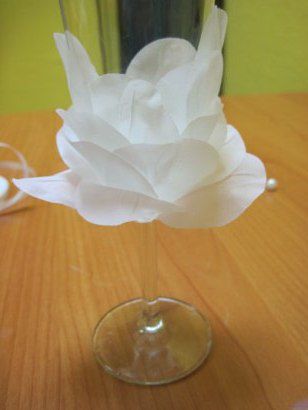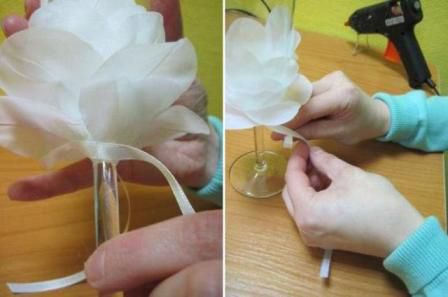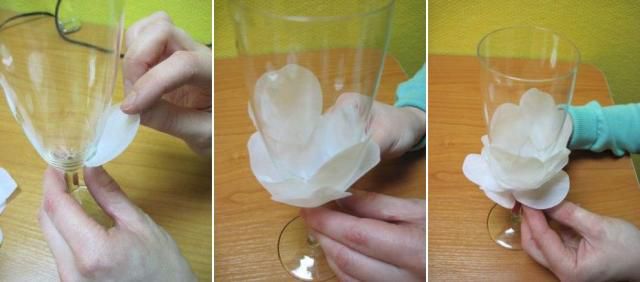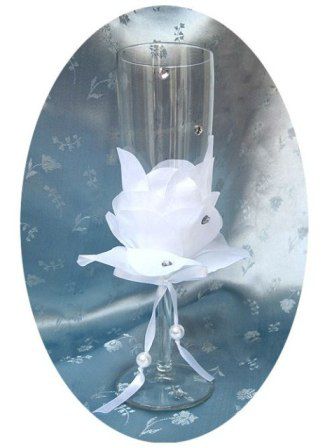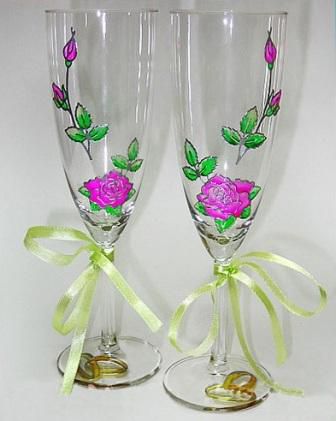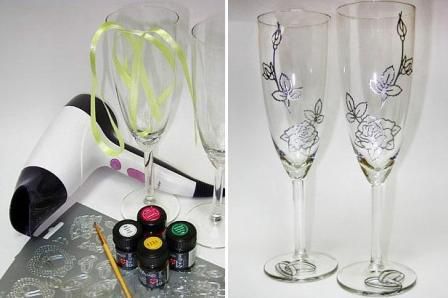 To do this, you need the following:
stained glass colors;
a round brush on synthetic foundation;
acquire stickers with an image suited for the celebration (pigeons, rings, flowers) in a shop of stationery goods;
wine glasses;
napkins;
a hair-dryer;
a silk ribbon.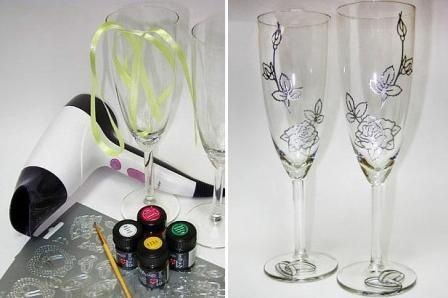 Step-By-Step Description Of Wine Glasses Decoration
1. Wine glasses must be clean, dry and fat-free. The napkin will serve for the last case.
2. Take peel-off stickers with flowers and glue them to the side part of the wine glass and glue stickers with rings to the bottom part.
3. With the help of the brush and stained glass colors, paint stickers accurately.
4. If you have enough time, wait for complete drying of the paint, but if you do not have enough time, use drying with the hair-dryer.
5. For the finalization of the picture, attach silk ribbons on stems of wine glasses.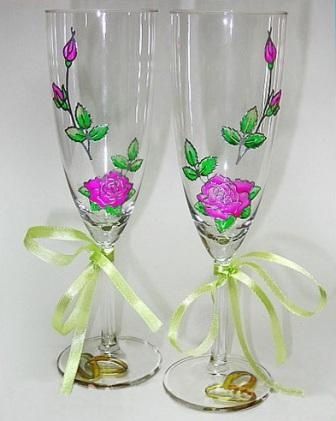 Wine Glasses With Petals For A Wedding
Here is the following way to decorate pertinents solemnly.
To do this, you need the following:
beads and rhinestones for decoration;
a ribbon of satin material;
glue;
wine glasses;
petals from textiles.
Step-By-Step Execution Of Wedding Wine Glasses` Decoration
1. Wine glasses must be clean, dry and fat-free. Everything should be exactly like this in order to make all necessary decorations hold well.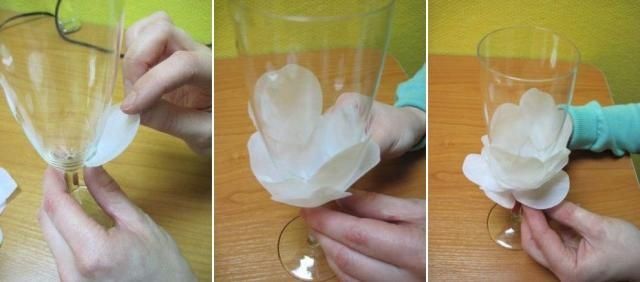 2. Then make decoration in form of textile petals. Take each petal individually and carefully cover it with glue on the inside, afterwards press it to the wine glass and hold for ten seconds. You can make petals in form of a flower.

3. Take a ribbon and cut it off, making it approximately of 30 cm long. Right in its middle, drip some glue and attach it to the stem. Finish the design by making a ribbon bow.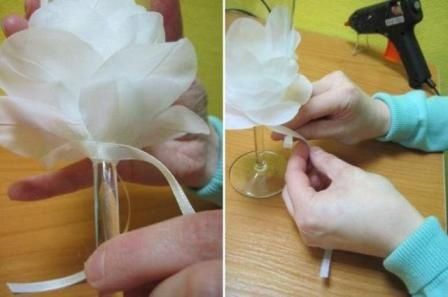 4. Show your fantasy: you can add some beads to the ribbon in advance or complement the decoration with several rhinestones, using glue and creating a heart from them. Just be careful, because ordinary glue will not fit here.