Crochet Ruffle Scarf
June 13, 2016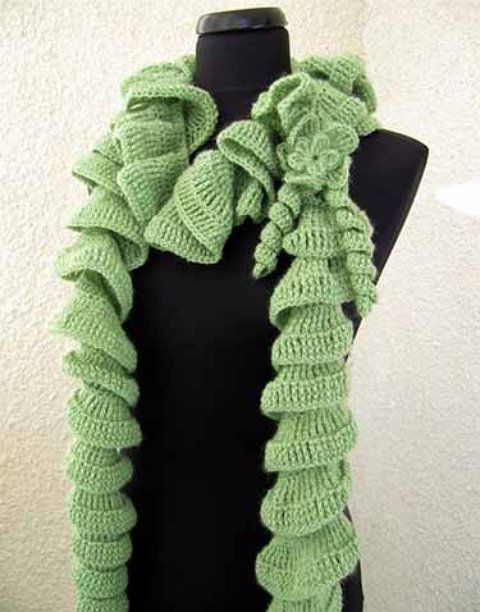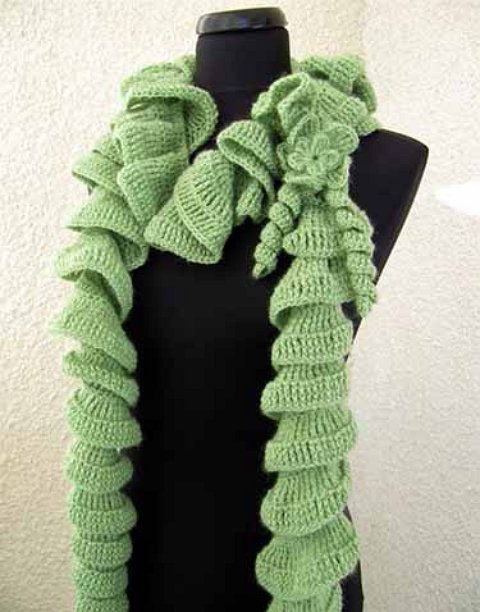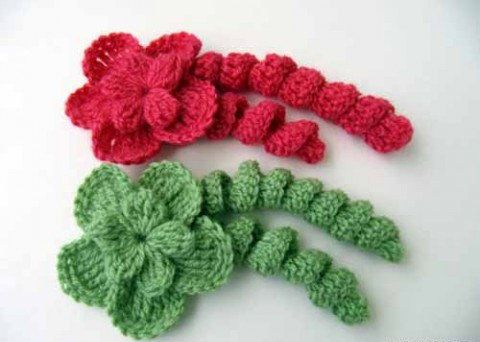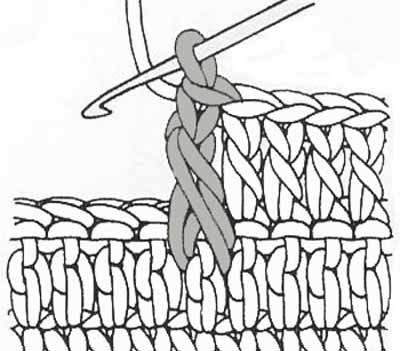 Irrespective of the fact that crocheting such a ruffle scarf seems to be complicated, it is rather easy.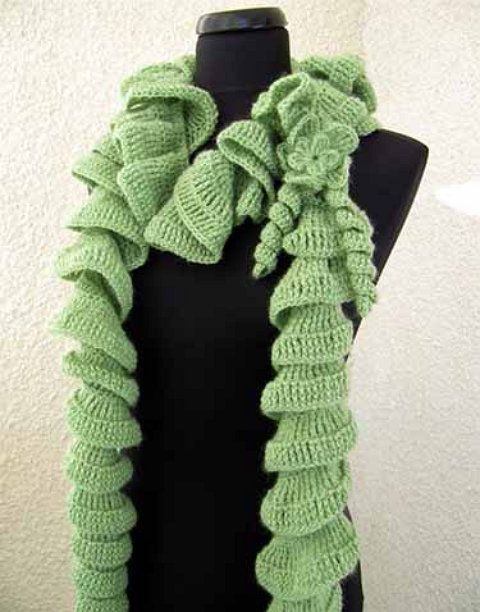 We need to make a chain of chain stitches. You may make it as long as you wish. You need to crochet the crochets putting the yarn over 3 times and getting two in each loop. Each following row should have a doubled number of the stitches. Thanks to it, your article will twist around the 1st row.
In order to have a "protuberant" effect you need to make simple and relief rows in turns.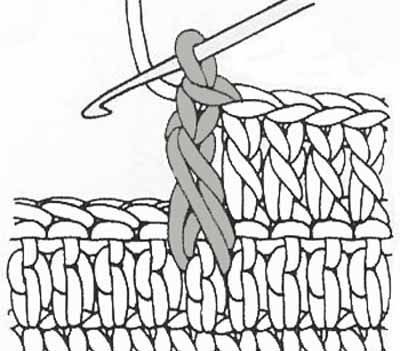 In order to decorate your scarf you may crochet a barrette (a brooch) with flowers.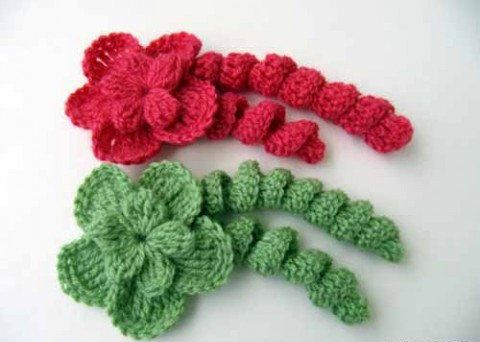 However, you'd better make single or double crochets instead of double treble ones when you're working on the spirals that are hanging from the flowers.