Crochet Edging
June 17, 2016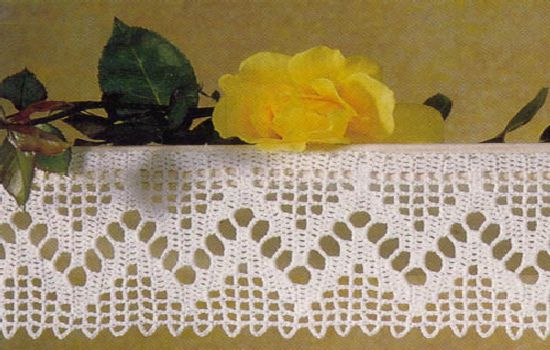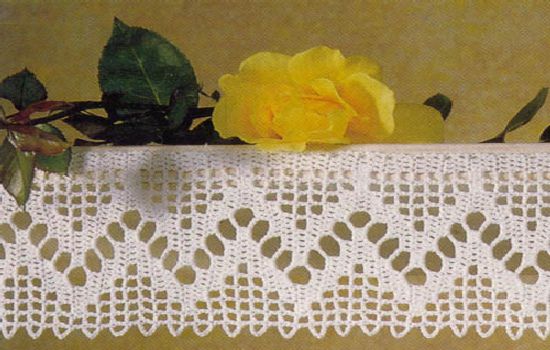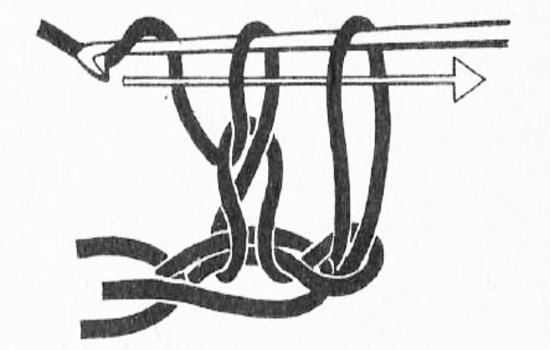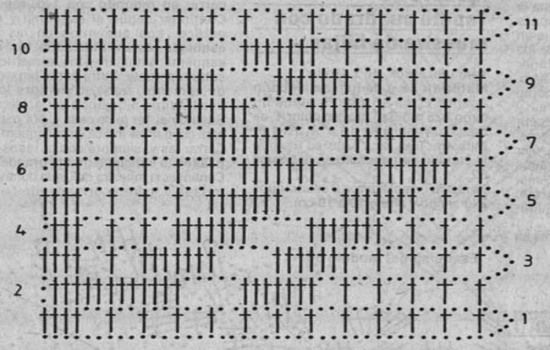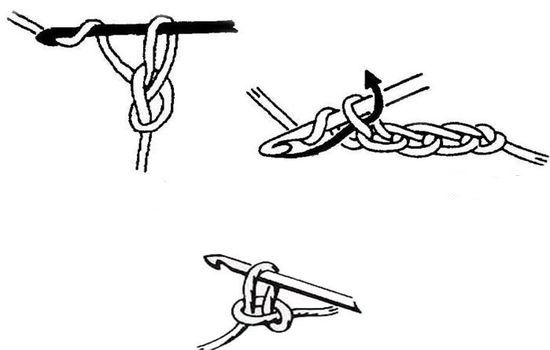 If you want to crochet edging for the towels, napkins, or towel, zigzag pattern will be fine. Even beginners can do this. The main advantage of such crochet edging is that it is crochet in length, so you do not need to count the number of stitches you need. You can try on the edging to the finished product in the process of crocheting.
Materials required:
Threads (iris, linen or synthetic with lurex);
A hook;
A needle.
Instruction:
Collect chain stitches considering necessary length of the rim.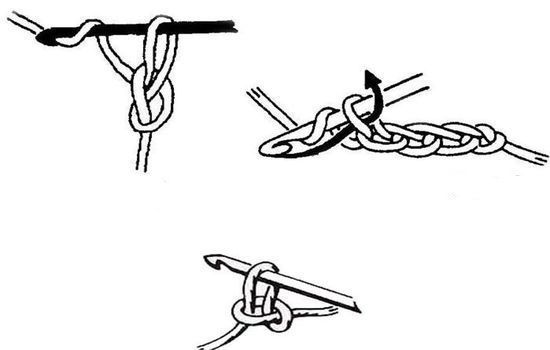 Next, crochet the zigzag rim with a hook according to the scheme, in which you can find dots (chain stitches) and oblong crosses (double crochet).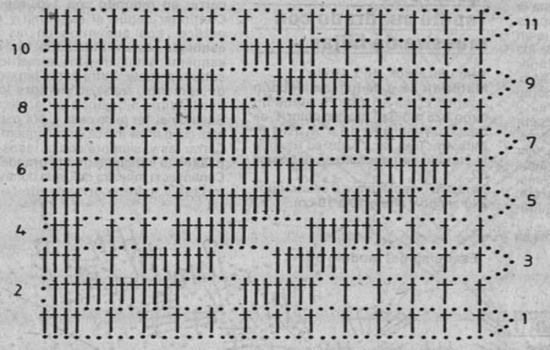 After collecting chain stitches, crochet 4 double crochets, 2 chain stitches and 12 isolated double crochets, alternating them with 2 chain stitches. Close the edge of the item to get a zigzag.
It is necessary to crochet each subsequent row strictly according to the scheme, alternating chain stitches and double crochets.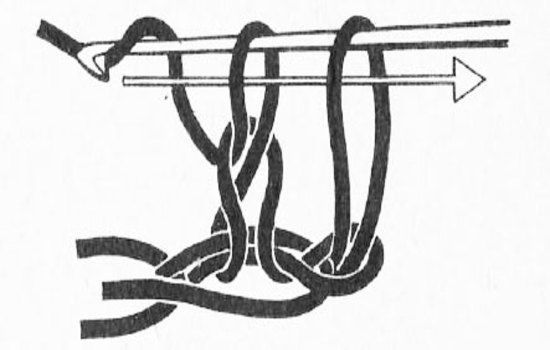 You need to get 12 rows in total. The crochet edging will have a middle width and will be perfect for decoration of home textiles.
Finished crochet edging is crochet to the item with a needle and thread of the same texture.