Crochet Bag
June 15, 2016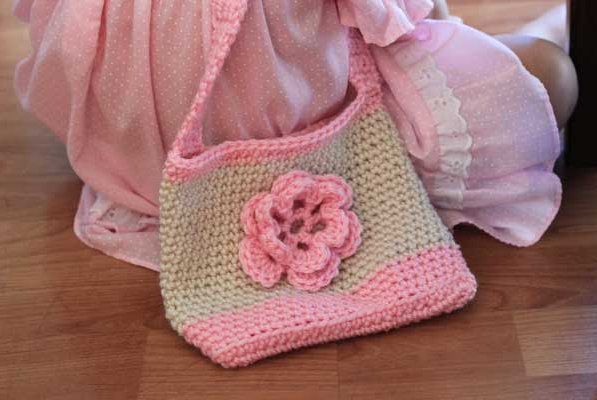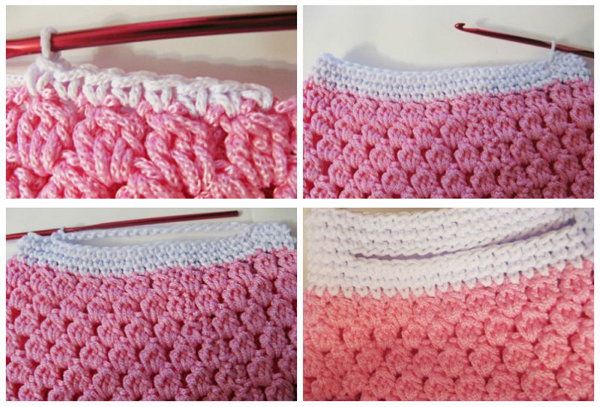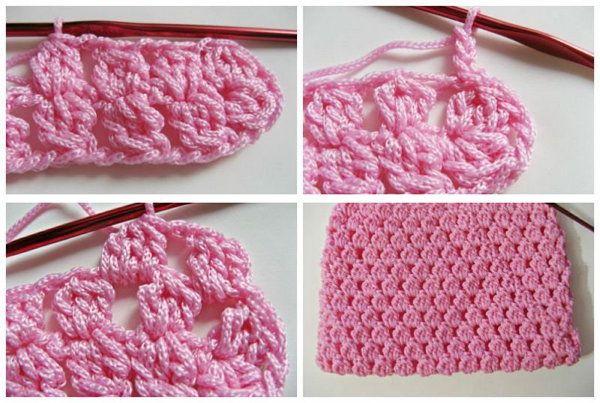 Today, crochet bags are popular among fashionmongers; these stylish accessories make their look original and unique.
We will need:
crochet hook size 7 mm;
yarn of pink and white colors;
a needle and a white thread;
scissors;
a large bead.
The First Row
1. Cast on 39+3 chains (ch)
2. Half treble crochet (htr) in the fourth stitch from the hook.
3. Half double crochet (hdc) in the same stitch and join with one ch. You'll get three dc in one stitch.
4. Then 2 ch + 3 dc in every third chain.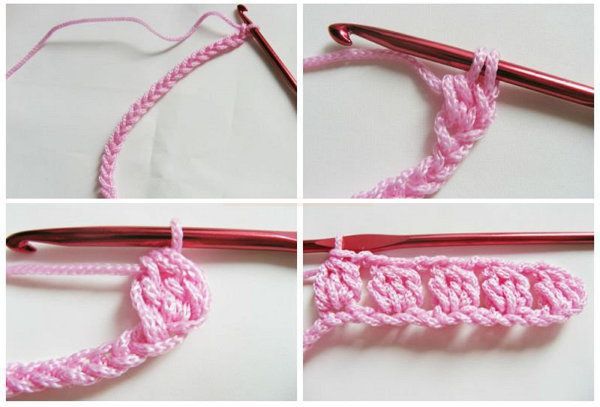 5. Continue to the end of the row, then 3dc in the last stitch of the row +2ch+3dc on the reverse side of the chain.
6. Continue to end of the row. Join.
The Second Row
1. 1 turning chain, 3 ch.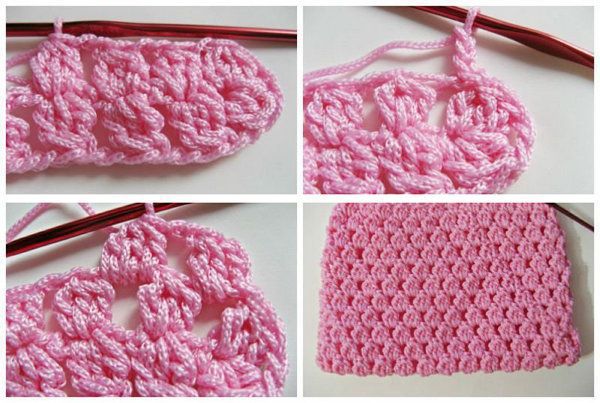 2. 2 dc in one stitch+ *2ch + 3dc in one stitch between. * Repeat from * crochet in a ring. Repeat the 2nd row pattern in 3-9 rows. Repeat in 10-11 rows, but instead of three stitches between 3dc in one stitch make 2 ch.
The 12th raw:
1. Pull in the white yarn.
2. Then single crochet in each loop till the end of the row. Join. Repeat the 12th row pattern in 13-14 rows.
The 15th row:
1. From one end of the row.
2. Crochet 18ch to the other end of the row.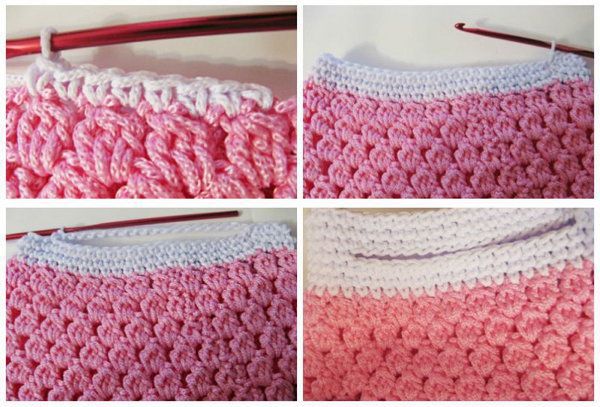 3. Single crochet in each loop, repeat in the other end.
In 16-18 rows single crochet in each stitch.