DIY dishes from beet
August 7, 2017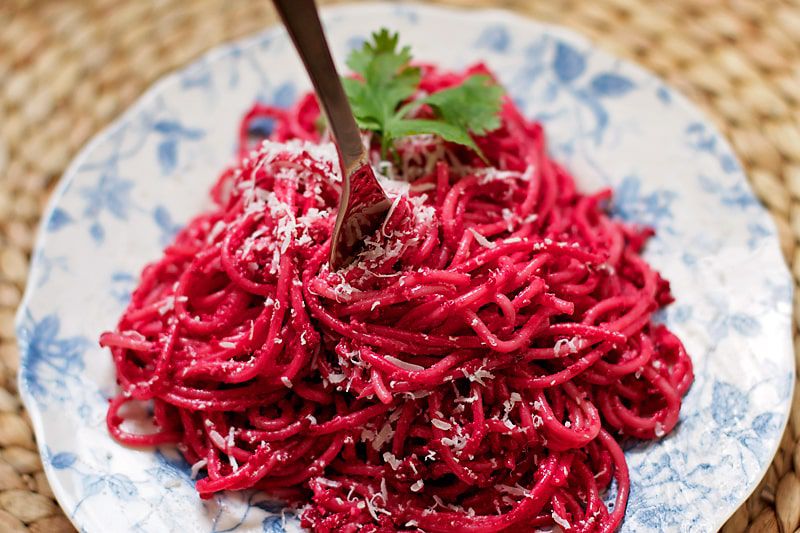 If you're looking what to cook for a dinner or just want to find some new healthy and tasty dishes – this post is just for you! I'm going to show what you can prepare with a beef. It will be suitable for every kind of occasion: you can cook it just for yourself, for the whole family or for kids.
It is necessary to include beets in your diet, because it positively affects the process of hematopoiesis. It is also very useful for the liver and helps digest food. Also add to this the fact that beets are a low-calorie product, so can be eaten by those who are trying to lose weight. Beet contains a lot of iodine, so the dishes from this vegetable are recommended as a preventive measure against thyroid diseases.
Beetroot also has not so positive sides. For example, it is not recommended for osteoporosis, as it interferes with the assimilation of calcium. And there is a lot of sugar in it, so it is better for diabetics to avoid it.
So, let's get to the process! First I will show you beet noodle recipe, and then I'll tell some general principles of cooking beet.
To prepare beet root pasta for 4-6 servings you will need such ingredients:
2 medium beets without tops
Olive oil
3 1/2 cups of flour
3 large eggs
For garlic creamy sauce:
1/2 cup of butter
2 crushed cloves of garlic
1/4 teaspoon of black pepper
Parmesan cheese for decoration
Sliced green onions for decoration
Salt
HOW TO COOK BEET NOODLES:
Preheat the oven to 200°C.
Puncture the beets with a fork and lightly add the olive oil. Put pepper and salt to the beetroot, then tightly wrap in foil and bake until it can be easily pierced by a fork, about 45 minutes. (Note: If the beet is large, the baking time can increase to 1 hour).
After the beet has cooled, clean it and cut it. Transfer 1/2 cup of beetroot into a medium-sized container and mix it with eggs and salt.
Take the flour, in the center of a work surface make a large well. Add beetroot mixture to the center of the well, and slowly mix it with flour using a fork. Continue to mix the flour with the beetroot until the dough forms. Knead the remaining flour into the dough with your hands. Stir the dough for a roasted beet noodles for 3 minutes, then cover it with a plastic wrap and let it sit for a half an hour at room temperature. Divide the dough into equal parts. If you have a special machine for pasta – use it. If not – make pasta with your own hands but try to make it as thiner as you can.
Prepare the salted water for boiling (it is better to use a large saucepan). Throw the fettuccine in boiling water, cook to the al dente state for 2-4 minutes. Drain and pour the cooked pasta into a large serving dish.
Many of beet pasta recipes includes sauces. My favorite for this recipe is a garlic and cream sauce.
Mix the butter and garlic in a saucepan over medium heat. Heat the oil until it melts and begins to acquire a golden brown tint, for about 3 minutes. (Note: the oil will have a light nutty flavor.)
Remove the garlic-cream sauce from the heat and add the pepper. Pour sauce over the pasta, lightly stirring to completely cover the paste. Decorate with Parmesan, chopped green onions, salt and serve.
ROASTET BEETS - GENERAL PRINCIPLES OF COOKING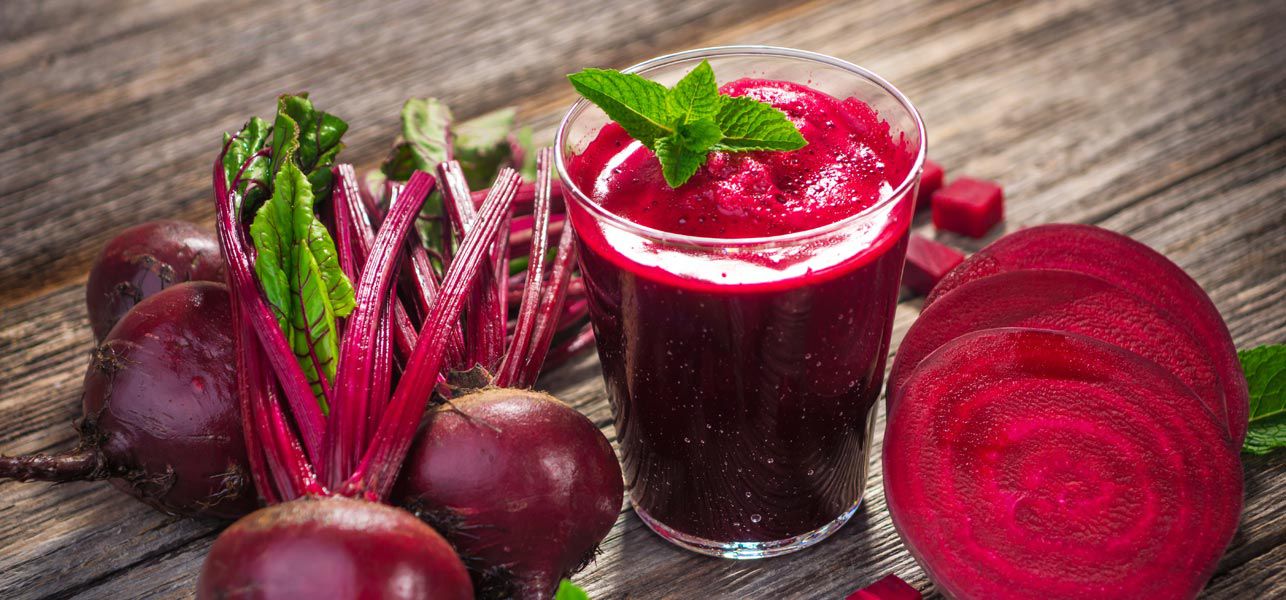 So, now you already know how to make beet pasta, but also beets can be eaten baked, stewed, in raw form and fried. They can be fried with spices, herbs, garlic. With the addition of various vegetables: onions, potatoes, cabbage, carrots. And also with meat, chicken, mushrooms. From fried beets are obtained excellent salads and conservation for the winter. Thanks to this type of heat treatment, the vegetable acquires an interesting taste, while maintaining its useful qualities.
Fried beets are not only a delicious cold appetizer, but also an original hot garnish for meat, fish, chicken. Also, it can be added to salads, thus diversifying the look and taste of the salad.
It is better to keep beets in a plastic bag in a cool place, in this way it will not fade, but remain strong and firm.
To make the beet turned out as delicious as possible, it should be pawned for cooking in cold water. And cook on a low heat, not allowing bubbles.
Iron and aluminum cookware for cooking beets are not used - oxidized and colored. It is best enameled (but only without chipping), stainless steel cookware, with ceramic coating.
If you need to boil the beet quickly, you need to cook it for half an hour - 40 minutes, drain the water and pour cold water, after 10 minutes, drain the water again.
To keep the beets bright color when cooking, add a little vinegar or lemon juice to the water. A teaspoon of sugar will also help.
You can check whether the beet is ready with a knife or a toothpick. Everything is like with a potato: if the knife comes in and takes out easily, then the beets are cooked.
Beetroot for salad is better to cut the first of all ingredients and fill with vegetable oil. Then it will not color the rest of the vegetables.
Hope now, when you already know how to cook beet noodles and received the information about how useful for your health this vegetable is – you will eat it more often. Besides, to eat everything that was cooked by your own hands is often a great pleasure for you and relatives. So don't miss a chance to make this gift for everyone and have fun while cooking!