How To Make Soft Toys
June 21, 2016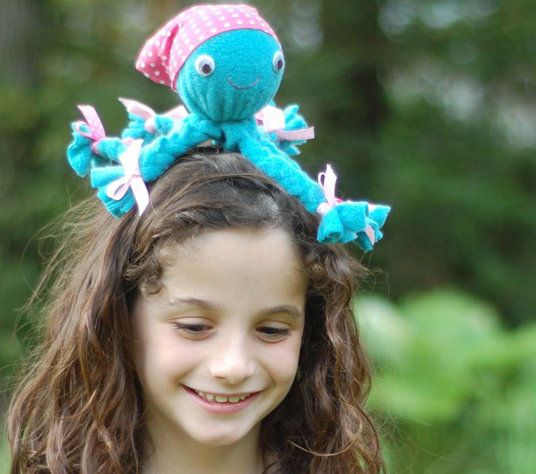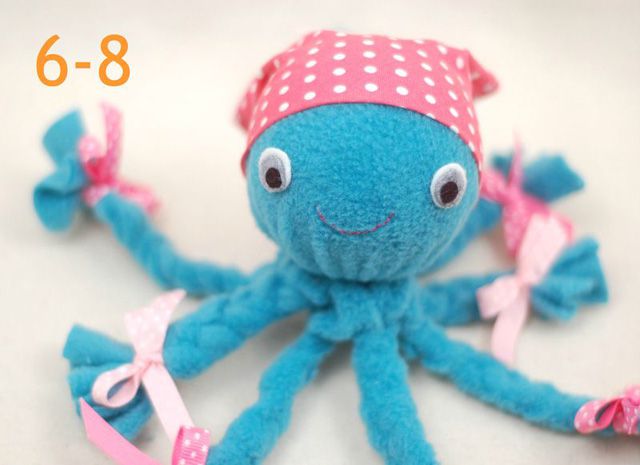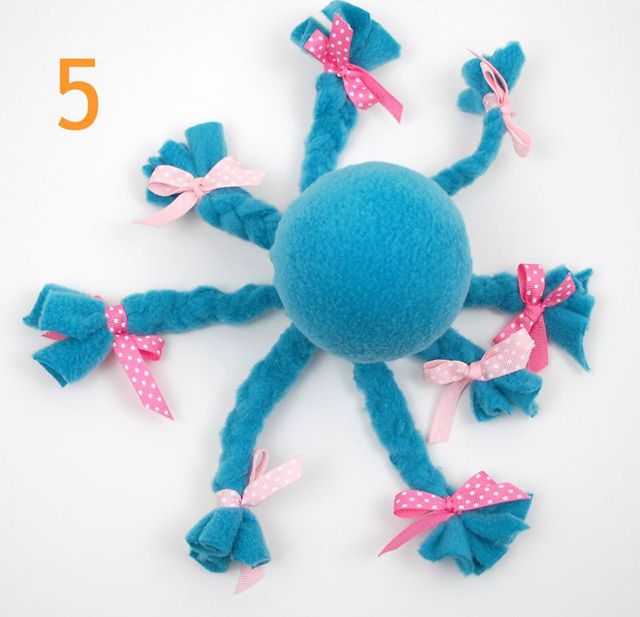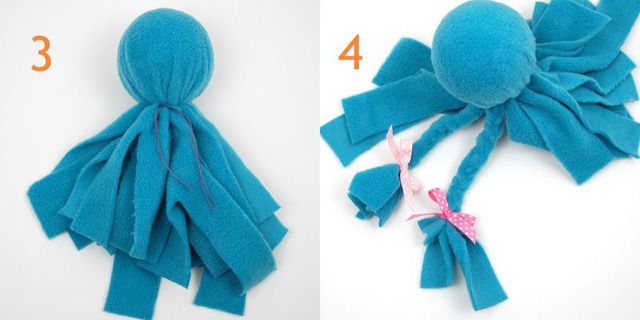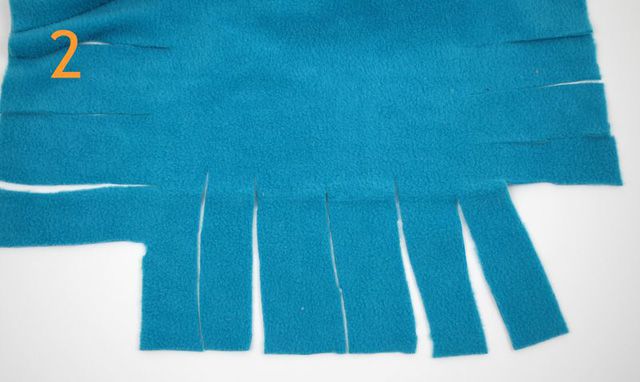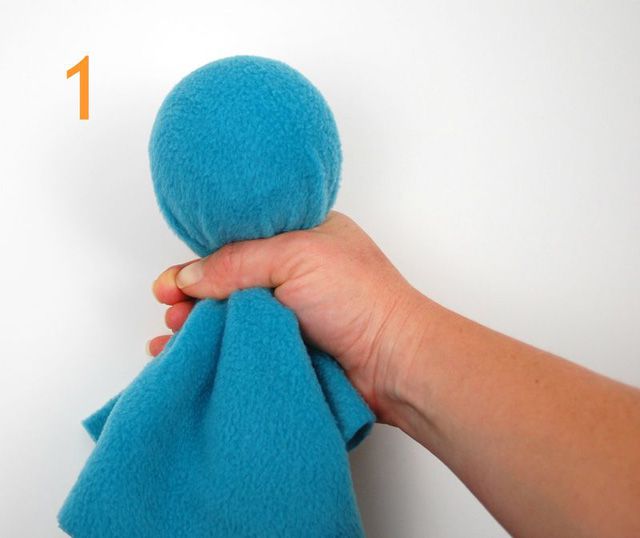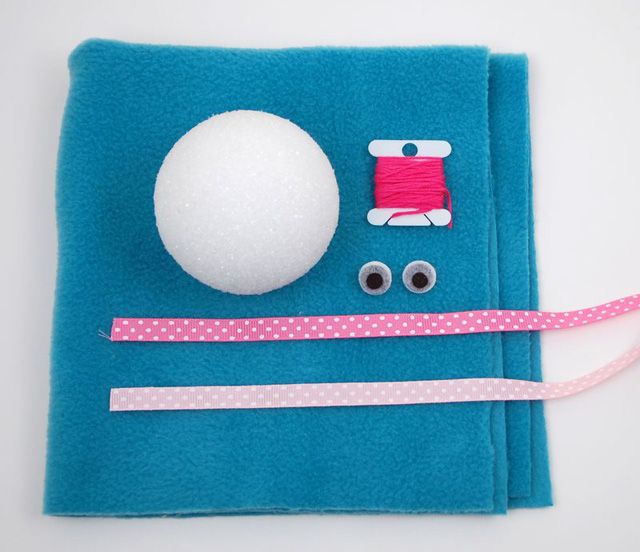 Fleece has been using successfully for a long time as material for production of factory soft toys. It is quite possible to make such toys with your own hands especially because fleece - is unpretentious material in work and easily stretches, masking small disadvantages of stuffing or stitches.
Happy Octopus
For making this toy you don't need difficult patterns. It can be easily made with own hands even by a child, using for work:
odds and ends of white, gray and black fleece (for eyes);
2 m. of bright ribbon;
old tennis ball;
piece of spotted fleece of bright tint 20x20 cm. for bandanna;
piece of fleece of blue tint, size 40x40 cm. for body of octopus;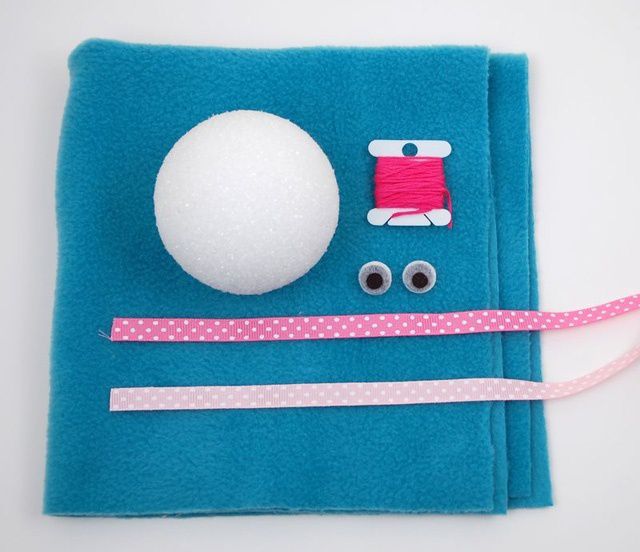 We form "body" of octopus. We place a ball in the center of a piece of blue fabric and wind it round densely by threads. Then we remove threads and pull out the ball, we straighten the fabric. The trace from the thread will help us to define contours of location of the ball (it is necessary not to overdo with cuts).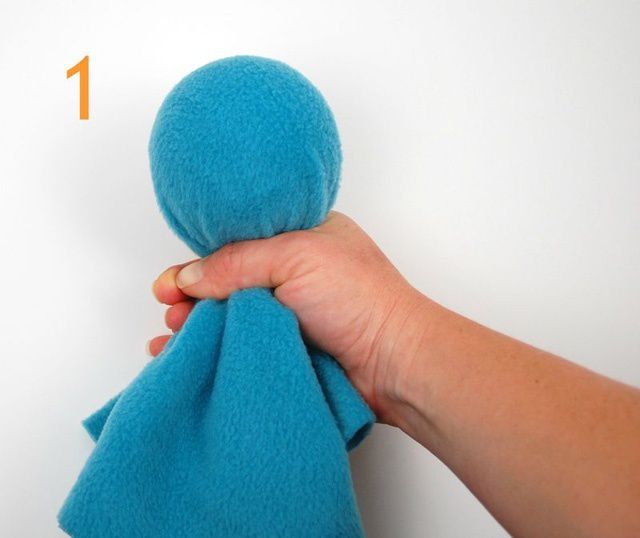 We cut out a square of fabric 12x12 cm wide from each corner of the improvised pattern. Don't worry if they are not ideally equal - it won't be seen on a ready toy in any way!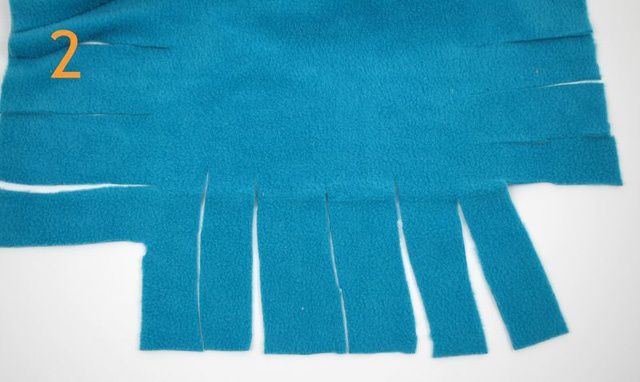 On each side of the cross we do longitudinal cuts, not reaching 2-2, 2 cm till the ball contours. We will make legs of our octopus of the prepared "noodles" – with your own the hands, of course. From each side we do 6 cuts.
Again we place the ball in the center of the pattern and we wind round a thread. We form extremities of octopus - we braid strips in tress. As there are 25strips, as a result at the end we will get 8 braids - legs. We decorate each of them with a ribbon bow.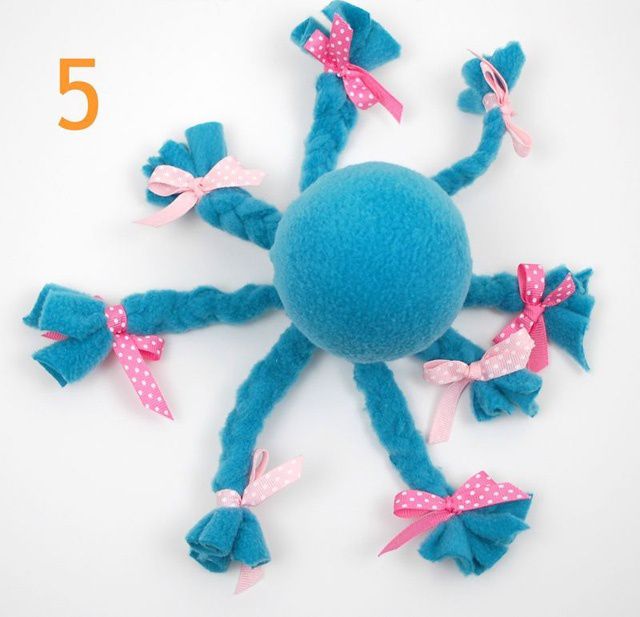 We do a cheerful attractive face to the octopus. We cut out circles of different diameter from scraps of fabric - 2 of each color. With the help of glue for fabric we stick them on the toy's head in the following order: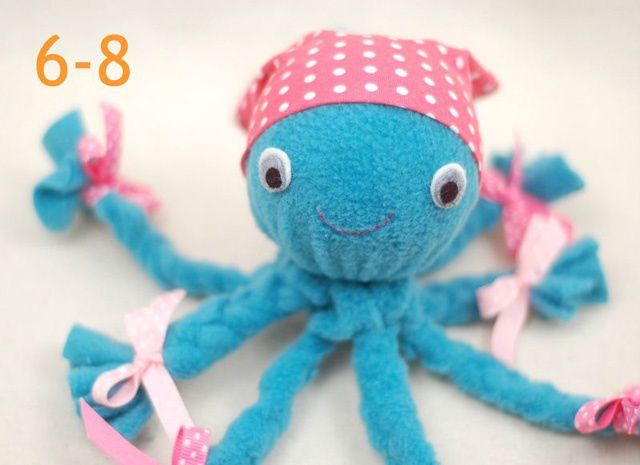 A few stitches of red or pink thread are enough to make a smile of our octopus. The last stroke - we wrap the toy's head in spotted fabric and we fix it from below, forming a bandana. Congratulations, you have just made an excellent toy with your own hands!