Today I want to offer moms some ideas and tutorials showing how to make a cute headband for their charming newborn and baby princesses. Some options are suitable for girls.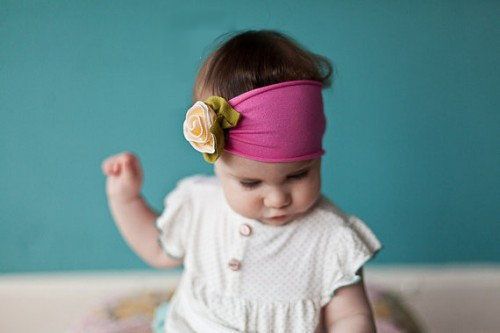 For a baby headband, we will need:
a ribbon, an elastic or a ready headband;
felt or other fabric to make a flower;
thread/needle and glue;
sewing machine (optional).
A ribbon or elastic can make the headband base. First, measure the head size and then cut the necessary length. Stitch the headband's ends using a sewing machine, sew or glue the flower (tutorial is below) using a piece of tissue (in this case, it's felt).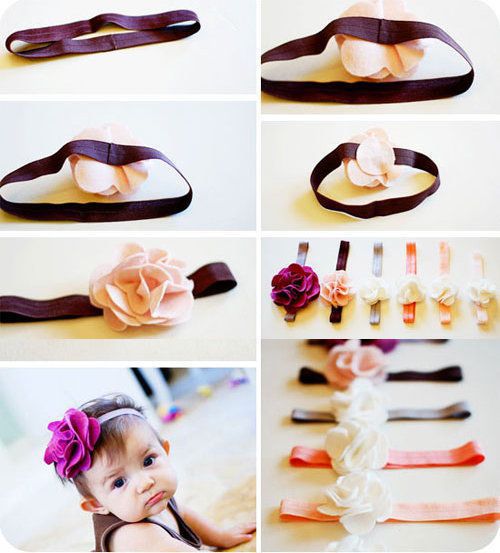 In order to make the flower for your headband, we need four felt flowers, you can also use felt circles. Fold one of the flowers in half, put a drop of glue in the center and glue another folded flower to it. Press it for a few seconds.
Do the same with all other flower parts as shown on the picture below, but don't leave any space between them (it is drawn for illustration). Spread the finished flower.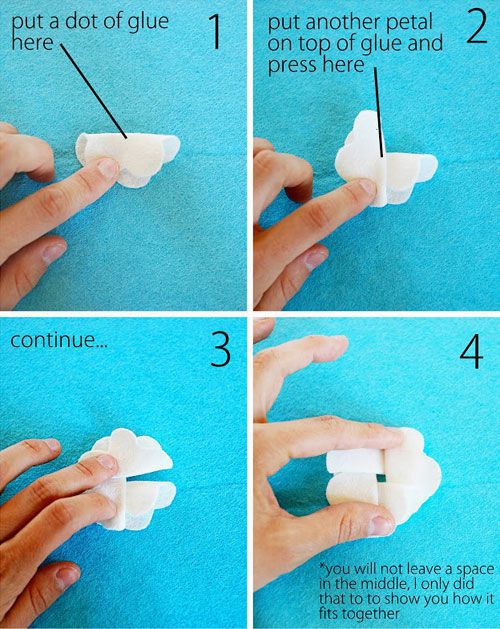 It is very easy to make a baby headband out of color children's tights. The material is very delicate and fits perfectly for this purpose. Making measurements remember that it's a stretchy material, so take a smaller length than you need. You can sew any fabric flower to your band, but it should be very light as the band is very delicate.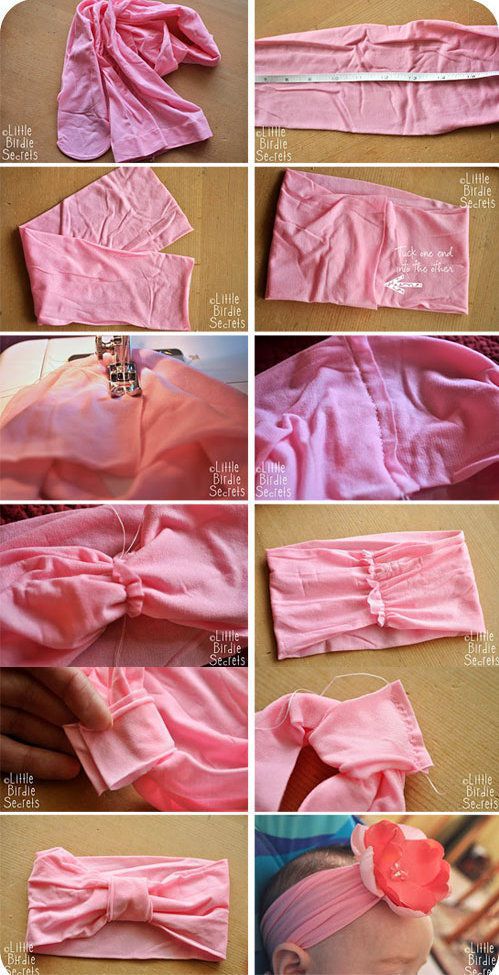 Baby Headband Tutorial
Another variation of a baby headband with original flower:
Cut as many fabric circles as you can, sew them all together and tighten the thread bending the flower and stitching together separate layers. These flowers look good by pairs: you can make them the same size or make one slightly bigger than the other.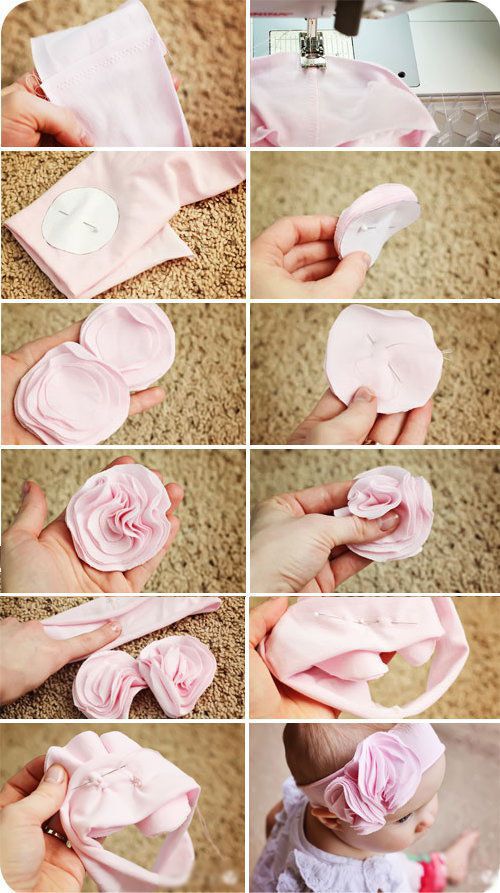 You can use lace for your headband base. It will make your band look very gentle!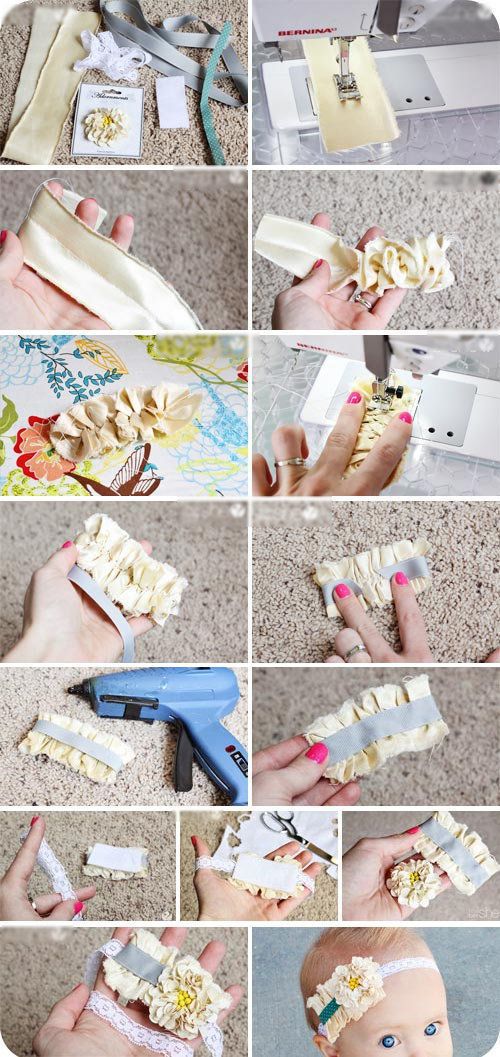 The last variation of the stylish headband will suit not only babies.