How To Make A Burlap Bow
June 6, 2016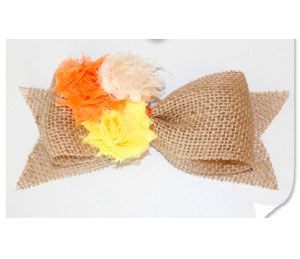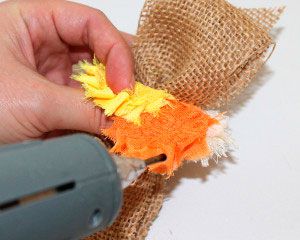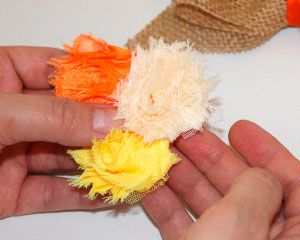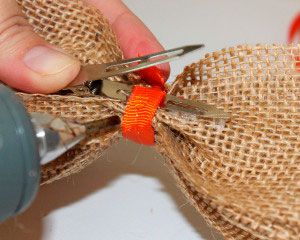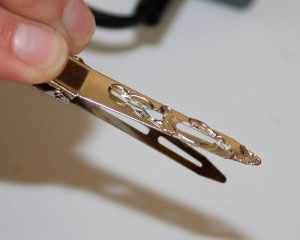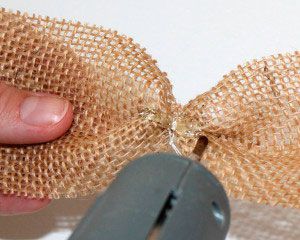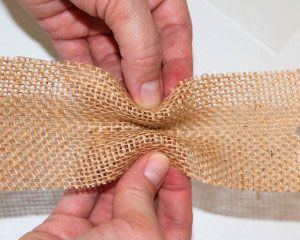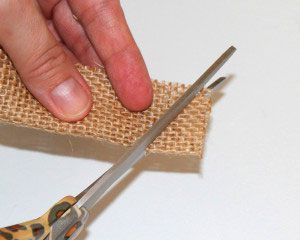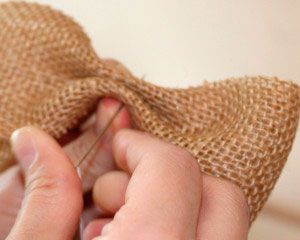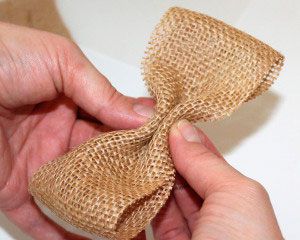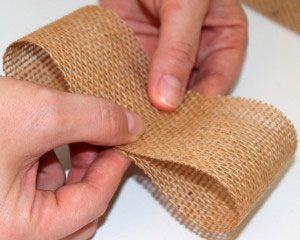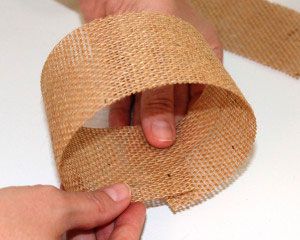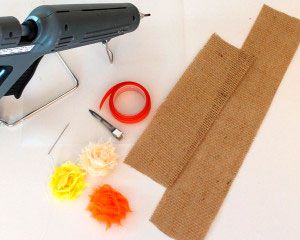 Materials:
two piece of burlap ribbon 20 cm (8 inches) and 12 cm (5 inches) long: (the ribbon used in this tutorial is 2.5 cm (1 inch) wide);
one large 7 cm (3 inches) barrette;
three small shabby fabric flowers;
one short piece 1.5 cm (0.5 inch) wide of lace or satin ribbon;
scissors and a glue gun;
thread and needle.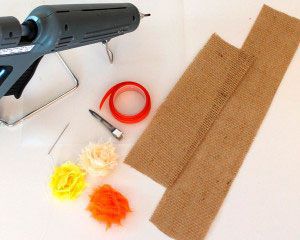 First, we will make the upper part of our bow. Take a piece of 20 cm burlap ribbon and make a loop with little overlap.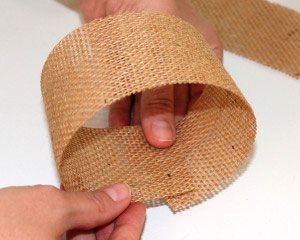 Press the central part of the overlapped area down.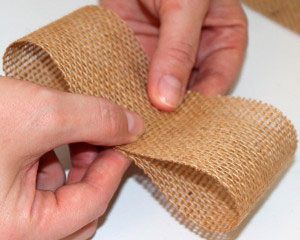 In order to pleat the bow, keep your finger in the same position and pinch the ribbon's sides closer to center, then turn their ends down.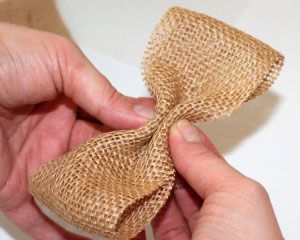 Make a few tight stitches in the center of the bow operating with a needle and a thread and make a nod on the reverse side. As burlap fabric is not very dense, the node at the end of your line can stretch out thoroughly, so you need to redouble your thread and tie its ends to make a wrap, which could then be "caught" when you have done the first loop.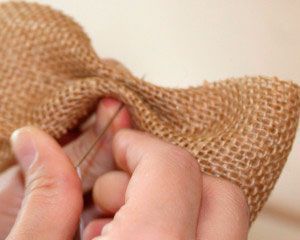 In order to make the bottom layer start with folding the 12 cm piece of ribbon in half long-ways. Cut an angle, starting from the folded side to create a V-shaped cuts. Do the same with both ends.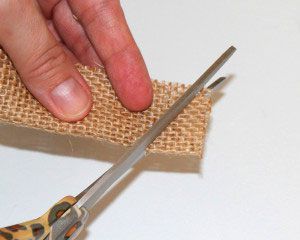 Pleat the ribbon in the center the same way you did with the upper bow, then pull outer ends down the same way as shown previously. Sew together both ribbons. Press the ribbon tightly.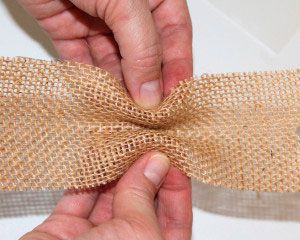 Put a stripe of glue on the center of the second bow, then press tightly the upper bow, so they stuck together well.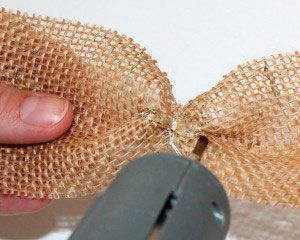 Apply hot glue on the top side of your barrette. Make sure that your glue gun is warmed up enough before you insert a glue stick inside it. Keep your barrette open when you glue the back of the bow to it. Keep the barrette open for 20 seconds not to stain its lower part with glue. Be especially careful with barrette's lock.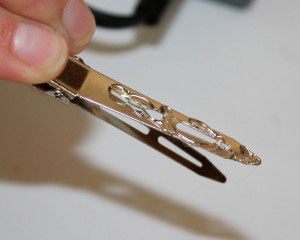 Now wrap a satin ribbon around the center of the bow, as it would be difficult to do after the flowers are attached. Glue one end of the satin ribbon 1.5 cm long to the back of the barrette, then make another loop and glue another end to the barrette's back. Cut excess ribbon.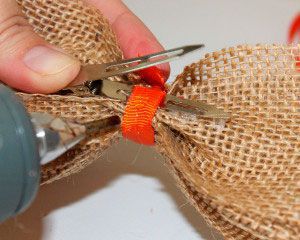 Make a flower composition with three textile flowers. It would be easier to glue them to the barrette in the right order if you first glue together their edges.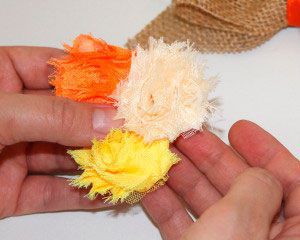 Add a bit of hot glue to the back of the flower composition and press it to the bow.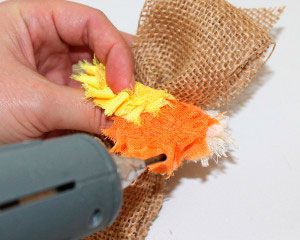 Your burlap bow is finished!