How To Make An Ottoman
June 8, 2016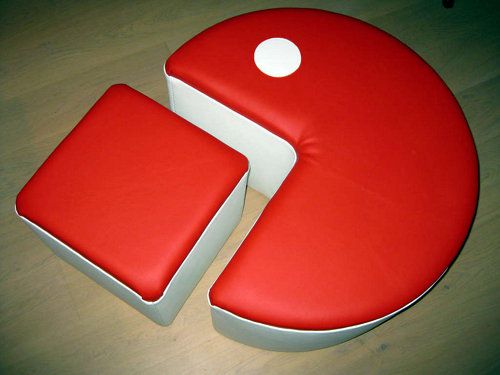 This article describes how to make a stylish ottoman with your own hands. The ottoman is designed a la «Packman». The ottoman consist of two parts. In fact, you are getting two ottomans that don't take a lot of space. The ottoman's advantage is that it can be placed at the corner of your bed.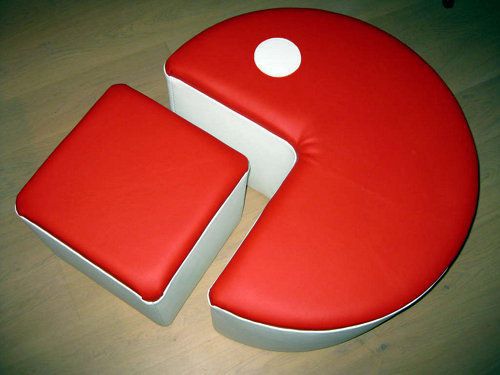 Materials
15-mm. MDF;
9-mm. plywood;
Square log 30*40 mm.;
Square log 40*40 mm.;
Upholstery, for example, some faux leather;
Card fillet;
Staples.
Tools
Power jigsaw;
A drill;
Drill bits;
A rimmer;
Screws about 30 mm. long;
Wood glue;
A reflexive needle and strong thread;
Sewing machine (not necessary);
Foam rubber or any other padding;
A stapler;
A knife;
Markers.
How To Make An Ottoman
To make an ottoman with your own hands first choose its design, size, and materials. It is recommended to make a scale drawing of the product before the job. Thus, you will be able to see the required angles and dimensions of each detail. You can choose the dimensions yourself or just use our data:
A Round Ottoman
Draw a C-shaped curve on a piece of MDF. Use some lacing with a nail at one end and a pencil at the other.
Leave 7 cm. and draw another curve
Mark the points for vertical bars.
Height 40 cm.
Diameter 80 cm.