How To Make wooden sword
May 25, 2016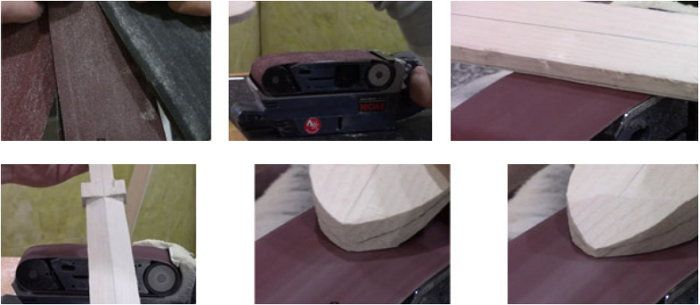 In order to make a wooden sword you'll need a board. The size of the board is 2,5x10x100 cm. You'll also need a sketch of the sword. You can take it here. You should print it and cut out a stencil of the future wooden sword.

We need to put the first part of the stencil on our wooden blank. The stencil should be put starting with the side of the handle of the sword. Now we need to outline the sword.

We measure out the length of the sword (75 cm). We put on and outline the second part of the stencil.

By drawing lines, we connect the both sides of the future wooden sword stencil.

According to the outline, we saw out the sword.

On the given article, we need to draw lines in the middle. We do it on the end and both planes of the article.

With the help of a drive grinder with manual control we grind down the blade of the sword. We do it from the center to the edge.
Now we grind down the handle. As a result, the handle should get a round and smooth form.

We align and make the blade of the wooden sword a bit round.

Now our wooden sword is ready.