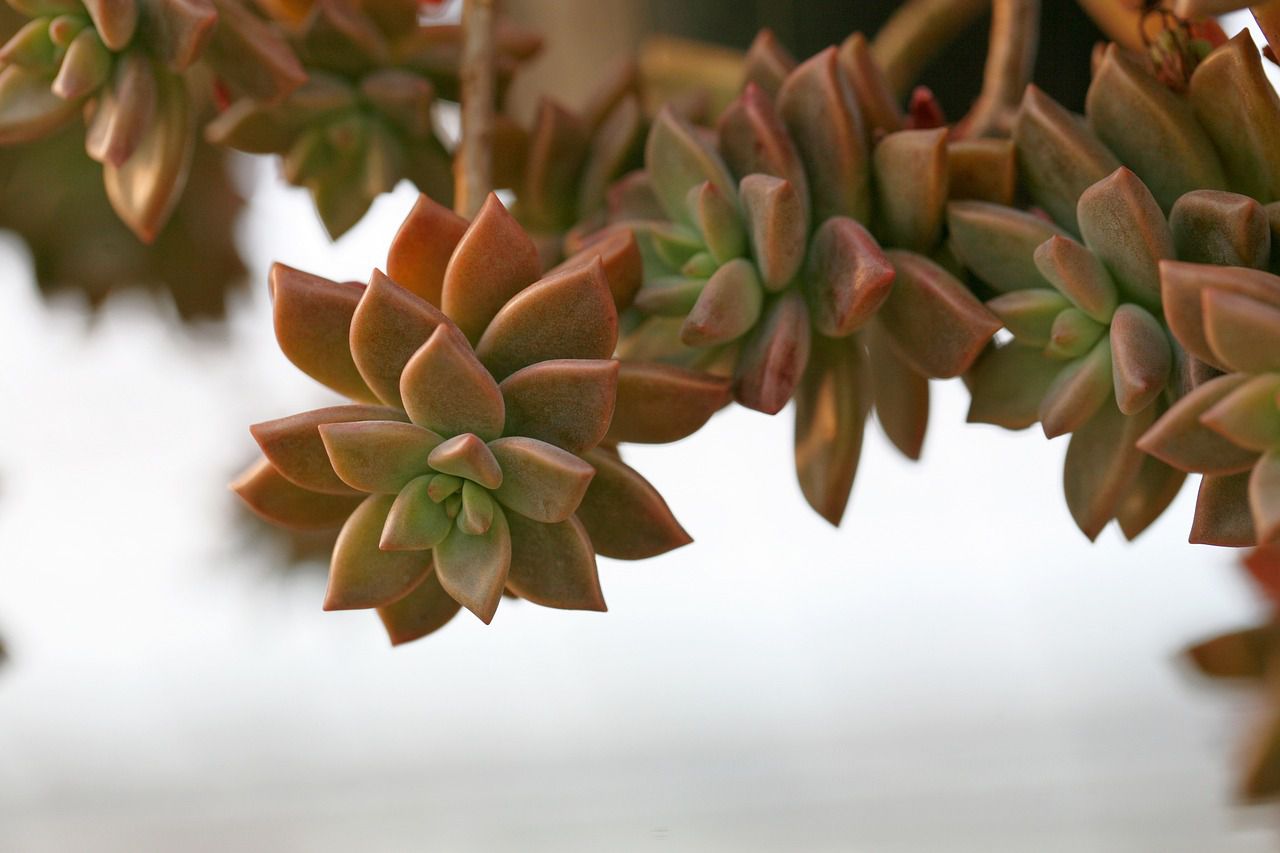 These days  in the Internet network, there were plenty of amazing pictures of terrariums with plants, especially beautiful with succulents. They resemble gorgeous art pieces. You may create your own mini-world full of greenery, or magical fairy-tale characters, or tiny copies of common ordinary things - plastic figurines of houses, animals, whatever you can get.  At first glance, a DIY terrarium may seem quite complicated in creating and require a green thumb. But in fact, terrariums are easy-to-make, they can last with minimal water, they need a minimal garden space and they'll keep away the winter blues.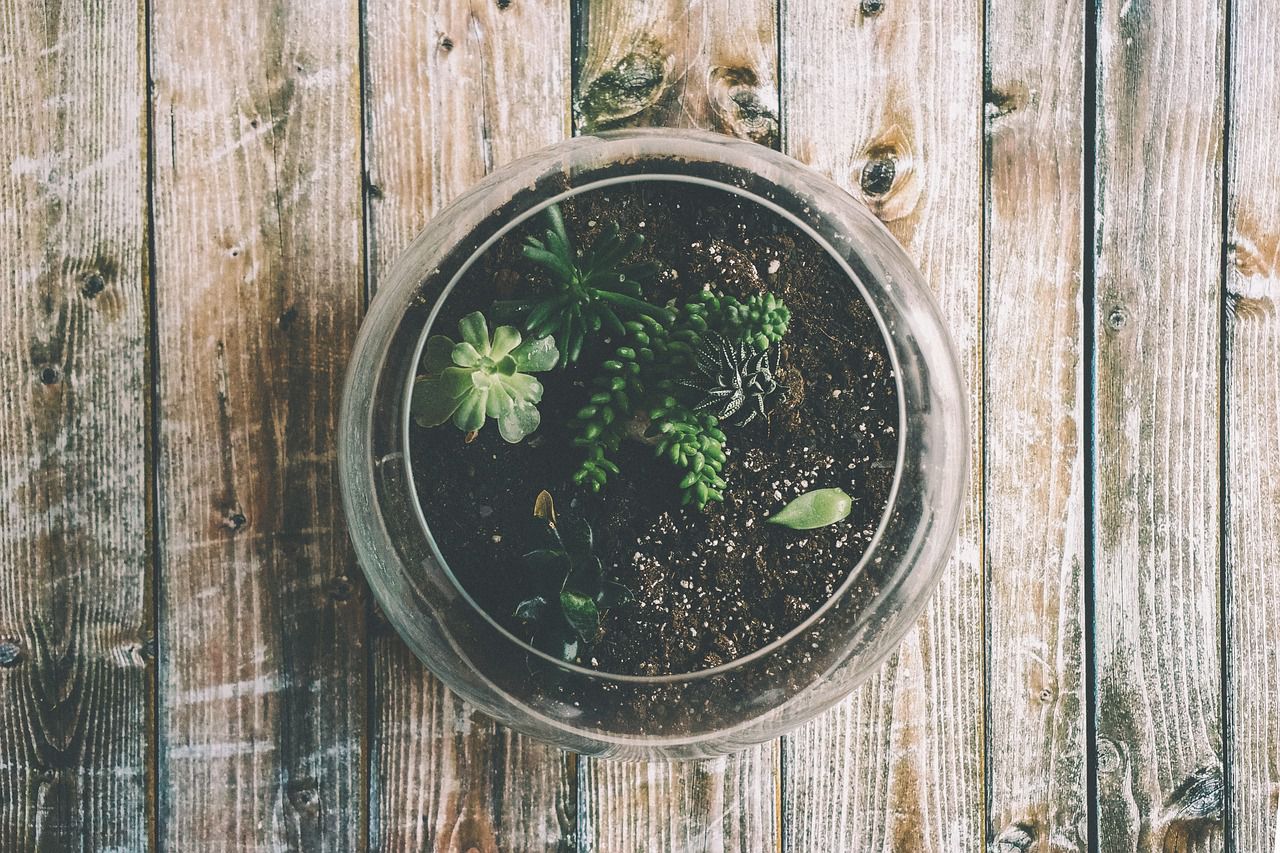 What is a terrarium?
It is a collection of small plants growing in a transparent container, where appropriate conditions for plants are created.
In this tutorial, you'll see that terrariums are super easy to make with your own hands and incredibly low-maintenance.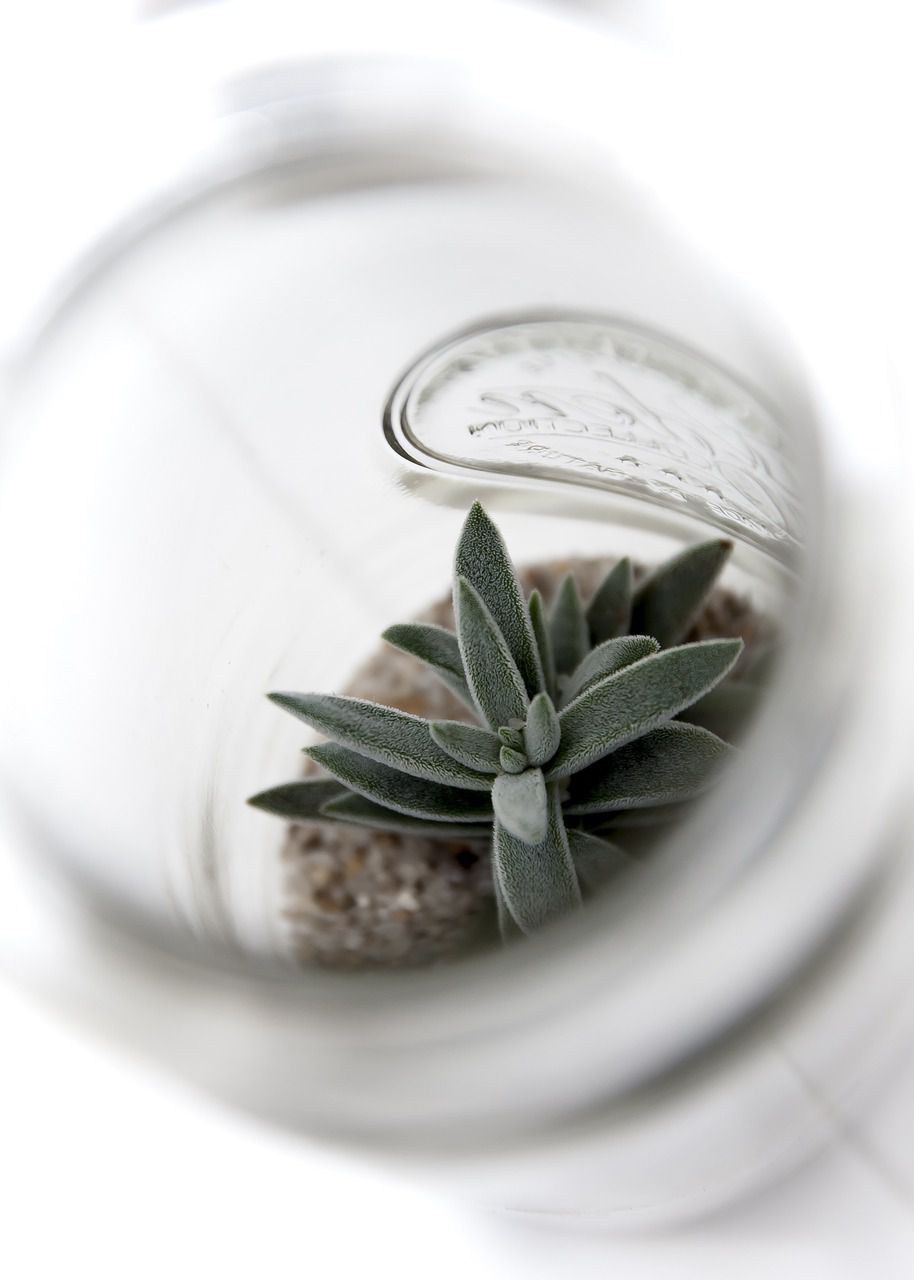 Terrariums are varied in shape and size. Some of them you can put on the floor, others can be easily placed on the windowsill. A useful trick, you can put several smaller containers into big one, and to create space and conditions for several plants at once.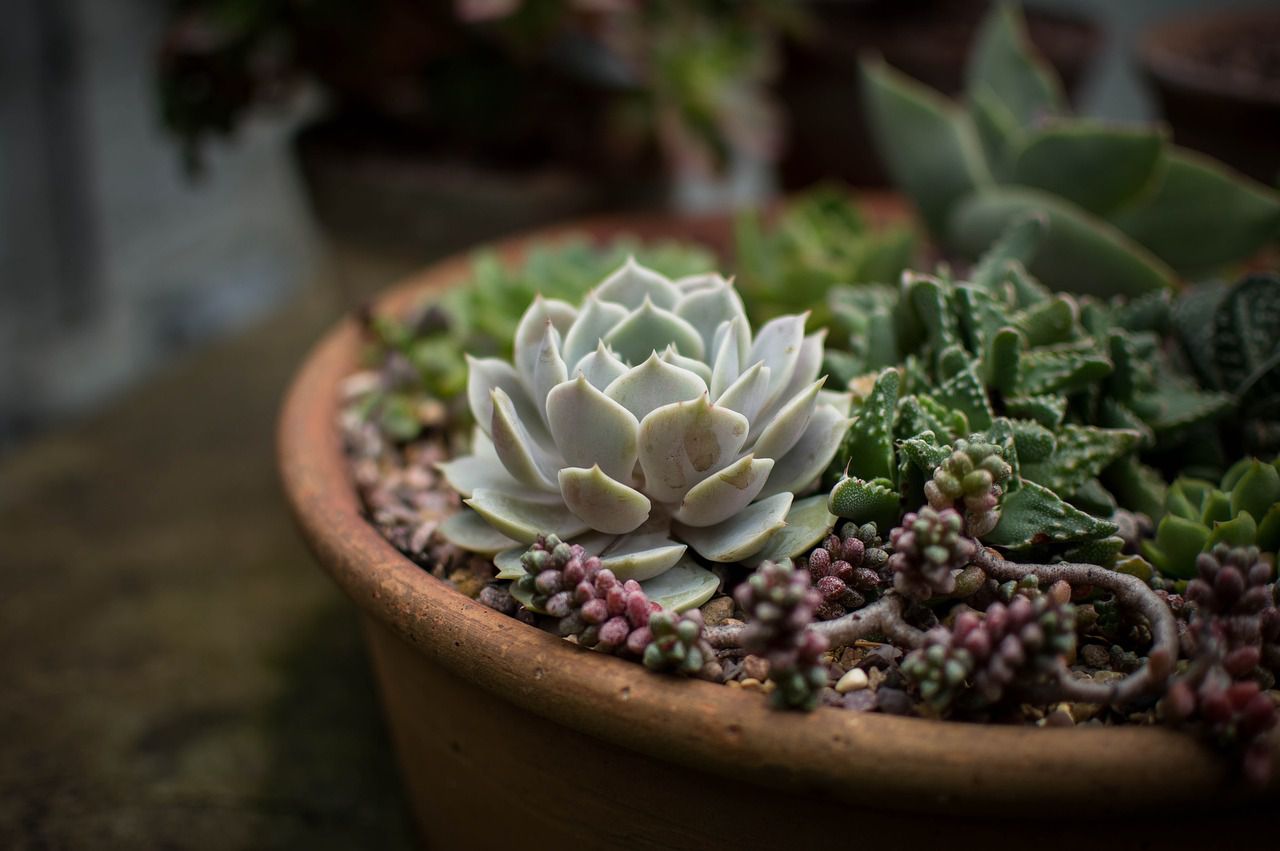 Also, flowers that are placed in a bottle with a long neck look quite original. You may pour soil and drainage using a regular funnel. Tweezers will help to plant flowers there.
You can always play and experiment on different subjects.  As a vivid example, let's create a desert in a bottle. Just cover the soil with sand and artistically spilled some stones. These dry desert conditions will be perfect for a milkweed or a cactus.
If you're fond of mountain scenery, fill bowl with a thick layer of soil and large number of stones and pebbles. In such terrarium, you can put plants that are used for arranging mountain slides.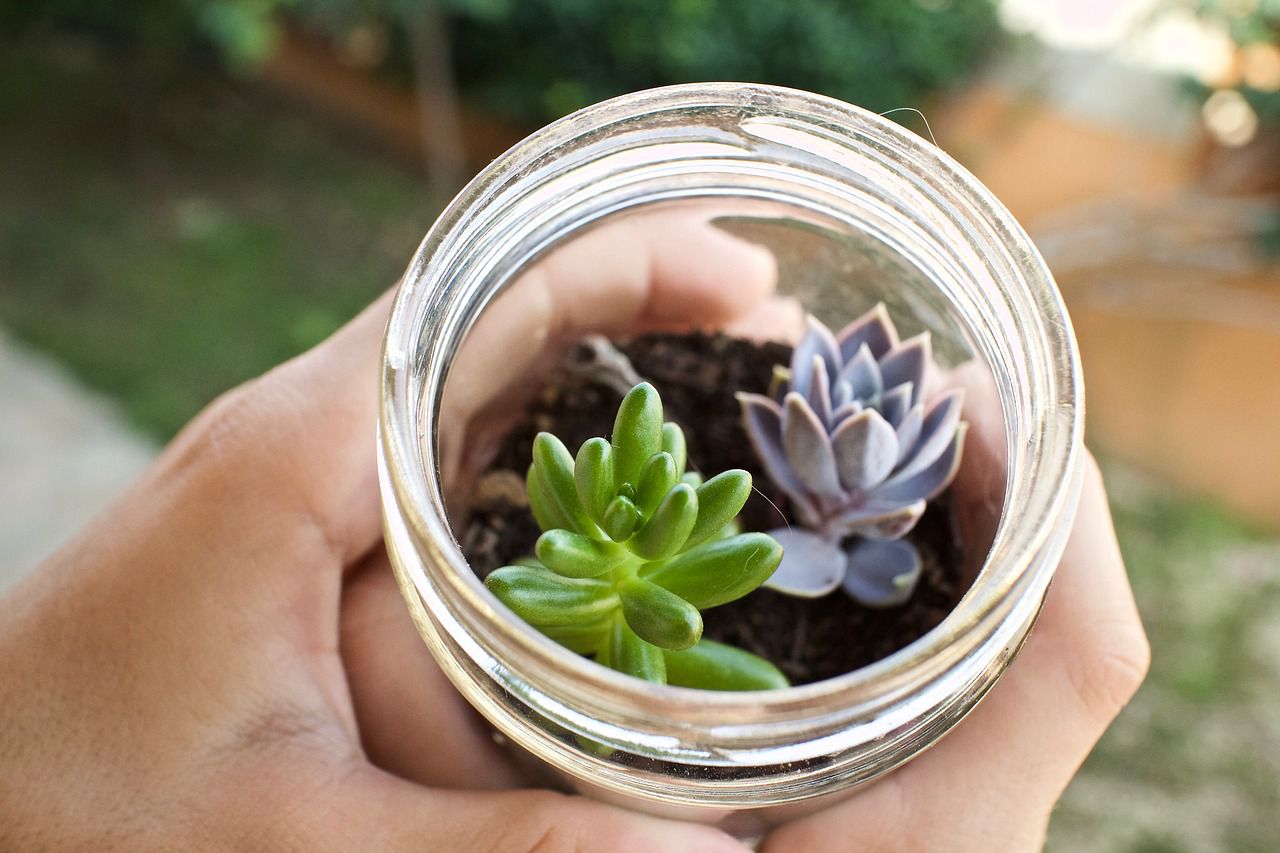 To create a jungle terrarium,  you'll need a mixed soil consisting of sand, humus and peat and to choose fern or tropical plants, which will like watering.
How to choose plants
As for the plants, the sky is the limit, but generally speaking look for small plants that you can fit inside your jar and won't grow too tall.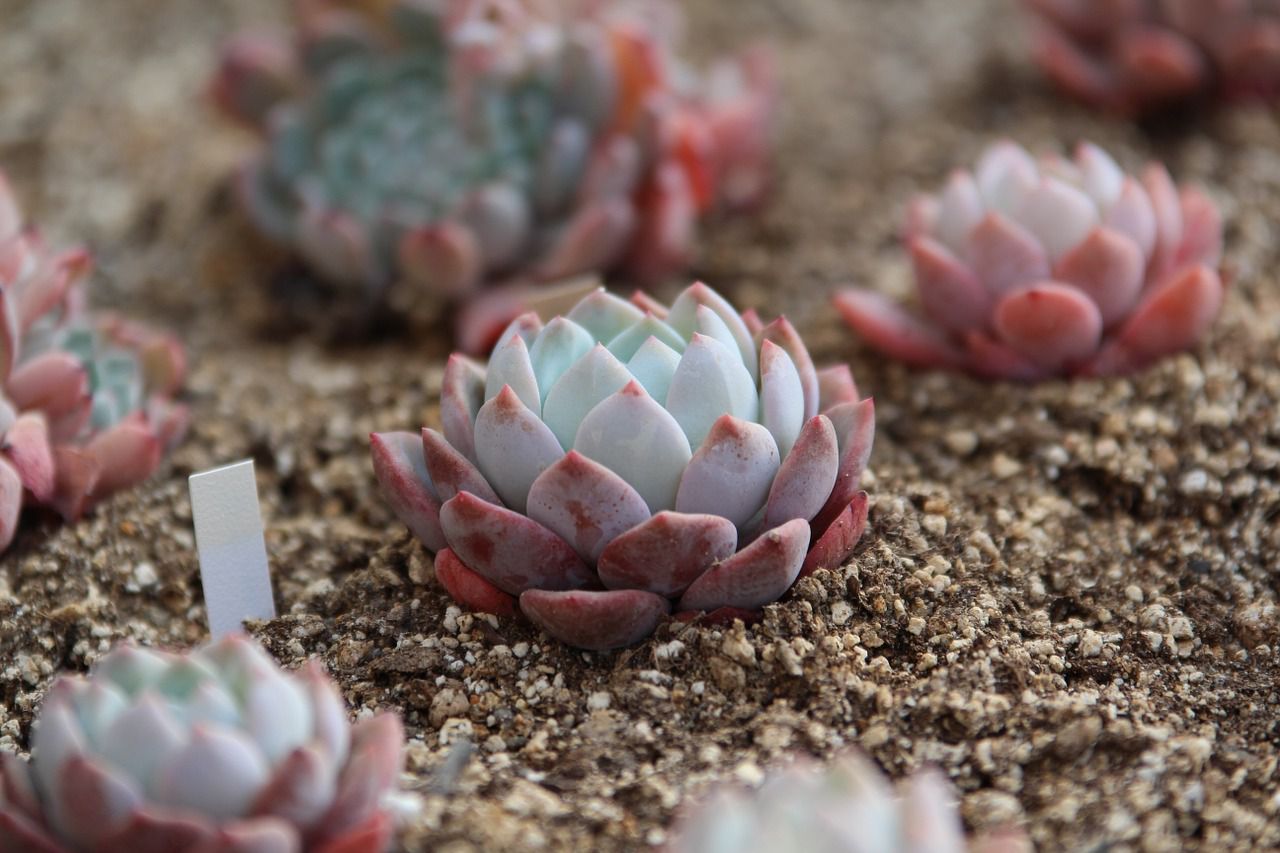 First of all, you should take on board the size and location of the container. So, in terrariums located in darker place, you can plant ferns and some species of cactuses, which do not need direct sunlight .
In well-lit places, you can plant orchids and heat-loving flowers that require high humidity. For those who are often away from home, but dreams about these terrariums, we recommend to choose an agave, succulents or cacti.

Do not forget that in one container can be possibly placed only the same species. It is strictly forbidden to plant together moisture-loving plants and drought tolerant plants, because they require different amounts of water and soil.
How to make a Terrarium 
Choose a container for planting. Wash it well, rinse it with boiling water. Pour a drainage layer, the depth of the rocks totally depends on the size of your container (app. of 3-4 cm high). As a drainage you can use  coarse sand, pebbles, stones for an aquarium, etc. This is to create a false drainage layer so water can settle and not flood the plant.

Add an activated charcoal on top of the drainage. You don't need much, just enough to cover the rocks. The charcoal ensures that mold, moss, and any uninvited micro-organisms do not grow and take over the planter. By the way, watering and spraying plants in the terrarium are recommended to do with a filtered water.

Add soil 5-8 cm above. By the way, crushed coal can be mixed with the soil. For desert plants, you can use sifted sand, and for tropical plants - a ready substrate. The layer of soil can alternate with thin layers of coloured sand. Remember cactus and succulents need a special soil compared to most other plants, so be sure to get the appropriate bag depending on which plants you're using.

Align the soil; dig a well to place your plants roots in with a spoon. Remove the plants from the pots, clean the roots. Using tweezers, or just carefully with your hands, put the plants. Add more soil around the top and compact the soil down around the base of the plant. Space them evenly; not too overcrowded. Make sure the large leaves do not touch the walls of the container, otherwise it can constantly accumulate condensation and it will perish.  

Spray the plants gently. Add little accessories like moss, pebbles, stones, little figurines, old toys, glass beads to add a decorative finishing touch. This is your little world and you can put whatever you'd like in there.
 And finally...
Choose the perfect spot for you terrarium. Afterwards, enjoy your little world and you can always give it away and to create a new one!