How To Make A Paper Fan
May 29, 2016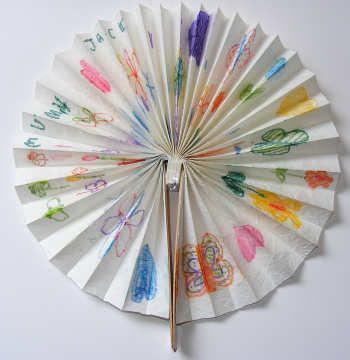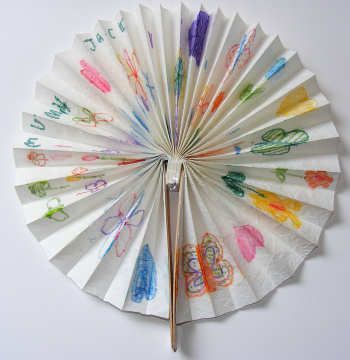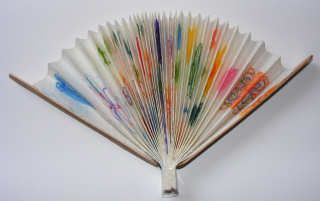 Each girl, as soon as she feels her female principle, immediately strives to be good-looking, stylish and individual. How all girls like various women's Wacky things! One of them is the fan, which will add delicacy to any image. It can help you not only to escape from the heat, but it is really interesting to have it in your collection. Little princesses will be able to use this product in role-playing games. It will be useful for boys to make a fan with their own hands too and present it to their mother, grandmother, or sister.
Summer crafts How one can make a fan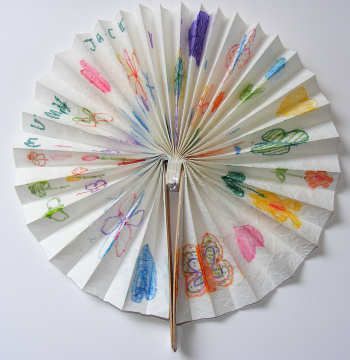 For paper fan making you will need the following:
a piece of paper around a meter long and approximately 14 cm wide;
wooden popsickle sticks or medical spatulas (2 pc);
sticky tape;
colored pencils or felt tip pens.
The work plan:
1. First one needs to prepare a piece of paper of the required size (1 m * 14 cm). To do this, glue together 4 A4 size sheets between each other. Cut off extra paper.
2. Ornament the piece with colored pencils and felt tip pens.
3. Pleat it. The width of resulted folds should be 1-1.5 cm.
4. Glue on wooden sticks from two sides so that they would protrude for approximately 2 cm above the rim of the paper. See the photo below.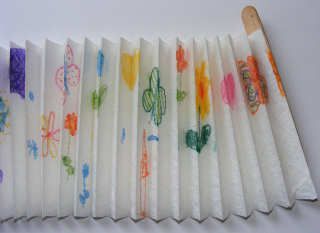 5. Bunch the bottom edge of the paper and wind an adhesive tape around it.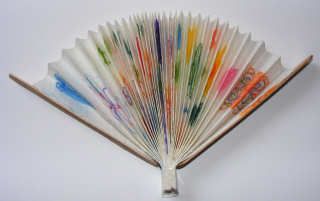 6. An origami paper fan is made! To open it, draw both sticks together.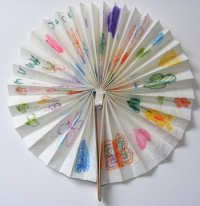 This paper craft for kids, the fan, can be assigned to origami for beginners because it is very simple in making.