How to knit the original bag
May 30, 2017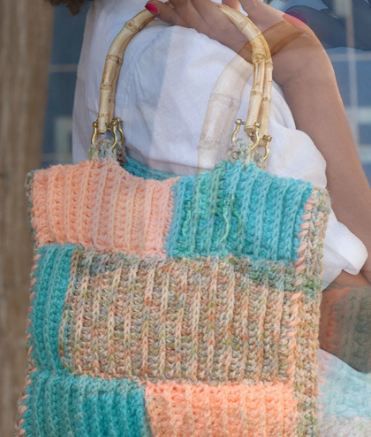 Knitted bags refresh your image, and they look especially good in May and in the summer. Yet it seems difficult to knit the bag, but in fact, you can knit it even during one day. Finishing of a knitted bag takes up to two hours.
Knitting patterns are always easy to read, even if they are in a foreign language. That is why even the beginners can easily make their own handmade bag. In case you knit a bag of a compact dimension, you can wear the bag for the going outs in romantic dresses. If you choose a scheme of a bigger bag, you will get a practical thing of a large side.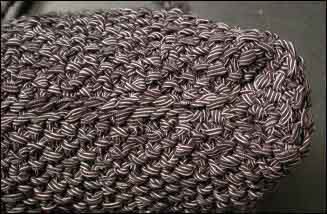 A simple master class how to knit the bag with a crocket
You can divide the whole process of three stages: knitting of the details, assembling of the side parts, handle and decorative tape.
YOU WILL NEED:
200 g of light color yarn
Lining fabric
Decorative rings for a handle
Crocket hooks #4 and #7
A piece of leather for the bottom of a bag
DIRECTIONS:
Assembling of the side parts: make the 40 air loops with a hook of a smaller size. After 12-13 cm finish the knitting. Then gain a chain of 45 air loops in a transverse direction. Knit one row, then knit another one of a different color of the yarn. Change the color of a yarn row after row. Finish the knitting after you knit 60 cm. 
Assembling of a decorative tape.  
It is desirable to assemble a tape from beige or light colors. Firstly, make a chain of 10 air loops, and then continue knitting the column without crocket.
Assembling of the parts. 
Firstly connect the edges of the upper parts. Then sew the leather insert to the bottom of the workpiece. Then sew a decorative type onto the semi-finished product.
At the final stage, you have to sew the lining into the bag. How to make the bag handles? You can simply knit them from a dark yarn. The length of the hangers may vary from 40 to 60 cm. 
Cheers! You made a handmade bag on your own.
Pictures were taken from:
http://www.knittingonthenet.com/