Painting on a wall clock
June 19, 2017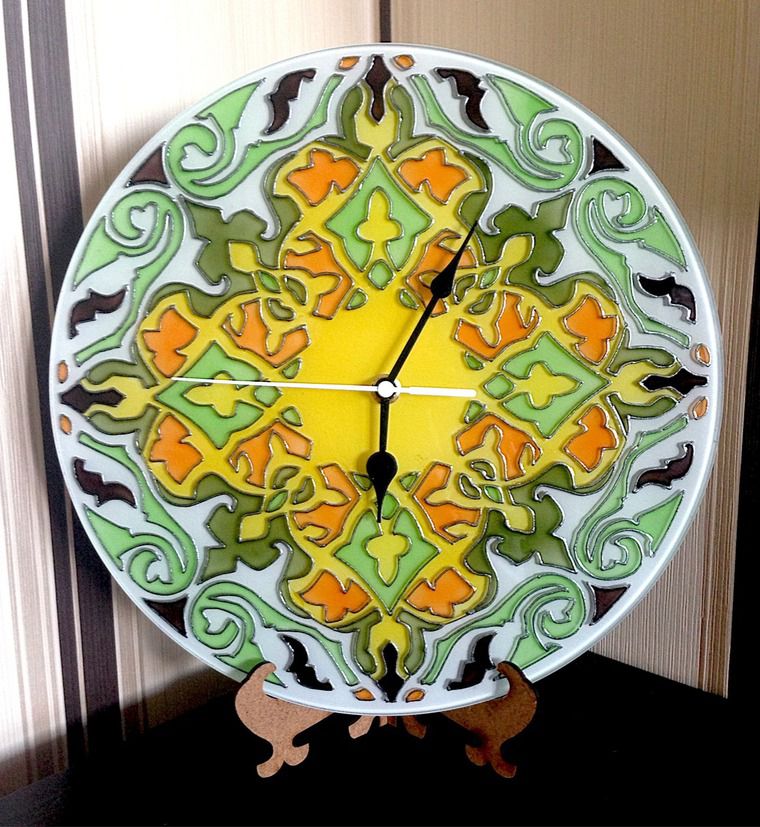 While reading the articles, I came across these beautiful wall clocks. This is a fine and useful project for home. So I suggest to add it to the list of your handmade projects.
You will need the following materials:
Clock workpiece made of flat clear glass. Diameters and thickness of glasses may vary. The bigger and thicker the workpiece, the more expensive it is. Such billets are sold through online stores of goods for creativity and needlework.
You will need the following materials:
- sketch, either printed or drawn on a sheet of paper, the size of sketch should correspond to the size of the glass billet;
- Stained-glass paints of selected shades. For example, grass green, marsh green, orange, yellow;
- the acrylic contour of dark gray color;
- white acrylic paint (better in the bottle);
- clockwork + arrows. These things are also available in the shops of goods for hobbies and needlework;
Work duration - 5h.
DIRECTIONS:
Firstly you need to make the clock scale. If you afraid to spoil the ornament, use the details of the ornament as time sign points. Make twelve divisions on a usual dial.
Then choose the colors you would like to use in a drawing. Better take three-four colors, then your drawing will look harmonically.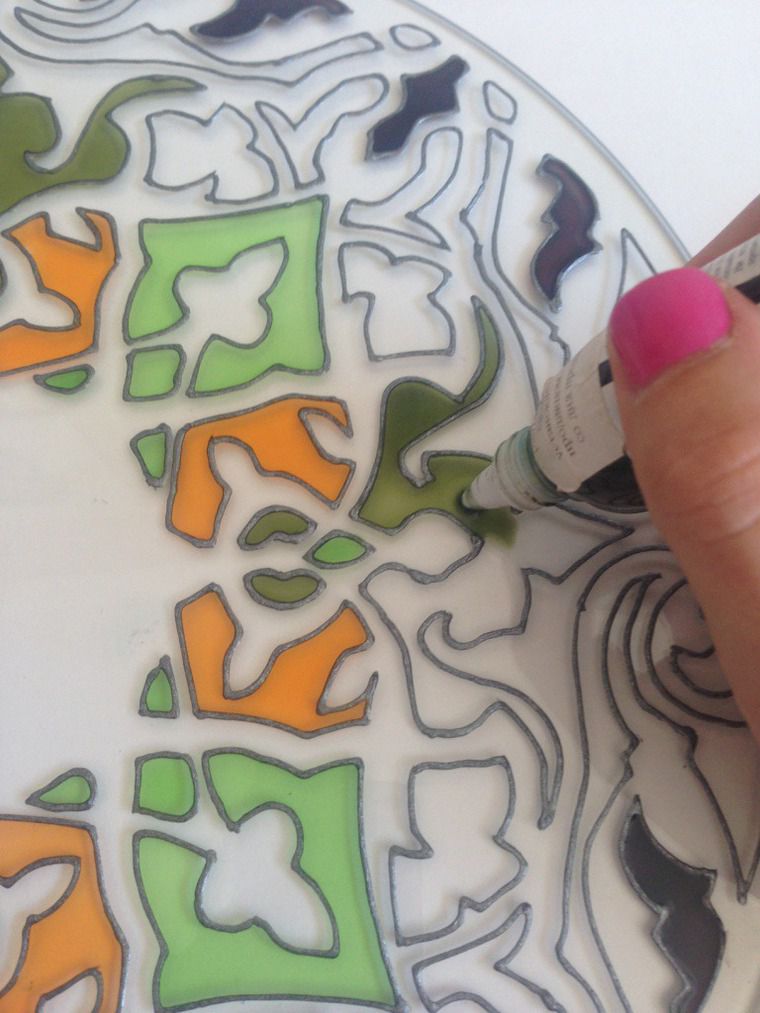 The advantage of stained glass in tubes is the convenience of applying them on the glass. You do not need to use the palette and additional tools, just pour the paint out of the tube, pressing on the body of the tube. In such tubes, the paint does not dry out, which is very pleasingly.
Decide which background you would like to have, either to leave it transparent or to paint it.
Experiment in different ways. If you don't like the result, the paint can be removed easily.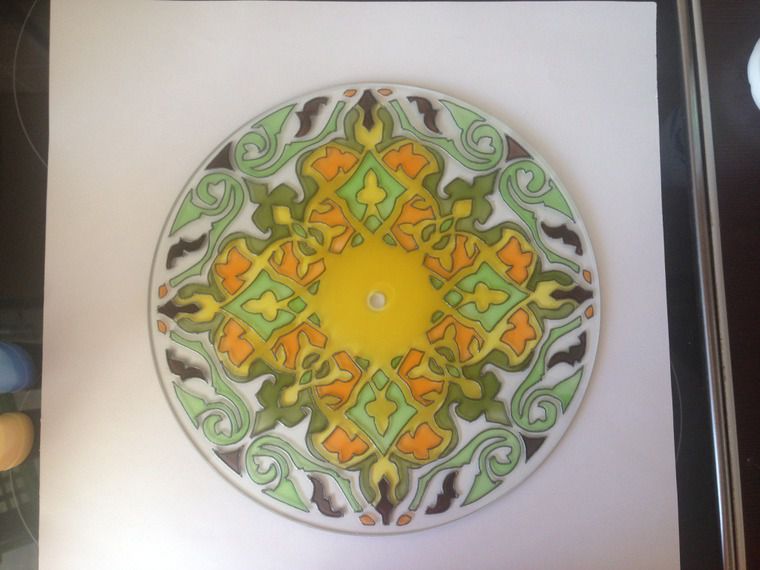 How to dry the picture? Leave the ready workpiece to dry during one day, then paint the back side of the clock with a white color and leave it to dry during one day. Afterwards, you can hang the clock on the wall.
Pictures made by: Alexandra Shegelen