How To Decorate A Patio
June 20, 2016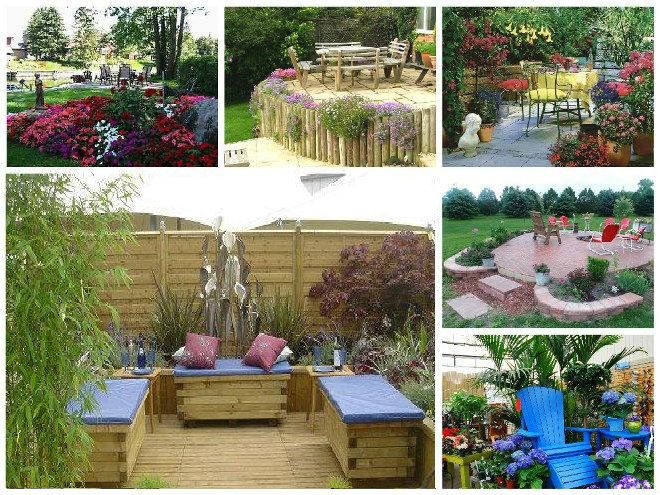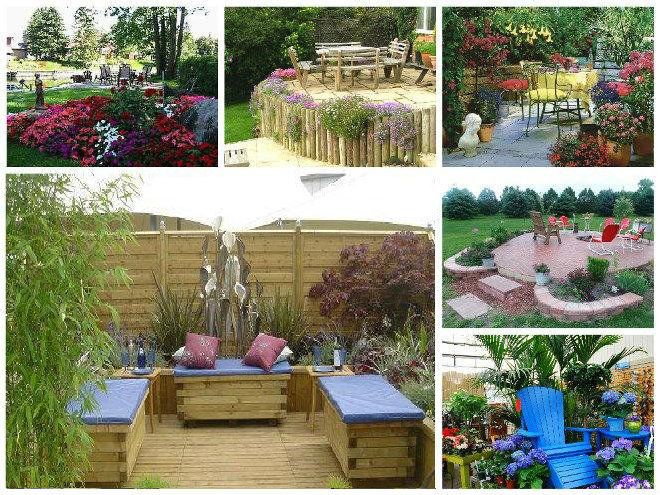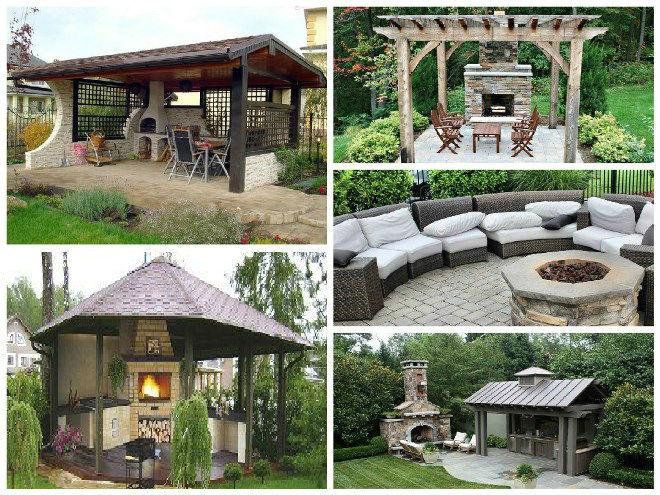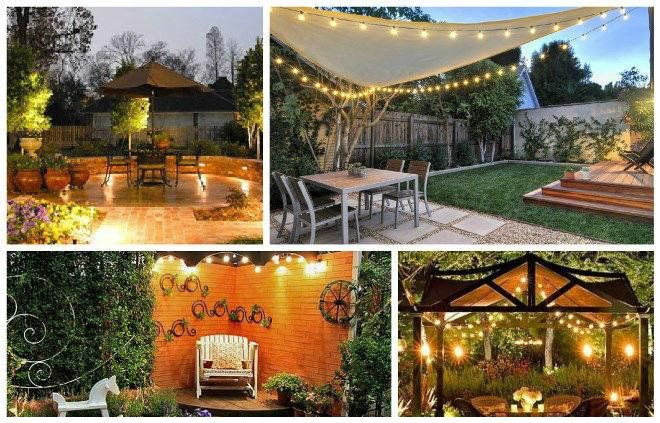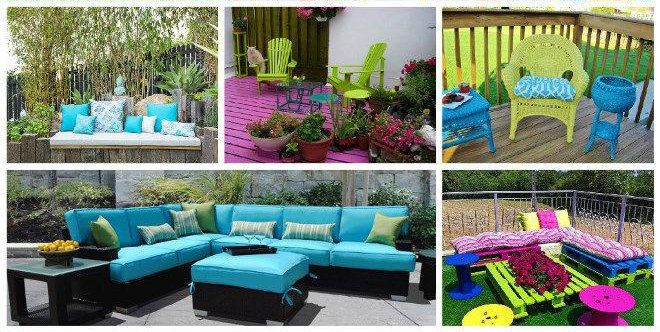 What can be a greater pleasure, than the rest in the country after a hard working week? Probably, nothing can, especially, when there is a place, where you come not only to pick five buckets of cucumbers and conserve twenty cans of tomatoes! If you have already cared of creating a patio on your country lot, this article is for you. Here, we will tell how to make this corner of the garden cozier and more beautiful.
There are many options of how to diversify one's allotment. It is by no means mandatory to cover all the space with vegetables, trees and bushes. In the dacha, one may fit out a pool or a pond, breed the fish or small domestic animals, for example, rabbits. However, all this will only become a headache department. Anyhow, if the dacha is not a place of only hard work for you, but of the pleasant rest as well, we suggest you to make it more comfortable.
1. A patio with colored furniture
One would think, all standing, and a separate ground for a patio was allocated by you, and you chose suitable furniture, but all the same as if something is missing. Perhaps, there are not enough bright tints and colors here! It can be helped: one needs to take brushes and paints and turn the patio into a colorful jolly ground. If furniture is wooden, to paint it will be an easy job. Metal furniture can be "dressed" in bright colors too.
But wait there is more! If there is no possibility to paint items of the non-premise interior (in particular, it touches artificial rattan furniture) or one does not want to spoil appearance of carved metal furniture, simply sew colorful pillows or slips for the furniture.
2. A patio with task light
One can create an atmosphere of coziness and comfort in the patio with the help of task light. This is an excellent idea for those ones, who prefer evening and night gatherings. To equip a patio with task light, it is better to look for professional help. Unless you possess knowledge and skills of an average electrician, it is not worth risking.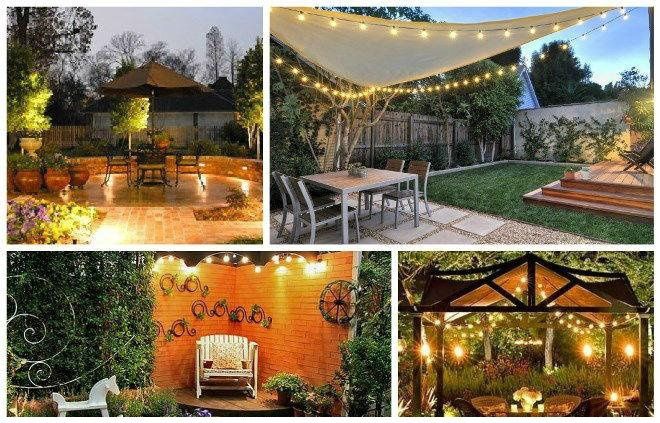 A good electrician will take not more than 5 hours to install a simple task light. And as a result, you will get a beautiful and original decoration for the patio.
3. A patio with an oven or barbecue
Your patio will become cozier, if a real brick oven or a barbecue are installed in it. Today the choice of such devices for country rest is great, they can be found at specialized exhibitions, in construction and dacha shops and hypermarkets. Moreover, the outdoor oven or the barbecue can be made on your own. It is non-mandatory to attend stove-setter courses for that, just find a detailed instructions and precisely follow all guidelines.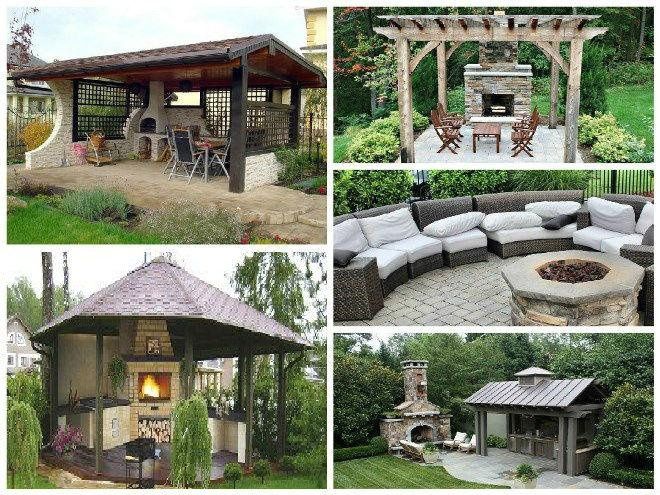 This construction will not only decorate your patio but also make a place for rest original and memorable. In addition, in the premise patio, the oven or the barbecue can be used not only for cooking, but also for heating.
4. A patio under an umbrella
If there is no roof above the head, the rest on the outdoor ground can be spoiled even by a warm summer rain. What we should do to protect the patio under the open sky. Everything is maximally simple.
Install a usual beach umbrella above your table and enjoy minutes of rest in the open air in any weather. If the beach umbrella is insufficient, one can buy a huge umbrella, like ones, which are frequently used in open-air cafes. Then, a summery rain will not frighten you nor drive you off to the house.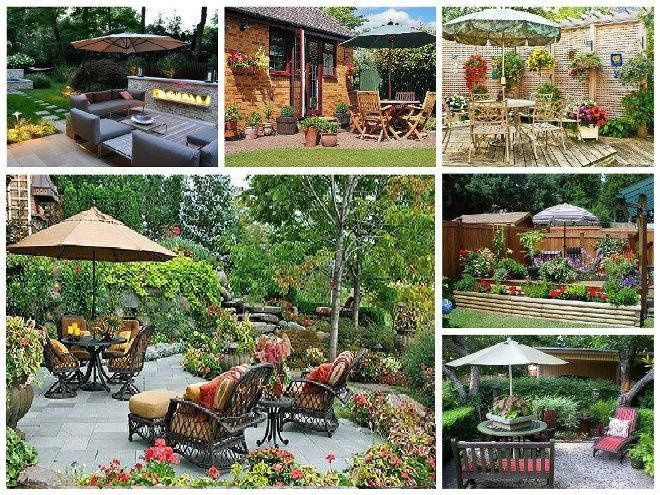 There is one more option of protection of a place for gatherings against bad weather. Build a self- made roof from polycarbonate or wood boards.
5. A patio with flowers
The place for comfortable rest must delight for the eye and cause a desire to be there as long as possible. Plants will give comfort and attractiveness to the outdoor patio. Set flowers in pots in the recreation area and you will see how much visual appearance of your patio is changed.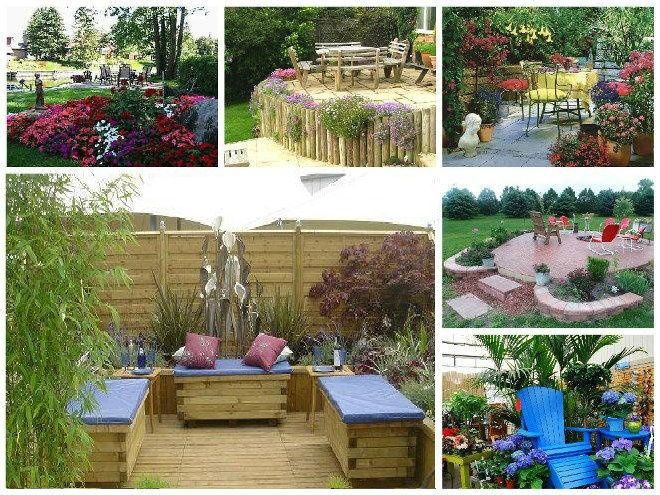 Cope to plant flowers in the spring around it: in floor pots, perimeter-wise, in suspension vases! And with the arrival of the summer, the patio will start to speckle by bright colors.