How To Cook Stuffed Peppers
July 5, 2016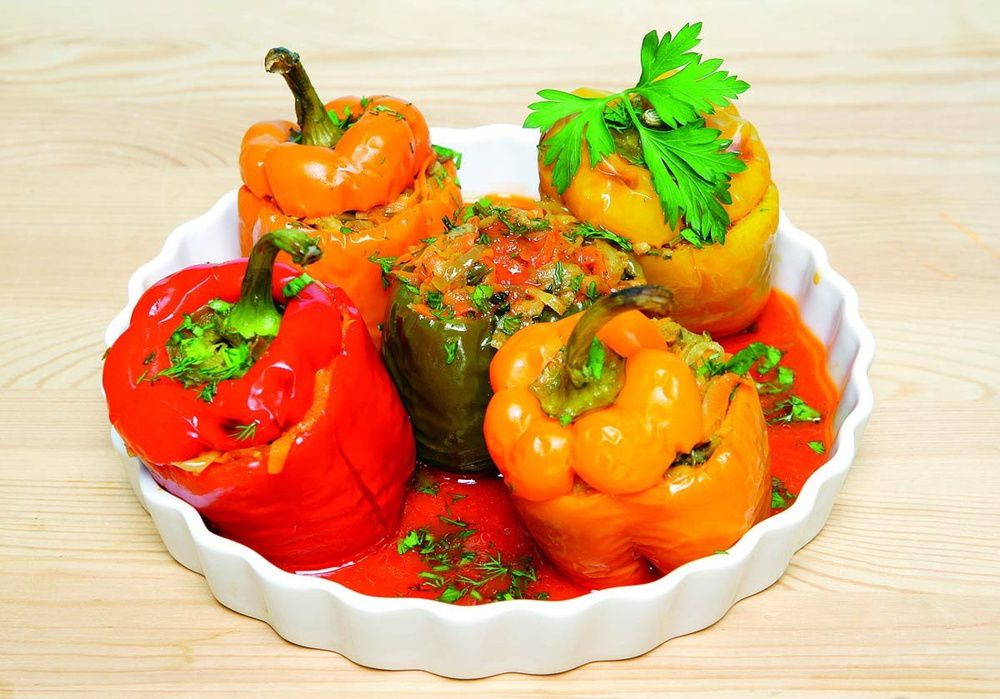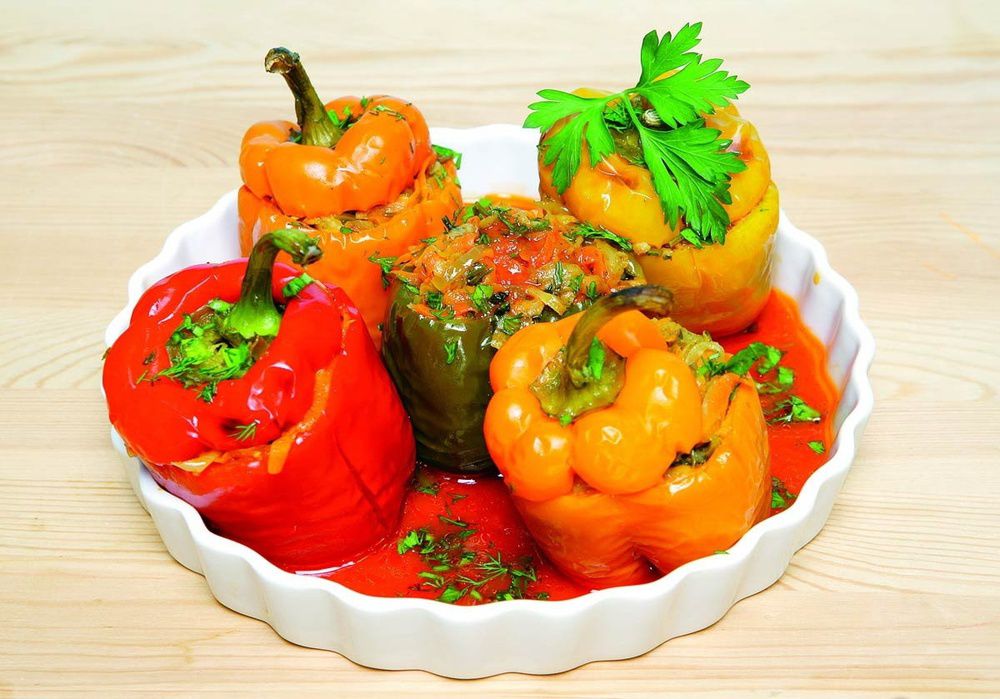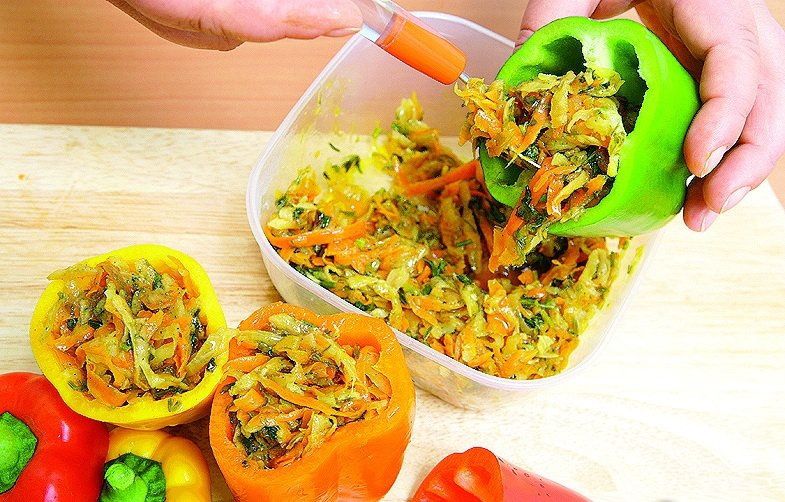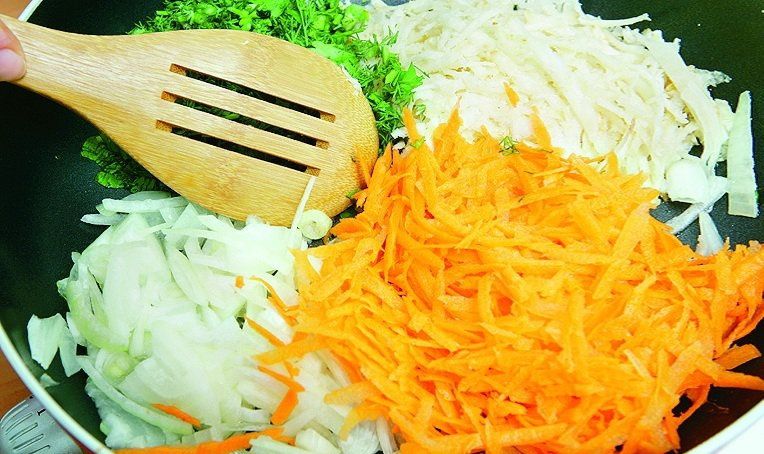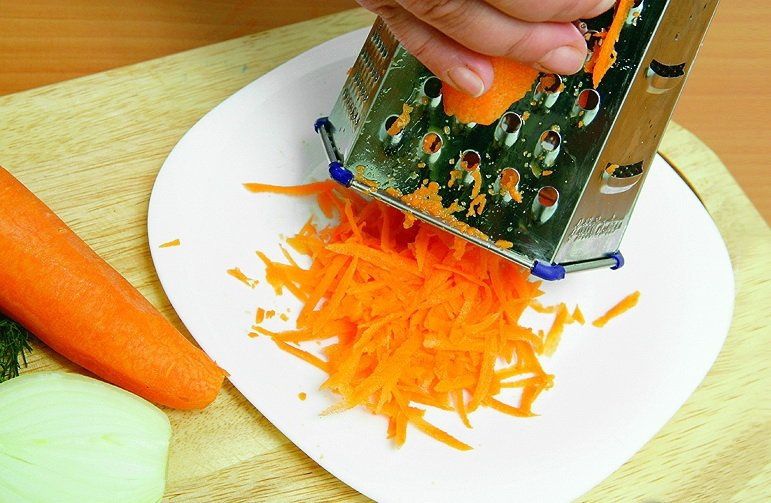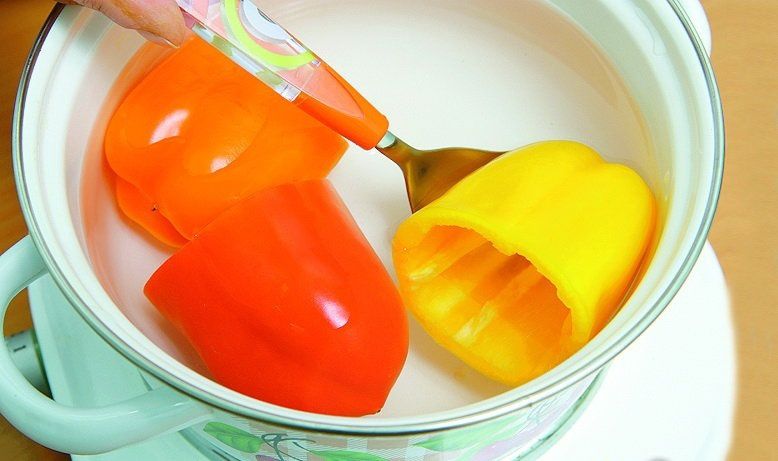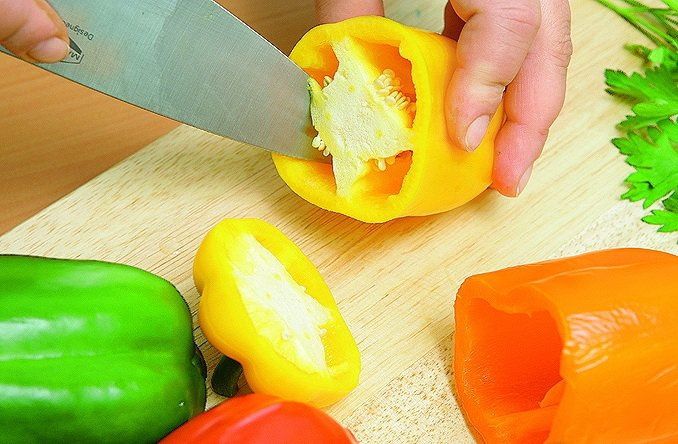 Peppers stuffed with vegetables is one of the most favorite and well-known dishes in the Bulgarian cuisine. Traditionally stuffed peppers are cooked with meat, but today we picked up a meatless and vegetarian option of making this wholesome and delicate dish.
Vegetables are the basis of a healthy and right diet of any person, especially if you know how to cook them. This step by step recipe with photos of cooking peppers stuffed with vegetables in the oven will tell about how to prepare this rich dish at home in a very simple and quick manner.
For cooking, you can take the pepper in different colors: so the dish will look very bright and festive.
Ingredients:
bulgarian sweet pepper - 1 kg colored;
carrot - 500 gr;
bulb onions - 300 gr;
parsley root - 1 pc;
celery root - 1 pc;
tomato sauce - 1/2 glass;
refined vegetable oil - a little for frying;
parsley - to taste;
dill - to taste;
ground black pepper - to taste;
salt - to taste.
How To Cook
We thoroughly wash and carefully cut away the upper part of the sweet pepper, as shown in the photo. The upper part will serve us as the cap. The insides of the peppers are cut out and cleaned from the seeds.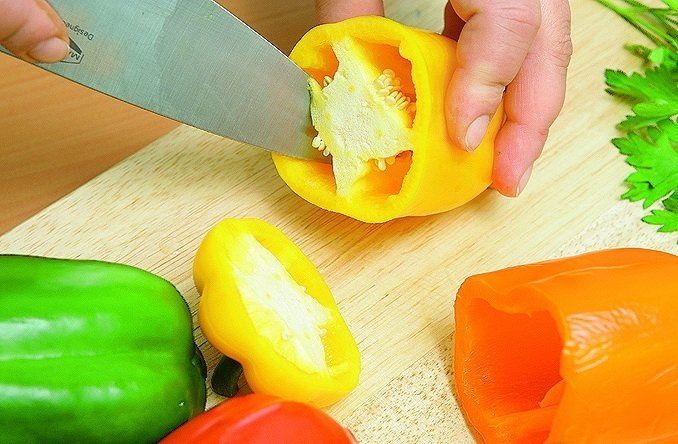 The water in a suitable deep saucepan bring to a boil and drop the peeled peppers in it for 2 minutes. Then put the hot peppers in a colander.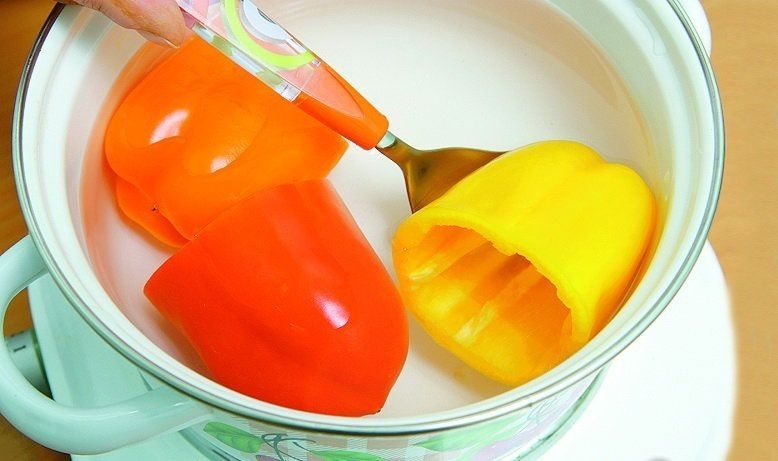 The washed and cleaned carrots grate on a coarse grater.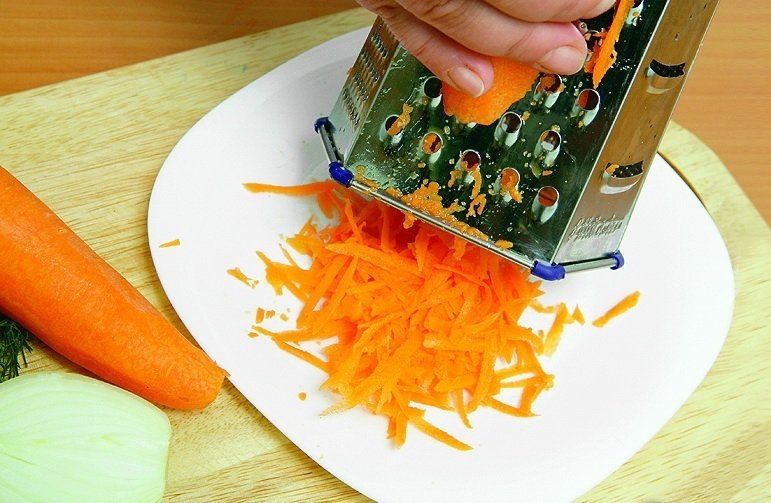 We peel the onions and cut into thin half-rings. Preheat a frying pan with a small amount of oil and fry the onion and carrots in it. Then we wash and clean the root of parsley and celery, cut it into small cubes and at first fry in a separate pan. Thereafter, we mix vegetables and shredded roots, add salt and pepper to the ingredients to taste.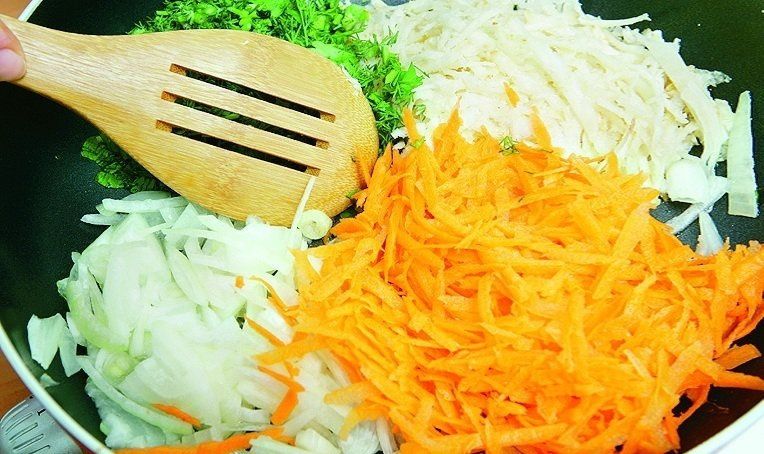 Heat up the oven to 180 degrees in advance. We stuff each pepper with vegetable mixture and cover by caps with a green stem. All peppers are spread into a suitable shape for baking. In a cup, mix the specified amount of tomato sauce and half of a glass of water. By the resulting mixture fill the peppers in the form. We put the dish in the oven for half an hour and bake until done.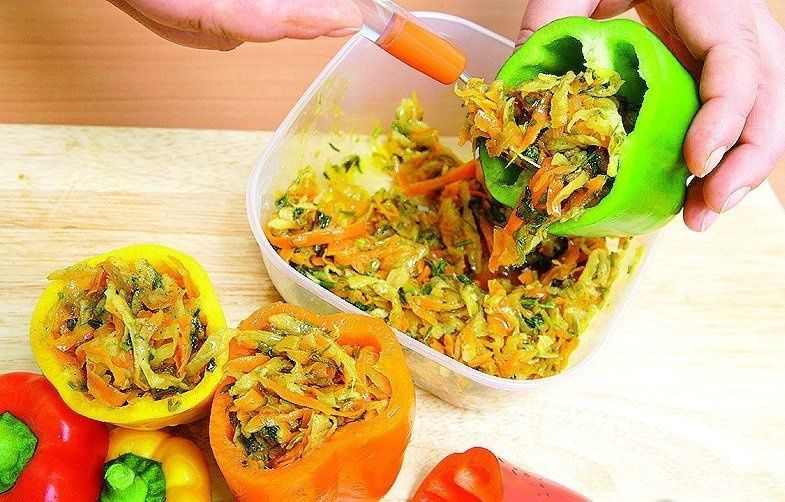 The finished dish we place on plates, decorate with fresh herbs and serve with sour cream sauce. The Bulgarian peppers stuffed with vegetables and baked in the oven are ready.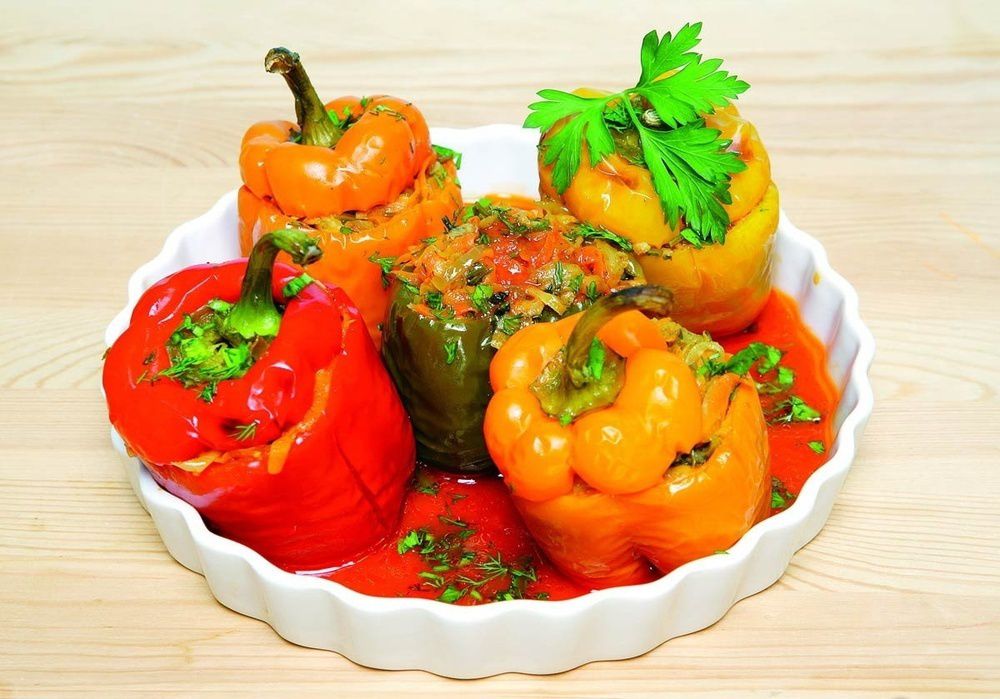 Bon Appetit!